Outdoor enthusiasts have often responded to the pandemic with passion, energy and ingenuity. We take a look at some of the highlights from a difficult year.
Main image: James Forrest celebrates his record-breaking round of the Wainwrights in September
There are, of course, many ways life has been upended by the pandemic over the last year, but one of the most striking is the two-sided impact it has had on the outdoor world.
Our enjoyment of the hills and mountains – both at home and abroad – has been restricted; but at the same time, the wider countryside has been busier than ever, with a cooped-up populace fleeing to it as other pleasures – holidays, pubs, spending time in each other's abodes – have been denied. This was the year 'the outdoors' went mainstream, and despite the unfamiliar pressure it placed on natural environments, wildlife habitats and rural landscapes, it served a a reminder of the centrality of nature and outdoor enjoyment to the happiness of millions of people.
Yet at the same time, our horizons have shrunk. Ongoing restrictions and on-and-off lockdowns have seen many of our more ambitious hiking and backpacking plans cancelled. Of course, set against the loss and difficulty many people have had to endure, the inconvenience of often having our outdoor ambitions curtailed may seem small – but we all know how life-affirming those big experiences in the hills and mountains can be.
But 2020 hasn't been all bad. Despite unprecedented limitations on personal freedom, outdoor lovers have responded to the pandemic with passion, energy and ingenuity. It's been a wonderful thing to witness – and so, at a time when we all need a healthy dollop of positivity, we've rounded up some of the most inspiring tales of 2020. As we enter another period of indeterminate restrictions, their examples might provide some inspiration.
On the note of uplifting stories, we're also taking another look at the winners of the TGO Reader Awards 2020. From talented authors and tireless campaigners to charming campsites and cosy pubs, the winners across our 13 categories represented the most inspirational personalities, organisations and businesses in the outdoor world – and they did it all without letting Covid-19 ruin their years.
We all hope 2021 sees a swift return to normality – but, for now, let's reminisce about the success stories of 2020. Every cloud and all that.
Back in March, TGO readers outlined the innovative ways they were staying connected to the outdoors during lockdown. From local walks to wild camping in the garden, these ideas remain useful today.
In April, high-altitude mountaineer Paul Devaney spoke to TGO about how he was training for an upcoming expedition by climbing his stairs. If you're in Tier 4, perhaps it's time to reconsider a stair-based challenge?
Sadly it couldn't go ahead as normal, but coronavirus didn't completely ruin the annual TGO Challenge. Back in May hundreds of participants 'crossed Scotland' in a virtual version of the challenge. It was a great success.
Donnie Campbell ran all 282 Munros in 31 days and 23 hours. Two Pennine Way records fell in close succession and Kim Collison set a Lakeland 24 hour peaks best. James Forrest completed a record-breaking self-supported Wainwright round. 2020 was a year of new mountain records.
In September, backpacker and photographer Quintin Lake completed a five-year challenge to walk the full 10,000 kilometre perimeter of mainland Britain. He talked to TGO about his incredible journey, the last part of which was completed in the midst of the pandemic.
From discovering new local trails and being mindful to setting yourself a challenge and eating lots of cake, TGO published a lockdown survival guide for outdoors lovers back in November. Worth a read for 2021 too.
Also published back in March, but still relevant, our editor Carey Davies gave some thoughts on the importance of staying true to 'outdoor values' – which are often the best human values – during this difficult time.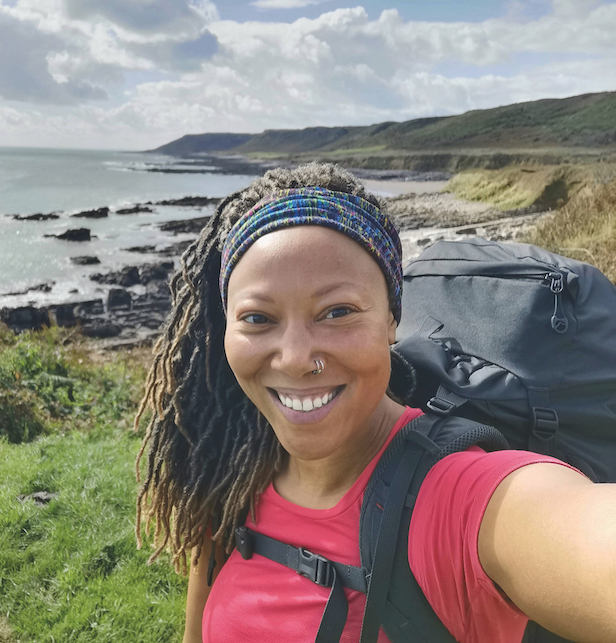 TGO Reader Awards: meet the winners!
As well as the upbeat stories above, the winners of The Great Outdoors Reader Awards were revealed earlier this month, after more than 12,000 of you took the time to vote for your hillwalking heroes.
If you'd like to know more about the incredible achievements of a couple of our gold medalists, check out these interviews with 'outdoor personality of the year' Quintin Lake and 'campaigner of the year' Rhiane Fatinikun.
You'll find a full list of the winners and shortlisted contenders in the Reader Awards here.