A record number of you voted in The Great Outdoors Reader Awards 2020. Now it's time to reveal the results…
Perhaps it's because this has been one of the strangest and most unsettling years most of us can remember, but we're thrilled that so many of you took the time to vote in our annual Reader Awards, recognising the people, places, businesses and organisations that make our time in the outdoors just a little bit better. This year we're delighted to announce that a record 12,000+ people voted. Thank you all.
Our Awards are driven entirely by you, our readers, which is what makes them special – and truly representative. Your nominations included top mountain pubs and cafes, campaigns and campaigners, outdoor apps, books, personalities, and more.
With such excitement and interest in the voting this year, competition has been fierce, and some of the categories were especially close run. Every person, business or organisation nominated is a success, though. Congratulations to everyone who received an award.
There are two parts to The Great Outdoors Awards. This article celebrates the Reader Awards, which are nominated and voted by our readers and the outdoor public at large across 13 categories.
The corresponding part, the Gear of the Year Awards, reward the best and most innovative items of outdoor gear released that year in seven categories and are selected by expert judges.
Contents
---
Walkers' pub of the year
GOLD: The Clachaig Inn, Glen Coe
Nestled in a glen of impossibly craggy peaks and razor-toothed ridges, The Clachaig is a hillwalking institution – it's almost sacrilege to be in Glen Coe and not pay the inn a visit. With Bidean nam Bian and Aonach Eagach on its doorstep, it's the perfect post-adventure watering hole – and you're sure to see climbers, scramblers and hikers galore sharing tales of the day's epic adventures. From roaring fires and foot-tapping live music to hearty meals and cosy accommodation, not to mention a huge array of malt whiskeys and craft beers, there's something from everyone at The Clachaig. "It's a place of pure mountain heritage and culture", said one voter. Another put it eloquently as follows: "It doesn't try to be something it's not, and it is everything it's supposed to be."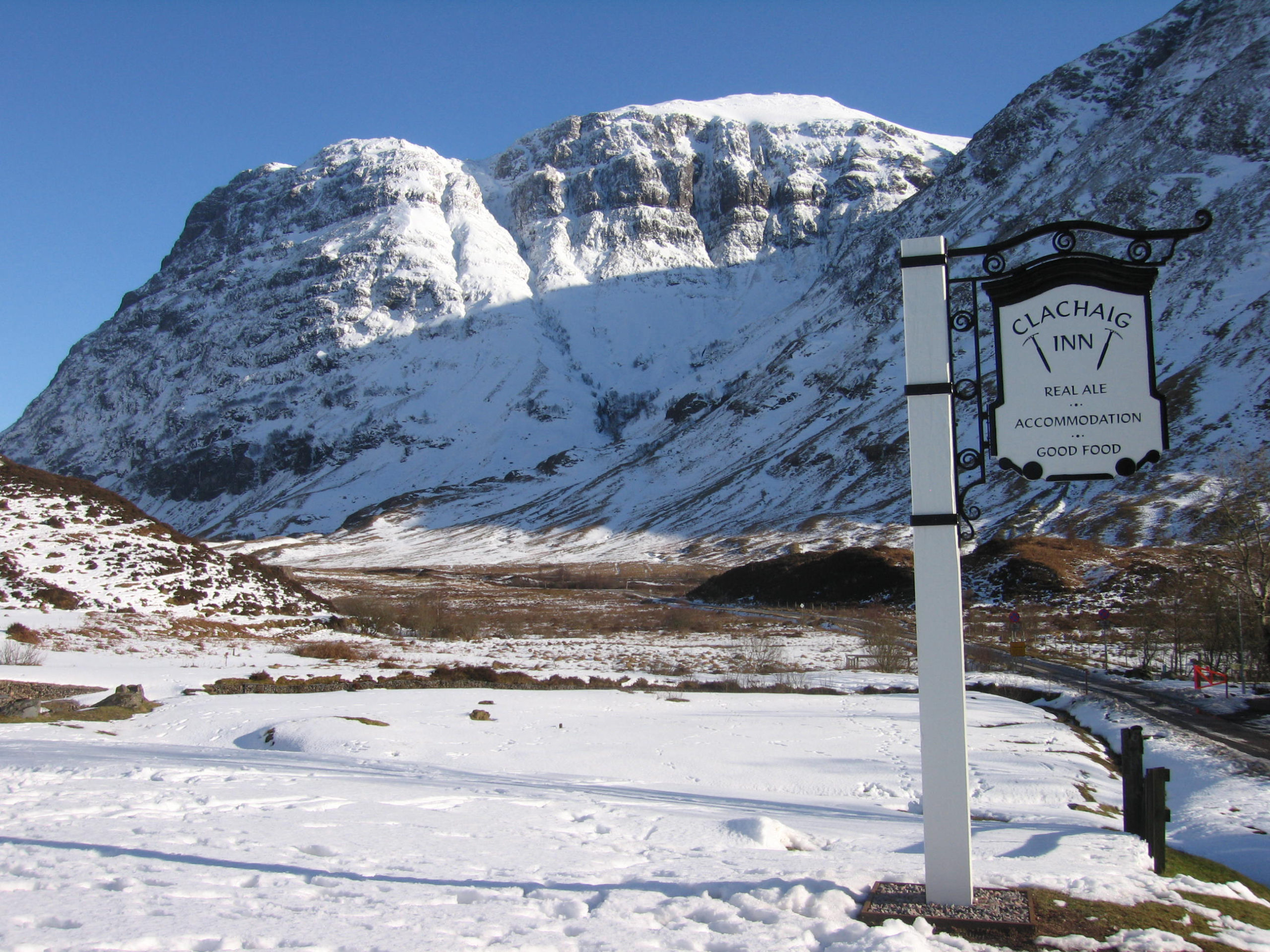 SILVER: The Wainwright, Keswick
If you've spent a long day bagging Wainwrights around Derwentwater, there's no better way to celebrate your achievement than with a pint and a slap-up meal at The Wainwright. This traditional pub in Keswick town centre is dog-friendly, with a relaxing atmosphere and a great selection of Cumbrian real ales. Our readers praised the "warm welcome" and "superb food", as well as the convenient location. "It's a brilliant place to enjoy a great selection of beers – and I love the wonderful videos of the surrounding fells", said one. John Oultram, owner of The Wainwright, added: "This award is a real boost to all of us here, recognising the hard work our team has put in during what has been a very dark time for our industry and for the world."
BRONZE: Golden Rule, Ambleside
Tucked away in a quiet corner of town, the Golden Rule describes itself as "the hidden gem of Ambleside" – and our readers seem to agree. One fan, who said they'd been visiting the Golden Rule for over 40 years, described it as an "excellent and traditional walkers' pub", while another waxed lyrical about the "friendly staff, great choice of beers, top atmosphere and location that's accessible straight from the fells".
SHORTLISTED:
Walkers' cafe or restaurant of the year
GOLD: Moel Siabod Cafe, Capel Curig
'The Siabod' is a perennial favourite among TGO readers, and for good reason – not only is the food sublime, it's also a top place to pick up tips on the local hills. "My six-year-old son loved coming here this summer after he climbed Moel Siabod for the very first time," one reader commented.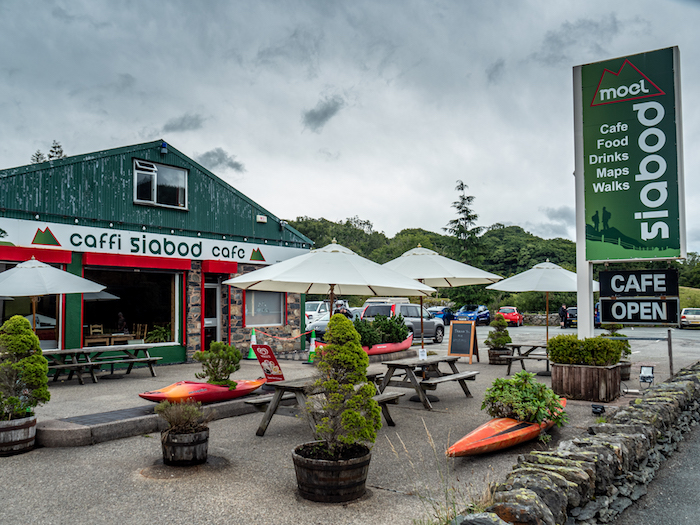 SILVER: Little Chamonix Cafe, Keswick
Laid back and friendly, this cosy chalet-inspired cafe in the heart of Keswick is perfect for morning coffee with a freshly baked scone, a leisurely afternoon lunch or a well-deserved post-hike hot chocolate. Home baking is a speciality, as is "interesting and delicious food and skilfully made hot drinks", as the owners put it. "Amazing location, awesome atmosphere and simply delicious food", said one reader. It's making us hungry just thinking about it.
BRONZE: Cafe Adventure, Hope
Muddy boots and even muddier paws are welcome in this friendly, cosy little cafe in the Peak District village of Hope. There are homemade cakes, scones, tray bakes and all manner of scrumptious treats, as well as soups, sandwiches, salads and much more. The drinks menu features teas, coffees, smoothies, milkshakes and the extremely calorific-sounding 'freakshakes' – luxury shakes with added trimmings. "It's the best cafe for miles around" said one voter. "As friendly as can be" and "I just love it" added other TGO readers.
SHORTLISTED:
Hostel or bunkhouse of the year
GOLD: YHA Black Sail Hostel, Lake District
The location of this hostel, at the head of Ennerdale with a view of Great Gable, really can't be beaten, but is there more to it than that? "There's nowhere else like it," one reader said, while another added: "The service I have received here has been absolutely amazing. The meals provided were incredible and just what we needed after a hard day on the hills."
SILVER: Torridon Youth Hostel, Torridon
Home to a trio of sandstone behemoths, Torridon is a Munro-bagging nirvana. Beinn Alligin is a Scottish masterpiece featuring the charismatic and imposing Horns of Alligin pillars; Liathach is a scramblers' playground with razor-blade ridgelines and rocky pinnacles; and Beinn Eighe is a rock-strewn wilderness topped by grey-white quartzite. So perhaps it's no wonder Torridon Youth Hostel is so popular amongst TGO readers. Voters praised the "stunning location", "friendly service with a smile" and "great facilities". One summed it as "I've been going to this hostel for 40 years and it just improves with age – superbly run!"
BRONZE: The Rocks at Plas Curig, Capel Curig
"Wonderful", "brilliant" and "excellent" were but a few of the superlatives voters used to describe The Rocks at Plas Curig, a family-run hostel set in the heart of Snowdonia. Others praised the location, with Betws-y-Coed, Ogwen Valley, Snowdon and a myriad of epic walks on the doorstep. One voter said "it's an absolutely fabulous place, the best hostel I've ever stayed in" and another wrote "it's clean and comfortable, but homely – perfect".
SHORTLISTED:
Campsite of the year
GOLD: Great Langdale Campsite, Lake District
Located in the shadow of the Langdale Pikes with dramatic mountain views in every direction, this National Trust-owned campsite is a Lake District favourite. For hillwalkers, it's the direct access to classic peaks such as Pavey Ark, Crinkle Crags and Bowfell that make the site a real winner. For others it's the way the campsite marries stunning remoteness with serious creature comforts, like a newly-upgraded shower block, children's play area and glamping pods. Jo Haughton, National Trust marketing manager, said: "We're thrilled to win. The team have worked so hard to make campers feel safe and it's heart-warming to know their efforts are appreciated. We want to say thank you to all who voted and camped with us this year – your continuing support means that the National Trust can fund much needed conservation projects in the Lake District."
SILVER: Red Squirrel Campsite, Glen Coe
Glen Coe's Red Squirrel site has many committed fans – especially among those who voted for the nearby Clachaig Inn! "Amazing – and you're allowed fires," one reader said, while many others praised its peaceful setting and spectacular views. "The next best thing to wild camping!" was how one reader labelled it.
BRONZE: Gwern Gof Uchaf, Snowdonia
Gwern Gof Uchaf is a small, friendly site set on a 750-acre traditional Snowdonia hill farm. Beautifully set at the foot of Tryfan, it is a campsite that's clearly made a grand impression on the outdoors community. "It's well run and the location is perfect to access outdoors activities" said a reader, while another praised the "gorgeous setting and friendly welcome".
SHORTLISTED:
Walkers' app of the year
GOLD: OS Maps
Popular amongst voters for its "ease of use" and "excellent value for money", the OS Maps app has achieved a hat-trick, bagging the gold award for the third year in a row. For a small subscription, users receive access to all 607 OS Explorer and OS Landranger maps. Top-notch features include route plotting, walk tracking, grid reference pinpointing, 3D route viewing, augmented reality mode, and the option to print out your own custom-made map tiles. "We are absolutely delighted to be awarded gold for OS Maps by the readers of TGO," said Nick Giles, managing director of OS Leisure. "Any award that is voted for by customers is always extra special. We have worked hard to continue to improve OS Maps, and it is fantastic to see the appreciation from TGO readers for the third consecutive year in a row."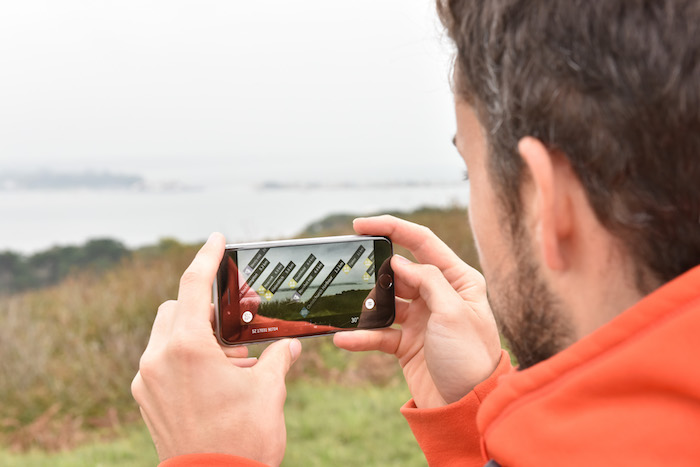 SILVER: ViewRanger
ViewRanger is often the power user's choice, and it remained extremely popular this year. Many readers remarked on its wide range of global topo maps available, options for customisation, and more. "Useful for all outdoor activities, not just walking," one reader replied, while another said it was "the perfect way to get new routes by like-minded walkers."
BRONZE: Strava
Free, user-friendly and well-executed, Strava is an activity tracking app with social networking style features. You can measure your workouts – usually runs or cycles, but also walks – as well as pit your performance against other users and share photos of your adventures with friends. "It's easy to use and a great social platform", praised one voter. Another said "I love how it helps me keep track of all of my adventures on foot or by bike."
SHORTLISTED:
Outdoor personality of the year
GOLD: Quintin Lake, for his UK perimeter long-distance hike
Quintin Lake's remarkable 11,000km photographic walk around the perimeter of the UK took five years and has captured the imagination of our readers. "An incredible achievement and a wonderful record of what it truly means to walk throughout the country," one person said.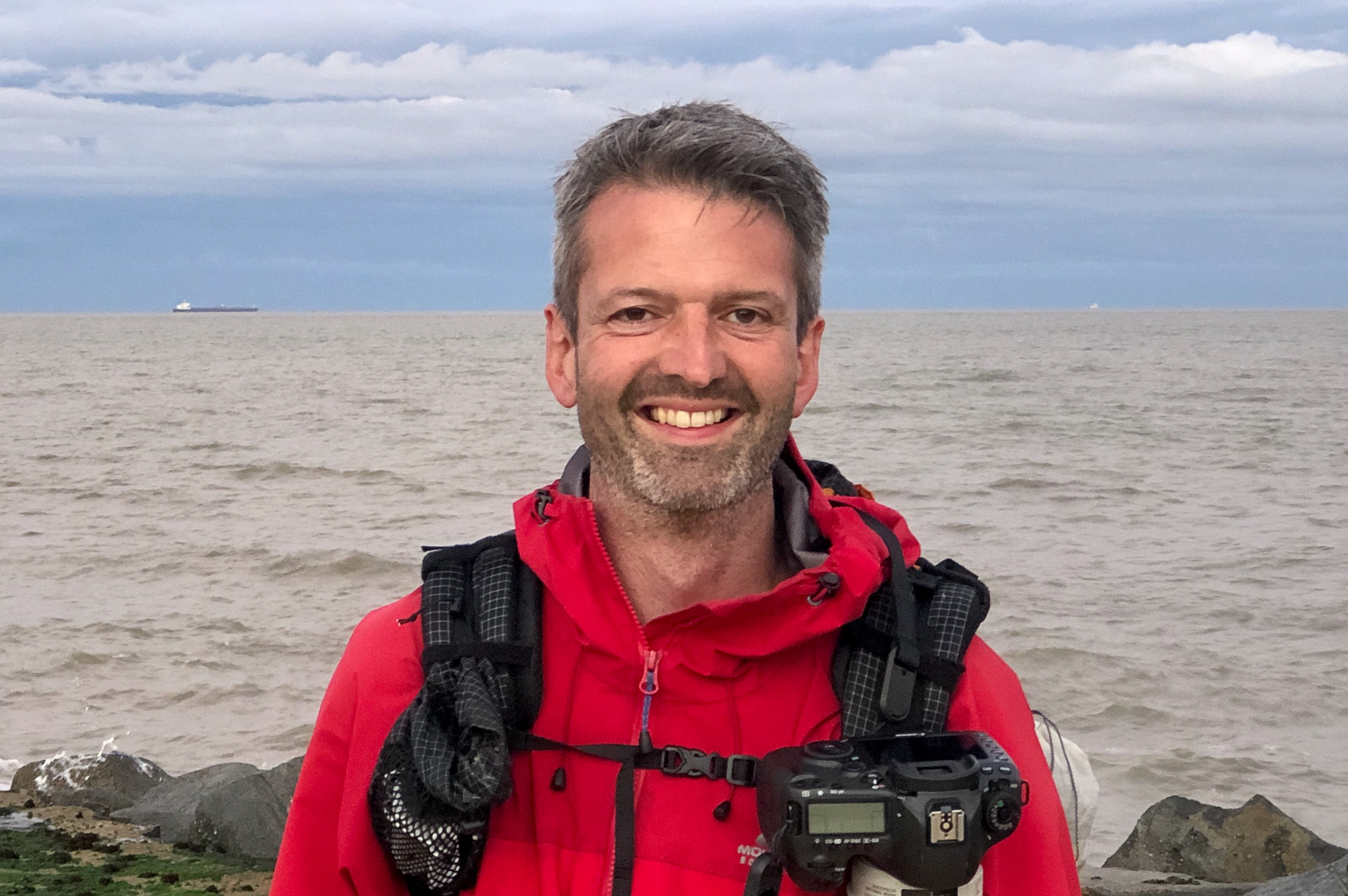 SILVER: Zahrah Mahmood, 'Hillwalking Hijabi'
"She's an inspirational and fantastic ambassador for inclusivity in the outdoors" wrote one voter. Other voters praised her "cheerful and positive" personality and labelled her "walking proof that the outdoors is for everybody". Best-known for her Instagram account @the_hillwalking_hijabi, where she shares pics of her Munro-bagging hikes, Zahrah said: "Initially – being nominated amongst such amazing adventurers – I felt like an imposter, but a few people explained why I was worthy. Thank you to everyone who voted and I hope this shows that being an 'everyday' adventurer can be more than enough."
BRONZE: Jesse Dufton, 'Climbing Blind'
Jesse is a blind rock climber. He is best-known as the first blind person to lead climb the Old Man of Hoy, an incredible feat that was the focus of Alastair Lee's multi award-winning documentary Climbing Blind. One voter aptly summed up Jesse's achievements, writing "he demonstrated remarkable determination and strength of character to achieve his ambitions – an inspirational example of what's possible if you commit to your dream."
SHORTLISTED:
Outdoor book of the year
GOLD: Swimming Wild in the Lake District, Suzanna Cruickshank
Whether you're an experienced wild swimmer or just dipping your toes into the water for the first time, this book by wild swimming guide Suzanna Cruickshank will inspire you to pack your trunks or swimsuit on your next Lake District holiday. Part-guidebook, part-personal account of the joys of wild swimming, Swimming Wild in the Lake District explores secluded wild swimming locations in Windermere and Derwentwater and takes you to the tranquil hidden gems of Bassenthwaite, Crummock Water and Devoke Water. Illustrated with stunning photography and featuring overview maps, the book has all the practical information you need to plan your wild swimming adventure. "It's an amazing book, providing a different perspective to such a beautiful area" said one voter, while another described it as "a lovely book that inspires you to actually do something".
SILVER: Terry Abraham: Life on the Mountains, Terry Abraham
"Needless to say, I'm thrilled that readers have taken delight from my book – and hopefully it has brought smiles and hope during dark times", said Terry on receiving his silver award. Best-known for his Life of a Mountain trilogy of documentaries, film-maker Terry released his debut book in 2020. It features more than 100 exclusive photos from a decade on the fells, as well as poignant insight into Terry's life. He speaks candidly about his troubled early life, a disowned father, depression and his love of real ale, before revealing the tricks and techniques of his craft and detailing the landscapes he's grown to love. "This guy deserves a knighthood" said one TGO reader.
BRONZE: Never Leave the Dog Behind, Helen Mort
Never Leave the Dog Behind is a compelling account of mountain adventures and misadventures, and award-winning author Helen Mort captures the unbridled joy of heading to the hills with a four-legged friend. She sets out to understand the singular relationship between dogs, mountains and the people who love them. Along the way, she meets search and rescue dogs, interviews climbers and spends time on the hills with hounds. The book is also a personal memoir, telling the author's own story of falling in love with a whippet called Bell during a transformative year in the Lake District. "Dogs and mountains – this books combines the best two things in life", said one voter.
SHORTLISTED:
Campaign or campaigner of the year
GOLD: Rhiane Fatinikun, Black Girls Hike
As the founder of the Black Girls Hike group, Rhiane Fatinikun is passionate about breaking down barriers, broadening people's horizons and empowering women to get outside their comfort zone. "She's inspiring and a much-needed voice for under-represented groups," wrote one voter, while another praised Rhiane for "increasing diversity in the outdoors, which is so important". Others described Black Girls Hike as a "fabulous group, bringing women of all backgrounds together on great walks across the UK". Of her award, Rhiane said: "It means a lot to be recognised and I'm really proud of the work we're doing to highlight the lack of inclusion in the outdoors. I've noticed a positive change though this year, which I hope can be sustained."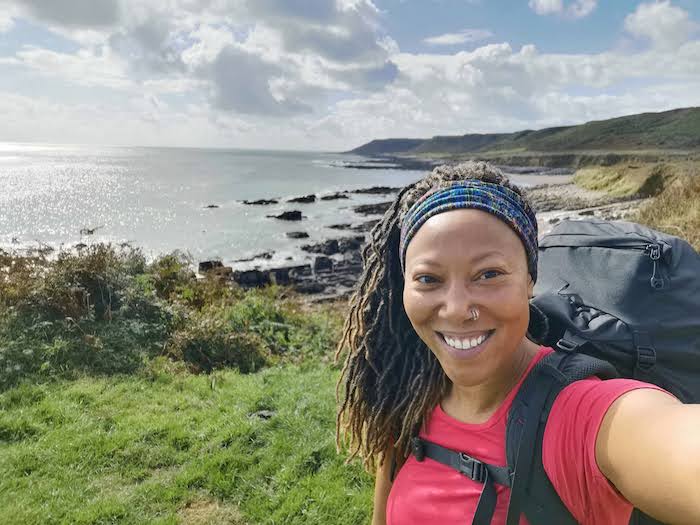 SILVER: Alex Staniforth, Mind Over Mountains campaign
After two failed attempts to climb Everest – including a near-death experience with the Nepal earthquake of 2015 – adventurer Alex Staniforth turned his attention to mental health campaigning. He co-founded the charity Mind Over Mountains, which exists to improve people's well-being through "life-changing therapeutic outdoor experiences", and in 2020 he raised over £11,000 for the cause by running a mind-boggling 452 miles around the National Three Peaks in under 10 days. Alex said: "Seeing the difference our charity has made to those most in need is truly inspiring, so getting recognised with the award makes all the hard work even more worthwhile."
BRONZE: Mountaineering Scotland, Tak It Hame campaign
Mountaineering Scotland's Tak It Hame (that's Take It Home in a thick Scottish accent) campaign encourages the hillwalking and climbing community to remove litter safely from the Scottish hills, helping keep the countryside as clean and pristine as possible. One voter said: "There's too much rubbish on the hills and, at last, this campaign has created a concentrated effort to improve things". Another called the campaign "incredibly important this year more than most", referencing the litter problems associated with the Covid-19 pandemic.
SHORTLISTED:
Independent retailer of the year
GOLD: Outside, Hathersage
In addition to the range of quality gear on offer at Outside, the friendly and knowledgeable staff were also praised by readers who left comments. "BEST SHOP I'VE EVER BEEN TO!!!" one reader gushed. "Fantastic staff, very knowledgeable and full of enthusiasm – love it, love them, love the shop."
SILVER: Arran Active, Arran
A new contender this year, Arran Active received a large number of votes. "Andy and the team always go that bit extra in this Isle of Arran institution," one reader said. Another said, "Friendly staff go the extra mile to help customers (even sending items to the mainland and accepting returns by post). Big efforts to stock local, ethical and environmentally friendly goods."
BRONZE: Needle Sports, Keswick
Described by one reader as "The holy grail of climbing shops," Needle Sports is a firm favourite among TGO readers. Another wrote, "Fantastic staff with top-level knowledge who would do anything to help you, and an amazingly stocked store with competitive prices."
SHORTLISTED:
Chain retailer of the year
GOLD: Cotswold Outdoor
With over 70 stores across the UK, an impressive range of stock and consistent discounts on offer – including for NHS workers – it's no surprise that Cotswold Outdoor tops this category once more. Praise was often given for individual stores. "Great, especially the Bakewell shop," one reader said – "those guys rock!" Another: "Just such knowledgeable staff, especially in Betws-y-Coed."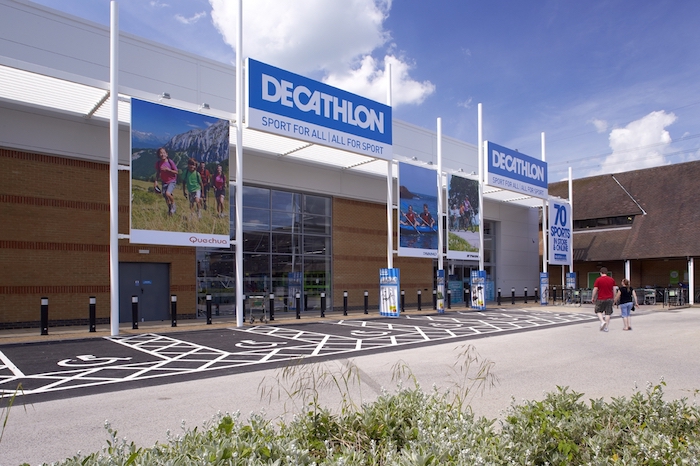 SILVER: Go Outdoors
Achieving Silver for the third year running, Go Outdoors impressed our readers with its broad range of equipment at all levels, from beginner to advanced, and their competitive prices. "Their entry level prices enabled me to equip myself to be able to go outdoors safely and confidently. Great staff," one reader wrote.
BRONZE: Decathlon
Decathlon is a global retailer with over 2,000 stores across 56 countries in five continents, with close to 100,000 employees – and it seems to be making a positive impression in the UK too. TGO readers commonly referenced "great prices", "super bargains" and "affordability" when praising Decathlon, with one voter summing it simply as "just plain good value".
SHORTLISTED:
Online retailer of the year
GOLD: alpkit.com
Once again, Alpkit's ever-expanding range of quality, affordable equipment and clothing helped them to earn the gold place in our online retailer category. "I love the combo of quality and ethics that Alpkit have," one reader wrote, while others were impressed by the British-made items. Another reader said, "Alpkit gear is well-priced, especially at the more basic end. I've always found them easy to get in touch with, even in the past six months."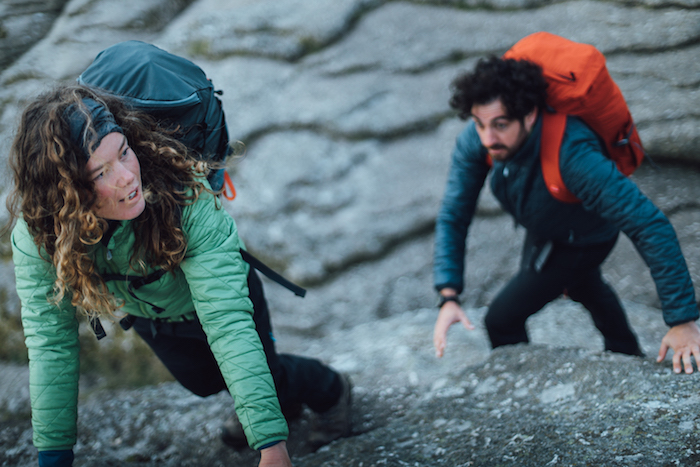 SILVER: trekitt.co.uk
Trekitt's excellent customer service has earned them a loyal following, as well as their range and choice: "Independent with great service and fast deliveries. Great range of kit not always stocked by the big chains." Another reader wrote, "Exceptional service from the initial ordering process through to delivery – the customer service team are excellent. I've never had better service!"
BRONZE: alpinetrek.co.uk
Alpine Trek also attracted many votes, in many cases due to the fact that they stock hard-to-find items that other retailers don't: "They are the only European retailer to stock Altra Lone Peaks in UK men's size 14, that I know of – a great help to me, and made me buy from them again."
SHORTLISTED:
Outdoor clothing and equipment brand of the year
GOLD: Rab
Rab is a consistent favourite among readers of The Great Outdoors – it has won this category for several years in a row. The fit, quality and reliability of Rab gear featured highly in voters' comments, with one going so far as to say "I am in love with my Rab winter and waterproof gear – I trust it to keep me comfortable, whatever the weather". Another praised Rab for "its focus on sustainability, fantastic customer service, and brilliant kit – what's not to love?" while another summed it up as "with Rab, waterproof means waterproof".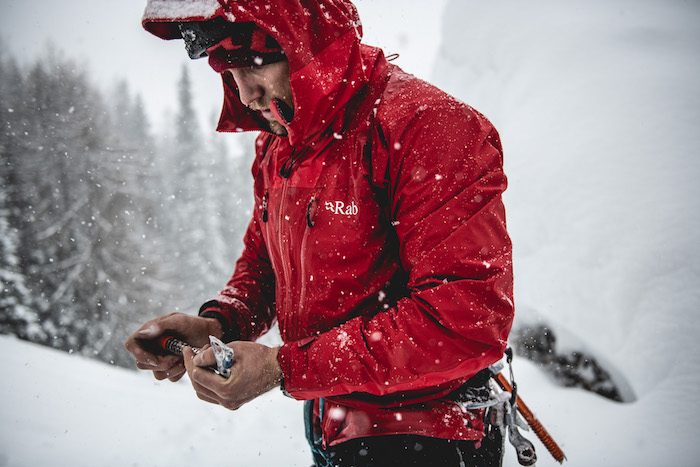 SILVER: Patagonia
It was the ethical and environmentally-friendly approach of Patagonia that catapulted the brand into silver position this year. "Their ethical stance is trailblazing" said one voter – and the brand's recent progress seems to back up this claim. Patagonia is moving towards being carbon neutral by 2025, 68% of its product line features recycled materials, and it repairs over 50,000 garments every year. "It's pricey but worth it – the quality is superb" wrote one Patagonia fan, while another said "the gear is top-tier and innovative, plus the brand undertakes meaningful environmental action".
BRONZE: Montane
Tested across the globe in hostile conditions, including by mountain rescue teams and Antarctic researchers, Montane's technical equipment and clothing has a stellar reputation for keeping you dry, warm and comfortable out on an adventure. TGO readers labelled the brand's kit as "top-functioning", "high quality" and "extremely comfortable". One voter said "the gear is reliable and does the job – it's not just for posing", while another explained "it's just great kit that fits well at good prices".
SHORTLISTED:
The extra mile award
GOLD: Captain Sir Thomas Moore
This year our gold award in the extra mile category goes to someone you might not think of as part of the traditional outdoors world, but there can be no denying that he has done a huge amount to promote spending time outside – especially during the difficult lockdown period. He was praised as a "beacon of hope", and others mentioned that they valued his positive attitude and example. "Simply inspirational," one reader said. "Captain Sir Tom Moore inspired a nation when we most needed something to believe in. Such a wonderful man. Such a wonderful achievement."
SILVER: Llanberis Mountain Rescue Team
Many readers who voted for the Llanbers MRT mentioned that all Mountain Rescue services deserved a mention, but Llanberis was singled out by voters as worthy of special praise. One reader wrote: "I regularly visit Snowdonia in better times and follow Llanberis MRT on Facebook. They do indeed seem to be incredibly busy and deal with some very challenging rescues. Their area has some hard-to-access places and people of a wide range of abilities and knowledge venturing out and sometimes getting into difficulties. They also seem take their role in educating people seriously as well, and the members of the team I've met have been really great even when off duty."
BRONZE: Summitfit
Readers were full of admiration for Summitfit in their work helping people access the outdoors. One reader told us, "I am a mental health first aid practitioner, and know how valuable being active outdoors can be to support and improve mental health. Summitfit have been amazing in promoting these activities."
SHORTLISTED:
Subscribe to The Great Outdoors

The Great Outdoors is the UK's original hiking magazine. We have been inspiring people to explore wild places for more than 40 years.
Through compelling writing, beautifully illustrated stories and eye-catching content, we seek to convey the joy of adventure, the thrill of mountainous and wild environments, and the wonder of the natural world.
Want to read more from us?