I don't think there's a much better moment in the hills than when you find a corner to sit out of the wind, high on a ridge with a perfect view, pull up your hood, pour a hot drink and let out a sigh as you savour the moment. For many years, I would fire up a lightweight stove whilst backpacking, having picked up water on the way; but the increased frequency of shorter, done-in-a-day hill trips has seen me reaching for a flask more and more often.
There's a lot to be said for a flask: there's no water supply to worry about, and there's a time saving on the hill. A flask is not just for winter, either – it keeps your water or squash far colder than a plastic bottle during the warmer months.
Putting this review together gave me an opportunity to test a variety of current models, and I was pleased with how well technology has moved on in recent years, with lighter weights and better insulation. OK, so there's still a little faff: you have to boil the kettle twice to prepare a flask – once to prime it (warming the inside ready for its contents) and once to fill it. Cold drinks are easier: a few ice cubes in with your drink work well. 
On an overnighter, smaller flasks are still a viable option. Prepping a hot flask after a night of disturbed sleep due to high wind is a revelation when you get to your first rest stop. The roar of a gas stove is one of my favourite moments on any outdoor trip, but that first sip of a cuppa is right there alongside it – and it's always good to have more than one reliable option to achieve that.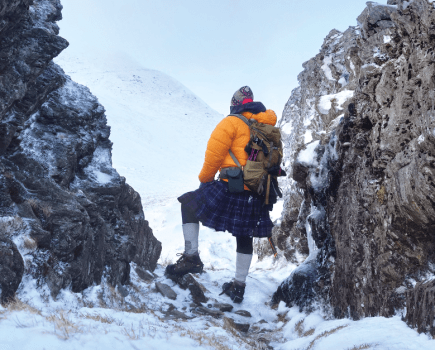 How we tested
Peter tested these flasks over the last nine months, from the depths of winter into the hottest days of summer. They've been in his pack on every hill, every trail, every trip to the beach and rolling around the back of the van on every run up the motorway. Each one now bears the patina of heavy use and has been washed and refilled many times.
Sigg Thermo Flask Gemstone IBT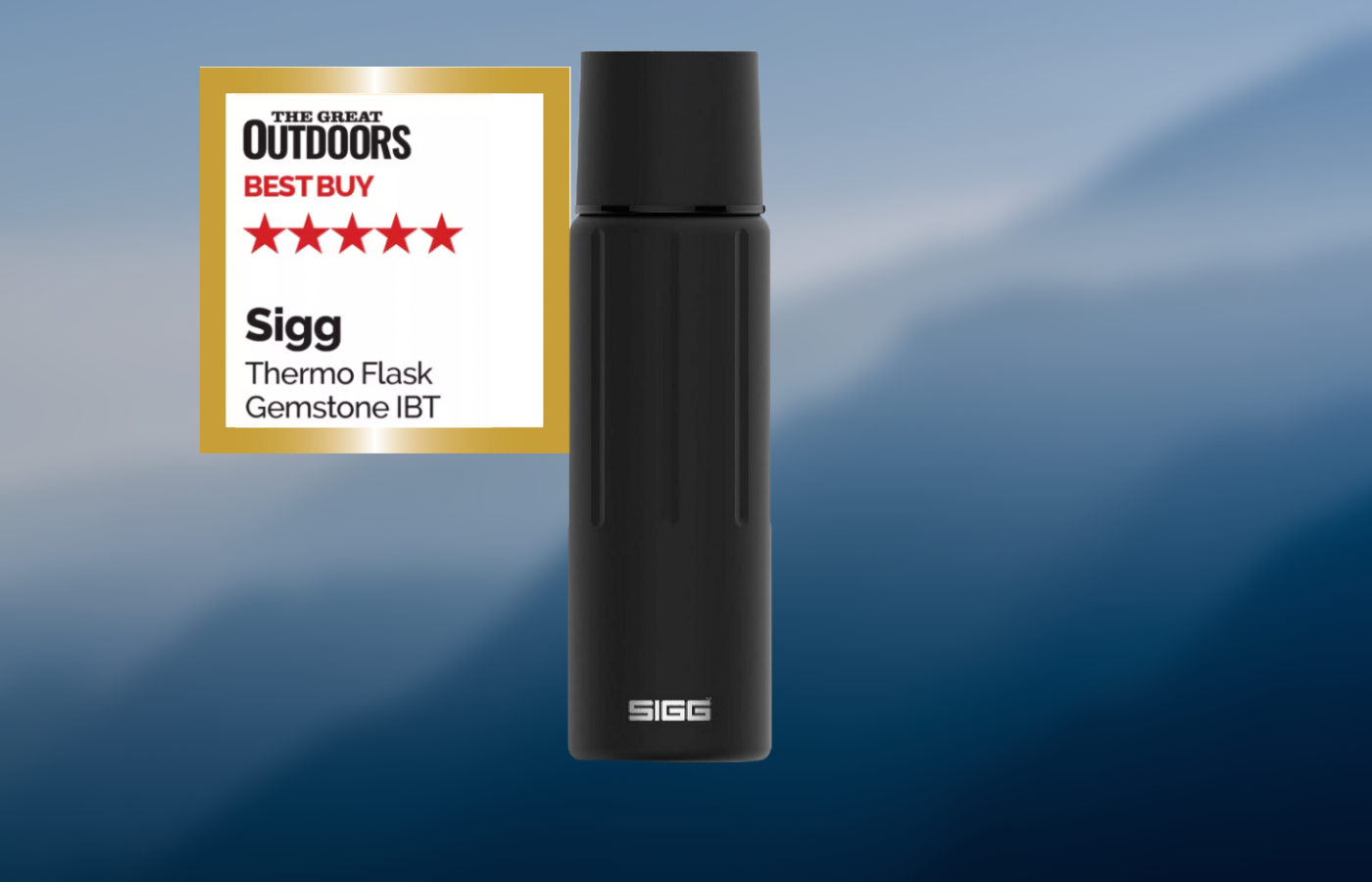 SQUIRREL_BUTTON_12950521
---
Pros: Low bulk, performance, ease of use
Cons: None
---
Price: $39 / £28 | Weight: 286g (500ml) | Materials: stainless steel, BPA-free plastic, silicone | Features: pouring stopper and insulated cup | Dimensions: 238x68mm (500ml tested) | Sizes: 500ml, 750ml, 1.1L | sigg.com
---
The Gemstone is a lightweight, compact bottle that fits easily into smaller rucksacks, making it ideal for mountain biking. It features a polished stainless steel outer, deep embossed channels, and a sharp top edge for easy grip. The plastic-lined cup and stopper provide insulation, but the steel outside warms quickly. The bottle's performance is excellent, with 88°C contents temperature recorded after three hours, 79°C after six hours, and 72°C at nine hours. The construction has tight tolerances for a narrow vacuum gap, and the price is good for its level of performance and reliability.
Read the full Sigg Thermo Flask Gemstone IBT Review
Primus Trailbreak EX Vacuum Bottle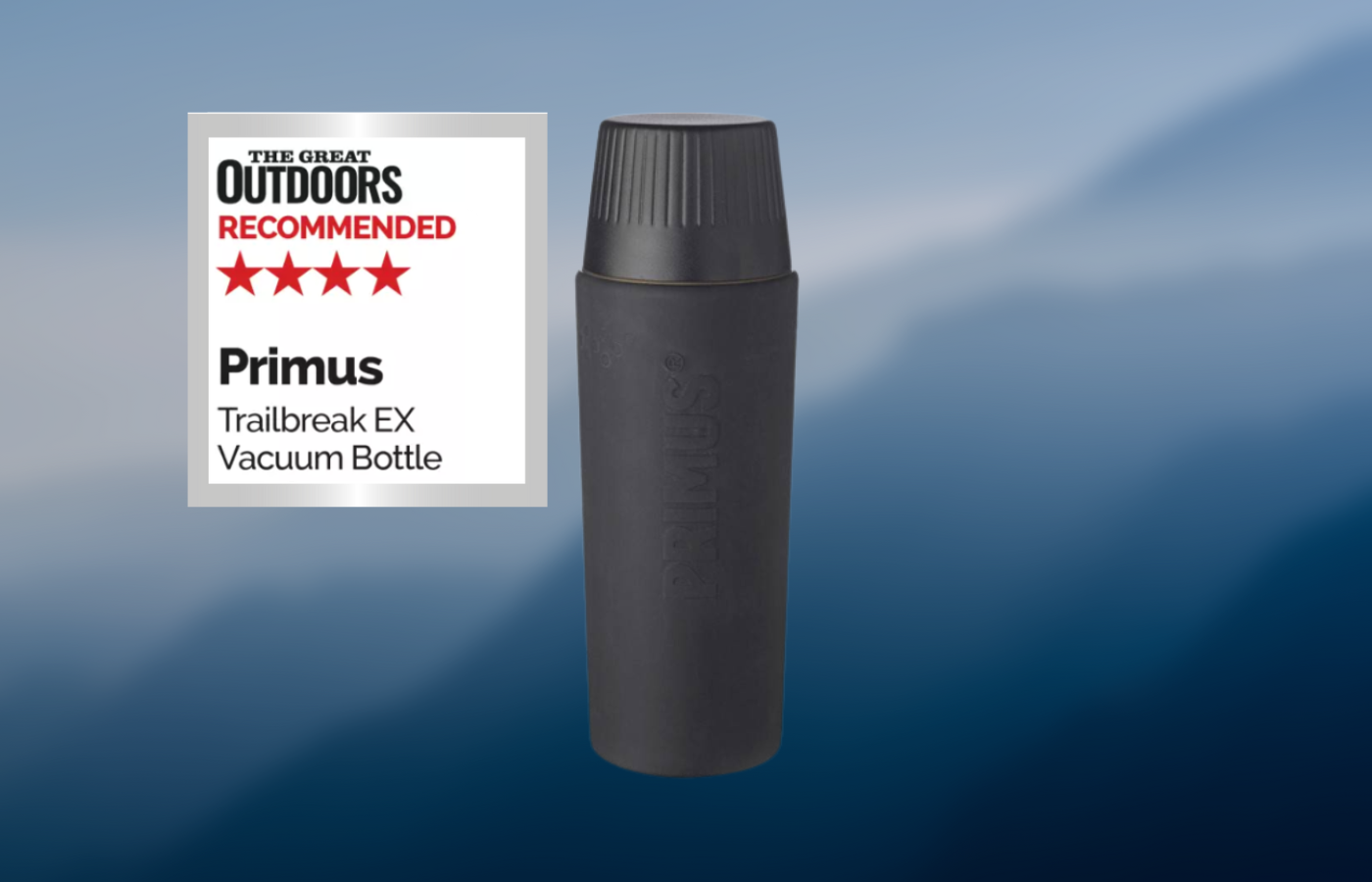 SQUIRREL_BUTTON_12950545
---
Pros: Performance, large cup
Cons: Bulky
---
Price: £40 | Weight: 628g (750ml) | Materials: stainless steel, silicone, PP-plastic | Features: rubber outer, insulated cup, 2 included stopper designs, wide mouth | Dimensions: 302x92mm (750ml tested) | Sizes: 750ml, 1L | primusequipment.com
---
The Trailbreak is a wide-bodied flask with a matching opening, easy to fill and clean. It comes with two plastic stoppers, one plain with a silicone seal and one with a quarter-turn top section with a spout for pouring hot soup. The large, double-walled stainless steel cup/lid is comfortable and secure for holding and unscrewing. The stainless steel body is embossed with dimples for grip, and the Trailbreak comes with a full-length silicone sheath for grip and protection. It performs well, with temperatures reaching 87°C after three hours and 73°C at nine hours.
Read the full Primus Trailbreak EX Vacuum Bottle review
Stanley The Artisan Thermal Bottle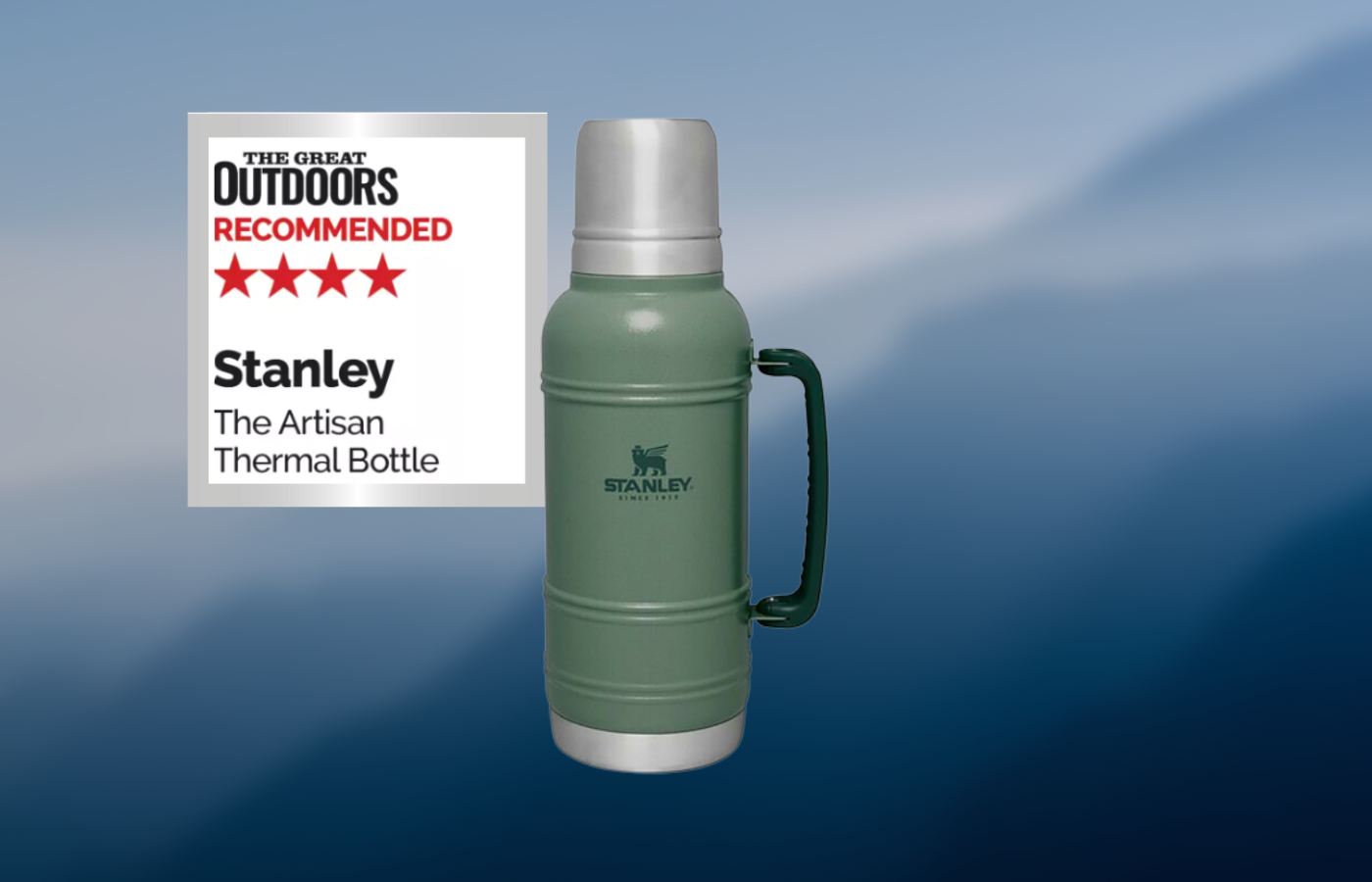 ---
Pros: Performance
Cons: Price, Bulky
---
Price: £85 | Weight: 810g (1 litre) | Materials: stainless steel, cork, plastic | Features: large cup, pouring stopper | Dimensions: 324x93mm (1litre tested) | Sizes: 500ml, 1L, 1.4L | uk.stanley1913.com
---
The Artisan is a vacuum flask with a large capacity, making it difficult to pack into a rucksack. It provides outstanding performance, with temperatures reaching 88°C after three hours, 79°C after six hours, and 72°C at nine hours. The solid construction features embossed hoops for protection and a hammered paint finish. The twin wall stainless steel cup attaches to the flask on an extended neck with an extra-long stopper. However, cleaning can be challenging due to the narrow opening. The Artisan is the best performer in this roundup, but it does come with added weight and cost.
Super Sparrow Ultra-Light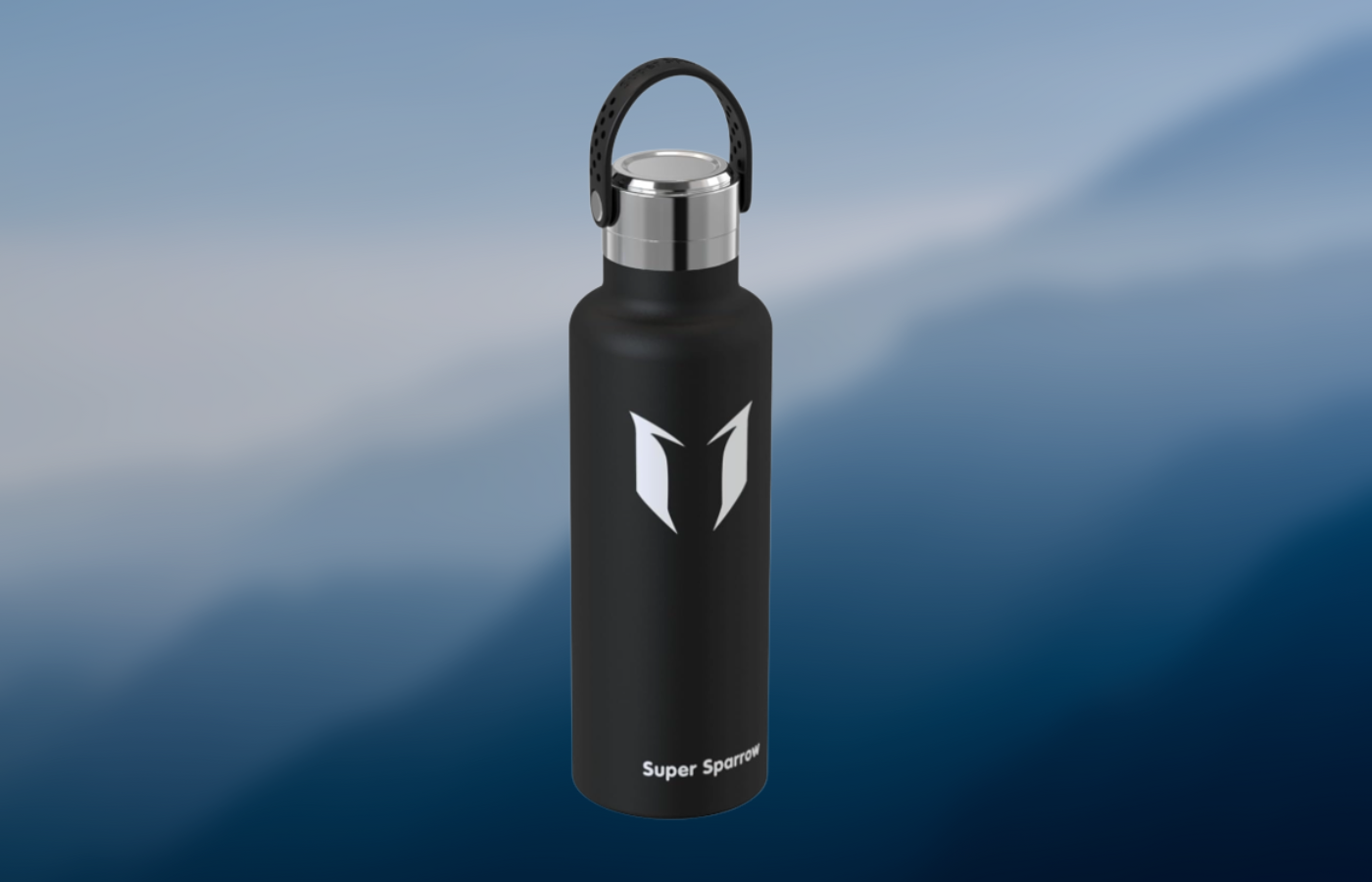 SQUIRREL_BUTTON_12950547
---
Pros: Simple, optional straw lid
Cons: No cup
---
Price: £18 | Weight: 336g (750ml) | Materials: stainless steel, plastic | Features: Stopper with grab loop | Dimensions: 257x77mm (750ml tested) | Sizes: 350ml, 500ml, 750ml | supersparrow.com
---
The Ultra-Lite is an insulated bottle that can hold both hot and cold contents. It requires a separate cup for hot contents, but the rounded edge works well for drinking out of. The flask has a removable silicone seal and stainless steel walls with a graphic finish. It comes with an alternative stopper with a spout and a straw, but it's difficult to clean with frequent coffee use. The Super Sparrow Ultra-Lite is strong and has only chipped the finish with frequent drops.
Lifeventure TiV Vacuum Flask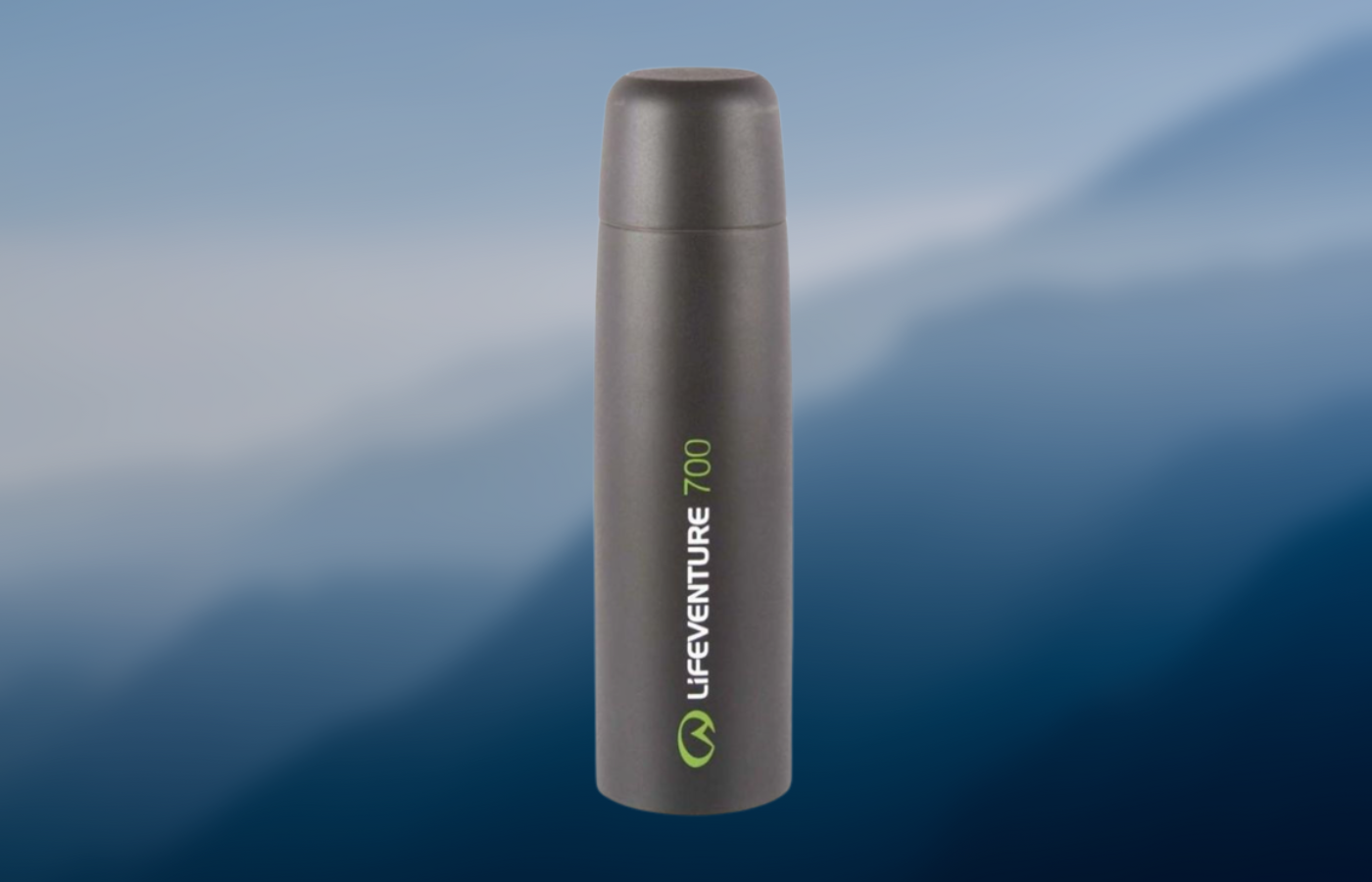 SQUIRREL_BUTTON_12950550
---
Pros: Simple price
Cons: Stopper
---
Price: £23 | Weight: 432g (750ml) | Materials: stainless steel, silicone, plastic | Features: pouring stopper and insulated cup | Dimensions: 235x65mm (750ml tested) | Sizes: 500ml, 700ml, 1L | lifeventure.com
---
Lifeventure's TiV flask is tall and slim, packing well into most packs. Its stainless steel body has a lightly textured coating for extra grip and protection. The twin-wall cup/lid has a narrower diameter for easy removal and replacement. The stopper is plastic with a silicone seal, but is narrower than needed. The performance is good, with 87°C contents temperature recorded after three hours, 78°C after six hours, and 72°C at nine hours. The price is excellent, but the stopper prevents the TiV from scoring higher.
What makes a good flask for hot and cold drinks
Design
To keep the contents hot or cold a flask must separate what's inside from the outside world, or else the contents would quickly warm or cool to match the ambient temperature. To do this the contents are held in an inner bottle attached to an outer bottle and joined only at the top opening to minimise heat transfer between the inside and the outside. The gap between the inner and outer also has the air removed to eliminate heat transfer still further and it's this process that gives us the term 'vacuum flask'.
Lid
Lids vary greatly and it's worth examining them closely to see how easy they are to operate, especially with gloves on. Some are very plain and need to be completely removed to pour the contents, whilst others just need a small twist with an arrow to mark the spout area. Still others have push buttons, and some might have a shaped lip to allow you drink straight from the bottle.
Capacity
Capacity varies mostly between 350ml and 1500ml, and you should choose based on what weight you want to carry, how much you'd normally drink during your day, and if you're carrying drinks for two. I haven't based any of the review scores on capacity, as all the samples come in different sizes.
Cup
Most of the bottles here come with a cup, all of which are insulated to some degree to keep your drink warm and your fingers cool whilst you drink. They are open-topped of course, so in winter they will lose heat fast. Flasks without a integrated cup can be useful, and are easily be paired with an insulated mug with a lid.
Cleaning
In times past, the inside of a flask was a glass chamber that you could remove by unscrewing the base and wash in the sink. When better sealing allowed for a vacuum in the flasks, various seal formats were trialled – many of which failed if the flask was fully immersed for washing. Today, most bottles are dishwasher-friendly. Lids, spouts and screws always need a little extra attention as seals and mechanisms can trap residue.
Performance
How long will a flask keep my coffee warm or my diluting juice [that's squash for English readers – Ed] cold is probably the most important question, and it's one I found very hard to judge even over a long test period as conditions varied as much as my intake. To resolve the burning question, I did a simple heat loss test at home with a thermometer and stopwatch. This consisted of a 15-minute priming period, a refill with boiling water and a temperature check at 3, 6 and 9 hours to represent how warm the contents would be at lunch, the end of a day walk and then beyond. The results are in the individual reviews.