Backpacks are generally tough and don't require much upkeep. But, cleaning them out and giving them a once-over after each trip is a great habit to get into. With a track record in ensuring his gear lasts for decades, our Gear Editor Chris Townsend shares his tips on maintaining and caring for your pack.
How to clean your backpack
Empty out debris
The first thing to do when cleaning your back pack is to empty out any debris. I do this after each trip, unpack your backpack, open all the pockets, and take it outside and give it a good shake to empty out any stray debris. Over time grit and dirt can abrade the fabric while any crumbs or other food remnants can rot and smell and may attract mice.
If you want to really ensure there's nothing left inside you could use a vacuum cleaner to clean up any last stray bits.
Dry thoroughly
Next on the list of how to clean your backpack is to dry it thoroughly. Once the pack has been shaken out don't put it away until it's completely dry. Any lingering dampness can result in mildew, damaging the waterproof coating and smelling unpleasant.
Clean the outside
If the pack is stained or covered with mud you can clean it with a soft cloth or sponge and water. For stubborn stains, a soft brush and a specialist cleaning product such as Nikwax Tech Wash or Grangers Tent + Gear Cleaner can be used.
Mild soap could be used too but don't use detergent as this could damage the durable water repellency treatment (DWR) on the outside of the pack. Also, don't use a harsh brush or abrasive cloth as these could damage the fabric.
Wash the whole backpack
If you want to clean the inside as well don't put your pack in a washing machine as this can cause a great deal of damage. Instead wash the pack in a bathtub, submerging it in the water and adding plenty of Tech Wash or similar. Again, a soft cloth or brush can be used to clean off visible dirt.
Rinse the pack thoroughly before removing it then hang it upside down to dry. Don't put it in a tumbler drier as this can also damage it. Don't hang it in bright sunlight either to avoid UV degradation to the fabric.
With some packs you can remove the frame, which makes it easier to wash in a bath. The shoulder straps and hipbelt may be detachable too, which also makes washing easier. It's worth making sure these are cleaned anyway as they can absorb sweat.
Zip care
The final point in our guide on how to clean your backpack is zip care. Zips are a potential weak point. They can easily get clogged with sand or dirt and become hard to use and may fail completely. An old toothbrush is good for cleaning zips, again with Tech Wash or similar. If a zip is sticking a specialist zip lubricant may be needed.
If your backpack is beyond some TLC, check out our guide to the best budget backpacks for hiking.
And for more backpacking queries check out our other articles here: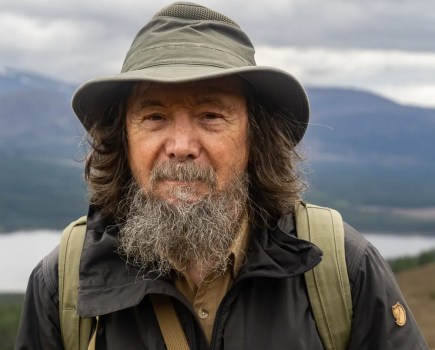 Written by Chris Townsend
Our Gear Editor since 1991, Chris Townsend is one of the world's most highly respected commentators on outdoor clothing and equipment and is also well-known as an author and long-distance hiker. He is the award-winning author of 22 books, including The Backpackers' Handbook, the Cicerone guide to walking in Scotland and Out There, a recent collection of essays.