Top for casual use and for sharing your adventures, Alex Roddie shares his komoot review after rigorous testing.
If you're into road cycling or mountain biking, or if you want an app that's both social platform and route planner combined, komoot is worth a look. Unlike most apps tested, in the komoot review the map screen is not front and centre here; the default page is 'Discover' (a social feed showing what your friends have been up to, plus selected route highlights you might be interested in). Click through to a route and it's displayed with photos, distance, expected time, ascent, a map, and terrain information.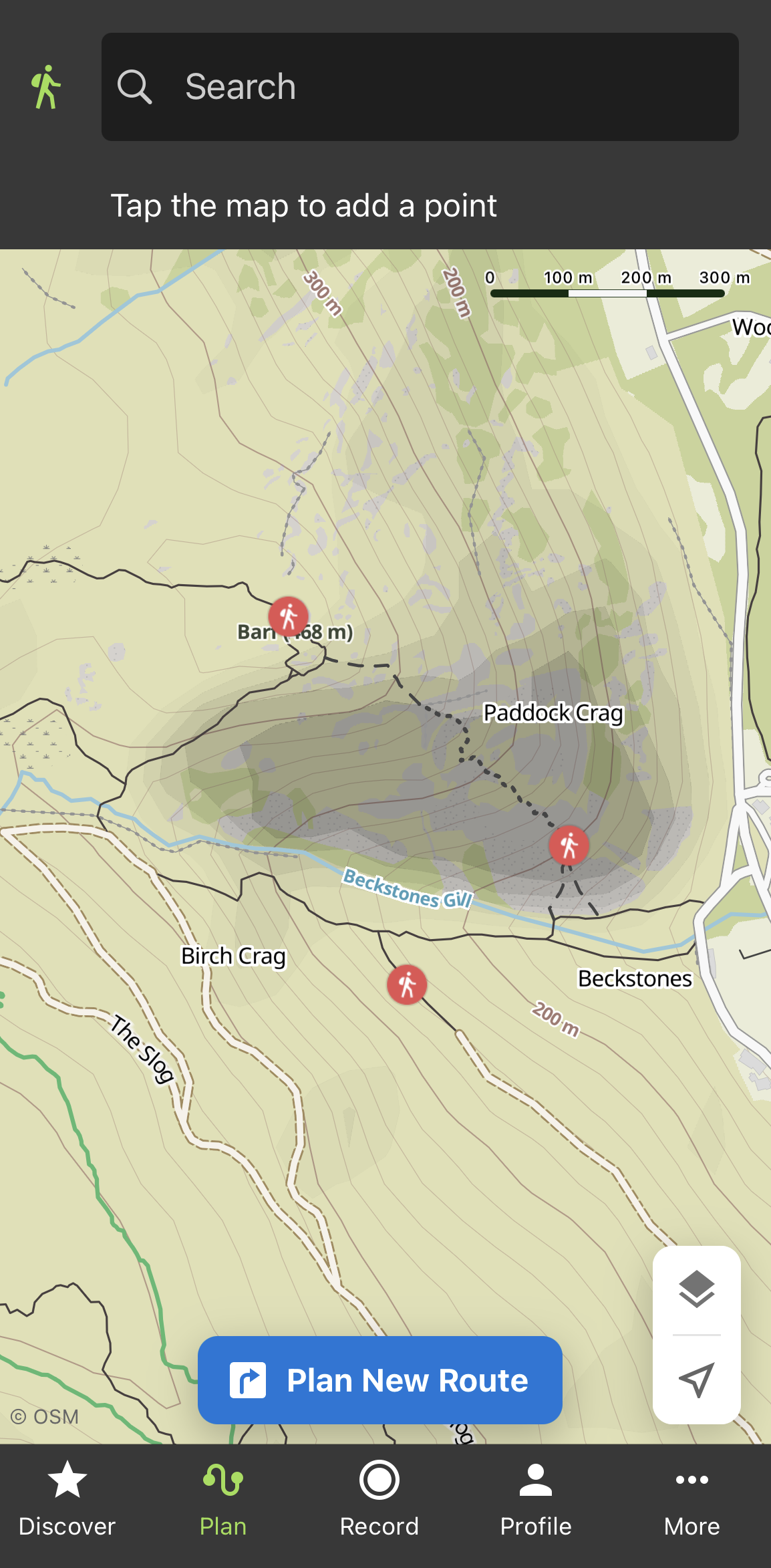 The 'Plan' page lets you plan a route. You can select a starting and finishing location, plus a number of waypoints in between, and the app will intelligently plot a route for you based on your selected sport (hiking, running, road cycling etc) and fitness level. This works well for lowland paths although it doesn't have the manual control needed for off-path mountain use. However, the app contains a huge range of pre-planned routes you can choose if you want.
The komoot map is based on OpenStreetMap data and has contours, paths, and hill shading. Cliffs are shown but it's nowhere near as detailed as OS mapping. Numerous 'Hiking Highlights' are shown on the map and you can optionally include these in routes. Offline use (Premium only) is effective and simple – rather than downloading tiles, you download an entire county or region at once. The app will import and export GPX files but this doesn't work without an internet connection. When recording a tour, you can add your own highlights – geotagged locations with photos and descriptions.
Although komoot is not the app to choose if you want total control over your route planning, or intend to head off-path at high elevations, it's fantastic for more casual use and is the best app tested for sharing your adventure with others.
Read more: Best hiking apps for digital mapping