Alex Roddie reviews an insulated inflatable mat that might just be good enough to tempt him away from closed-cell foam… during the winter months, at least.
When it comes to sleeping mats for backpacking, I'm a bit of a traditionalist. About twenty years ago, when I was a Scout, I was given a green closed-cell foam roll mat. It was probably the cheapest option available in our local Scouts gear shop, and although bulky this mat is very light – it's also indestructible. I don't use that word lightly, and you'll note that I'm using the present tense here too, because I am still using this old foam mat for ultralight summer trips (albeit chopped in half and now folded in a Z shape instead of rolled). That isn't to say it's the only mat I've used; I've tried inflatables and self-inflating mats galore, plus various other closed-cell foam options, but I keep coming back to the old faithful for summer use.
I mention all this to provide some context. I value lightness and reliability in a mat, and it takes a great deal to tempt me away from closed-cell foam. But priorities shift a little in winter. Insulation becomes more important, especially if camping on snow, and after carrying a heavier pack all day comfort becomes a higher priority for me too. In winter I've often resorted to using two layered closed-cell foam mats, but it isn't the best option.
When planning my February 2019 Cape Wrath Trail, I knew there was a chance I'd be camping on snow for at least some of the time, so looked for a lightweight insulated inflatable mat. Exped offer many different variants of Synmats (their line of mattresses filled with synthetic insulation). The Synmat UL Winter M ticked all my boxes. With an R-value of 5 (US method), it's warm enough for winter use, while its weight of 585g is still fairly light – lighter than self-inflating mats I've used from other brands, which offer far less insulation. Its spacious dimensions looked comfortable, too.
First impressions
The Synmat UL Winter M came tightly rolled, and it isn't too hard to roll it back into something approaching these original dimensions after use. The fabrics feel high quality and reassuringly durable – although it's a lightweight product, it doesn't feel flimsy or dangerously thin. It has separate inflate and deflate valves, and is compatible with Exped's Schnozzel Pumpbag (a snazzy name for a very light pump sack that can be used to inflate the mattress without getting moisture from your breath into the insulation).
The mat has longitudinal baffles filled with microfibre insulation. This insulation is bonded to the top and bottom interior surfaces, which ensures it lofts perfectly every time it's inflated, even if moisture is present. The 20D polyester outer fabric is coated with 'hydrolysis resistant' TPU, intended to prevent water from penetrating it. The product also comes with a stuffsack and small repair kit.
In use
Once inflated, which is quick and easy with the use of the included Pumpbag, the mat feels extremely comfortable. Partly that's thanks to the generous 9cm thickness – much thicker than most competitors – which makes it impossible to feel any stones or bumps through the mat. I'm often a side sleeper when camping and I can genuinely say that I have never used a mat as comfortable as this one.
At 183x52cm, it's a good size for winter use, and thanks to the longitudinal baffles I never found myself rolling off the mat – this is helped by the fact that the outermost baffles are slightly higher, helping to create a subtle 'cradle' shape to keep your body in the centre of the mat. A nice detail! When lying on my back, each elbow stayed on the mat too (narrow mats can result in elbows resting on the cold ground, which I don't like).
Although I didn't budge on the top of the mat itself, the surface underneath is quite slippery, and on a few occasions when camping on sloping ground I found the mat sliding to the bottom of the tent. (To be fair, this happens with almost every mat I've used.)
What about warmth? February 2019 was not a snowy month, and I didn't get the chance to camp on snow. However, it got below freezing several times, and I spent quite a few nights kipping in chilly bothies with no firewood. Used in conjunction with a suitable sleeping bag, I found the mat perfectly warm enough, and I have no reason to doubt Exped's claim that it's good enough for camping on snow. I'll have to wait until next winter to test that for sure…
Versus similar products
The Exped Synmat UL Winter M is not at the very cutting edge of winter mat technology. The Synmat HL Winter M (yes, the names are all a little confusing) offers the same rated warmth and 9cm thickness at a weight of only 430g, which is pretty remarkable. It achieves that by using a tapered design, so it's less suitable for sleepers who like to sprawl.
Therm-a-Rest's NeoAir XTherm also weighs 430g but is slightly warmer than Exped's offerings, with an R-value of 5.7. Its insulation tech is slightly fancier too, with a 'triangular core matrix' of baffles to minimise heat loss and 'ThermaCapture Radiant Heat Technology' to reduce radiated heat. However, the XTherm is also considerably more expensive than both of these Exped options at £194.99; it's less thick, which means less comfortable (6.3cm); and has lateral instead of longitudinal baffles, which some people find makes them more likely to roll off the mat
The Synmat UL Winter M is an excellent all-round choice for winter backpacking, and is ideal year-round for campers who value comfort and don't mind carrying a few extra grams. While it may not be the very lightest, it's highly versatile and its generous 9cm thickness elevates camp comfort to new levels of luxury. Although I won't give up my natty cut-off length of foam for ultralight summer backpacking, the Synmat is clearly a better option for winter, and I think I'll enjoy using it for a long time to come.
---
Return to the Cape Wrath Trail home page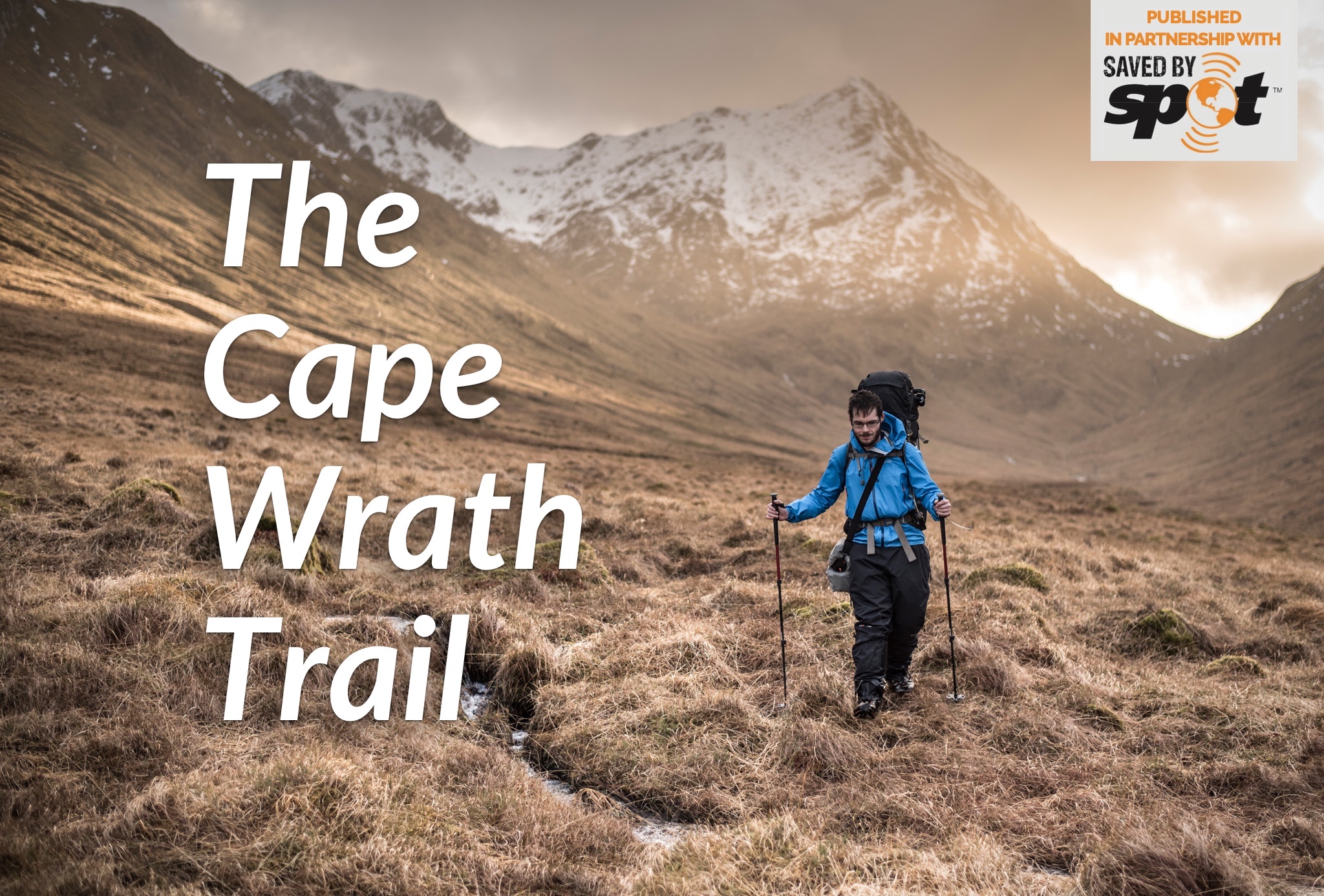 The Great Outdoors Transparency disclaimer
The products mentioned in this review were provided free of charge by the brands. However, this does not affect our impartiality in any way. Unlike some of our competitors, who only review items from brands that advertise with them, advertising relationships aren't a factor in our gear reviews here at The Great Outdoors.
We have a long and proud history of robust, authoritative and trustworthy testing. Our highly experienced testers know what works and what doesn't, and we aren't afraid to tell our readers the truth about a product. If an item has flaws, we'll tell you. Equally, if it's outstanding, we'll do our best to highlight its good qualities. Honest reviews are very important to us at TGO, and we take this responsibility seriously.