I've been out testing the Outdoor Research Helium AscentShell. AscentShell is Outdoor Research's proprietary membrane, a very breathable waterproof material made by a complex electrospinning process. AscentShell is combined with durable and abrasion-resistant Pertex Diamond Fuse to make a jacket that is lightweight, comfortable and tough. This waterproof has performed well in bad Cairngorms weather without too much condensation forming inside. Compare the Outdoor Research Helium AscentShell to other waterproof jackets in our guide to the best waterproof jackets for hiking.
The design of the Outdoor Research Helium AscentShell is mostly good but there is one feature I don't like. The front hood drawcords are inside the jacket well below the top of the collar so you have to unzip the top to adjust them. I found it easiest to adjust these before setting out and then use the rear adjuster to alter the fit of the big, helmet-compatible hood as needed.
This isn't as efficient as having external front drawcords you can easily tighten and loosen. Having internal drawcords may make for a clean look but it's not a good design. However, when adjusted properly the hood is very protective. The inner and outer chest pockets will just hold a medium-size smartphone. The bottoms of the handwarmer pockets are cut off by a hipbelt but most of them is still usable. The fit is roomy, the size Large being comfortable over fairly thick insulated tops.
The Outdoor Research Helium AscentShell is the lightest men's jacket tested, yet it's suitable for winter storms. It is very expensive, but the fabric really does perform superbly and this is a good jacket. Move those drawcords outside the hood and it would be an excellent one.
See some other gear reviews for Outdoor Research: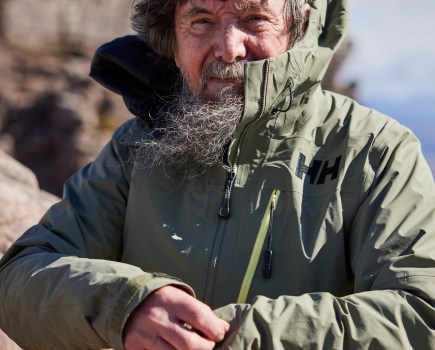 Chris wore the jackets on low- and high-level walks in the Cairngorms and Monadhliath hills in autumn and winter, often in rain and sometimes in blizzards. He describes himself as 5ft 8in tall with a stocky build and short legs.