Keen NXIS EVO Waterproof has a very distinctive look and stood out in our guide to The best trail shoes for hiking and hillwalking , and the chances are you'll like or dislike it at first sight. I like the use of bright colours although I am less taken by the cartoony styling. However, the fit is always surprisingly good despite me thinking initially that they will be much too wide. The foot feels supported in all the right places – heel and mid-foot are well held, yet there is room for the forefoot and toes to spread and swell, especially in warm weather or after many miles on the trail.
---
RRP: $180 | £130 | Available from: Sports Shoes & Alpine Trek | Weight: 776g | Heel-to-toe: 7mm | Lug depth: 4mm | Materials & Features: Mesh upper with TPU overlays, injected EVA midsole, KEEN.ALL-TERRAIN rubber outsole, PU insole, KonnectFit heel-capture system, stability shank, speed-lace webbing system, KEEN.DRY waterproof membrane, Eco anti-odour, PFC-free DWR | Sizes: 2.5-9 | Men's version: Yes
---
The insole is particularly comfortable and seems to hug the sole of the foot, whilst also offering excellent underfoot comfort. The Keen NXIS is a fairly stiff shoe, with a solid outsole. The upper is also pretty stiff, too, with a robust and durable layered mesh, plus plenty of protection thanks to an oversized toe cap and a rand at the forefoot and the heel. The tread is sufficient for trails and paths but it has only 4mm lugs, so these shoes do not offer the best traction in mud or on steep and wet slopes.
The upper benefits from a waterproof membrane – Keen's own design – plus a PFC-free DWR, which both work well. In hot weather, the thick and waterproof uppers made my feet feel a bit sweaty, so I would keep these for chillier days. The sole and uppers are stiffer than my normal running shoes, which is fine if you do more walking than running. I was surprised how stable the shoes felt both walking and running. 
I have found it to be a good workhorse walking shoe and its cheerful looks make me, and other people, smile on the trails and hills. The price is reasonable, too.
---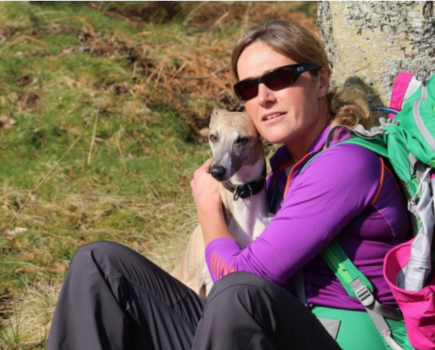 Written & tested by Fiona Russell
Fiona is a size UK8.5 and has a narrow foot. She is a keen trail and hill runner, as well as a hillwalker. To test the trail shoes, she walked and ran in each pair on the full range of terrain, from forest tracks to off-path mountain slopes, through peat hags, bog and streams and on ground covered in tussocks, heather, rocks, stones and grass.