Firepot food is free from artificial additives, flavourings and preservatives – making them worth a look if you value quality, according to Alex Roddie.
Firepot specialises in a small range of meals hand-made from high-quality ingredients, cooked and then dehydrated after cooking. The entire range is free from artificial additives, flavourings and preservatives, as well as palm oil, making them worth a look if you value quality.
Price: £7.45
Weight: 105g
Pros: No palm oil or artificial additives, quality ingredients
Cons: Difficult to open pack, standard size low in calories, extremely spicy
Rating: 3.5/5
Calories: 510 | Calories/100g: 486 | Calories/£1: 68.46 | Time to hydrate: 15 minutes | Vegetarian/vegan: no | Allergens: soya beans, wheat flour, sesame oil, anchovy extract
Like many of their meals, the spicy pork noodles I tasted are available in both standard and extra-large portions – 105g / 510kcal and 160g / 765kcal respectively, in this case. The extra-large version costs £9.45, giving 80.95kcal/£1 – this is better value, and a more realistic pack size for hungry adventurers.
Described as "inspired by the sweet and salty flavours of Thailand", this dish contains rice noodles, pork mince, broccoli and spices. Stated rehydration time is rather long at 15 minutes, and it was only just hydrated enough at this point (I decided to leave it for another minute or two).
The noodles themselves are very good, and it had decent texture, although I found it simply too spicy overall – the heat overpowered all other flavours for me, making me wish I had a glass of milk to hand. This is subjective, of course! Another downside is that I found the pack impossible to open without a blade. The tear line failed to tear correctly from either side.
In general, this brand's spicy offerings tend to be on the hot side, so if you like that then this one could be worth a look. I would advise opting for the extra-large size, though.
See more reviews of the best backpacking meals as tested by The Great Outdoors' expert testers.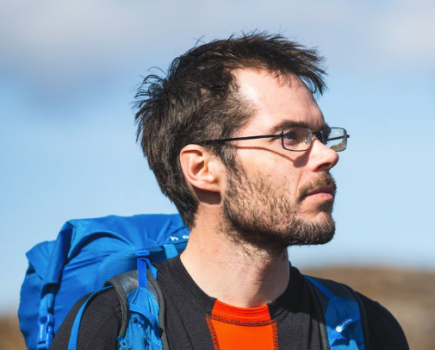 Tested by Alex Roddie
Alex tasted these meals out in the mountains whilst backpacking or fastpacking. Although trail hunger is the best sauce, he also finds that real-world testing is essential for checking out whether meals agree with him after a big hill day – as well as for testing details such as how glove-friendly the pack opening is. This review was originally conducted in July 2022.