The Interstellar Jacket by Outdoor Research claims to be the ultimate jack of all trades: an all-season jacket for any activity at a very light weight. We're putting those claims to the test
By Alex Roddie
The Interstellar Jacket has the tagline "the Holy Grail of waterproof jackets". The marketing positions it as a lightweight, do-everything, go-anywhere jacket that will perform equally well on humid hillwalks and ultra-technical Alpine climbs – in OR's own words, "our lightest, most breathable hard shell". But does it live up to the hype? I hope to find out. Over the next few months, I'll be putting the Interstellar Jacket through its paces in a range of scenarios, using it as my sole waterproof for all my outdoor activities. We'll see how the lightweight AscentShell membrane stands up to hard use, too.
 The specs
The spec sheet looks promising. The jacket is made from 3-layer AscentShell, a laminated fabric with some interesting properties. It has a 20D mechanical stretch ripstop face and a 12D, 100% polyester backer. OR say:
AscentShell is a proprietary membrane created by an electrospun process where charged polymers form a fine, very breathable membrane that allows sweat vapour out, but stops water from coming in. This provides great mechanical stretch for full freedom of movement, and results in a lightweight laminate technology that saves precious weight during demanding endeavours.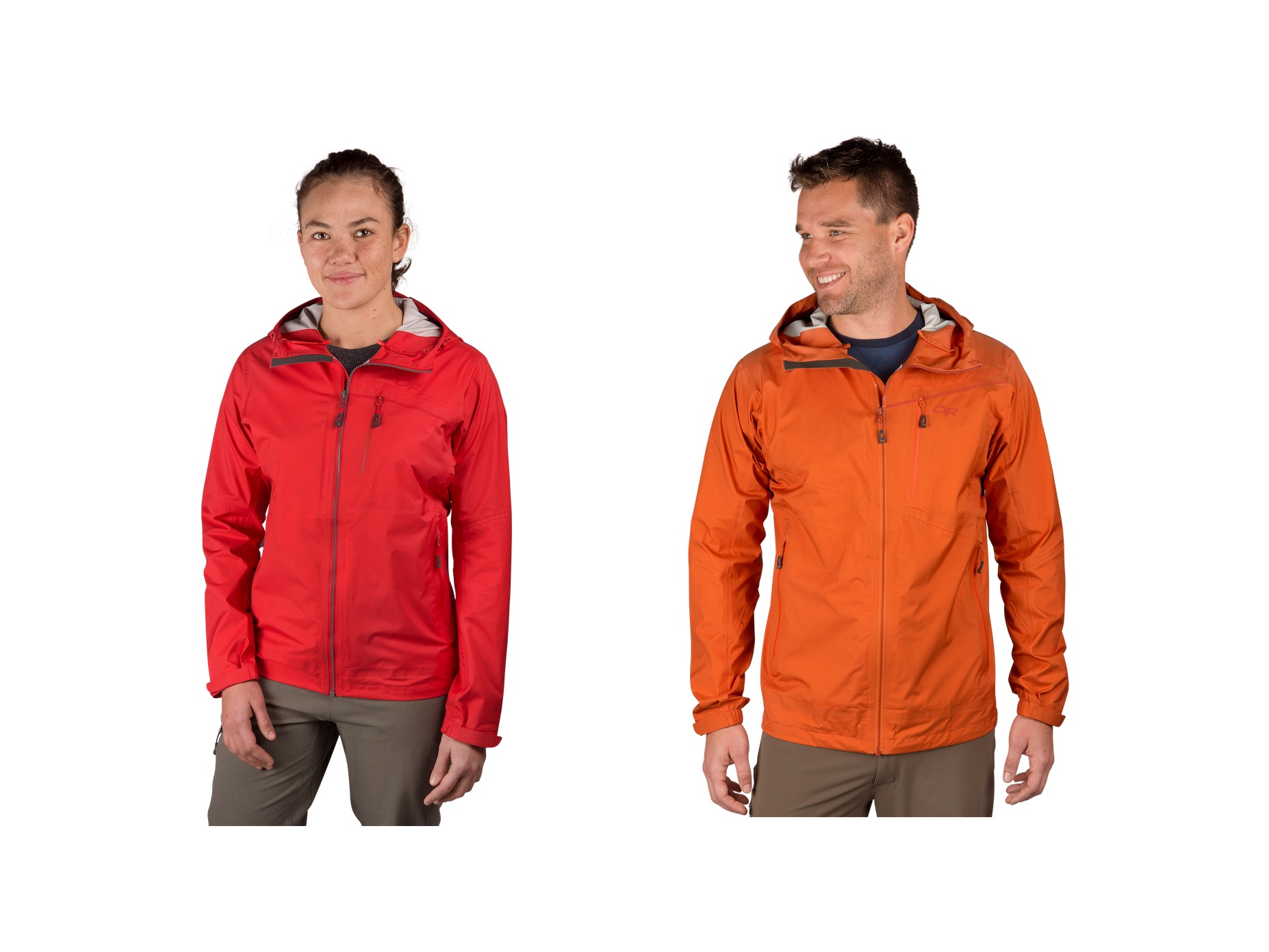 Seams are, of course, taped, and the fit is athletic. Design features are spartan but functional: a fully adjustable, helmet-compatible hood with a wide brim, YKK Aquaguard zippers, an internal storm flap, adjustable cuffs, a zip chest pocket and zip hand pockets (both backed with mesh, and the jacket will fold up into one of the pockets).
Weight is given as 329g in size L for the men's version and 285g in size L for the women's version (my sample is 310g for men's Medium). RRP is £290.
In the flesh, the fabric feels more like soft shell than hard shell. It's very lightweight and flexible, and both inner and outer fabrics feel lovely and soft against the skin – it certainly doesn't have that slick, plasticky feel of some waterproofs. The ripstop pattern is very fine.
The jacket's look is sleek, minimal and streamlined. This certainly isn't an ultra-minimalist sub-200g shell made for ultralighters and mountain marathoners, but the whole idea is to concentrate the performance and versatility of a heavier shell into something that's still very light. And if heading to a destination that warrants a more substantial waterproof, I can certainly see this jacket being on an ultralight backpacker's radar.
First impressions in use
For the start of my testing, I've been wearing the Interstellar on morning walks in showery weather. Here are my initial impressions.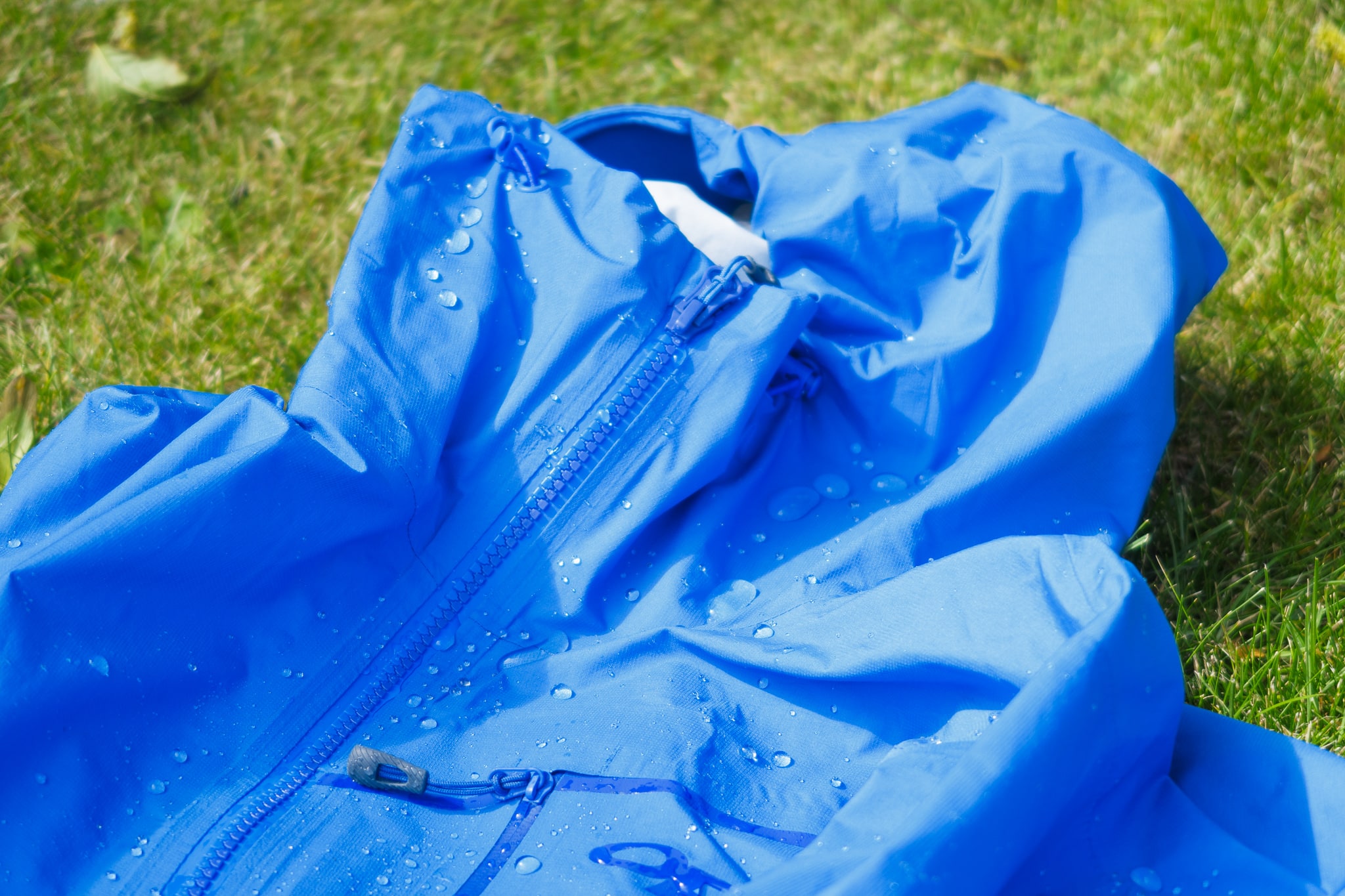 For me, the Medium size is just right, and fit is slim while still being roomy enough to layer over a fleece. I'd describe the fabric's stretch as mild; enough to be useful for, say, climbing, but not so stretchy that you immediately notice it.
The hood is impressive, with a fantastic wired brim that projects about two inches from the forehead. It seems a little looser at the collar than some jackets although it's still easy to batten the hatches down if required, leaving a small gap for the nose and eyes. Lightweight shells sometimes skimp on hoods so this is great to see.
The hand cuffs are very good, combining hook-and-loop closures with elastic. No issues keeping water out here.
The pockets are a mixed bag. The chest pocket has an internal mesh pouch for a phone, which I can see being useful for runners, but it's a bit awkward to get the phone in (and larger phones may not even fit). The waist pockets are not very big and fairly low down; a rucksack hip belt or climbing harness could easily obscure them. They are not quite big enough to comfortably fit an OS map. They work fine as vents, though.
Speaking of ventilation, the lack of pit zips is a notable omission – but I've found the fabric so breathable that I haven't missed pit zips yet. I may change my tune when I've been slogging uphill in muggy weather, though! In all seriousness, breathability is impressive, and I've yet to overheat or feel wet from condensation. We'll see if that performance is sustained as the jacket ages.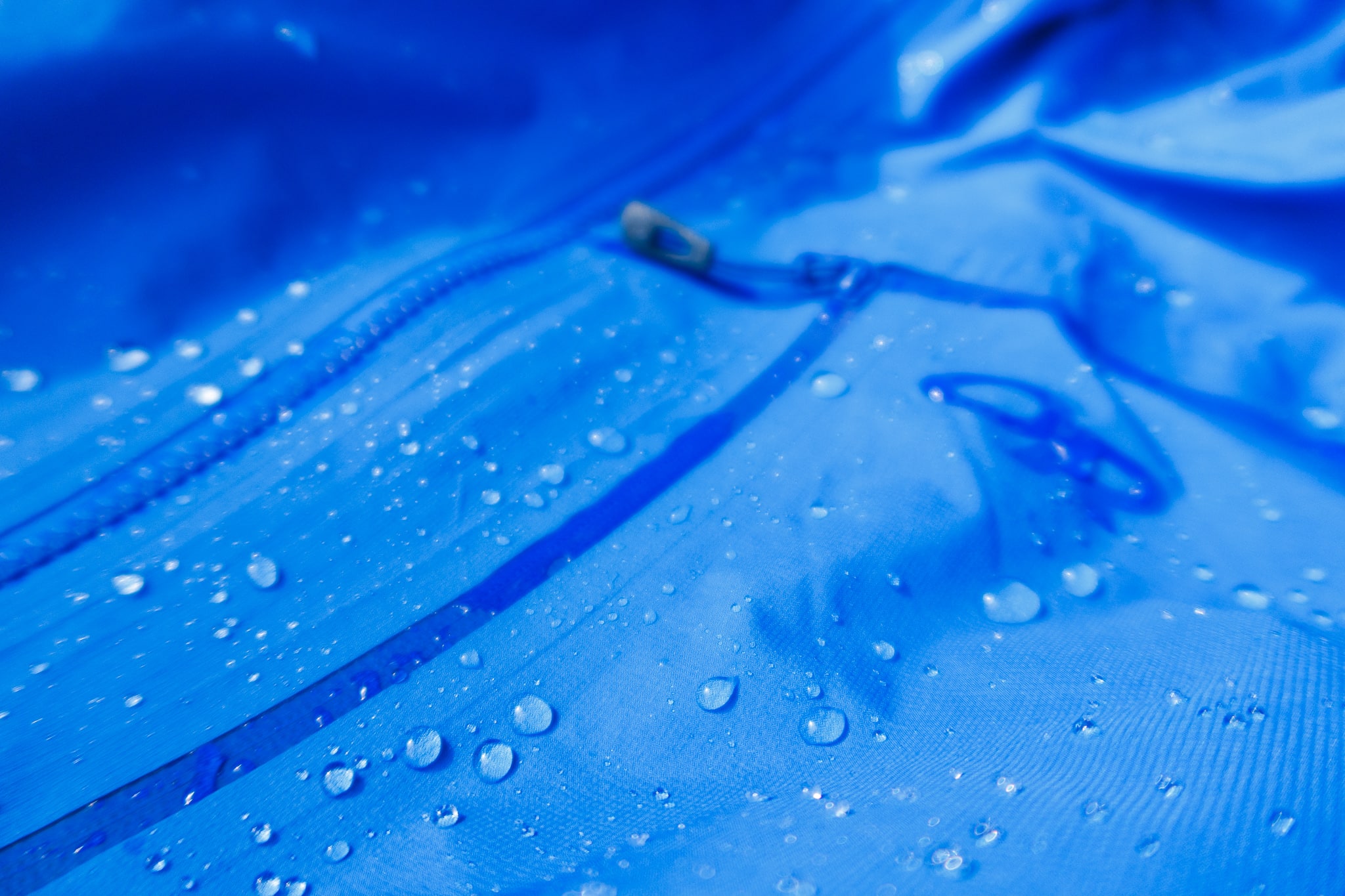 Finally… that front zip. It doesn't look very confidence inspiring, and appears to be an exposed, basic zip backed by an internal storm flap. I'll always prefer an external storm flap and I think it's a shame that manufacturers are omitting them to save a few grams. That said, the front zip is in fact water-resistant (although it doesn't look it) and I have seen no evidence of leakage so far. Will it stand up to a multi-hour Scottish hoolie? I hope so – and in due course no doubt I'll find out!
Look out for my full, long-term review after I've used and abused the Interstellar Jacket.
outdoorresearch.com