Chris Townsend rounds up a selection of budget hiking boots – perfect for anyone working within a certain price range, or looking for their first pair of hiking boots.
Many of the best hiking boots are expensive, some very expensive, with prices well over £200/$200. However there's no need to spend that much, with many budget hiking boots options being suitable for hillwalking and backpacking. There are many hiking boots costing £150/$150 or less that are suitable for use in all conditions other than steep snow and ice.
These boots vary in weight and stiffness. The important area for flex is the forefoot. Boots that bend with your foot here allow you to walk naturally and are less tiring to wear. Toe to heel stiffness is different and can provide more support when traversing steep slopes and on rough terrain.The weight of footwear is significant because you lift and swing it with every step. Over a day that adds up. It's most significant on high mileage days and multi-day walks.
Fit is crucial. People's feet are not the same. Boots that fit one person well may be torture for someone with different-shaped feet. Remember that when reading reviews and descriptions. Find out how to choose a pair of walking boots with our guide, and remember taking the time to have boots fitted correctly by a trained boot fitter is always worthwhile.
This goes alongside having your feet measured, you should be able to try the boots on an incline board to see how they feel on a slope and on a rock board to see what they feel like on stony ground. Fit can be modified a little by ditching the footbeds that come with the boots – these are often flimsy and pretty useless even in expensive boots – and replacing them with more supportive or thicker or thinner ones.
Want to know how to make your new pair of hiking boots last longer? Check out our guide: can walking boots be resoled or repaired?
Our picks of the best budget hiking boots
* All buy now links are affiliate links. 
What to look for in budget hiking boots
Fit
Fit comes first, second, third and fourth. If boots don't fit properly it doesn't matter how well-designed or how much they cost they are they will hurt your feet. Take time fitting boots, preferably in a shop with a trained fitter.
Weight
Lighter boots are less tiring to wear.
Materials
Leather lasts longest, especially if there are few seams, and is more water-resistant. Boots made from fabric or leather/fabric often weigh less though.
Waterproof Membranes
Whilst waterproof/breathable membranes do make boots waterproof they also increase the warmth and reduce breathability, which can make boots hot and sweaty in warm weather. So membranes are best suited to cooler conditions or those who suffer from cold feet. When wet boots with membranes are also slower drying than ones without membranes. And membranes often start to leak long before the rest of the boots wears out.
Cushioning
 All boots have cushioning material in the sole. This makes walking more comfortable, especially on rocky terrain and hard surfaces. The thicker the cushioning is the more protection for your feet but also the less 'feel' you'll have for the terrain.
Toe Protection
Hard toe caps or bumpers protect your toes against rocks. All boots should have these.
Heel Counter
To hold your feet in place boots need firm heel counters, usually rigid material hidden inside but sometimes external.
Sole
The deeper the tread on the sole the longer it will last. Very shallow treads may not grip well on all surfaces even when new.
Sole Stiffness
Sole flexibility is a compromise between comfort and support. Very flexible soles, especially at the forefoot, are the most comfortable and less tiring to walk in but may feel unsupportive on steep rough terrain
The best budget hiking boots
Here are some of the best budget hiking boots for hillwalking. These are Chris Townsend's top picks if you're looking for an entry level option or working to a tight budget.
---
Keen Circadia boot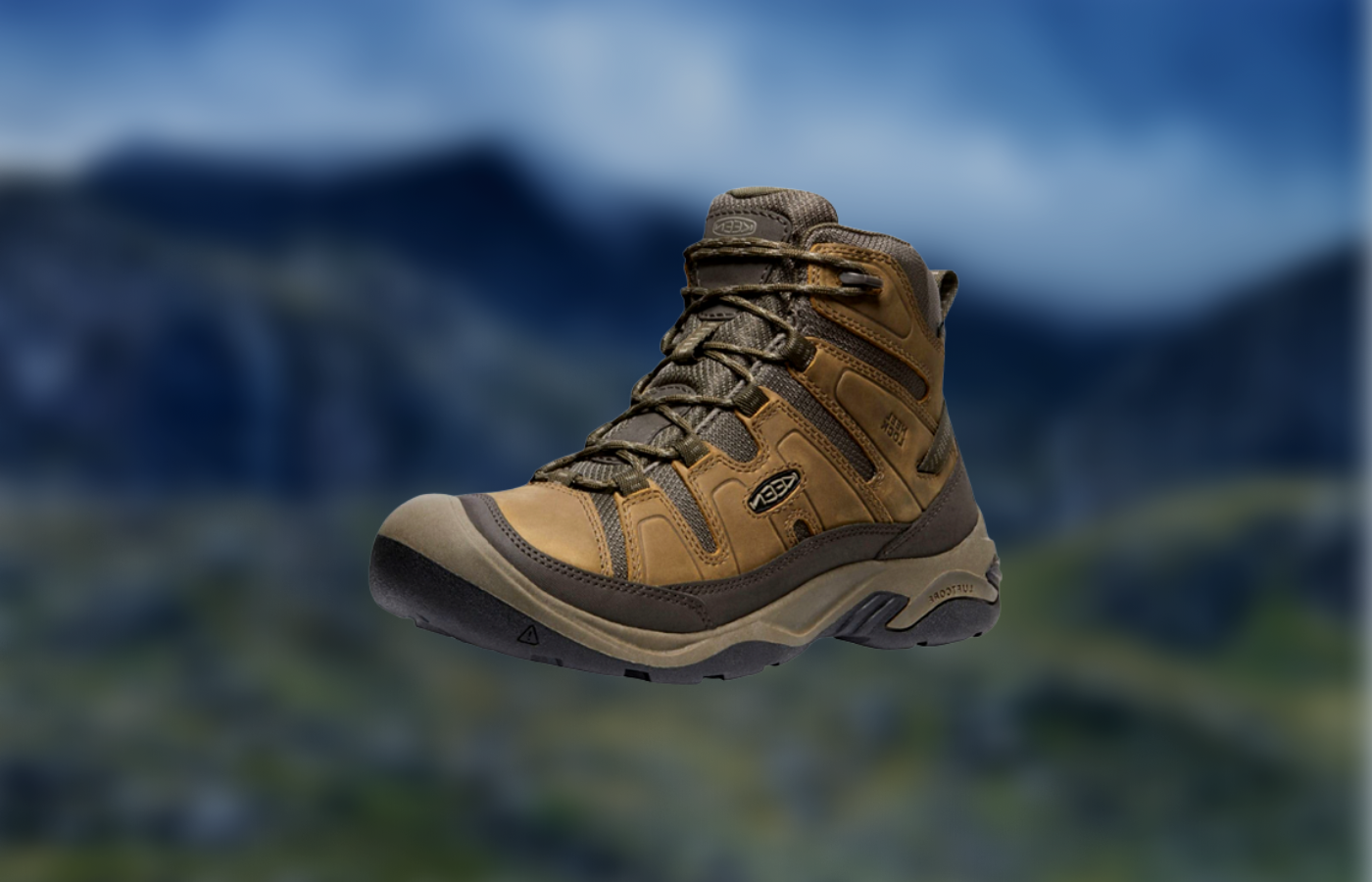 Price: $140 | £115
Weight: 585g
First up on our list of the best budget hiking boots is the Keen Circadia. Described as designed for 'beginner outdoor adventurists' these boots are made from leather and mesh and have Keen's own waterproof and breathable membrane inside for dry feet.  The midsole is cushioned and there's a removable PU insole with arch support.  The rubber outsole has multi-directional lugs for traction. A big solid bumper protects your toes. The boots are PFC-free and have an Eco Anti-Odour treatment. The leather is from a Leather Working Group (LWG) certified tannery that reduces chemical use. The fit is roomy, making these a good choice for people with wide feet.
Website: www.keenfootwear.de/en-gb
---
Berghaus Expeditor Trek 2.0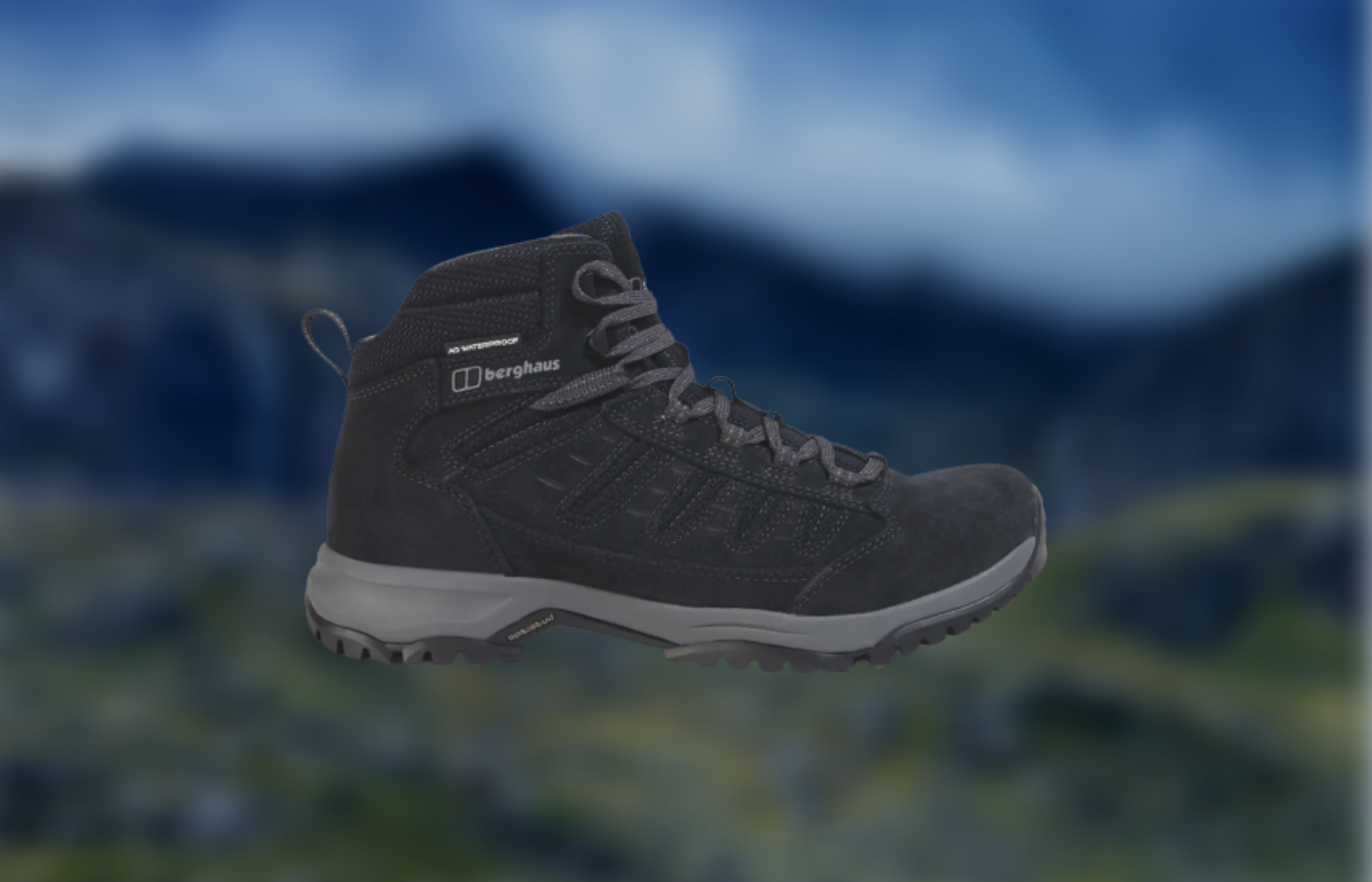 Price: £120
Weight: 1010g
The lightweight Expeditor Trek boots are made from split suede leather with mesh fabric panels. Inside there's Berghaus's AQ waterproof/breathable lining to keep your feet dry. For cushioning there's an EVA midsole plus a removable OrthoLite footbed. An Opti-Stud outsole gives grip on the roughest terrain and a small hard bumper protects your toes.
Website: www.berghaus.com
---
Columbia Peakfreak II Mid OutDry Walking Boot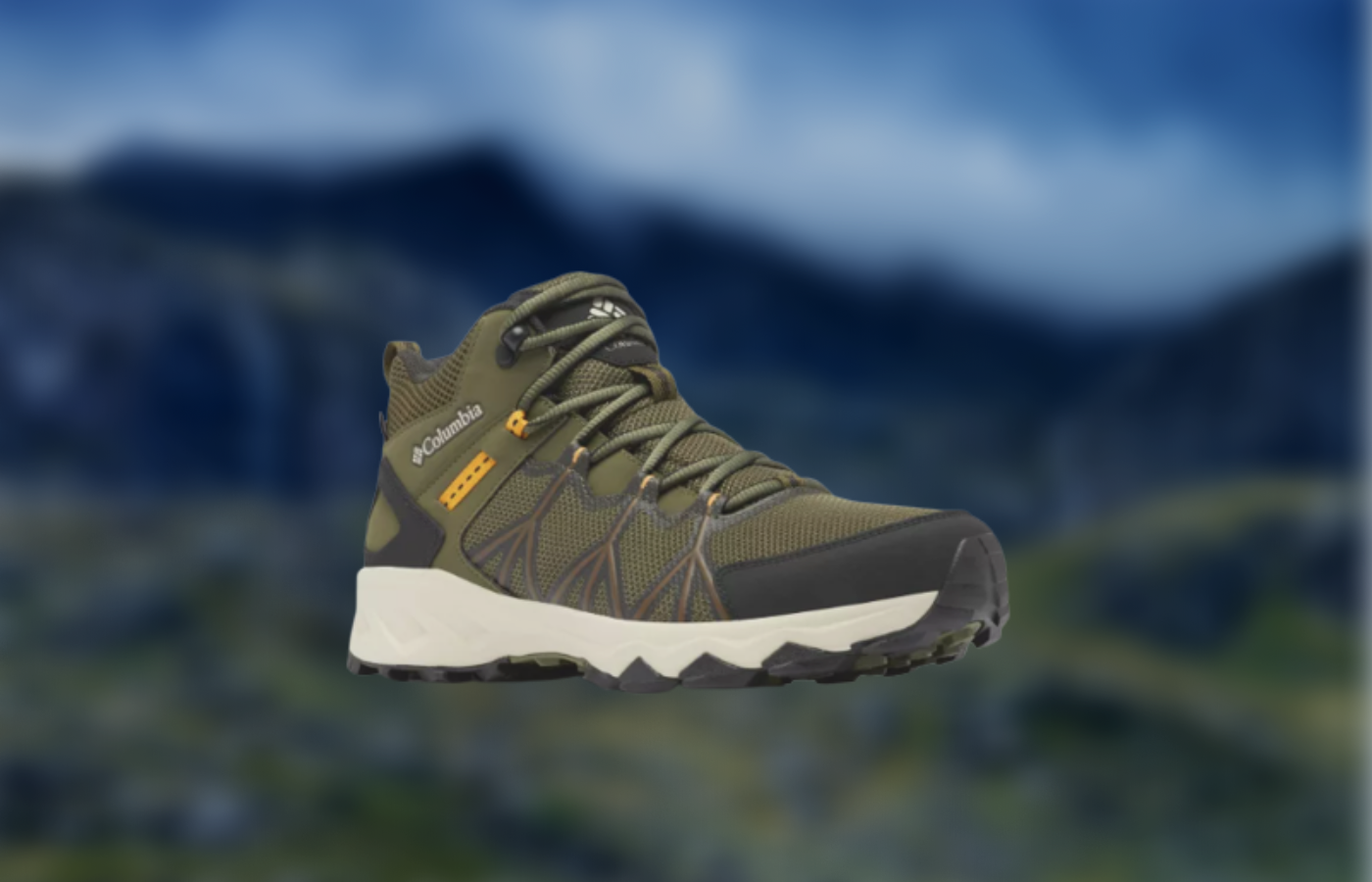 These lightweight low-cut boots feature Columbia's OutDry waterproof, breathable construction to keep your feet dry. The uppers are made from polyester mesh with solid reinforcements to maintain the shape. The Navic Fit System lacing locks the midfoot down to keep it in place. The toe has a solid bumper for protection. For cushioning there's a single density foam midsole plus a removable PU footbed. The AdaptTrax outsole provides grip on any terrain.
Website: www.columbiasportswear.co.uk
---
Haglofs Skuta Mid Proof Eco Boots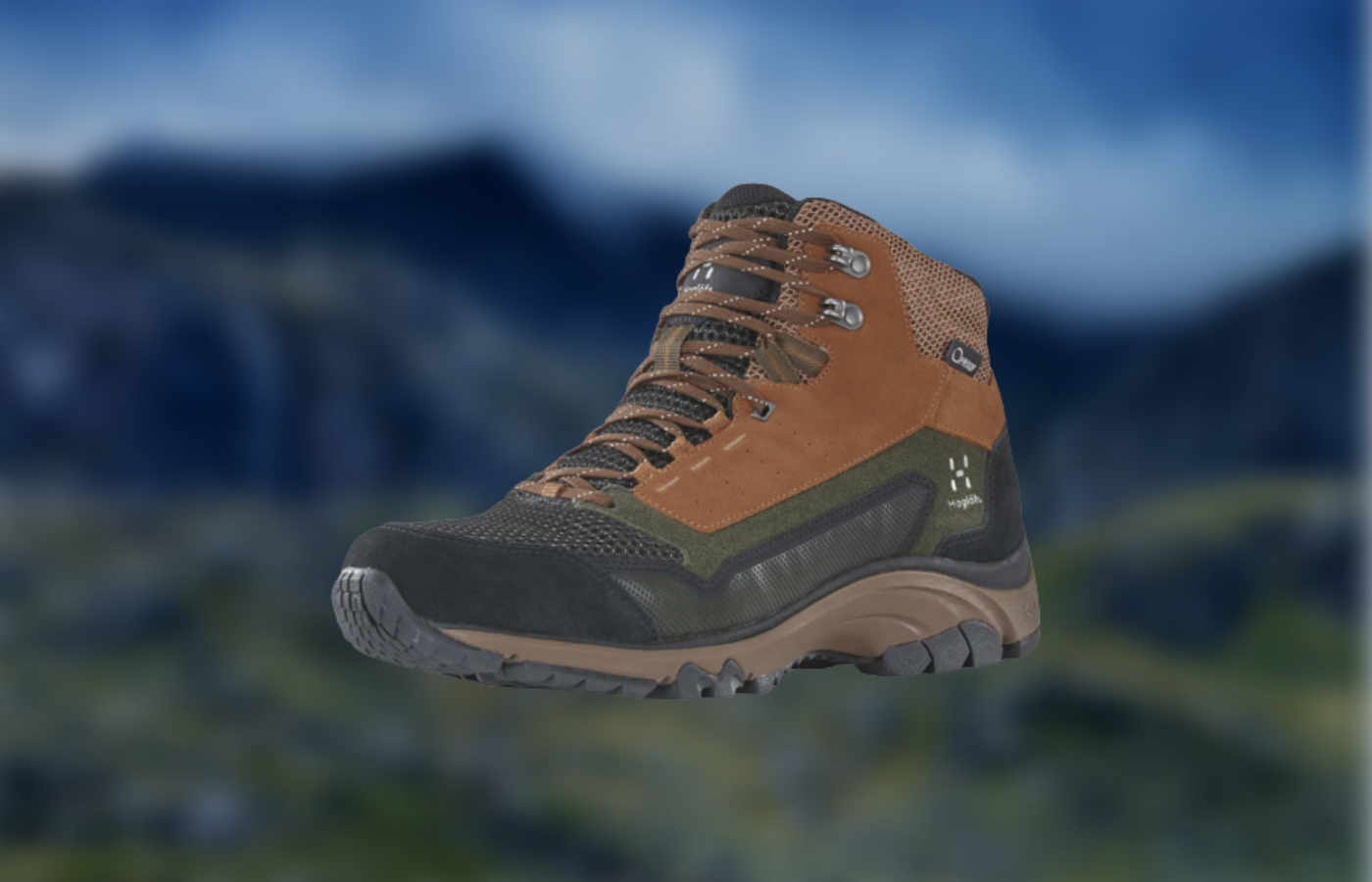 The mid-cut Skuta has a wide forefoot for comfort so it's good for those with wide feet. The uppers are made from premium leather from an LWG certified tannery plus synthetic mesh and have a fluorocarbon free DWR treatment to help repel water and dirt. The toe and heel are reinforced with suede for extra protection and durability. Inside there's a waterproof and breathable fluorocarbon free Proof Eco membrane to keep rain out. For cushioning there's a moulded EVA midsole plus silicone gel under the heel. The rubber outsole has a deep tread for good grip plus ASICS High Abrasion Resistance Rubber on the heel for durability.
Website: www.haglofs.com
---
Merrell MQM 3 Mid Gore-Tex | Buy now: $160 | £145
The MQM (it stands for Moving Quickly in the Mountains) boot has a Gore-Tex waterproof membrane, which is unusual in this price range and which provides as good breathability as you'll find. This is a synthetic boot with a mesh upper with TPU reinforcements. Inside there's a recycled mesh lining. The lacing and webbing are recycled too as is the top sheet on the removable EVA foam insole. The cushioned midsole has a Merrell Air Cushion and Super Rebound Compound in the heel for durable shock absorption and stability. The Vibram outsole is designed for a balance of grip, traction, durability, and flexibility.
Website:www.merrell.com
---
The North Face Vectiv Fastpack FutureLight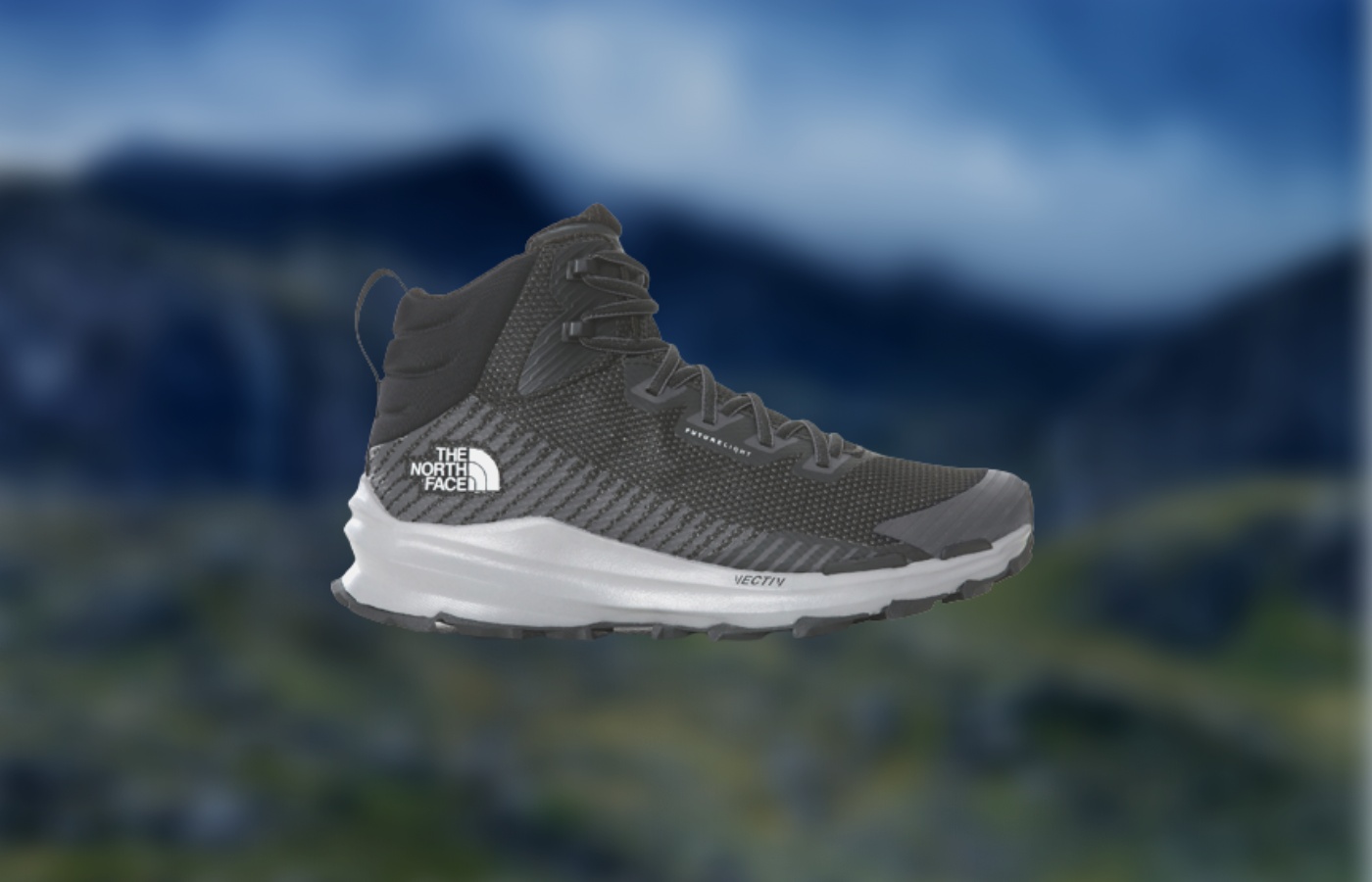 The Vectiv is a very light (592 grams a pair) synthetic boot with an abrasion-resistant mesh upper with a reinforced ankle and a protective moulded-TPU toe cap. Inside there's a proprietary seam sealed FutureLight waterproof and breathable membrane. The sole unit consists of a removable sweat-wicking antimicrobial OrthoLite footbed, a high-rebound single-density EVA midsole with a 3D TPU plate under the forefoot for stability, and a bio-based rubber outsole with 4mm lugs for traction. The midsole has a rocker design for forward propulsion.
Website: www.thenorthface.co.uk