A Pair Of Sun Hats
In recent weeks the most important outdoor gear has been sunscreen, dark glasses and sunhat. There's a stack of waterproofs waiting to be tested if it ever rains again but for now it's been heat that's the problem not the wet or cold. Happily I've also had a few sunhats to try, including two from Sunday Afternoon's vast range, the Charter Hat and the Brushline Bucket. Both are made from water-repellent, stain-resistant nylon with a UPF of 50+ and have wide brims, neck cords and sunglasses holders. They look quite different however.
The Charter Hat is oval shaped, with a stiff brim and a high crown. There's a strip of mesh for ventilation running round the crown and a wicking sweatband inside. The Charter comes in two sizes and has an inner adjustment for fine-tuning the fit. The crown can be flattened for packing. The resulting disc measures 31x38cms though so it's not that convenient for shoving in a rucksack. Sunday Afternoons says the brim shouldn't be folded. The Charter Hat weighs 115 grams in the Large size.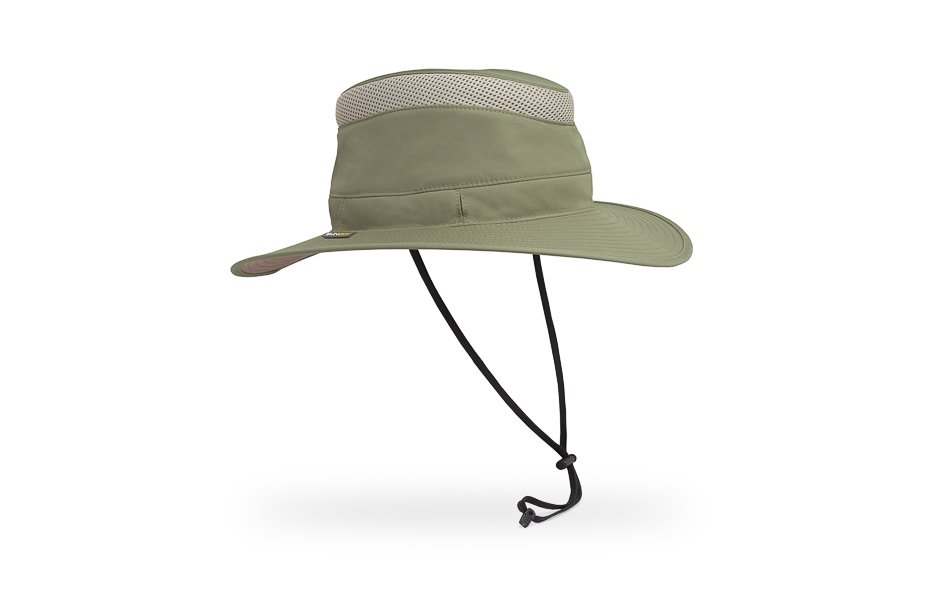 With an 8cm wide brim that doesn't sag or flap the Charter Hat provides excellent sun protection. However the stiffness of the brim also means it catches the wind easily. That adjustable neck cord is really needed. The hat is comfortable and sits low on the head with plenty of airspace in the crown for airflow. The sunglasses slots are not easy to use when wearing the hat. I soon didn't bother with them.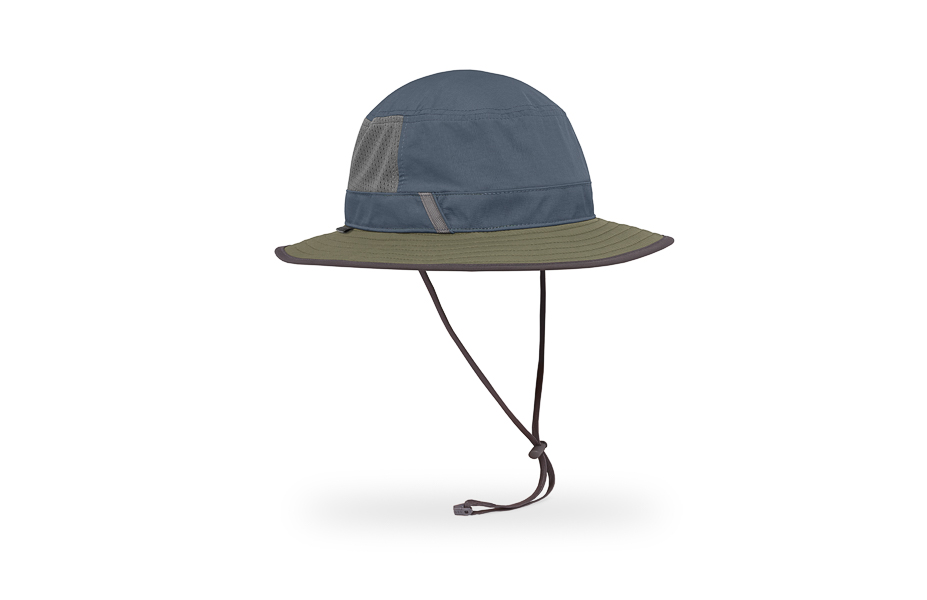 The Brushline Bucket is a softer more shapeless hat – less stylish perhaps but much more practical, especially for trips where it'll be stuffed in a rucksack some of the time. As the name suggests it has a bucket-like circular shape. The fabric is soft and it can easily be scrunched into a ball for packing. There's a wide mesh panel running round the back half of the crown for ventilation. There's only one size but there is an internal adjuster and the fabric stretches slightly. The hat is quite roomy and overall I'd say it'll suit people with larger heads best. It weighs 80 grams.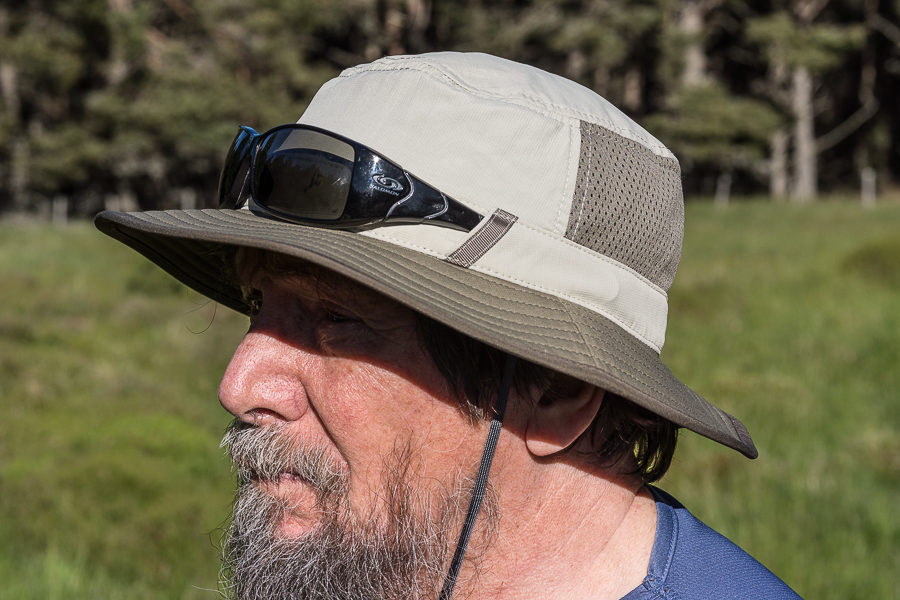 Whilst more practical for carrying the Brushline Bucket doesn't give as much sun protection as the Charter as the brim slopes downwards and isn't as wide (6.5cms). Because it fits more closely to the head I think it's hotter than the Charter too. It stays on far better in the wind though as the brim is pushed downwards rather than lifted up. The sunglasses slots are much easier to use as they stick out a little from the stiffened band that runs round the base of the crown.
Both these are good hats. The Charter Hat is fine if you'll be wearing it all the time. Otherwise the Brushline Bucket is the better choice – it's lighter, less expensive, and easy to carry in a rucksack.
Brushline Bucket  £34.95
Charter Hat           £49.95