A hard-wearing well-designed windproof top
Items of gear that work well, year after year, with no changes in materials or design, are easy to overlook when it comes to reviews. One such item is the Paramo Fuera Smock. I've had this for well over a decade and have reviewed it a few times but not for a few years. Having used it again recently I think it's worth another look, especially as it's one of my favourite garments.
The Fuera Smock is a windproof top with a rather traditional anorak-style look. It's made from polyester microfibre that is substantial enough for year-round use. I most recently wore it in sub-zero temperatures and a strong bitterly cold wind on the Cairngorm Plateau and it worked fine. The weight of the Medium size is 292 grams – not ultralight but much lighter windproofs are not generally suitable for winter hills.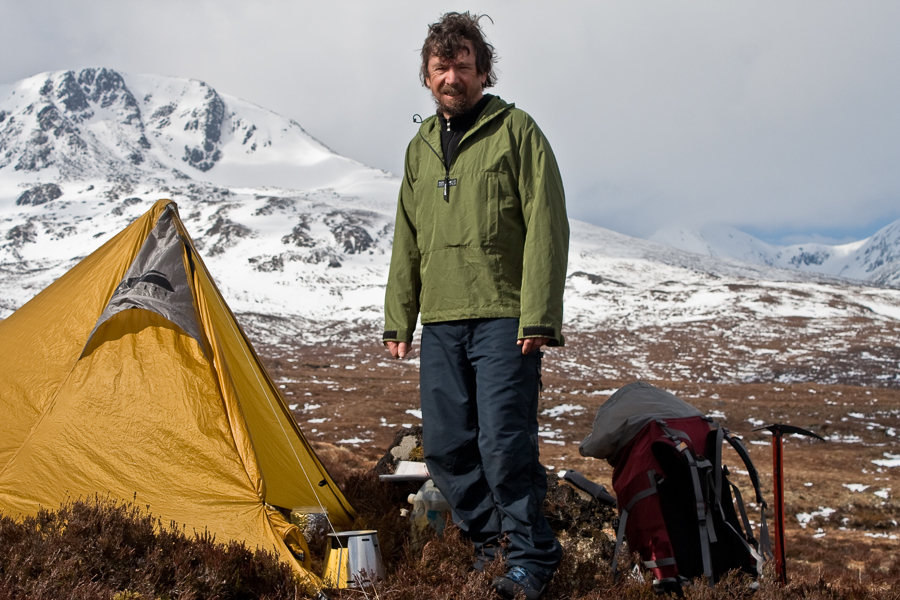 The design is superb. The hood is as good as those found on the best waterproof jackets with a wired peak and volume adjuster. It gives excellent protection and moves with the head. The huge chest pocket has vertical zips at either end. On my recent walk I had smartphone, dark glasses, thick hat and gloves in it and there was room for more. It's set above a hipbelt and can be used for your hands. The cuffs are wide and so good for ventilation and for pushing the cuffs of gloves or mitts inside them. At the same time they can be closed down with long Velcro tabs so gauntlet-style gloves can be pulled over them.
The front zip is 27cms long, good for ventilation and getting the Fuera on and off. The fit is roomy. I can comfortably wear the Medium size over a thick fleece.
Breathability is excellent. When new the Fuera has a Nikwax waterproofing treatment and so will repel light rain. This can be renewed but I haven't done so as I want maximum breathability from a garment like this. It still resists drizzle anyway. When it rains harder I wear a waterproof jacket over it, which works very well.
After much use over many years the Fuera Smock is still in excellent condition with little sign of wear. I expect it to last many years more.
£65