Osprey's innovative AntiGravity pack updated
Osprey's AntiGravity (AG) back system was launched two years ago. For this innovative design Osprey took the tensioned mesh back system and extended this to include the hipbelt, resulting in the latter hugging the hops closely. I was impressed with how it handled heavy loads as I found the AG system really spread the load over the back and hips. In my review of the original Atmos AG 65 I said it gave 'a very comfortable carry, good stability and excellent ventilation'. I liked the packbag too, with its two compartments and nine pockets.
Osprey has revised the Atmos AG 65 for this year and I've been trying the new version. The back system is the same so I haven't noticed any difference in the comfort. The backpanel mesh has been improved to prevent it stretching with use, not something I've had a problem with but I've only used the original for around two weeks. Pull tabs have been added to the torso adjustment straps, making this one-time only adjustment easier to do. Osprey says there are 'fit improvements for better support of heavier loads'. I haven't noticed any difference in the fit though and both versions of the pack have handled winter loads weighing over 20kg without difficulty.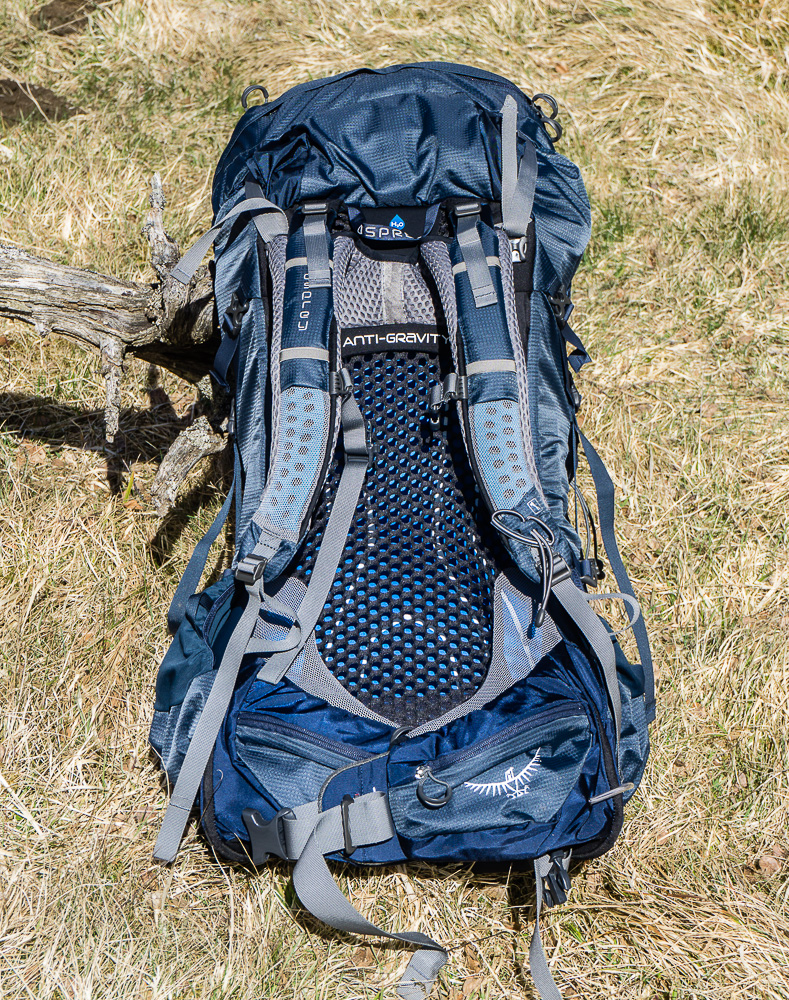 Other changes are to the lid and pockets and whilst not significant they are improvements. The first changes are to the two lower open-topped stretch mesh side pockets. These now have solid nylon lower sections to protect the mesh. Checking the original pack there is a hole in one of these pockets, but it's above the area now protected. I guess this change is worthwhile but wet items placed in these pockets won't drain now. A definitely worthwhile change is to the lower adjustment strap which has been moved slightly so it doesn't run across the mesh pocket, which makes both pocket and strap easier to use. A final change is to the detachable lid which now has clip buckles rather than threaded ones at the back, making it much easier to remove.
The changes then aren't major ones. They put the weight up by 50 grams, which is insignificant in a pack this heavy (2.3kg). The price is also up, by £10. As I said two years ago this is an excellent pack for heavy loads.
£190