An unusual retro-look rucksack
Millican is a small company based in the Lake District who make 'practical and ethical products that last a lifetime'. The name comes from Millican Dalton, the self-proclaimed 'Professor of Adventure', who lived in caves and camps in the Lake District.
The Millican range consists of rucksacks in different sizes and a wide variety of bags and pouches. I've been trying the largest rucksack, the Fraser 32L, which has an old-fashioned look but plenty of modern features.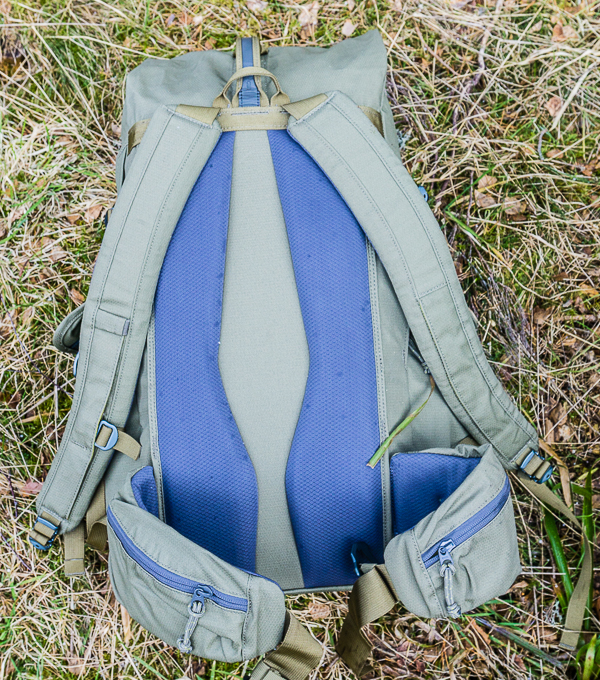 The Fraser is made from a tough-feeling fabric Millican calls Bionic Canvas. This consists of fibres that have a 5% high tenacity polyester core, a 57% recycled polyester sheath, and a 38% cotton outer wrap, all impregnated with paraffin wax. The lining is recycled polyester. The buckles are aluminium hooks that clip onto webbing loops. All the trim is leather. The Fraser is made from the minimum number of panels to reduce the number of seams and maximise strength. There's a flexible framesheet to give some stiffness to the back plus two full-length mesh-covered foam backpads for comfort. The curved hipbelt is padded too and can be removed if not needed.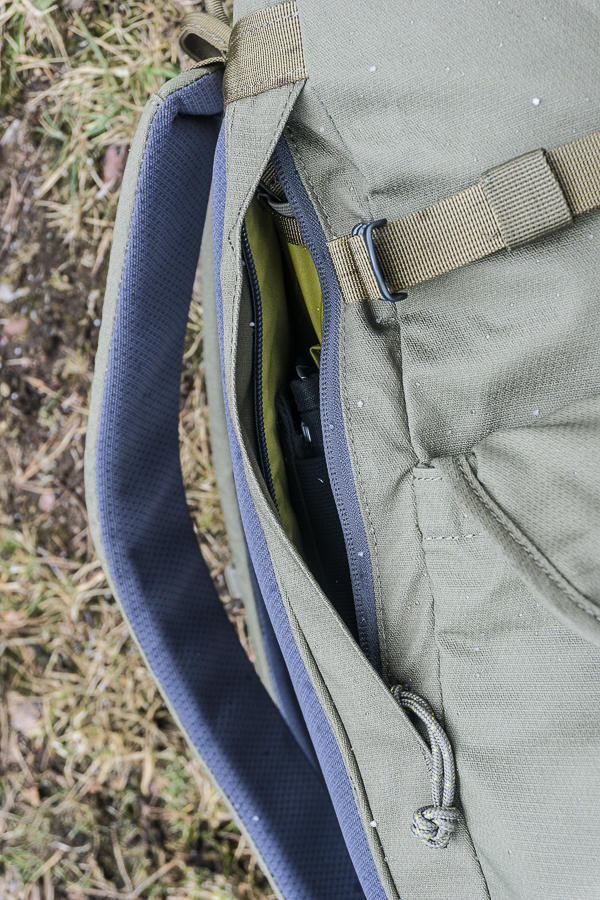 The Fraser has a drawcord closure at the top with a single buckle flap over it. There's no pocket on this, it's just a cover. For valuables and small items there's a small zipped pocket at the top of one side that lies between the pack and the framesheet. This has a small compartment, pen slots, and a key clip inside. There are two big bellows side pockets with buckled flaps. One of these has a zipped inner compartment plus two open-topped ones. There are storage slots behind the pockets that could be useful for long items like trekking poles. I've used them for a map and a flask. The hipbelt has zipped pockets and there's another one inside the main pack, on the front of the hydration sleeve. Side compression straps can be used for poles or ice axes.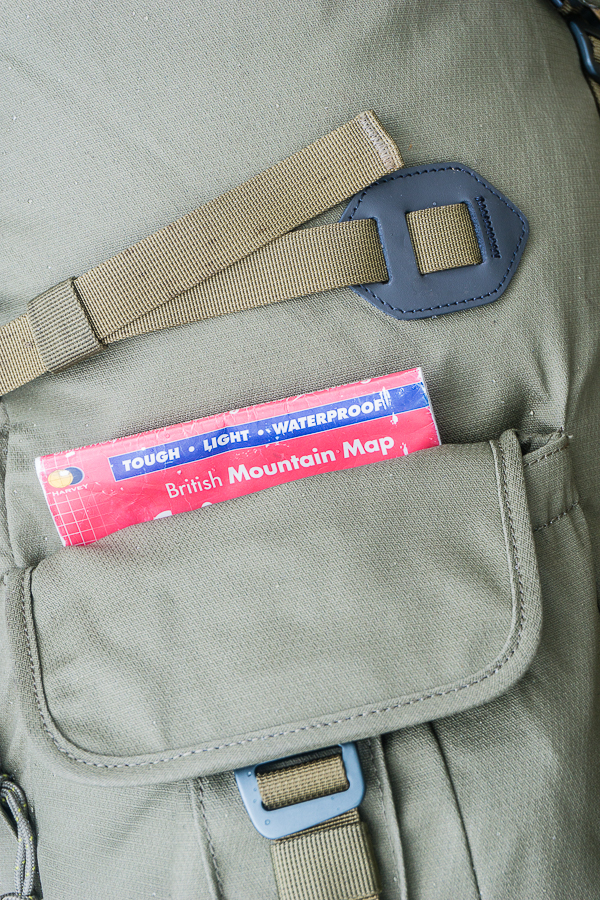 The Fraser 32L isn't as basic as it looks at first glance then. It's actually a well-specified pack. It performs well too, being comfortable, supportive and stable. The fabric is waterproof and can be reproofed if necessary. The seams aren't sealed so the pack won't keep out heavy or prolonged rain but so far it's easily shed wet snow and rain showers. Once I was used to the configuration I liked the pockets and didn't miss ones on the lid or the front. There's only one back size – 48cms. This fits me fine. So far I've used The Fraser 32L as a winter daypack. Come warmer weather and I think it'll just be big enough for overnight trips with light loads.
The Fraser 32L is an unusual pack from an unusual company. I've grown to like it. At 1.35 kg for a 32 litre pack it's not that light and the price is high. However it feels as though it should last really well and the retro look is certainly different.