New walker's socks in different weights
Sock specialist HJ Hall has launched a new range of walking socks for 2019 called ProTrek. For the last few months I've been trying a couple of pairs, the Adventure Hike and the Mountain Climb. Both are made with wooltech, a mix of nylon, polypropylene and wool that HJ Hall say is 'ultra-durable' and 'provides the ultimate in moisture-wicking and breathability'.
The Adventure Hike, the socks I've worn most, are made from 37% polyamide, 32% polypropylene, 30% wool and 1% elastane. They have high density cushioning around the toes and under the ball of the foot and around the heel. There's a thinner stretchy section between the ball and the heel. Thinner upper and leg sections are described as ventilation mesh zones. The socks are treated to inhibit bacteria growth and reduce odours.
The socks are soft and comfortable. When wet they dry quicker than socks with more wool content, as you'd expect. They do wick moisture and breathe well though I can't say there's any noticeable difference with other top-quality socks. As to durability, it's too soon to tell yet. With a high synthetic content, I do expect them to last well. The anti-odour treatment has so far worked well.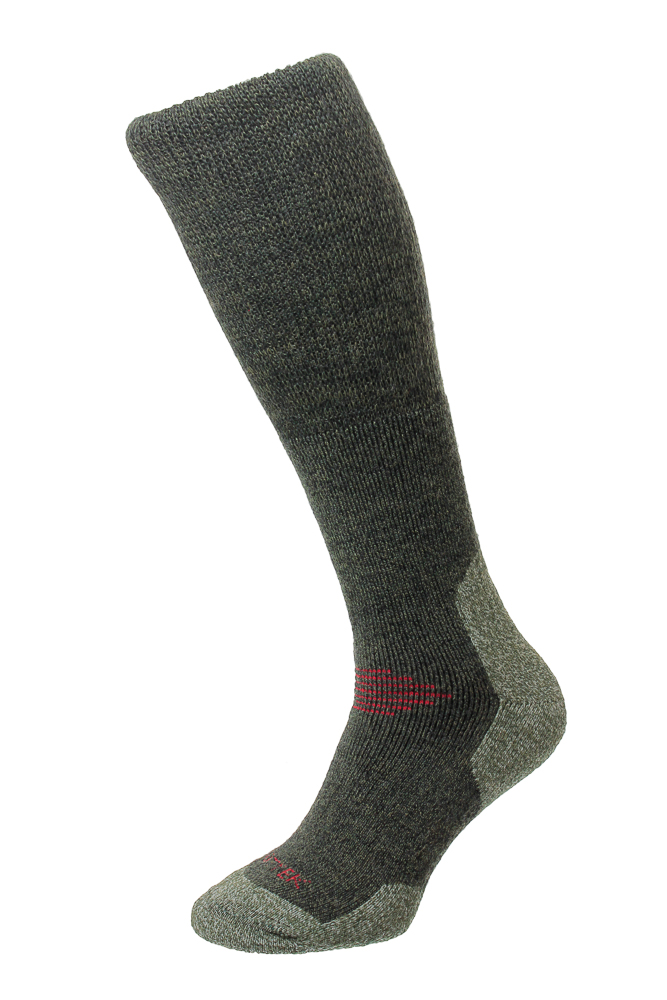 The Mountain Climb socks are heavyweight and very warm, without the ventilation zones of the Adventure Hike, which is why I haven't worn them much. It hasn't been a cold winter. They have a slightly higher wool and polypropylene content, being 39% polypropylene, 38% wool, 22% polyamide and 1% elastane. When I have worn them, they've been comfortable.
I also have a pair of Light Hike socks, designed for warm weather, made from 45% cotton, 29% polyamide, 25% Coolmax polyester and 1% elastane. I'll be trying these soon.
These socks aren't expensive for good quality ones. I think the Adventure Hikes are the most useful and suitable for year-round use except in the hottest and coldest weather.
Mountain Climb             £14.50
Adventure Hike              £12.50
Light Hike                        £10.50