With lockdown restrictions set to ease across the UK, here's how some of The Great Outdoors team are planning to break their mountain fast. 
The outdoors is opening up again. Travelling to go hillwalking, wild camping and multi-day backpacking trips are once again on the menu in many parts of the UK – with others soon to follow suit.
With the outdoors opening up again, many of us are keen to make up for lost time. We asked TGO contributors to share their plans for when lockdown lifts in their UK nation.
Here's a quick reminder of the lockdown reopening schedule. On April 12, overnight stays away from home were permitted in England and Wales – meaning wild camping, multi-day backpacking trips and stays in self-contained accommodation are back on the menu.
Restrictions on the distance you can travel for exercise and outdoor recreation have also been lifted in England and Wales, and it is now permitted to meet with up to six people outdoors.  
In Scotland, from April 16 you will be able to travel anywhere within mainland Scotland for outdoor recreation, and meet with up to six people. Stays away from home will be permitted once holiday accommodation reopens on April 26. 
Chris Townsend
Equipment editor, Cairngorms
Looking forward to: Backpacking in the North West Highlands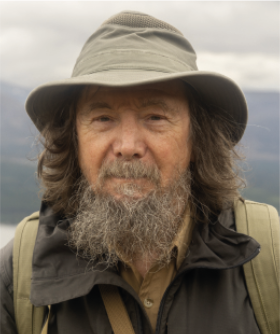 Before lockdown a year ago I was planning on a two-week backpacking trip in May in the North West Highlands, working my way north from Strathcarron to Dundonnell over as many summits as possible. It was disappointing to have to cancel this trip and I am very pleased to be reviving it for this May. I really hope I don't have to cancel again! I don't have a detailed plan or a set route. I'll see what the weather does. My main aim is to have a long backpacking trip before the midges arrive. One thing I've missed most during lockdown has been multi-day walks and wild camps. I'm really looking forward to the freedom of camping in the mountains and moving on every day, choosing when and where I go.
James Forrest
Contributor, Cumbria
Looking forward to: Pembrokeshire Coast Path and fast-hiking the Three Peaks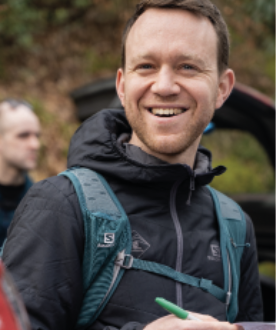 I live in north-west Cumbria, so I've been lucky enough to have access to my local fells throughout lockdown. But, for the most part, I've been limited to climbing the same local hills time and time again (I must've been up Watch Hill at least 30 times), and it still feels like I've had a hiatus from no-holds-barred hillwalking. I can't wait to get back out there and taste the freedom of the high peaks again.
However, I feel strangely conflicted about the easing of lockdown. It's a combination of child-like excitement and anticipation mixed with a dose of apprehension. After a whole year of being at home and getting used to a more limited scope of adventure, the thought of travelling across the UK and sharing the hills with hordes of hikers seems somewhat overwhelming. I've never felt like this before.
But I'm sure I'll conquer the 'big comeback' nerves pretty quickly. I have two main adventure plans for 2021. I want to walk the 186-mile Pembrokeshire Coast Path, with some wild camping along the way. After a few years of hardcore peak-bagging expeditions, I really fancy taking on some long-distance trails for a change. If my Wales trek goes well, my bigger 2021 adventure project will (hopefully) be fast-hiking the National Three Peaks – bagging Ben Nevis, Scafell Pike and Snowdon and walking 450 miles between them. I'll be doing it in partnership with my sponsors inov-8 and it should be epic (and exhausting). Eek.
Hazel Strachan
Contributor, West Lothian
Looking forward to: Packrafting amid forested islands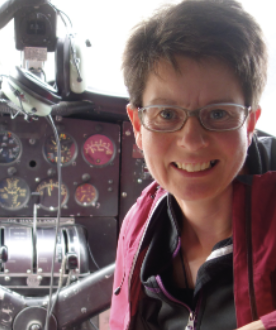 If you link up as many water features between Poolewe and the high tide limit of the Cromarty Firth at Conon Bridge, it's a winding 70 miles to cross NW Scotland. Over seven days I'm going to be walking, paddling [using a packraft], climbing hills and camping along this route as my first trip away by myself. I'm no stranger to this area. I spent a couple of days just before lockdown in March 2020, packrafting and portaging my gear on a section of this route riding high on rivers swollen by snowmelt. It was an exhilarating trip and one which has fuelled my imagination. A year later and I'm looking for solitude and I think I'll find it here.
I'm excited at the prospect of being back on big open water where the remnants of the Caledonian pine forest grow on rocky islands. Just to be there and to admire their wind-blown forms will be humbling. There are shallow shingly rivers to navigate and, near the end, slow, deep, black-coloured rivers will carry me to the coast. If the weather is reasonable, I'll climb some of the stunning Torridon hills from a base camp along the way. I'm not sticking to a schedule. I do, however, have reservations about my post-lockdown fitness. Another problem could be if the wind comes from the east, as I could possibly have an enormous challenge paddling into the wind. There's no point in worrying about the future, though – just go with the flow.
Carey Davies
Editor, Leeds
Looking forward to: sociable adventures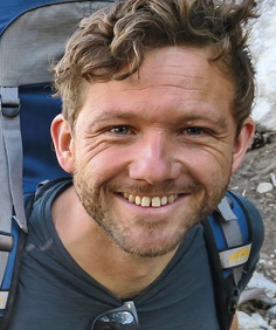 I've done a lot of mountain-related daydreaming in lockdown, some of which has coalesced into some exciting ideas, mainly in the Lakes and Scotland – here's hoping for some good weather windows to put them into action. But to be honest, I don't find myself straining at the leash to get out there as much as I might have expected – at least, not on my own.
After such a long period of social dislocation and isolation, the thing I'm most looking forward to when lockdown lifts is reconnecting with others. And what better way is there to do that than sharing experiences in the outdoors?
So whatever I manage to do this summer, and beyond, I hope I'm in good company.
Chiara Bullen
Editorial assistant, Glasgow
Looking forward to: hiking in the Cairngorms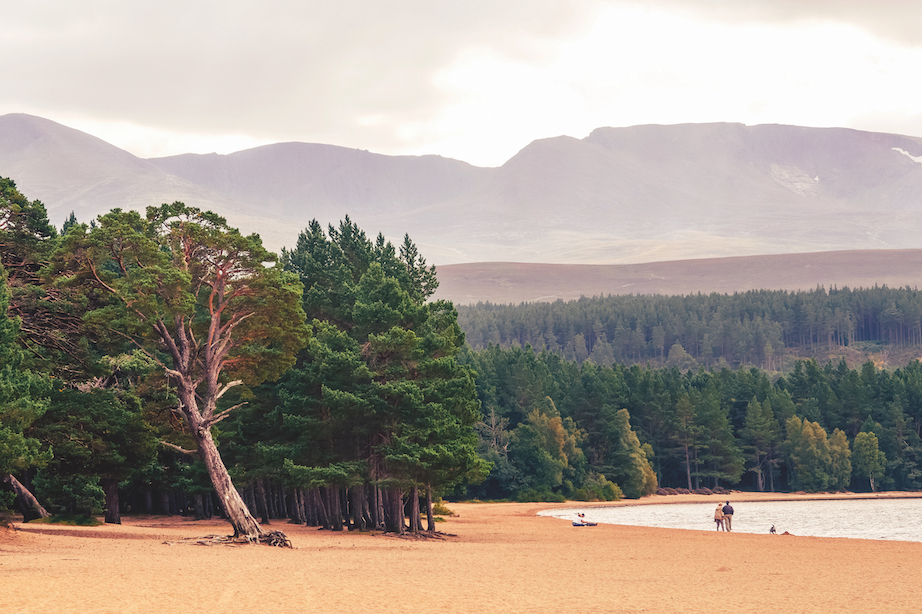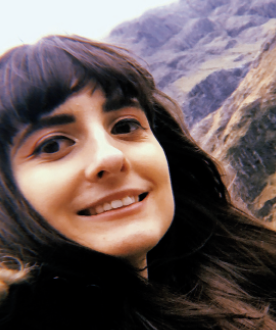 I don't have anything detailed quite set in stone yet (it feels like tempting fate a bit at this stage!) but I know I'll be heading up to the Cairngorms as soon as I can. Missing out on winter walking there was a sore one, but I love the atmosphere of the Cairngorms in the summer, especially when tackling Ben Macdui. A leisurely stroll around Loch Morlich is one of my favourite ways to spend a summer day too!
Helen Iles
Contributor, North Wales
Looking forward to: natural spectacles in the Carneddau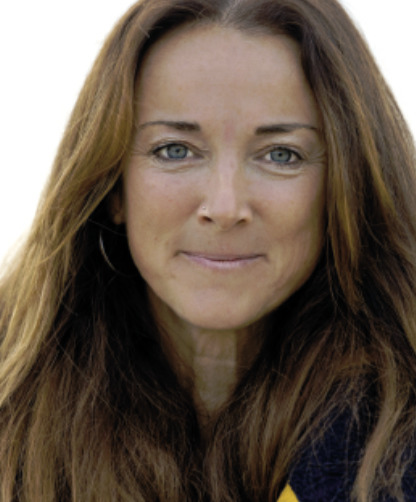 In Wales the 'stay local' lockdown was lifted on March 27th. For the first time since December, we are now able to travel responsibly within Wales.
My hit list of mountains to visit starts with the Carneddau, I haven't been up them in nearly a year and they are calling! I'm planning to make a round trip taking in Carnedd Llewelyn, Carnedd Dafydd and Pen yr Ole Wen. A few years ago, I was lucky enough to catch them swathed in an inversion, the summits circled with broken spectres and fog bows. it would be amazing to capture them like this again – but in honesty, I'm just 'gwenu o glust i glust' (smiling from ear to ear) to be able to wander around the hills again.
Alex Roddie
Contributor, Lincolnshire
Looking forward to: Scottish Highlands and the Italian Alps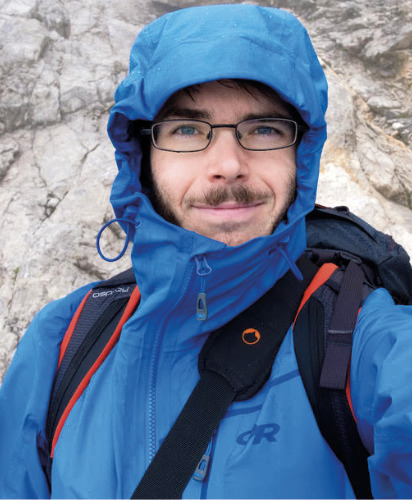 This lockdown has felt like a long one, because I've completely missed what has looked like an excellent Scottish winter season. Much will depend on how quickly things return to normal, but I'm itching to return to the Scottish Highlands for some hillwalking and backpacking, and I have an appointment to keep with the winner of a John Muir Trust fundraiser I recently conducted. Myself and Chris Townsend will be joining the lucky winner on a hill day at one of the JMT properties: maybe Glen Nevis, maybe Knoydart, or perhaps Assynt. Can't wait!
When international travel is once again possible, I would love to hike Italy's Grande Traversata delle Alpi.