Walk the Wild with the John Muir Trust: Quinag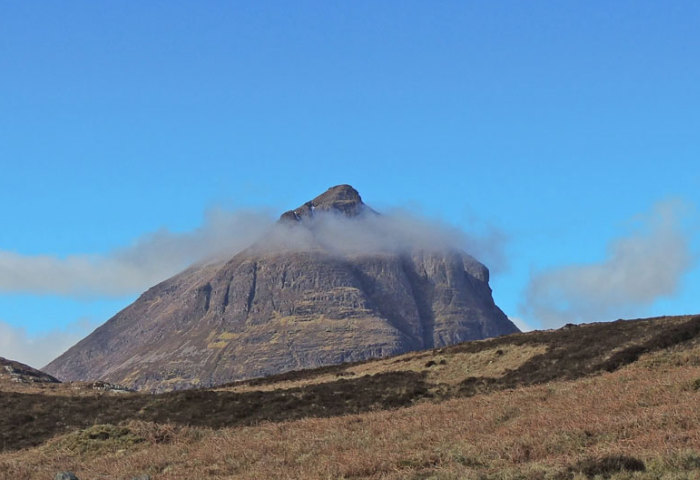 Quinag covers 3,699 hectares of the Assynt–Coigach National Scenic Area in Sutherland. The JMT maintain the mountain path to the summits, and also work to restore deer populations to levels that the land can sustain.
Quinag is an anglicisation of its Gaelic name, A' Chuinneag (meaning the milk pail). It's not a single mountain but a dramatic range of peaks. Sàil Gharbh is the rough heel, Sàil Ghorm the blue heel, and Spidean Coinich is the mossy peak. These are three of Scotland's most northern Corbetts (hills over 2,500ft).
The Trust maintains the mountain path up Quinag. This enables access to the summits and their stunning views over the peaks and lochans of Sutherland, and beyond. Their skilled path team helps prevent landscape damage and erosion without being intrusive.
Many habitats on Quinag, particularly native woodland, have declined and disappeared. This is due to centuries of heather burning, overgrazing by sheep and a rise in deer numbers to unsustainable levels. The Trust monitors habitats to see how the vegetation is responding to grazing impacts.
They want to restore deer populations to levels that the land can sustain. This is particularly important for saving the ancient Ardvar Woodlands on the north side of Quinag. Deer are an essential part of the ecosystem but their high numbers are preventing young trees from growing here.
The Ardvar Woodlands are the most northern remnant of native oak woodland in the British Isles. They are designated a Special Area of Conservation (SAC), the highest level of protection under European law. Watch the film Managing deer for nature to find out more about this issue.
How you can help
Becoming a member of the John Muir Trust is a great way to help take care of the wild places you love now and in the future. TGO readers can get a 25% discount when joining online by using the promotional code: TGOWILD. Find out more and sign up to help the UK's leading conservation charity dedicated to the experience, protection & repair of wild places at: www.johnmuirtrust.org/join
Header image courtesy of the John Muir Trust
Walk here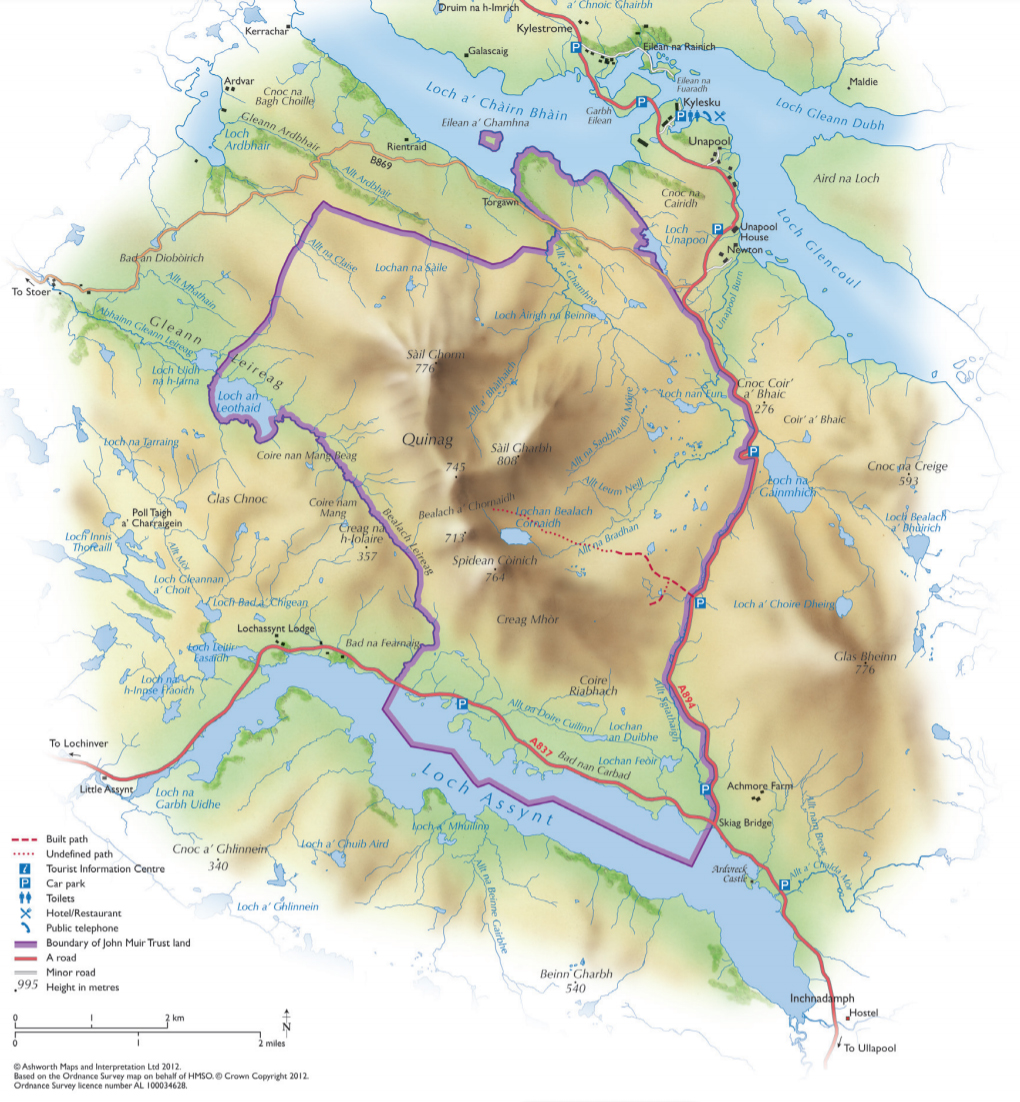 "I'd recommend Quinag to anyone looking to climb their first mountain," says Dave McBain, hillwalker and local accommodation provider. "It's an easy walk in, with at least one peak just a steady trek, so you can be up and down in three hours or so. Choose one peak, or make a whole day of it and climb the full set, with its mix of drops, bowls and ridges. You can't ask for much more from a mountain.
"There's also a cracking loch at the bottom if you fancy a swim after your climb. And if you follow the burn out rather than the path there are a couple of glorious waterfalls to enjoy.
"If you're a wanderer, there are fascinating erratics all around the north-east side, including a rock the size of a large shed dumped on top of three stones with a stream running under it. And it's a great place to see ptarmigan, grouse, deer, eagles and buzzards."