If things go wrong in the mountains, are you fully prepared? Here's the info you hope never to use, but need to know…
Mountain emergencies rarely happen and the vast majority of visits to the mountains are safe, successful and fun. But on rare occasions things, well, don't quite go to plan. 
We all hope the worst won't happen – but if it does, what equipment or apps will come un useful? How do you call for Mountain Rescue, and what do you need to tell them? If your phone hasn't got signal, how do you attract attention? How do you stay warm and sheltered if you need to wait for help?
Thankfully, a range of equipment, techniques and procedures have been developed for dealing with mountain emergencies and attracting help, and knowing what they are can literally prove life-saving.
Kit: what do you need in your pack for mountain emergencies?
Your kit choices also play an important part in being prepared. Let's look at a few key pieces of gear that come into play in an emergency scenario. Factors like the experience level of your group and the seriousness or remoteness of your walk will dictate which of these you take with you – but all have useful applications.
First aid kit
When dealing with an injured hill walker, help may not be close at hand. Taking a first aid kit is a good idea. Don't go too complicated, though; you just need enough to safely deal with common minor injuries such as cuts, sprains and blisters. First aid training can also give you the basics to support a more serious casualty until help arrives (see the point below).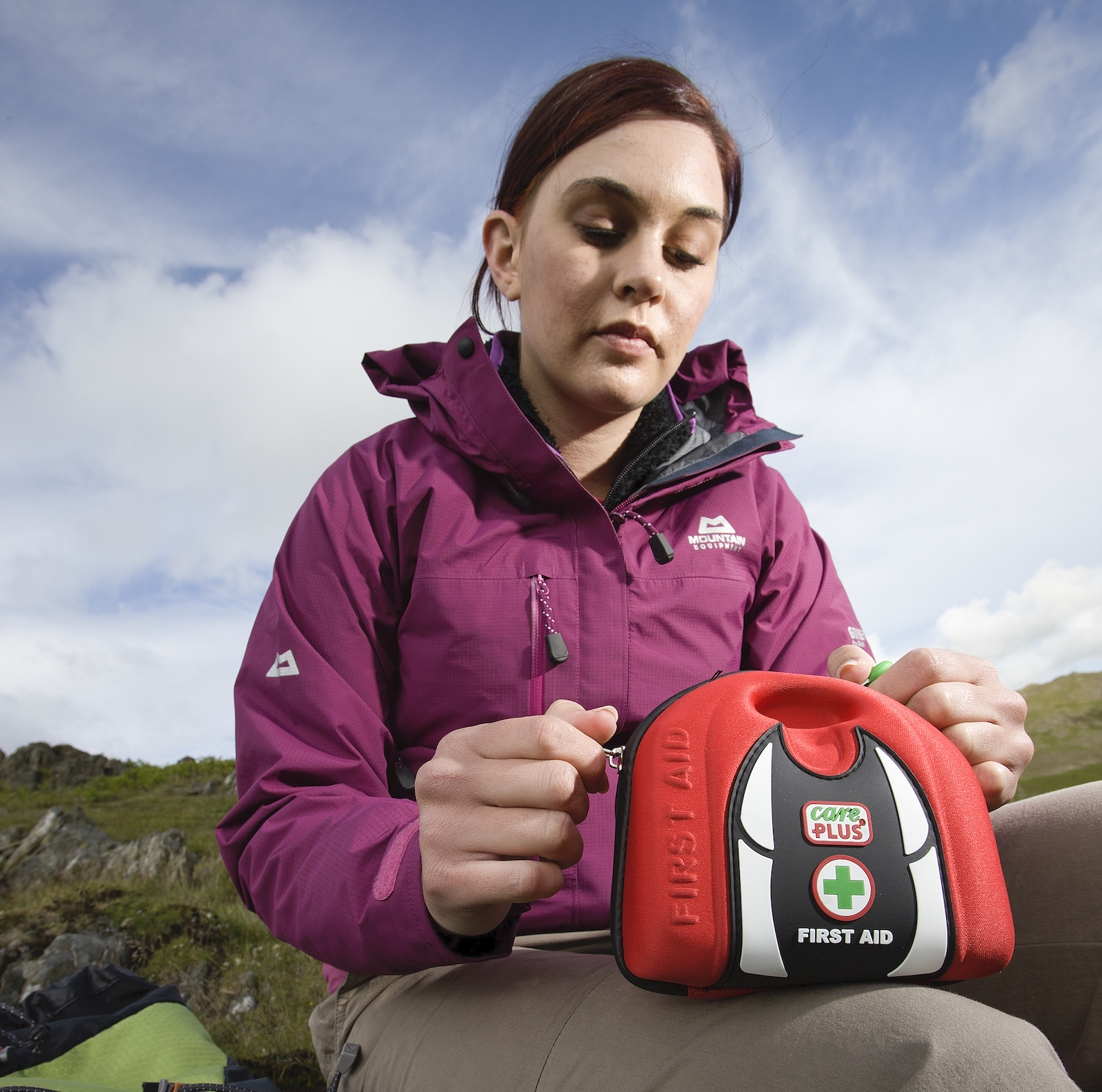 Group shelter
These simple lightweight shelters are often carried routinely by walkers to provide a way of escaping the elements when stopping, but they can also be invaluable in an emergency scenario to keep an injured casualty out of cold, rain or wind.
Bivi or survival bag
Purpose-made survival bags (e.g. a Blizzard Bag) can both be placed around an injured casualty to keep them warm, and can be used in conjunction with a group shelter.
Whistle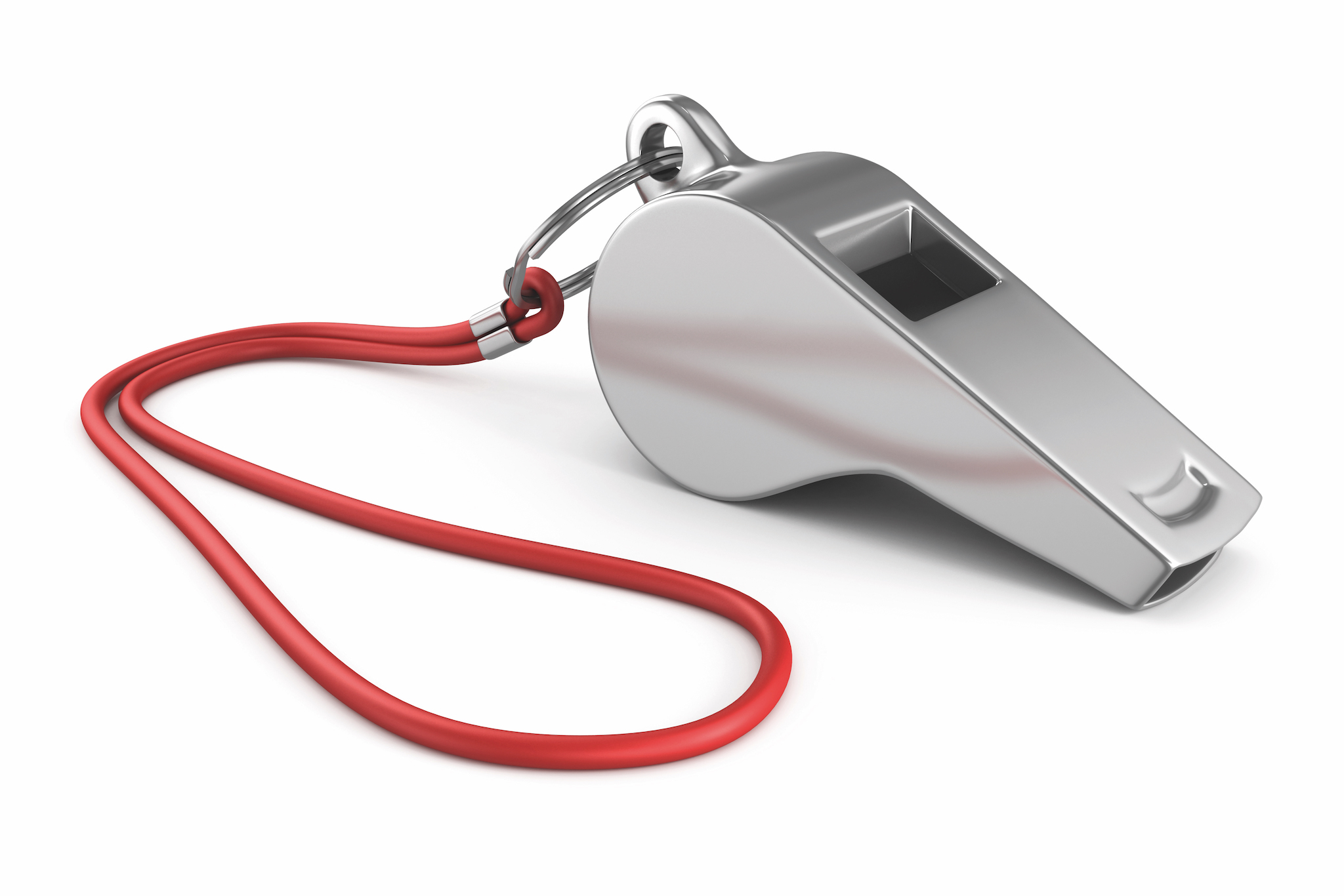 A whistle is a great way to attract attention – the international distress signal is six blasts in quick succession, repeated after a one-minute interval. Flashing your torch in a similar manner will also be recognised as a distress signal.
Mobile phone
Used in the right way, a mobile is an essential safety tool, enabling you to call the emergency services and make use of emergency apps (see below) – but they should never be seen as a 'get out of jail free' card. Signal often isn't available in the mountains, and batteries fail.
Map and compass
Lastly, these aren't emergency gear per se, but they should always be considered an essential part of navigating safely – and knowing where you are will be invaluable if you need to call for help for an injured walker.
Headtorch (and spares!)
Walkers getting caught out – or benighted – when dark descends and being unable to find their way off the mountain are a common cause of mountain rescue callouts. Always having a headtorch in your pack is a good strategy to avoid this scenario. Carrying a spare torch, plus batteries, are also a good bet. A headtorch can also be used as a way of signalling for help (see below).
Emergency beacon
An emergency beacon is a small, hand-held device which can send out an SOS signal in the event of an accident, giving rescue services an exact location. Because they operate using satellite technology, they will work where there is no mobile reception. They are particular useful for lone travellers in remote places. Companies offering them include Garmin, McMurdo and SPOT.
Apps: which ones can help?
For most mountain emergencies in the hills and mountains, apps that enable you to quickly work out your location and relay that to the emergency services are the most relevant.
The OS Locate app converts GPS location readings from your mobile phone into a grid reference, the most accurate way of pinpointing your location, which you can then relay to mountain rescuers.
Mountain emergencies SMS: register for it  
 If you have poor phone signal at an emergency site – enough to get some reception, but not enough to make a voice call – you can send a text message to summon help instead. But you must text 'register' to 999 in order to use this service. Complete this one-off registration when you're not in the hills so it's ready for when you are!
First aid training: why it's important
Mountain rescue teams are adept at getting help to a casualty quickly, but in remote locations there could still be a significant amount of time before the first responders arrive. Having some first aid training to call on during this time during a mountain emergency could be vital.
Look for a specific outdoor-focused course. Even a single day of training can give you basic skills in things like clearing airways, emergency resuscitation, treating bleeding, and averting and dealing with hypothermia, which could potentially be lifesaving.
Your plans: let others know them
It's always vital to leave as detailed information as you can on your intended route and plans with a trusted person, especially if you are heading out alone. Give them a specific time after which they should contact help if they don't hear from you.
Emergency procedures: know what you need to do
Mountain emergencies can come in many shapes and forms, and how you act will vary depending on the situation – there is no 'golden rule'. However, there are some well-established principles you can follow.
Stay calm and assess the situation. If you're in a group and the casualty is someone else, think about what should be done to safeguard everyone. Take steps to keep the casualty warm and insulated as much as possible without disturbing their position. Determine your exact position, and consider if there are options for walking down, sending for help, or finding shelter. If you are not sure whether it is an emergency, investigate a little yourself before summoning outside help.
Call for help. If you are confident that its a mountain emergency and help is needed, dial 999 (112 also works in the UK, EU and many other countries across the globe) and ask for police, then mountain rescue.
When connected, provide key information. This is: 
The location of the incident.
The number and names of people in the party.
Any injuries and the names of casualties.
Rescuers will also probably want to know things like the number of the phone you are using and any other phones in the group; the nature and time of the incident; the equipment at the accident site; any distinguishing feature, marker or colour at the accident site.
Seek help via other means if phone signal is unavailable. If there is no coverage at your location, you can consider walking uphill to find a better signal. If you still can't get any, one or more members of your party, with full information about the accident, should be sent to find the nearest telephone. At least one person should stay with the casualty.
Prepare for help to arrive. A helicopter may arrive before the mountain rescue team. Extinguish all flames and secure all equipment.
Signals: the ones you need to know
The internationally recognised distress signal is six blasts on a whistle, repeated every minute. If you are injured, alone and without phone signal, this could be your only way of alerting other parties. This can also be used to signal your location to mountain rescuers who are on the way.
At night, the same pattern with flashes of light from a torch can also be used; try and direct the torch towards roads, paths, buildings or other places where it is most likely to be seen (in practice, a headtorch on a continuous flashing setting can also be used to alert others.)
To communicate with a helicopter in sight, raise both arms (forming the letter Y) to indicate "Yes" or "I need help".