Down or synthetic? Roomy or snug? And what does a 'comfort limit' really mean? Chris Townsend explains how to choose a sleeping bag that will see you through three seasons.
Finding a three-season sleeping bag that will serve you well all the way from early spring through to late autumn can be surprisingly difficult, especially as some sleeping bag alternatives offer effective and cheap solutions for summer wild camps.
If you already know what you need, you can skip straight to the reviews of the best three-season sleeping bags (2023) and the best budget sleeping bags (2022).
But if you want to get a better idea of which bag will suit you best – and why – this guide on how to choose a sleeping bag will help you find your perfect fit for every adventure. This article is aimed at three-season bags, but the knowledge will help you to understand sleeping bag technology and make informed decisions on purchases for any season.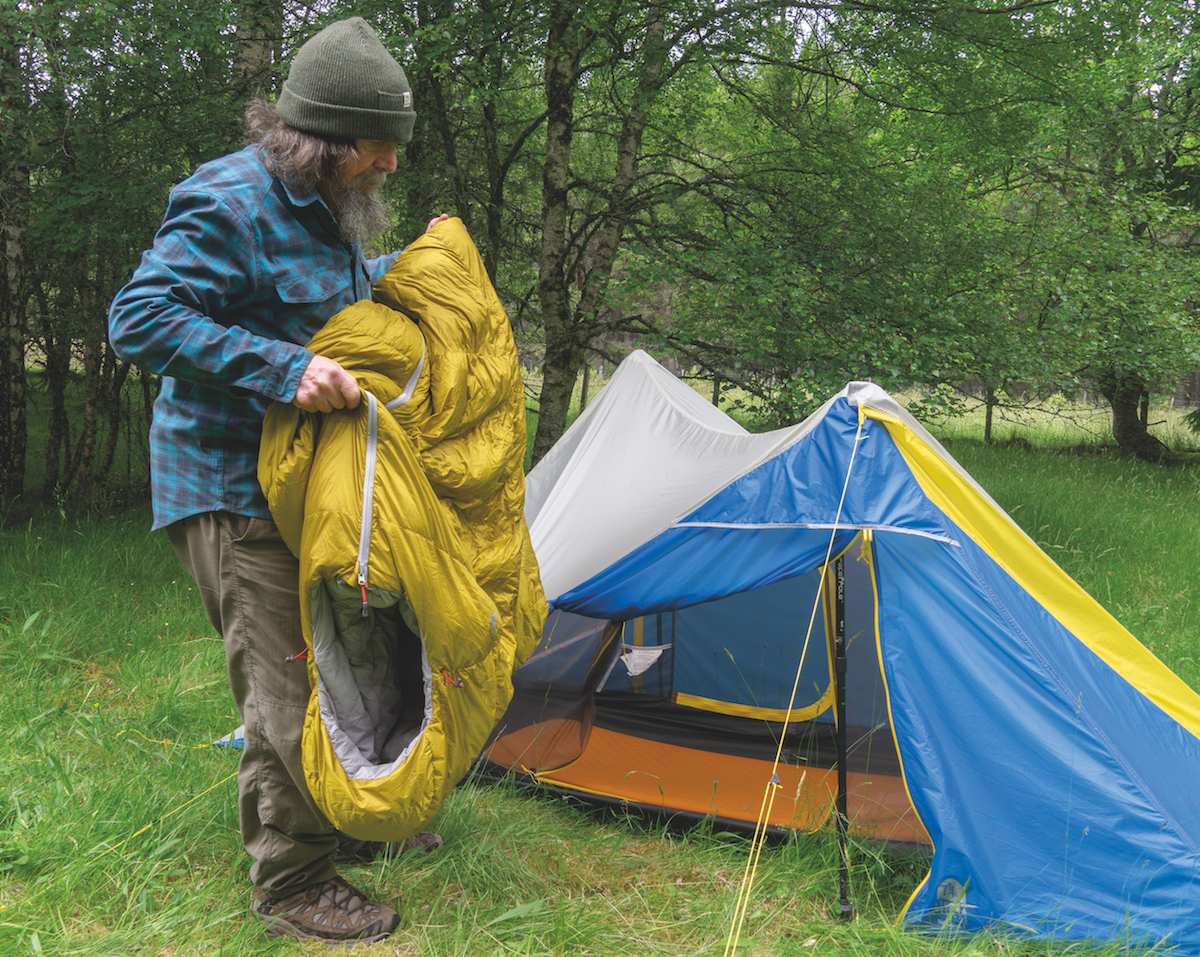 How to choose a sleeping bag by temperature rating
The EN 13537 rating provides a means of comparing sleeping bags for warmth. Most companies use it or an equivalent test. It should only be used as a guide, however. It doesn't mean you will be warm at the lowest temperature.
EN 13537 gives four ratings for a sleeping bag:
Upper Comfort Limit: the highest temperature at which a "standard man" weighing 70kg should feel comfortable.
Comfort: the lower limit at which a "standard woman" weighing 60kg in a relaxed posture such as lying on the back should be comfortable.
Lower Comfort Limit: the lower limit at which a "standard man" weighing 70kg in a rolled-up body position should be comfortable.
Extreme temperature: temperature where a "standard woman" will feel very cold and there is a risk of frostbite or hypothermia.
The ratings are calculated with a mannequin with 15 heating zones and temperature zones. The mannequin is dressed in a thermal long-sleeved top and leggings plus long socks and placed in the sleeping bag on a mattress.
The key ratings are the Comfort and Lower Comfort ratings as these give an idea of the lowest range of temperatures for comfort in a bag. Most people are likely to feel too cold for comfort long before the extreme temperature is reached. I'd take this to mean that the bag is unsuitable for the listed temperature.
Indeed, I think the Extreme temperature rating is potentially so misleading that it should be scrapped.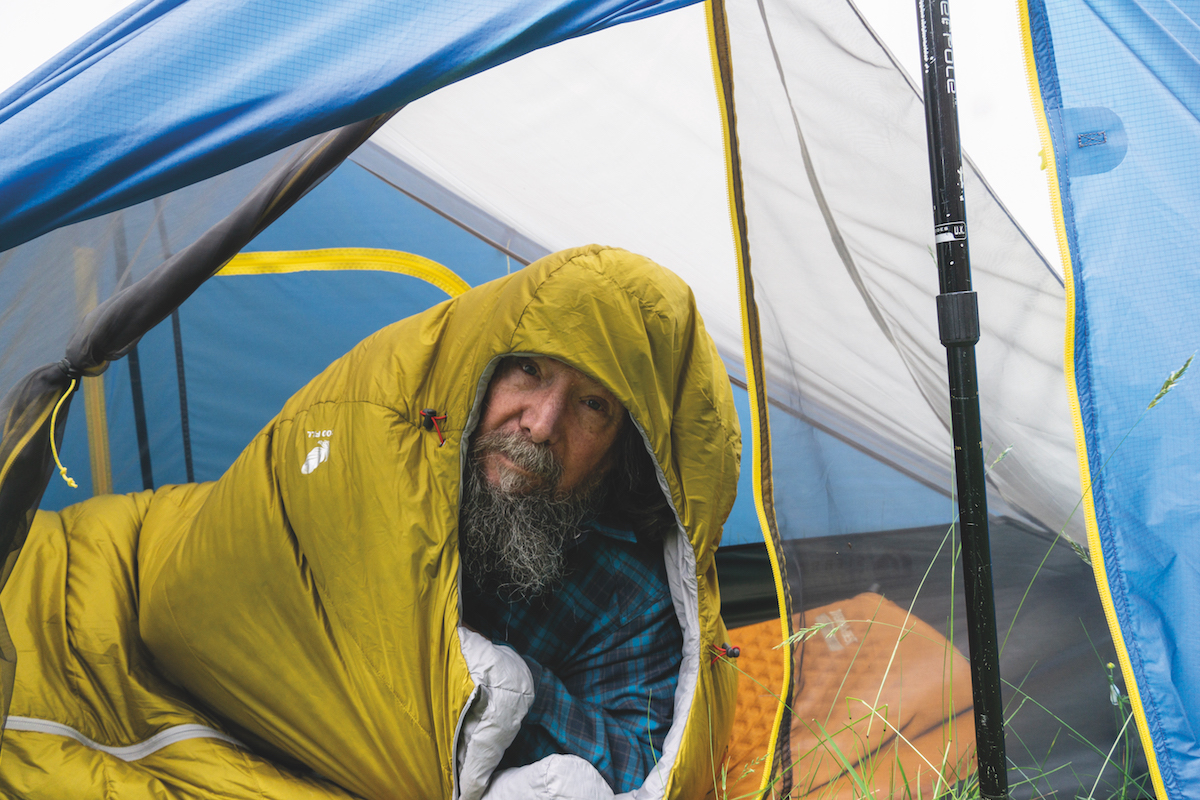 How to choose a sleeping bag by fill – synthetic or down?
Synthetic
Advantages
Lower cost
Retain some warmth when wet
Reasonably quick drying
Disadvantages
Heavier than down for the warmth
Bulkier to pack
Shorter life
Only comfortable over a narrow temperature range
Down
 Advantages
Lightweight
Low bulk
Long life
Comfortable over a wide temperature range
Biodegradable
Disadvantages
Initial expense
Slower drying
Harder to clean
What about water-resistant down?
Some down is now hydrophobic, which means it doesn't absorb as much moisture and it dries quicker than standard down. It doesn't mean it's waterproof. Whilst hydrophobic down may give some reassurance against dampness I don't think it's significant in sleeping bags and I wouldn't choose one sleeping bag over another because of it. I've used standard down bags for months at a time in places like the Scottish Highlands and never had a problem.
Is it ethical to buy a down sleeping bag?
The down used in sleeping bags comes from geese and ducks bred for food. Until a decade ago there was little concern about the conditions in which these birds were kept or how they were treated. However, investigations by environmental and animal rights organisations showed that some were force-fed for foie gras while others were live-plucked, and many were kept in poor conditions. This resulted in many companies setting standards for down supply. Here I've given the information currently provided by companies. Many use the Responsible Down Standard (RDS).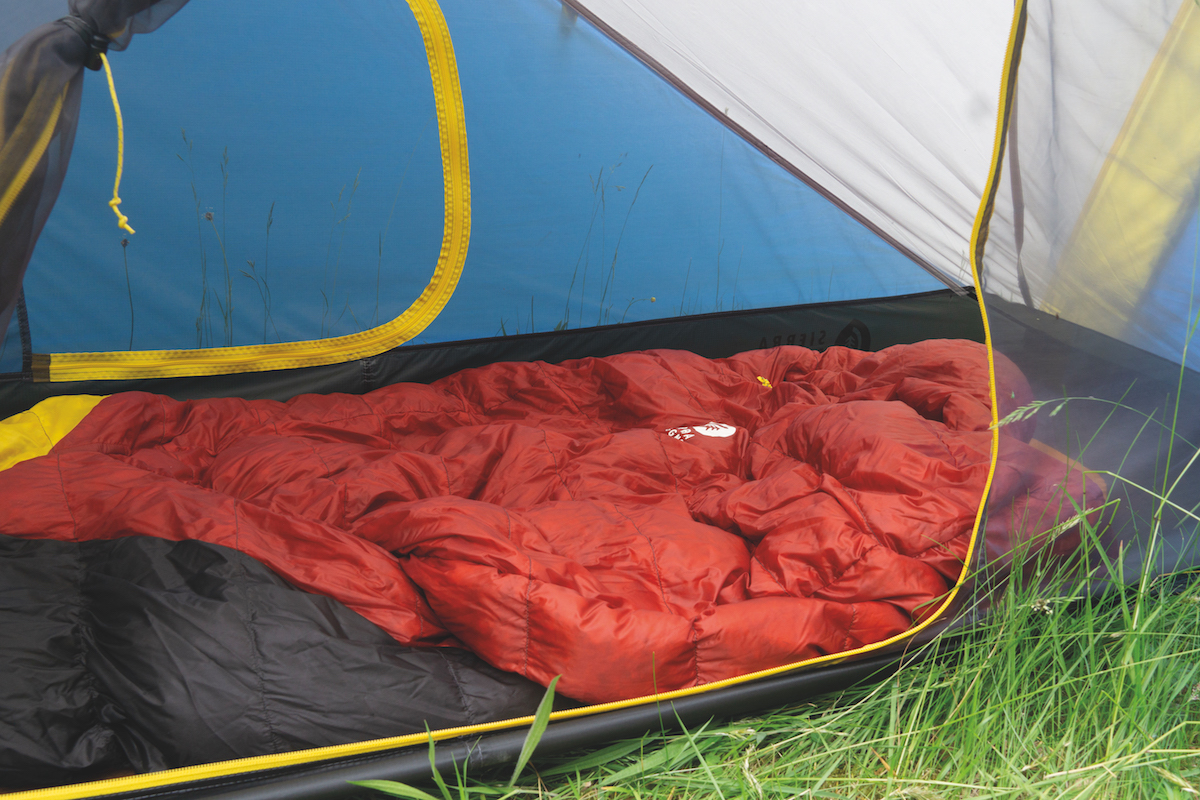 How to choose a sleeping bag: the non-negotiables
Ventilation: For comfort over a wide range of temperatures a sleeping bag needs ventilation options. At the very least this should mean a long zip so the bag can be opened up and used as a quilt. Ideally this should be a two-way zip so the foot end can be opened for ventilation and if necessary, your hot feet stuck out. More sophisticated are bags with zipped panels that can be opened for more room, which as well as comfort means less warmth, or zips both sides so the top can be opened up. One unusual bag has no zips at all but a fold-over section at the top and a slot for your feet.
Warmth: For cold nights bags need to have a hood that can be closed round the head, insulated baffles behind zips, a shaped foot, and a construction without sewn-through seams.
Fill: The choice is between down and synthetic. Both come in different types. With down the higher the fill power the higher the quality and the greater the warmth for the weight. Fill power is the measure of the volume a given amount of down will fill.
Construction: To ensure there are no cold spots at the seams three-season down bags have short walls (known as baffles) that separate the lining from the outer. Synthetic bags may have overlapping layers of fill or single layers without stitching. Some bags also have more fill on the top than the bottom. This is fine as long as you turn over in the bag rather than with it as the latter moves the thinner section to the top and reduces the warmth of the bag.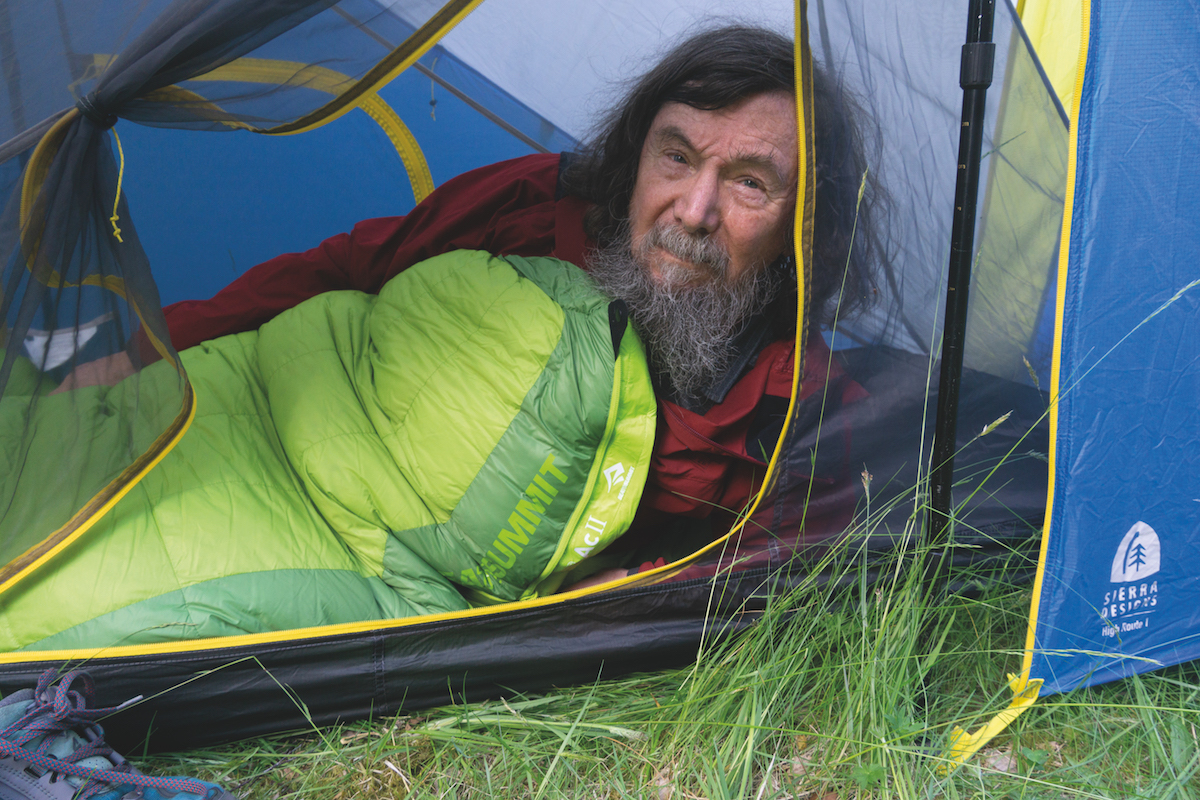 What other features should I look for?
Length: Some bags come in more than one length. A bag should be roomy enough that your feet aren't pushing against the end but there shouldn't be a large gap as this will just hold cold air. Some, however, do like a long bag so they can store clothing in the foot.
Width: Narrow bags are the most efficient as they cut out cold spots. Many people find them too restrictive, however. Some bags come with panels that can be unzipped to create more room – these also make a bag cooler.
Hood: A good hood should fit snugly around the face and have a drawcord that is easy to adjust when it's dark. This is handy when you're half asleep.
Draft collar: An adjustable draft collar or neck baffle in the mouth of the bag can be used to cut out drafts when you don't want to close the hood, as in The Great Outdoors' best sleeping bag for women, the Mountain Equipment Helium 600.
Foot: Extra tubes in the foot give more room for your feet and are warmer as the fill isn't compressed.
Zip: A zip lets you ventilate a bag and makes getting in and out easier. Bags with full-length zips can also be used as quilts on very warm nights. Two-way zips give the best heat control as you can open them a little way from the top or bottom – excellent if you suffer from hot feet! Centre zips are not quite as versatile as side zips for ventilation but do make getting in and out of the bag easier – as in The Great Outdoors' best sleeping bag for men, the Mammut Perform Down Bag. They can also be opened slightly at the top when sitting up.
Once you've enjoyed some comfortable nights in high places, use these tips for maintaining a sleeping bag for aftercare to make your gear go further.