The first in a new series on being a first-time Páramo user, Alex Roddie ditches his Gore-Tex on a soggy August day in the Highlands
I have a confession to make: until a few weeks ago, I'd never worn an item of Páramo clothing in my life.
When I started out walking and backpacking I wore non-breathable anoraks, then cheap 'breathable' membrane-based jackets. The 'breathable' claim was the nugget of marketing hype that hooked me – but these inexpensive garments often proved to be anything but waterproof, wetting out in prolonged rain and inevitably leading to discomfort. I just assumed it was my fault for investing in rubbish gear and thought that everything would be fine when I could finally afford some nice shiny Gore-Tex.
Gore-Tex is an amazing technology, and within certain limits it does work, but British mountain conditions don't always qualify. Breathable membrane-based fabrics can be easily overwhelmed by excessive humidity or when the membrane simply becomes saturated. In typical wet British mountain conditions with near-100% humidity, this usually happens sooner or later.
The Páramo alternative
So why had I never considered Páramo? A couple of friends swear by the brand and refuse to buy anything else, but others make vague references to it being 'not that good if you run hot'. The ultralight crowd often won't consider it due to greater perceived weight or bulk. I tend to overheat in the hills and like to keep pack weight down, so I'd just never considered a Páramo jacket before.

That changed when I saw some of the new Páramo products at the Outdoor Trade Show 2017. I saw sleek, modern garments with intelligent features, and evidence of a new focus on lighter weight and better fit. After talking with Páramo's representatives about their products, I realised I'd been missing a trick. All I knew was that Páramo used fundamentally different fabric, but how does it work?
Nikwax Directional Fabric technology
, used in Páramo garments, works by actively moving 
liquid water
 away from the body – not just water vapour. Two layers of fabric, a Pump Liner and a water-repellent outer, work together to ensure the user remains as dry as possible. Theoretically the fabric continues to work in very high humidity or very cold conditions. Although water can sometimes be forced through the outer layer, it's always working to move the water away from your skin.
The products
Páramo sent me a baselayer, fleece and windproof system, and a waterproof jacket to test in the mountains – and to see if I found them more comfortable than the Gore-Tex products I'd been used to. My first impressions were very positive.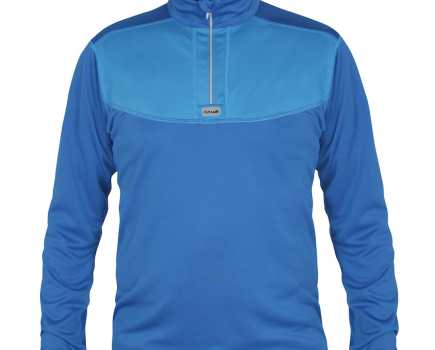 The baselayer: Men's Cambia LS Zip Neck
This is a long-sleeved baselayer made from reversible Parameta T+ fabric. In theory, wearing it one way round will help to keep you cool (by holding moisture close to your skin), but if you reverse it the baselayer will help to move moisture away from your skin (keeping you warmer). I found it hard to tell which surface was supposed to be which, because they're both the same colour, but close inspection revealed that one is smoother than the other; this is the surface you're supposed to wear next to your skin if you want to stay cool.
Weight: 220g measured (size L)
RRP: £45
The fleece: Ostro Fleece
Páramo's latest fleece and windproof system is lighter than previous offerings such as the Bora, and has a number of innovative features. When layered together – this is the clever part – the fleece and windproof create a waterproof system that Páramo claim is equivalent to an Analogy waterproof.
The fleece is made from water-repellent and wind-resistant Nikwax Fleece, which feels dense and is luxuriously soft. Páramo claim that the material is directional and actively pumps water away from the skin. The cut is slim and active and it has a really good close-fitting 'ninja' hood. It has a full-length zip and a total of five pockets. It's heavier and more expensive than a basic microfleece top, but this is a high-end garment with technical features.
Weight: 440g measured (L)
RRP: £125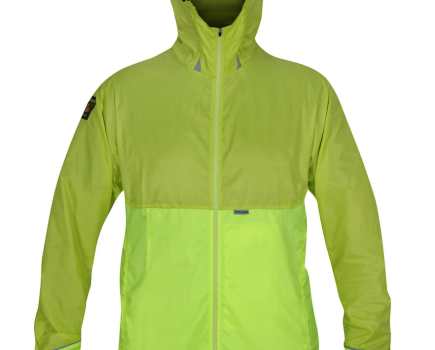 The windproof: Ostro Windproof Jacket
The windproof has an excellent (stowable) hood, full-length zip, pockets, reflective patches, and ventilation on both sides of the torso. Of all the garments, the windproof impressed me the most on first impressions. It feels far more weatherproof than a basic windshirt and I suspected it would perform in a broader range of weather conditions.
Weight: 160g measured (L)
RRP: £85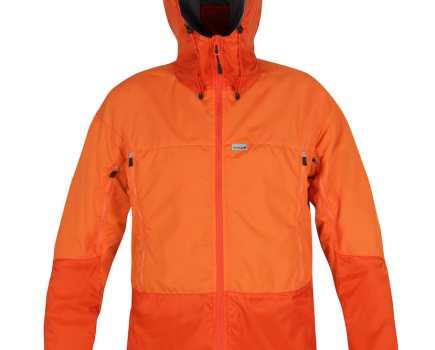 The waterproof: Velez Jacket
A full-featured, year-round waterproof jacket. The Velez features an excellent 'halo' hood, multiple ventilation options (often combined with pockets), reinforcement in key areas of wear, and reflective patches. It's much heavier than other waterproof jackets I've used before. When I tried on the jacket at home, it seemed quite warm (this effect created mostly by the Pump Liner, I think), and I worried that I would overheat in it on the hill. My initial assessment was that this jacket would be great for winter but perhaps overkill for summer conditions.
Weight: 646g measured (L)
RRP: £285
On the hill
I'd had a chance to try out the garments on short walks in my local countryside, but the first time I wore them on the hill was a blustery day in late August. Our destination was the Monadhliath; our objective, to head up onto the plateau and climb the Munro of Carn Dearg (945m).
As usual in the British mountains, the weather threw a bit of everything at us. At first it was warm and muggy, and I walked for a couple of hours in the Cambia baselayer without needing a shell. I hadn't been sure which way around to wear the baselayer before I started the walk. In the end I decided to wear it the right way round for maximum moisture wicking. Worn as my only layer, it did a great job: I did not overheat or feel too cool, and it managed sweat very effectively. It is a little thicker than some baselayers I've used, though, which made me wonder how it would cope in hotter conditions.
Climbing higher up the shoulder of Meall na Ceardaich, the first top, conditions deteriorated. A brisk wind sprang up and dark clouds threatened rain. Before long, we were being pelted by showers and I decided to don the Ostro Windproof.

The Ostro Windproof impressed me. It kept me dry in surprisingly heavy rain, only leaking a little at the seams after about twenty minutes. Of course, if layered with the fleece this would not be a concern because of the fleece's directional fabric beneath the outer shell. The windproof fabric repelled water nicely, and that excellent hood was a real plus point in the gusty wind. It's the kind of hood you'd expect on a full waterproof jacket, with stiffened peak and precise adjustment options. I also appreciated the torso venting when I was working hard climbing uphill. The only real niggle with the Ostro Windproof was that the cuffs were very basic and the sleeves sometimes rode up my arms a little.
When it became clear that the rain was here to stay and only going to get heavier, I decided to take off the Ostro Windproof and replace it with the Velez Jacket for maximum protection. As we climbed towards the summit over peat hags, the rain became torrential for about half an hour and I felt the disconcerting sensation of water being forced through the Analogy fabric towards my baselayer. I'd heard from other Páramo users this could happen in heavy rain so was prepared for it, but even so, it came as a bit of a shock! The Velez Jacket kept me warm as I climbed the final ridge, but – crucially – just on the right side of not too warm. As soon as I felt like I might be overheating, I opened the generous arm vents and was impressed how accurately I was able to regulate temperature.
After ten minutes, by the time we reached the summit, the interior of the jacket no longer felt damp. The Analogy fabric had done its job and pumped the water away from my baselayer. Magic!
Although the rain slackened off, I kept the Velez Jacket on for most of the descent with all the vents open. It did feel a bit warmer than I was used to, and after a while I decided to swap it for the Ostro Windproof again, which dealt nicely with a few lingering showers. When I took off the Velez I noted that my baselayer was completely dry beneath it.
I didn't really get a chance to test the Ostro Fleece on this trip as it was not cold enough, but I did wear it for a while at camp that evening. The soft fabric and good fit make it really comfortable to wear.
My thoughts: British summer
My first hill day using Páramo kit in British summer conditions was a bit of a learning curve, but opened my eyes to the unique benefits and drawbacks of this setup.
The Cambia baselayer was great at wicking moisture away from my skin, but I remain a little skeptical about its reversible properties. Will it be better at keeping me cool when worn the other way around? Time will tell – but it does feel a little chunkier than other baselayers, which leads me to suspect it might not be as good for me in hot weather.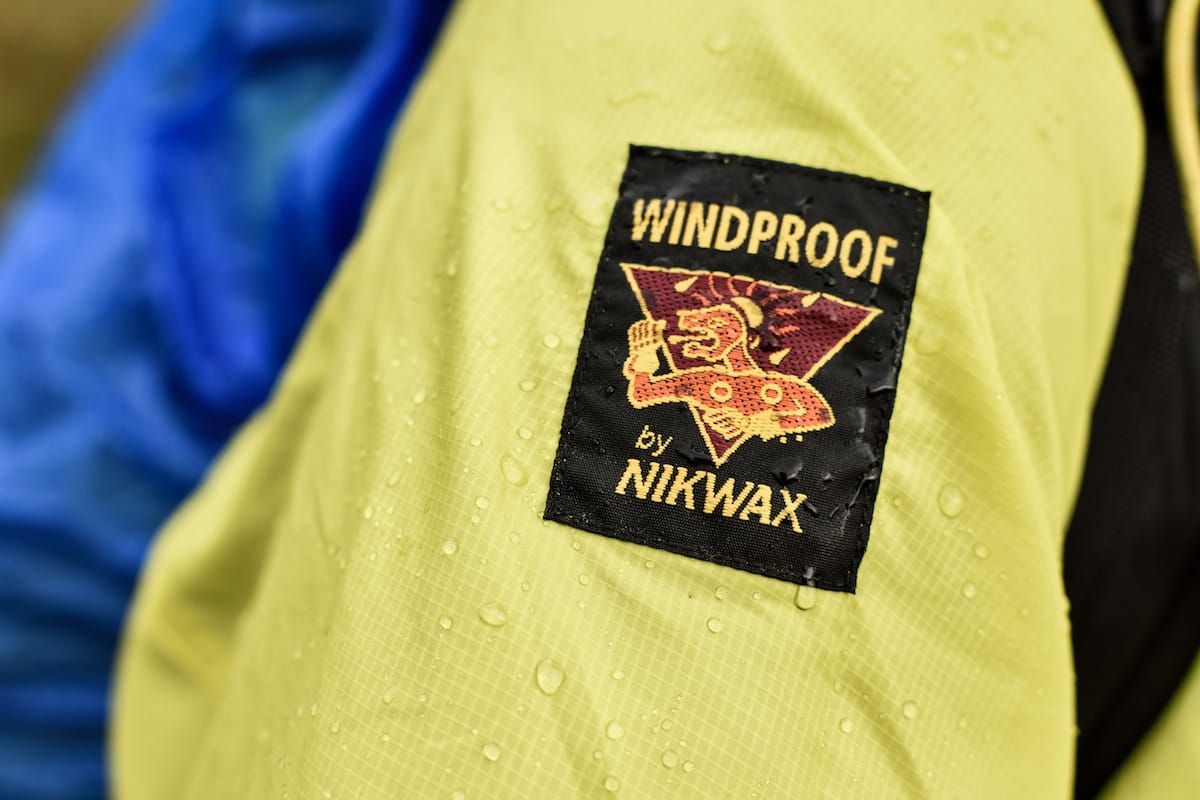 The Ostro Windproof jacket is my favourite item so far. I always chuck a basic windshirt into my rucksack, but at only a very slight weight penalty the Ostro gives you an excellent hood, venting options, full-length zip, and protection against surprisingly heavy showers – even without being layered with the Ostro Fleece. I also really like the bright colour.
Once I got over the alarm of feeling water against my skin for a couple of minutes during the heaviest part of the deluge, the Velez Jacket did what it promised: it kept me dry. I just had to trust the fabric. The excellent ventilation helped me avoid overheating, although the jacket did feel warmer than I'm used to, and I would prefer something cooler for general summer use. It's also heavier than I would consider for a summer backpacking jacket. I think I was right – for me, this will prove better as a winter jacket, where its warmer fabric and fortress-like feeling of security will be real benefits.
Coming up: part two
Stay tuned for part two of this series. I'm taking the Cambia Baselayer, Ostro Windproof and Ostro Fleece to the Alps to see how they perform in a wider range of weather conditions.
Product images from Páramo / hill images © James Roddie