The 214 Half Dome Velcro shoe from Zamberlan has a distinctive look, which appears to be aimed more towards climbing than hiking. However, it soon became clear that it's a good all-rounder. The 360° rubber rand does a great job of protecting the upper from damage from rocks, and my feet felt extremely well protected even whilst moving fast on scree. The inner is largely nicely cushioned, particularly around the heel. In place of a traditional tongue is a stretchy over-foot wrap.
Price: $249 / £180
Materials: Vibram Pepe soul with Megagrip compound, water-repellent Hydrobloc suede leather upper | Features: 360° protective rubber rand, Micrometic Velcro lacing system, nylon insole | Sizes: UK 5-13 including some half sizes | Women's version: no
I really liked this feature – it felt distinctly cosy, without being restrictive. It is common for a normal shoe tongue to slowly shift around over the course of a day's walking, whereas this issue is removed here. However, this over-foot wrap is not fully stitched to the insides of the upper, and there is a 'lip' on both sides where they join. I found my toes would sometimes catch on the lip as I took the shoe off.
A robust Velcro lacing system is used. This makes it particularly rapid to put on and take off the shoes. Zamberlan claims it allows you to customise the tension of the fit with a simple touch, but I found it harder to get a precise fit than with conventional laces. The Velcro also accumulated bits of vegetation quite quickly whilst walking through heather. It is certainly a smooth and convenient system, but it's a little 'Marmite' as a feature.
The 214 Half Dome has a Vibram sole is grippy with quite deep lugs, and performed well on a variety of terrain. Performance was superb on scrambles and easy rock climbs (up to grade Very Difficult). The toe is more sharply pointed than with some other approach shoes, making it feel secure and precise to use on small holds and edges. 
This is a strong choice of shoe with great durability and performance, but I wasn't a fan of the Velcro lacing system.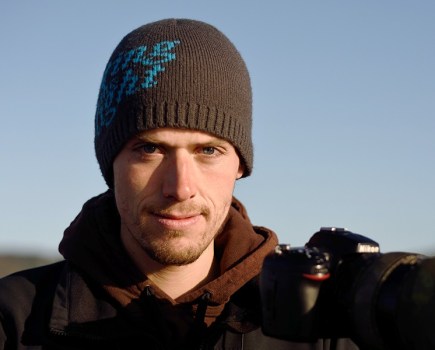 Tested by James Roddie
James is a size 9.5 with narrow heels and a medium-width foot. He tested the approach shoes on a wide variety of terrain in the Scottish Highlands – mountain trails, forest trails, boggy/heathery hillsides, tarmac roads, scrambles up to Grade 3 and rock climbs up to grade Very Difficult. Tests were done in a variety of weather conditions. Shoe weights are per pair, measured on James's scales.