Chris Townsend is impressed by the innovative approach The North Face have taken to this very breathable down jacket.
With the L3 50/50 The North Face has come up with a new construction method for down jackets. To keep down in place it's normally contained in baffles between two layers of tightly woven downproof fabric. This design is windproof and fairly breathable, though condensation can occur when working hard. With the L3 50/50, The North Face set out to make a down jacket with maximum breathability so mountaineers could move faster and more efficiently, with less need to remove layers. To achieve this the down in the L3 50/50 jacket is contained in a series of baffles hung inside the outer shell. This means the latter doesn't need to be tightly woven and is instead highly air permeable. In fact, the weave is so open you can almost see through it and it's quite easy to blow through the fabric. The baffles are tightly woven to keep the down in so they are windproof.
To find out how this new construction performed I took the jacket on several ski tours in sub-zero temperatures and quickly found I didn't overheat as I would expect to in a down jacket of this weight. In fact in windy weather I felt a little cool as the jacket is only partially windproof. The design of the jacket did show me that this construction really is more breathable. After a particularly strenuous ski through soft deep snow my lower arms felt a little damp. On turning the jacket inside out I found that it has standard baffles for most of the lower arms and there was condensation on these and my inner garments were damp. Elsewhere there was no condensation, and I was dry.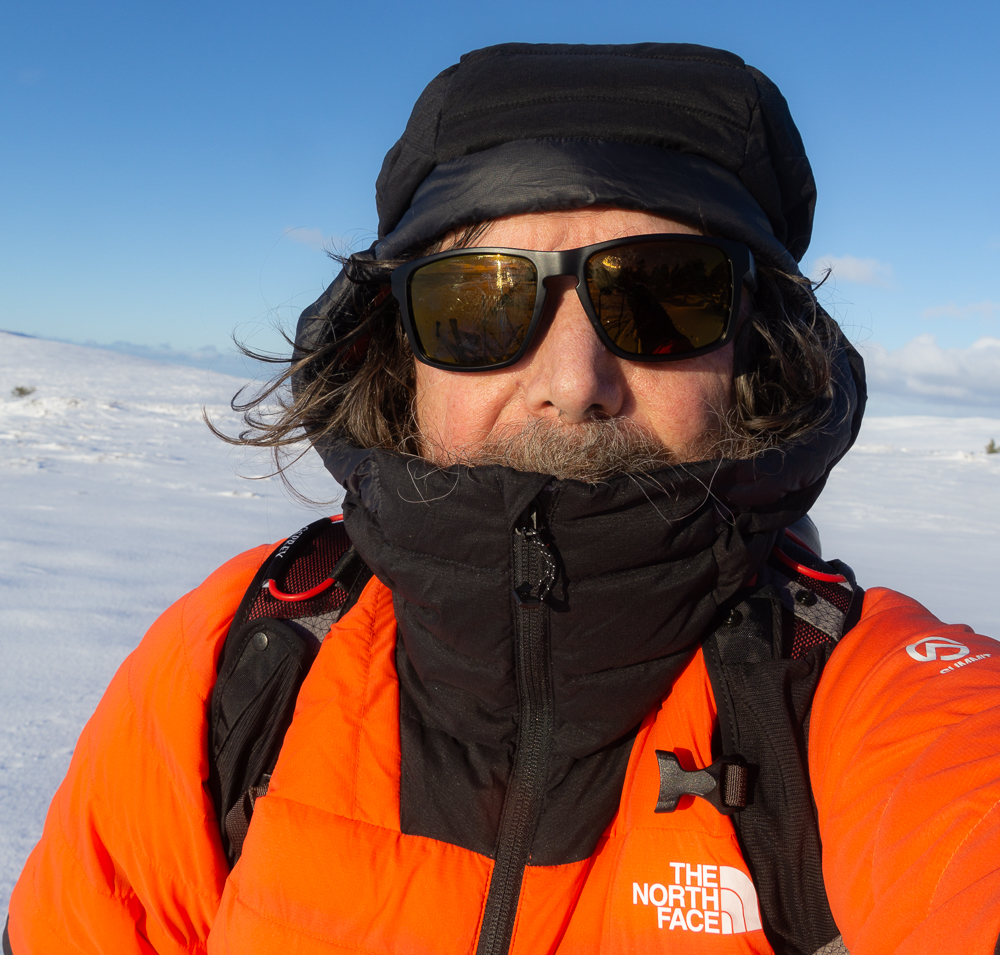 The L3 50/50 is filled with high quality 800 fill power down with a water repellency treatment. The down is Responsible Down Standard certified. There are zipped handwarmer pockets and two large inner pockets for anything you want to keep warm. The helmet compatible hood is roomy and has a rear drawcord so it can be tightened to it stays on in the wind. The cuffs are elasticated and there's a drawcord at the hem. The front zip is a reversed coil one with a draft flap inside. All the zips have long pullers for easy operation with gloves. The Men's Large weighs 500 grams.
The L3 50/50 is a comfortable warm jacket. The performance is impressive with regard to breathability. However, if out in a very cold wind for many hours I would need a shell over the jacket to keep warm. If you want a down jacket for warmth at rest stops and in camp the L3 50/50 has no advantages over similar weight garments, though it works perfectly well. If you want to wear your down jacket when walking or skiing in cold weather then the L3 50/50 is more breathable than other down jackets, meaning you're less likely to overheat or get sweaty. It's an interesting approach and it's good to see a company being innovative.