The Wildfire Edge is not that lightweight, but first impressions are of a very robust shoe, and this certainly turned out to be the case. The exa-shell covering areas of the suede upper immediately appealed. Approach shoe uppers often wear out quite quickly due to abrasion on rock, particularly where the side of the upper meets the midsole. Here, the exa-shell protects this area very effectively.
Price: $169.95 / £170 (Available from salewa.com)
Weight: 960g | Materials: butylic compound rubber Pomoca Speed Mtn outsole, EVA midsole, suede leather upper | Features: 3F System with Kevlar cables, exa-shell over injected 3D cage, anti-rock heel cup, MFF+ (Multi Fit Footbed+) insole system, stretch tongue, Switchfit lacing system, Gore-Tex lining | Sizes: UK 6-13 including half sizes | Women's version: yes
Overall I found the Wildfire Edge shoes very comfortable. My feet felt well-cushioned and supported throughout. The Gore-Tex lining did a great job at keeping my feet dry in very soggy terrain. The shoe has modular insoles – a Multi Fit Footbed system that allows you to adjust the fit slightly by reducing the internal volume. However, even using the 'medium' configuration, I noticed that the fit seemed a little narrow, which could be an issue if your feet are prone to swelling.
The Switchfit lacing system uses an extra eyelet to adjust the fit to be more suitable for climbing. It is quick and simple, and I could feel the heel collar being pulled in and my toe pushed forwards, for a snugger fit. This made it feel more
like a climbing shoe, which was a benefit on rock climbs. 
The shoe was an impressive performer on technical terrain. The sole has a large, flat 'climbing zone' on the toe, enabling the use of small edges as holds. The lugs on the sole gave great friction on slabby terrain, even in damp conditions. The lugs on the heels are deeper than at the front, and this helped when descending slippery terrain. But the lugs are tightly spaced, and the gaps between were more prone to getting clogged than other shoes I tested. 
Overall, this is a feature-packed approach shoe offering durability, comfort and high performance on technical terrain.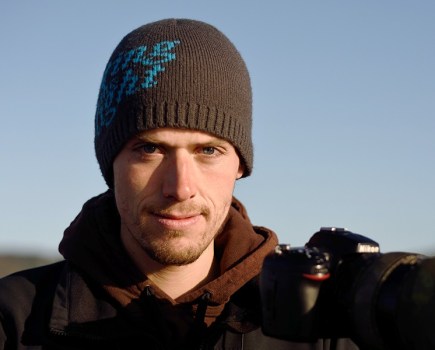 Tested by James Roddie
James is a size 9.5 with narrow heels and a medium-width foot. He tested the approach shoes on a wide variety of terrain in the Scottish Highlands – mountain trails, forest trails, boggy/heathery hillsides, tarmac roads, scrambles up to Grade 3 and rock climbs up to grade Very Difficult. Tests were done in a variety of weather conditions. Shoe weights are per pair, measured on James's scales.