Chris Townsend likes this excellent waterproof jacket, suitable for year-round use and a range of conditions.
Rohan isn't usually one of the first names that comes to mind with hillwalking waterproofs, but it should be as the Ventus Jacket is as good as any other in this price range and better than some. It's a mid-weight jacket suitable for year-round use with a design capable of coping with the worst weather.
The Ventus is made from a three-layer material Rohan calls Barricade. This has a minimum hydrostatic head of 20,000mm and moisture vapour transmission rate of 20,000 g/m2, which means it's waterproof (and should remain so for a long while) and has good breathability. The fabric has a PFC-free DWR treatment and a moisture-wicking inner. It's quite flexible and has a soft feel.
The design is functional and unfussy. The hood is excellent. It's not described as helmet compatible, but it is quite roomy and easily goes over the thickest, warmest hat. It has rear and front adjustment cords. These run through circular Cohaesive cordlocks which are fixed in the fabric and are quite large with raised markings on the outer of the fabric so they're easy to find and hold. Both hands are needed to adjust each cord as the cordlocks need to be squeezed with one while you pull the cord with the other. However, it's not fiddly to do and much easier than on adjustable hoods with small, awkward to use cordlocks. This may seem a trivial point, but it matters when you're trying to adjust a hood with gloves in a blizzard.
The Ventus has two roomy mid-chest pockets. These sit just above a hipbelt and are slightly angled so they are comfortable for your hands. They easily hold maps. The pockets are Barricade fabric inside not mesh so if any rain gets through the water-resistant zips it can't enter the inside of the jacket. There's also an inner zipped pocket.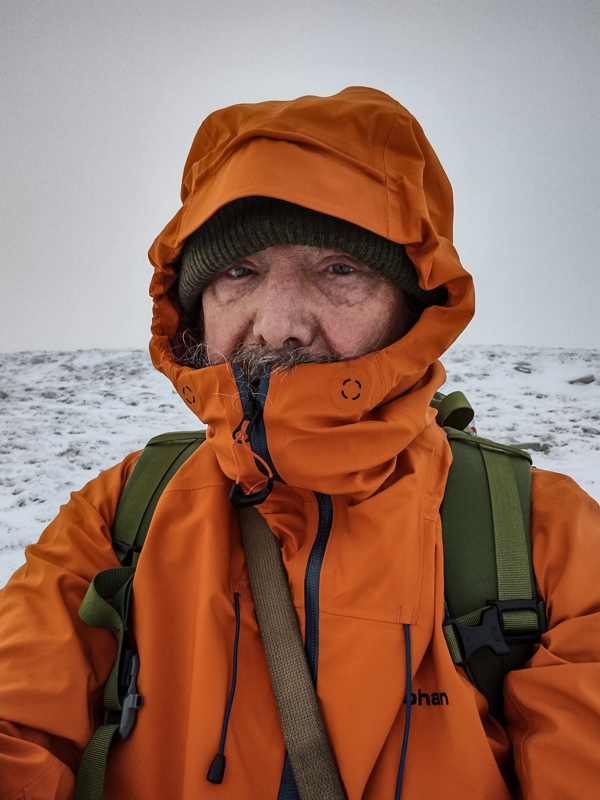 The back of the jacket is extended and there's a hem drawcord, again with Cohaesive adjustment. The cuffs are angled to protect the wrists and just wide enough to allow some ventilation. They cinch down neatly over gloves and aren't too bulky for pulling gauntlet-type mitts over them. I've worn them over light gloves with waterproof mitts then pulled over them and this has been comfortable and effective.
The Ventus has underarm zips and this is the only feature I found problematic as the one-way zips are quite stiff and awkward to use even with two hands. I soon gave up using them. The breathability is pretty good anyway, condensation only appearing when working hard in humid conditions.
The sizing isn't 'athletic', 'slim fit', or 'body skimming' or any other description that means smaller than you'd expect from the stated size, and the medium is plenty big enough for me to wear over a thick fleece top.
I've worn the Ventus in several long and heavy rainstorms and on the Cairngorm Plateau in a very strong, bitterly cold wind on one of the few wintry days we've had so far this season and it's performed fine. For a waterproof jacket suitable for winter weather the weight is reasonable. The price is high but there are plenty of comparable jackets that cost more. Overall, I think this is an excellent jacket.
RECOMMENDED: This product has been awarded our 'Recommended' endorsement, meaning our reviewer believes it is a strong product which works well for its intended purpose.