Gear Editor Chris Townsend assesses the latest crop of shell jackets. On test The North Face Summit L5
---
The North Face describes the Summit L5 as 'the most advanced shell we've ever built', and so it should be given the extremely high price. It's made from two weights of nylon laminated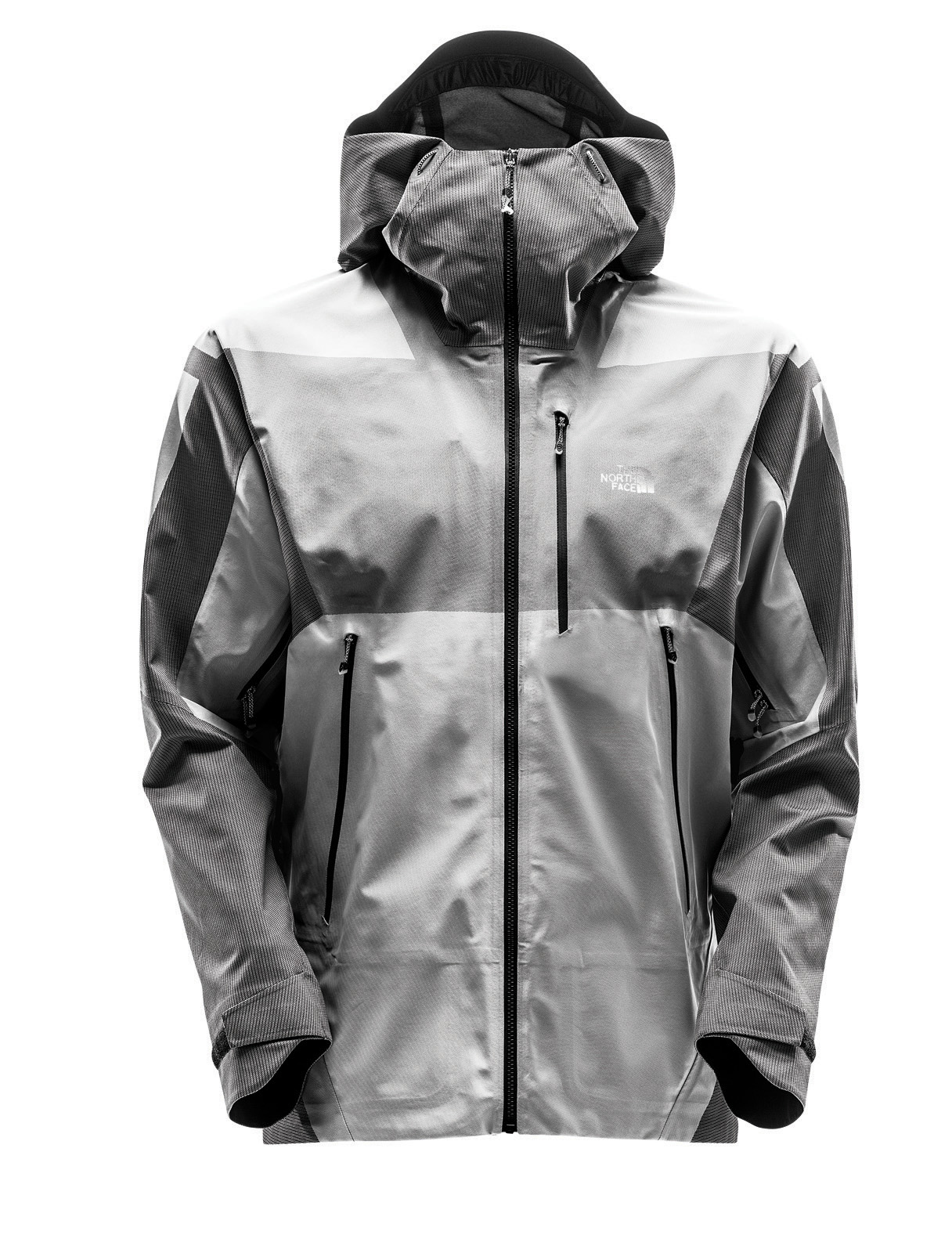 to a DryVent membrane. The heavier fabric, which feels quite coarse, gives extra protection to vulnerable areas like the hood, sleeves and lower back. Construction utilises The North Face's FuseForm technology which 'blends lighter, lower density fibres with thicker, more durable threads', eliminating the need for taped seams, which add weight and bulk, reduce breathability, and can fail. DryVent is The North Face's own fabric and is very breathable.
The Summit L5 has a huge helmet compatible hood that can be quickly reduced to a manageable size by the volume adjuster. Once shrunk to the right size it gives good protection and moves with the head. The pockets aren't very big – none will take a map. The lower ones are just accessible when wearing a pack hipbelt. The wide cuffs allow good ventilation in the sleeves and the underarm zips are easy to use.
The Summit L5 is only available in a mix of shades of grey, which gives it a striking appearance. I find it reasonably comfortable though the fabric is quite stiff and bit noisy. The cut is on the slim side – the Large size is smaller than some of the Medium size waterproof jackets tested.
The L5 is a mountaineering jacket designed to be worn all day in harsh conditions rather than a hillwalking jacket. If you do much winter mountaineering or scrambling it could be a good choice – as long as the cost doesn't put you off.
Reviewed in April 2016 Issue