Alex Roddie reviews the Rotor – an ultralight synthetic insulated smock from OMM.
The Rotor Smock is an ultralight synthetic insulated smock designed for mountain marathons. But how does it perform for the regular hillwalker and backpacker? I've been using it for the last six weeks in a range of outdoor scenarios, from backpacking in the Austrian Alps to chilly autumnal walks in the UK.
First impressions
The Rotor Smock is so light and compressible I had a hard time believing it could be a synthetic jacket at first. My sample came in an attractive blue colour. The shell fabric inside and out is PointZero, a 100% nylon ripstop windproof fabric with DWR coating to repel moisture. It's filled with 40g of Primaloft Gold, which is one of the better synthetic fills available today (marketed as 'as warm as down' – it's certainly better than older synthetic fills, and is highly compressible).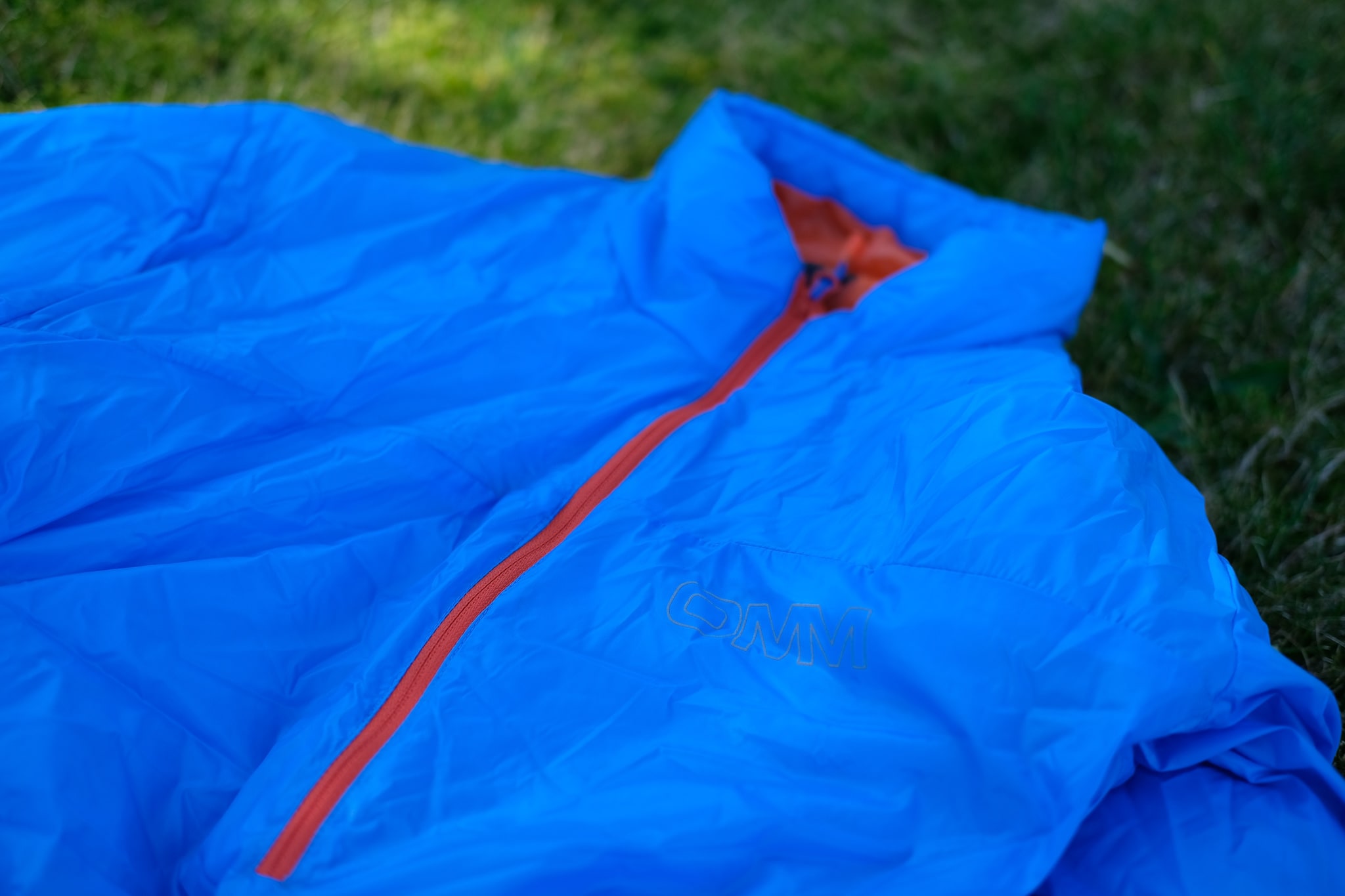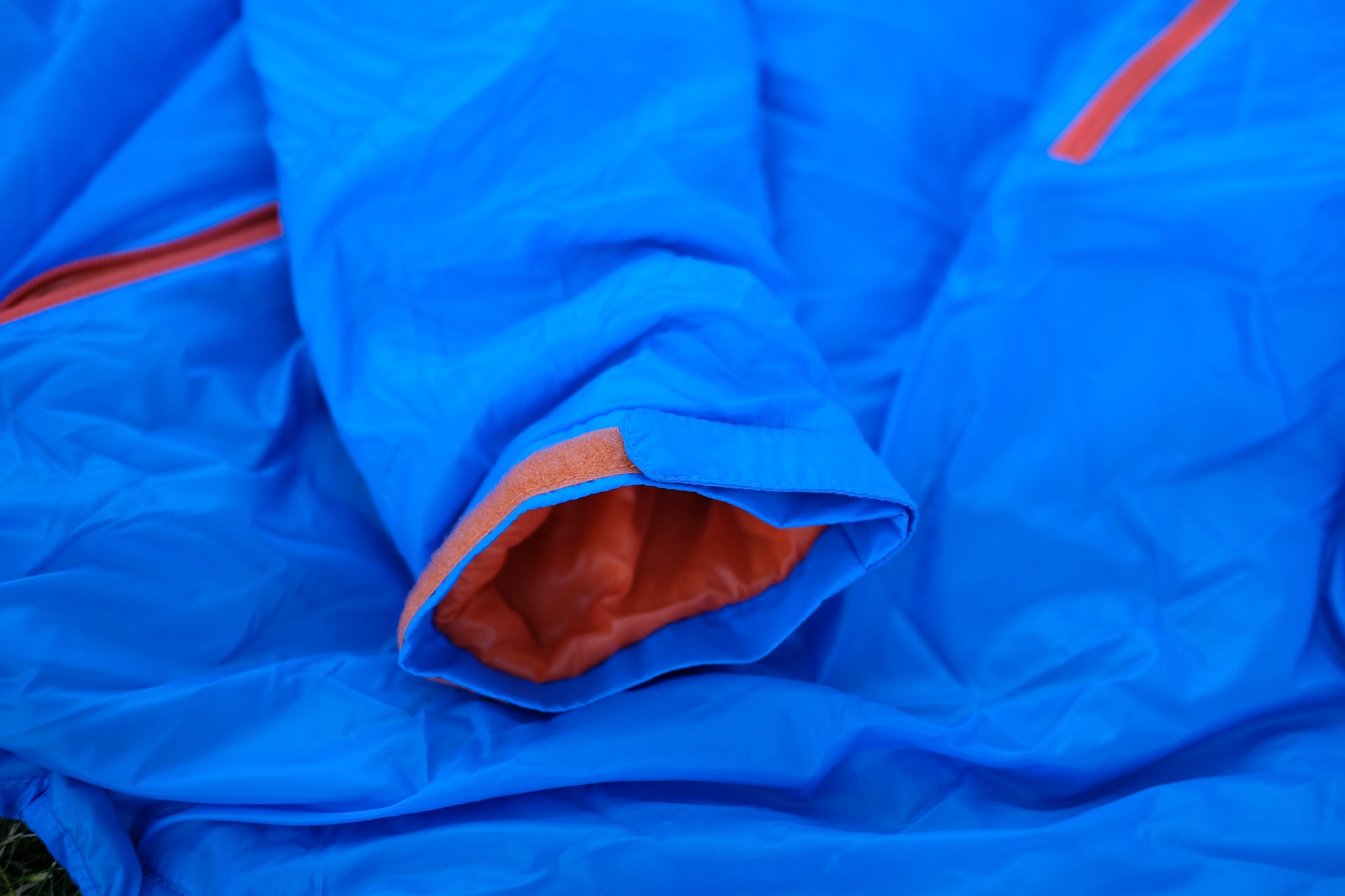 The jacket's design treads just the right line between minimal and well featured. It has a useful zippered kangaroo pocket at the front, lined with soft-touch fleece. There's a good drawcord hem at the bottom and insulation-filled collar to seal in heat, along with very good Velcro cuffs – much better than the elastic cuffs you'll find on some jackets. The chest zip is decently long, which is great for venting and helps you pull the smock on over a jumper and woolly hat. There are few other design features, not even a loop for hanging the garment up to dry. There is no hood.
Weight is a highly respectable 230g (men's Medium), which is similar to both ultralight down jackets and lightweight microfleece tops. But how does it compare?
On the hill
The best thing about the Rotor Smock is how small it compresses: to about the size of a grapefruit. You can easily shove it into an empty 1L Nalgene bottle if you like, and the 230g weight burden is negligible, even for gram weenies like me.
I found the Rotor Smock to be great for all the scenarios where you might want an insulated jacket: lunch breaks on a cold, windswept mountainside, as a warm layer in a chilly Alpine hut at 2,000m, even for brisk uphill walking on a frosty morning. Although I paired the Rotor Smock with a microfleece top, it's actually a decent fleece replacement in cooler weather. That's because the Primaloft Gold insulation does a great job of maintaining its warmth when damp, and the windproof shell fabric is highly breathable – not quite as breathable as fleece, and of course rucksack straps do compress the insulation, but overall it is noticeably warmer than a fleece top of roughly the same weight and feels comfortable to wear. The shell fabric is superbly windproof (something that fleece doesn't do well unless paired with a windshell or softshell jacket). I found it decently water resistant too, although it isn't waterproof.
The cut is great for hillwalking, with generous freedom of movement for the arms. I really appreciated the excellent wrist cuffs and collar, both of which do a great job of keeping out the chills – and stay put when battened down. The kangaroo pocket at the front felt luxurious for keeping the hands warm, and it's easily big enough for a spare hat and pair of gloves.
Long-term durability is still an open question. Most synthetic fills are less durable than down in the long term, but the gossamer-like shell fabric is far more durable than it looks – I don't baby my kit but have failed to make a mark on it so far.
Who is this jacket for?
If you want the very best warmth-to-weight ratio, then down is still superior to synthetic fills. A 230g down jacket filled with high-quality down will be warmer than the Rotor Smock, which – for me at least – sits somewhere between a fleece and an ultralight down jacket in terms of warmth. But that makes it a very interesting garment for people like ultralight backpackers looking for a do-everything warm top for summer mountain use. While fleece still has an edge for moisture transport, the Rotor Smock is more windproof, warmer, vents very well, and will take more abuse than most down jackets. And, unlike many competing synthetic garments, there's no weight penalty.
The Rotor Smock isn't warm enough for winter (except perhaps as an emergency layer), but it's earned a place in my pack for summer mountain adventures. For what it is, there really are no downsides.