Alex Roddie reviews a simple but rugged torch for outdoor use.
Olight's M1T Raider is a highly compact, simple, waterproof and shock-proof torch. It's designed for backup or auxiliary use – say, alongside a more powerful head torch – and its combination of simplicity and ruggedness make it a useful option for the outdoors, or just as a torch to keep in your pocket at all times.
First there's the size. It's just 91mm in length and 21mm wide, which makes it very pocketable. The body is a simple tube of aluminium alloy with a sturdy knurled pattern, cut into a spiral shape, for a secure grip. There is a removable two-way pocket clip, an adjustable lanyard, and a push switch on the tail. That's about it as far as looks are concerned – it's a variation on the 'tactical' flashlight design, which is an aesthetic some may not like in their outdoor kit, but in this case the look is quite understated and doesn't immediately scream "I'm a wannabe secret agent!"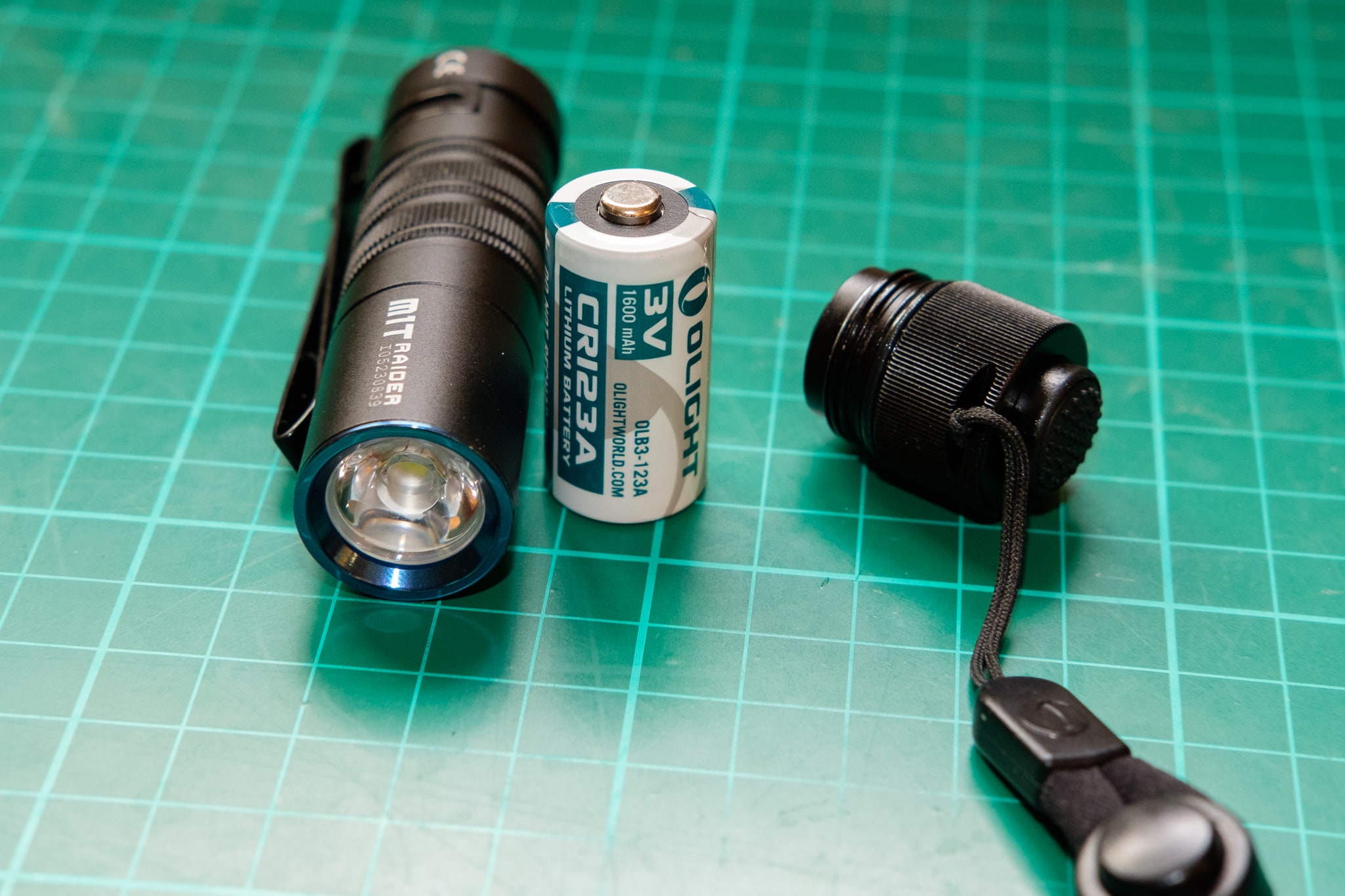 The torch is powered by a single CR123A Lithium battery – more expensive and less widespread than AA or AAA cells, but pretty commonplace nowadays, and they provide a lot of juice. The included Olight-branded battery is specified at 1,600mAh. The lamp is not rechargeable.
I've carried this torch on my last couple of trips to the hills and quickly found that its most suitable niche is as a pocket torch that you carry on your person at all times. In fact, I've had the M1T Raider in my pocket for the last four weeks continuously, and I've used it countless times as the evenings start to draw in. It's more convenient to carry in a pocket along with a Swiss army knife than, say, a Petzl e+lite, and quicker to deploy too.
On the downside, weight is not inconsiderable at 65g – more than twice the weight of the e+lite.
The removable two-way pocket clip is similar to that found on many of Olight's other torches. It can be used to turn the M1T Raider into a jerry-rigged head torch by clipping it to the brim of a peaked cap (a tactic sometimes used by ultralight backpackers who prefer carrying a hand torch).
The best thing about the M1T Raider is how simple it is to use. While many top-end torches are becoming more complicated, with a proliferation of strobe and brightness modes, the M1T Raider offers two settings:
Mode 1 offers a constant low beam at 5 lumens, lasting for a claimed 100 hours.
Click the tail switch again and you're in mode 2. This offers a 'turbo' mode that kicks out 500 lumens for about 5 minutes before throttling down to a steady 300 lumens (battery life 2 hours at this level).
There is no mode 3! The torch has no mode memory either, so it just cycles through the two modes each time you click the button, defaulting to mode 1 after a few moments of inactivity.
In practice, I've found these two settings to be ideal, especially in the context of a secondary light. Five lumens is fine for most close-range tasks, particularly in an everyday setting, while 500/300 lumens is all you could ever need for short bursts. You aren't going to be finding your way down from a Munro summit after dark with this torch, so two hours on the brightest setting should prove ample. I've used the light extensively but have been unable to exhaust the battery so far.
The lamp does not overheat – at most, the lens feels slightly warm to the touch. I suspect this is because the lamp throttles down to 300 lumens, which helps to regulate temperature.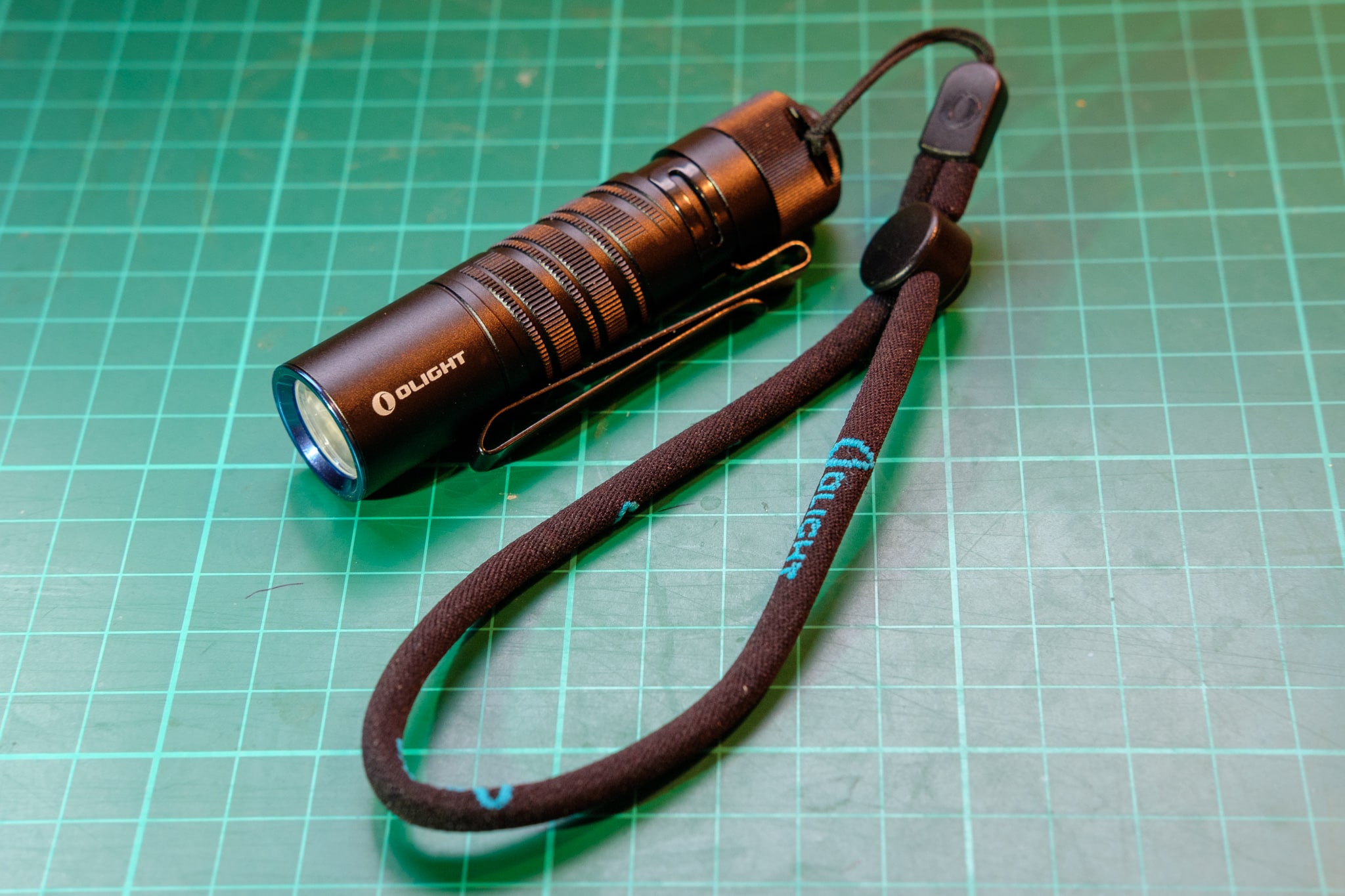 The torch throws a fairly coherent, circular beam, just too wide to be called a spotlight. I've found the manufacturer's claims of 97m beam throw on boost mode to be approximately accurate.
This won't be the main torch for most hillwalkers and outdoor enthusiasts – a hands-free head torch is a must for most of us – but it does make a very useful secondary lamp, arguably more useful than established favourites in this niche such as the Petzl e+lite (although at 65g it is heavier).