Chris Townsend tests the MSR Freelite 1 as part of his wider review of the best one-person tents.
The MSR Freelite 1 is the lightest tent reviewed and surprisingly spacious for the weight. This is mainly due to the ultralight fabrics. Whilst a 1200mm hydrostatic head is okay for the flysheet – I've not had any leaks in heavy rain – it is low for the groundsheet. MSR recommends a footprint and can supply one for an extra £40 and 146 grams in weight. I think this should come with the tent. Even better would be a groundsheet with a higher hydrostatic head.
Price: $420 | £400 (buy from MSR)
Weight: 860g
Pros: low weight, large porch
Cons: low hydrostatic head on groundsheet
Flysheet: 15D ripstop nylon silicone/PU, 1200mm HH | Inner: 10D polyester micro – mesh | Groundsheet: 15D ripstop nylon PU, 1200mm HH | Poles: DAC NFL 8.7mm | Pegs: 8 x 16cm square | Porches: x 1 , 66 cm deep | Inner Dimensions: 221cm x 84cm, 100cm high point
The MSR Freelite 1 pitches inner first with a long pole that splits into two at one end and a short ridge pole. The flysheet is then thrown over the top and clipped into place. In rain this can be done quite quickly. MSR describes the Freelite as semi-freestanding, which just means that only three pegs are needed to give it shape. Unless it's calm and the site is sheltered, I'd always peg out the rest of it though.
The inner is mostly mesh and has plenty of room. At one end the bathtub groundsheet comes up much higher. This is because the flysheet is cut away at this point for good ventilation. I've had no rain come under the overhang between flysheet and inner here but in driving horizontal rain I'd be concerned it could happen, and would always pitch the other end into the wind and hope it didn't shift. The flysheet as a whole doesn't come down to the ground. This is a tent made for warm weather where ventilation is more important than storm protection.
The porch is roomy and big enough for cooking under cover and storing your pack.
The MSR Freelite 1 is wonderfully light, but I don't think the design is the best for the UK except in dry summer weather.
To read the other tent reviews in this test head to The Great Outdoors' best one-person backpacking tents.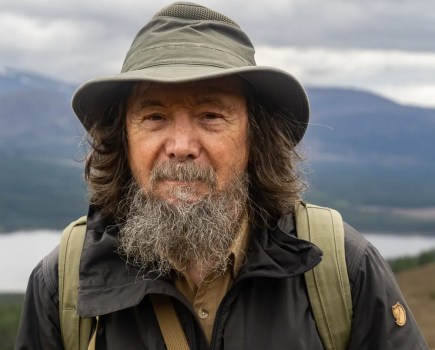 Tested by Chris Townsend
Chris tested these tents in the Scottish Highlands, mostly the Cairngorms, over autumn 2021 and winter 2022. Sites were both high and low level and at times the tents were subjected to more severe weather than they are designed for. Note: weights are for the tent complete with stuffsacks.
This review first appeared in the May 2022 issue of The Great Outdoors.