Here's our full review of the Coros APEX 2 GPS watch…
The original APEX lacked mapping and the ability to view an OS grid reference. The Coros APEX 2 which appears in our guide to The best GPS watches for hiking 2023 adds both these features – as well as a touchscreen (touchscreen operation optional), much better battery life, and an extra physical button.
Get the best price on the Coros APEX 2
Physically, Coros APEX 2 is an impressive watch for the price. You get a scratch-resistant sapphire crystal screen and a part-titanium body with 50m water resistance. It feels relatively small and slim on the wrist. The included strap is excellent: a really good nylon/Velcro band that's comfortable in both hot and cold weather. The watch is said to work down to -20°C, although I wasn't able to test this! The intuitive rotating crown is great for scrolling quickly through menus. You can easily set it to be worn on either wrist.
The display is clearly readable outside without a backlight, but a little dim indoors. The menus are simple, with easy-to-understand data screens and easy access to altimeter, barometer and GPS location. Most menus and screens can be customised to your liking through the COROS app. It can display phone notifications and will do all the fitness tracking you need. The app now lets you restore a configuration from a previous watch. This is a real time-saver when you upgrade.
The phone app works well, integrates with many third-party services, and can be used to import and export routes (no internet connection needed). Mapping requires a one-time wired connection with a computer and data download – you can't do it through the phone app. Included maps are in full colour, although some footpaths aren't marked. It's fine for the intended use, though.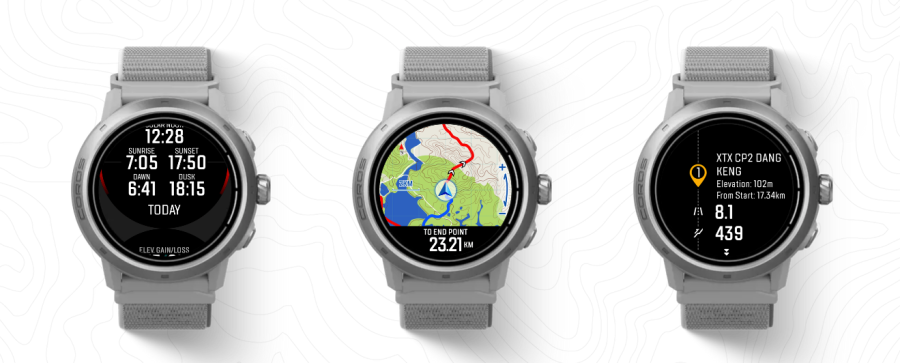 The Coros APEX 2's battery life is now exceptional, in my experience exceeding the brand's claimed 45 hours. It also charges rapidly from a power bank. This is more than good enough for multi-day walking.
Although the price has gone up since the original APEX watch, the Coros APEX 2 model has so many improvements that it has risen to the top of the pile and is now, in my view, the most versatile GPS watch for UK hikers. And, if you need the features offered, the cost is still very reasonable.
This review was part of our guide to the best GPS watches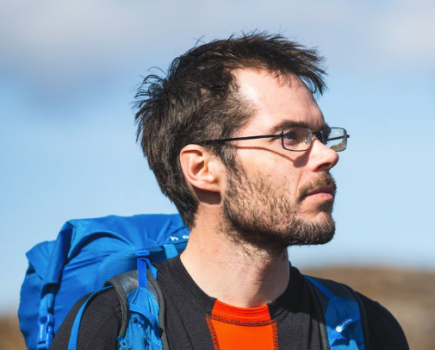 Written & Tested by Alex Roddie
Alex tested these watches on a variety of day hikes and short backpacking trips in the Lincolnshire Wolds, Lake District, Scottish Highlands and Suffolk Sandlings. Weights stated include the standard strap, weighed on Alex's digital scale.