Chris Townsend reviews a book about rewilding that urges readers to think like a mountain.
This review was first published in the February 2019 issue of The Great Outdoors.
Rewilding has become a key concept in conservation in recent years, and it deserves a magnificent, important and timely book like this, which looks at the opportunities for restoring nature across the whole of Scotland. Illustrated with spectacular photographs of wildlife and landscapes, it's a coffee table volume that you can spend hours just browsing; but it also contains an inspiring message.
The authors along with several other writers discuss every aspect of nature in Scotland, looking at how the current 'ecological deserts' that make up too much of the land came to be and what is being done to restore them.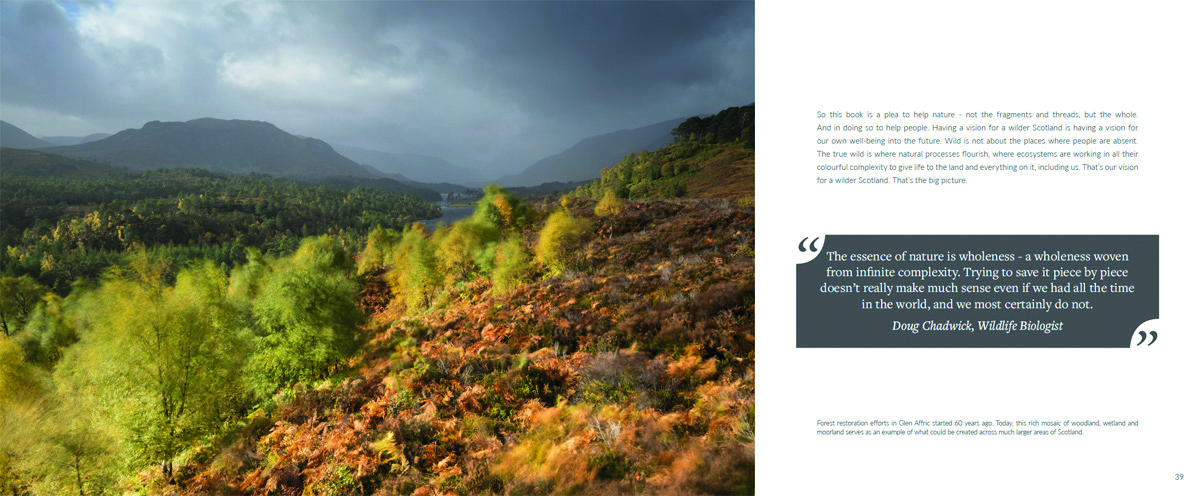 While the book paints a bleak picture of the state of nature now it's not pessimistic. There is much happening that is positive, and the authors look at forest restoration in places like Glen Feshie and Creag Meagaidh, and wildlife successes such as the return of beavers, ospreys and pine martens in many areas. People are not forgotten either, and the writers make the point that rewilding is for us, that nature is crucial to our wellbeing, and that rewilding does not mean nature instead of people.
The message of the book is that rewilding should take place on a big scale, linking up the remnants of nature into one vibrant whole. The powerful writing and glorious pictures present that argument very well. The idea is summed up in the phrase that ends the book: "think like a mountain".
Scotland: A Rewilding Journey by Susan Wright and Peter Cairns is published by SCOTLAND: The Big Picture (£25)