A  fire caused by an exploding rechargeable head torch battery has led to warnings for vigilance from Glenmore Lodge, Scotland's National Outdoor Training Centre.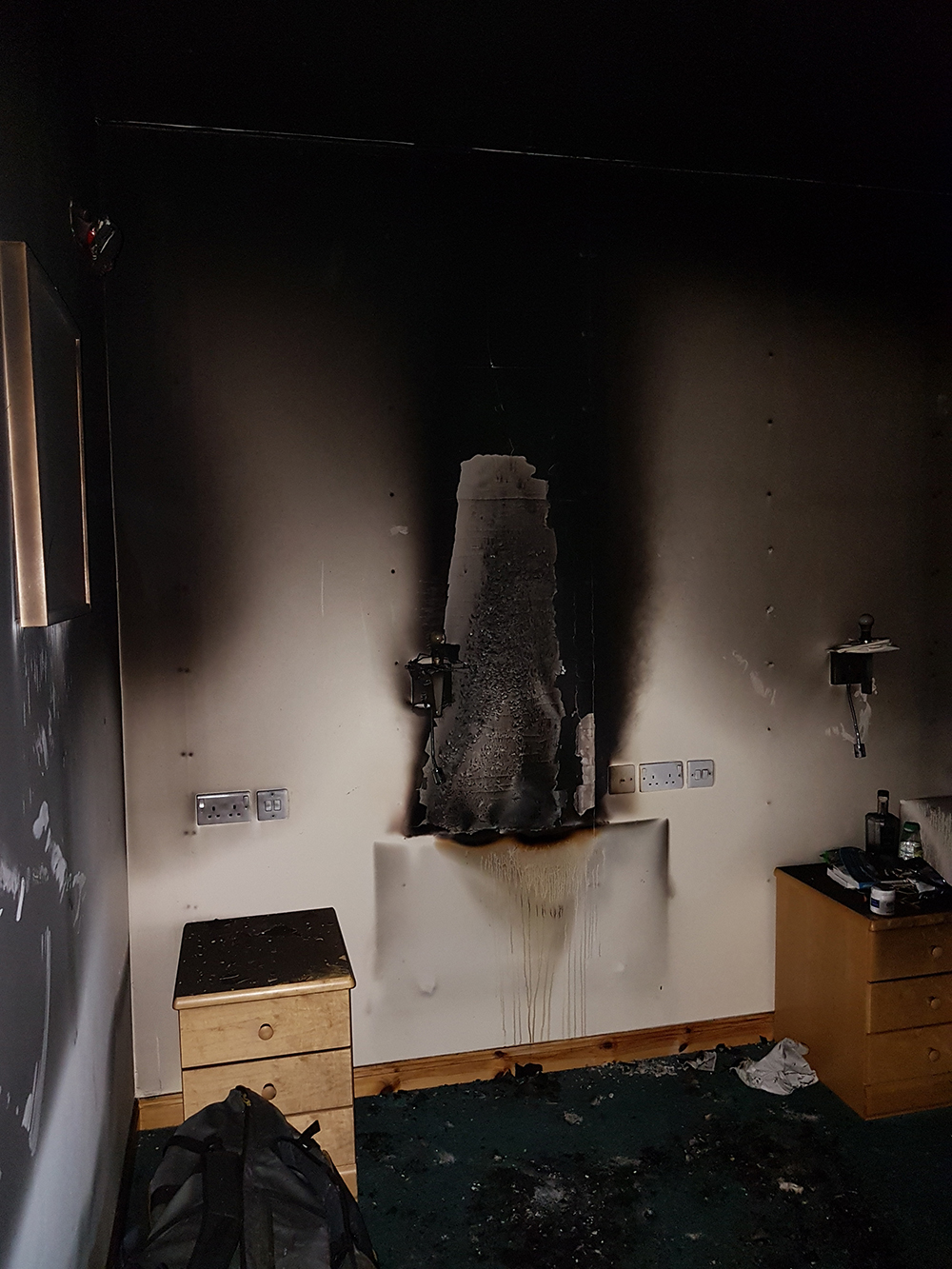 The fire destroyed a first-floor bedroom at the Centre and all possessions in the room. While the situation was contained, it has prompted Glenmore Lodge to urge everyone to reconsider leaving electronic items recharging unattended and to share guidance issued by the Fire Service.
Shaun Roberts, Principal of the Training Centre, said " Our student had left the head torch on charge in preparation for an overnight expedition the next day. We all understand the desire to have 'full charge' before heading out and few of us would think we need to monitor the device while it was charging. Consequently, the head torch was charging within an empty bedroom and during this time the batteries overheated, melting the compartment and exploding the internal contents of the battery three metres across the room, onto a mattress and created a blaze that destroyed the bedroom."
The fire was contained thanks to the fire prevention design of the building, the efforts of the Fire Service and thanks to the quick response of staff, trained to respond to emergencies.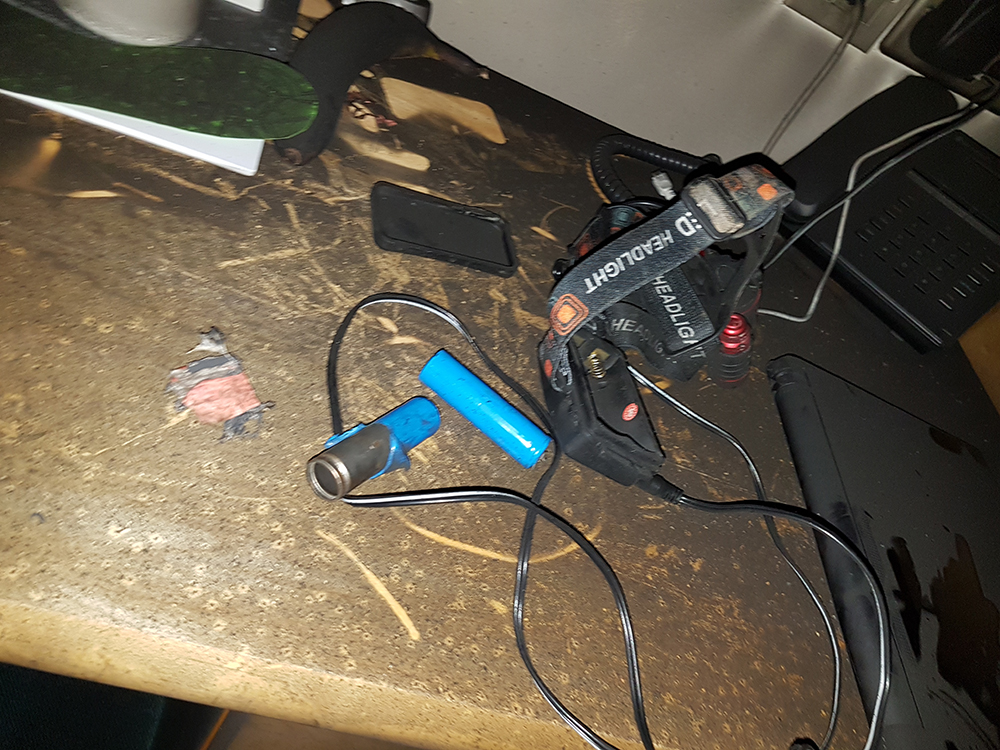 Shaun added: "The battery looked like a spent shotgun cartridge. The head torch is not a make that any of us would recognise as our regular brands and the device was purchased online via the southern hemisphere. A good price for a powerful LED but also a health and safety lottery.  We'll be asking all guests staying at Glenmore Lodge to never leave a device charging unattended and for us all to check out the CE certification printed on our personal devices. We are lucky that this occurred in a modern building, designed to cope, but what if this happened in your home or mountain hut?"
The following advice has been issued by the Fire Service to help keep people safe:
Never leave any device on charge unattended for long periods

Only use the charger supplied with the device

Ensure you purchase your gadget from a reputable source

Check the device carries CE certification

Test your smoke alarm regularly

Close doors to prevent fire spreading

Contact Trading Standards over any safety concerns