From the Cape Wrath Trail to the Dales High Way, discover Britain's most epic long-distance hikes with the April issue of The Great Outdoors. 
Ready for a challenge? For the April issues of The Great Outdoors, we've rounded up 12 of Britain's best and most challenging hiking trails. These gloriously gritty walks are adventure at its spiciest – whether it's distance, remoteness, ascent or exposure that puts a spring in your stride, there's something here to make your 2022 a year to remember. Also on the theme of epic adventures:
James Forrest enjoys a multi-day long-distance winter hike on the Dales High Way
David Lintern reconnects with Scotland's wild side on the Cape Wrath Trail
Mark Waring goes 'hammocking' in Finland's taiga
PLUS: Get to know Wales' Elidir Fawr, tour Kinder Scout, find out why outdoor clothing is having a 'cool' moment, read Alex Roddie's review of digital mapping and apps, 5 wild walks to enjoy, and much more…
How to get a copy
Order a single copy of this issue and get it delivered with free postage.
Take out an annual subscription and take advantage of our new subscriber offer (£15 for your first 6 issues).
Download the digital version to your tablet or smartphone and start reading straight away.
Take advantage of our special lockdown offer (3 issues along with the accompanying digital editions for just £9.99 plus free postage, with no ongoing commitment to subscribe.)
Buy it in shops across the UK.
Read more: a look inside the issue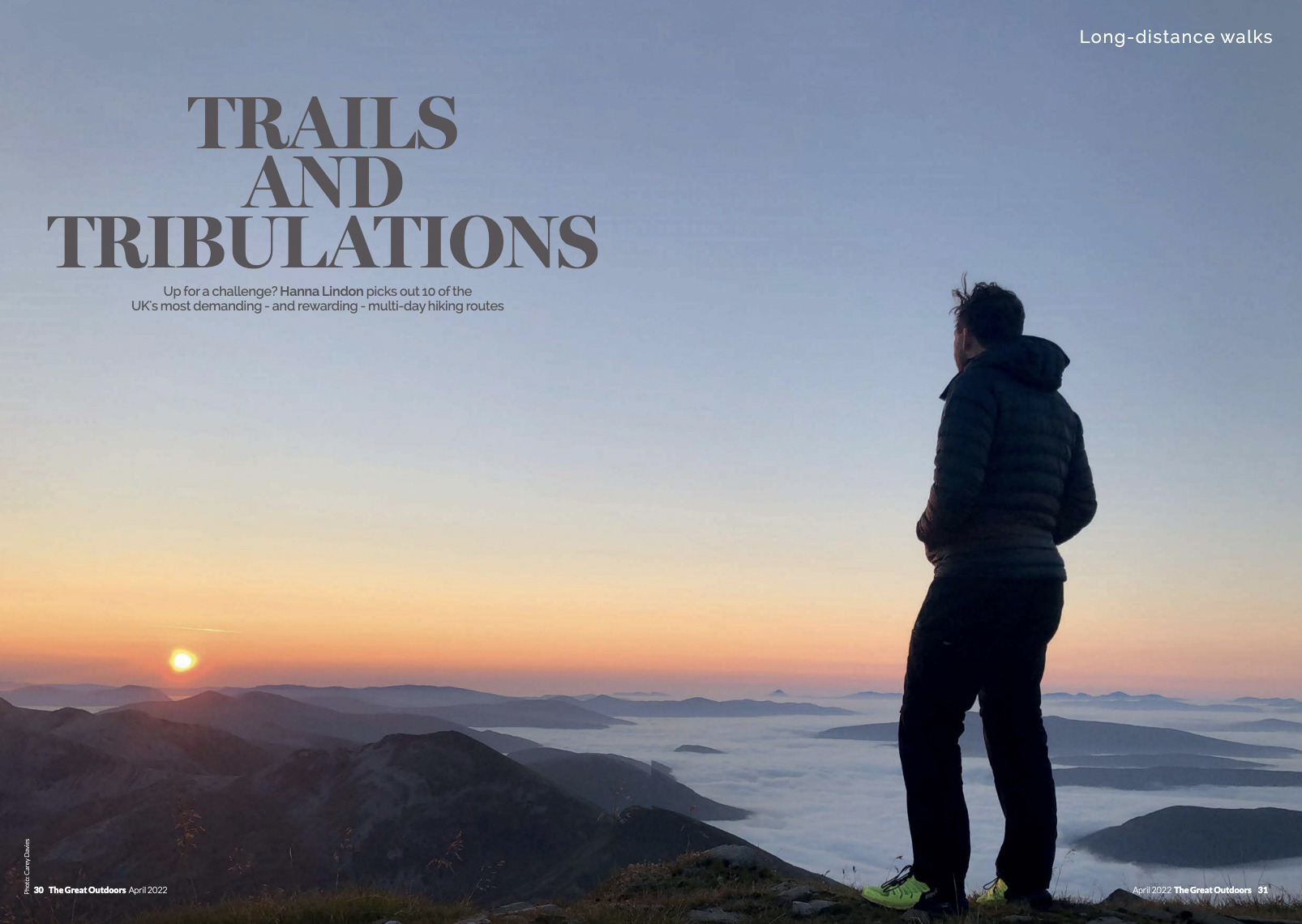 Trails and tribulations: Up for a challenge? Hanna Lindon picks out 10 of the UK's most demanding – and rewarding – multi-day hiking routes
"We've all experienced adventures that are as challenging as they are thrilling. The kind that leave you limping, blister-covered, even mildly terrified, but still somehow seem to feature in your memory as highlights of your walking career. And, after a week or two of intensive recovery time, you unaccountably find yourself itching for more of the same. That's the kind of experience that you can expect from these 10 tough (yet terrific) trails."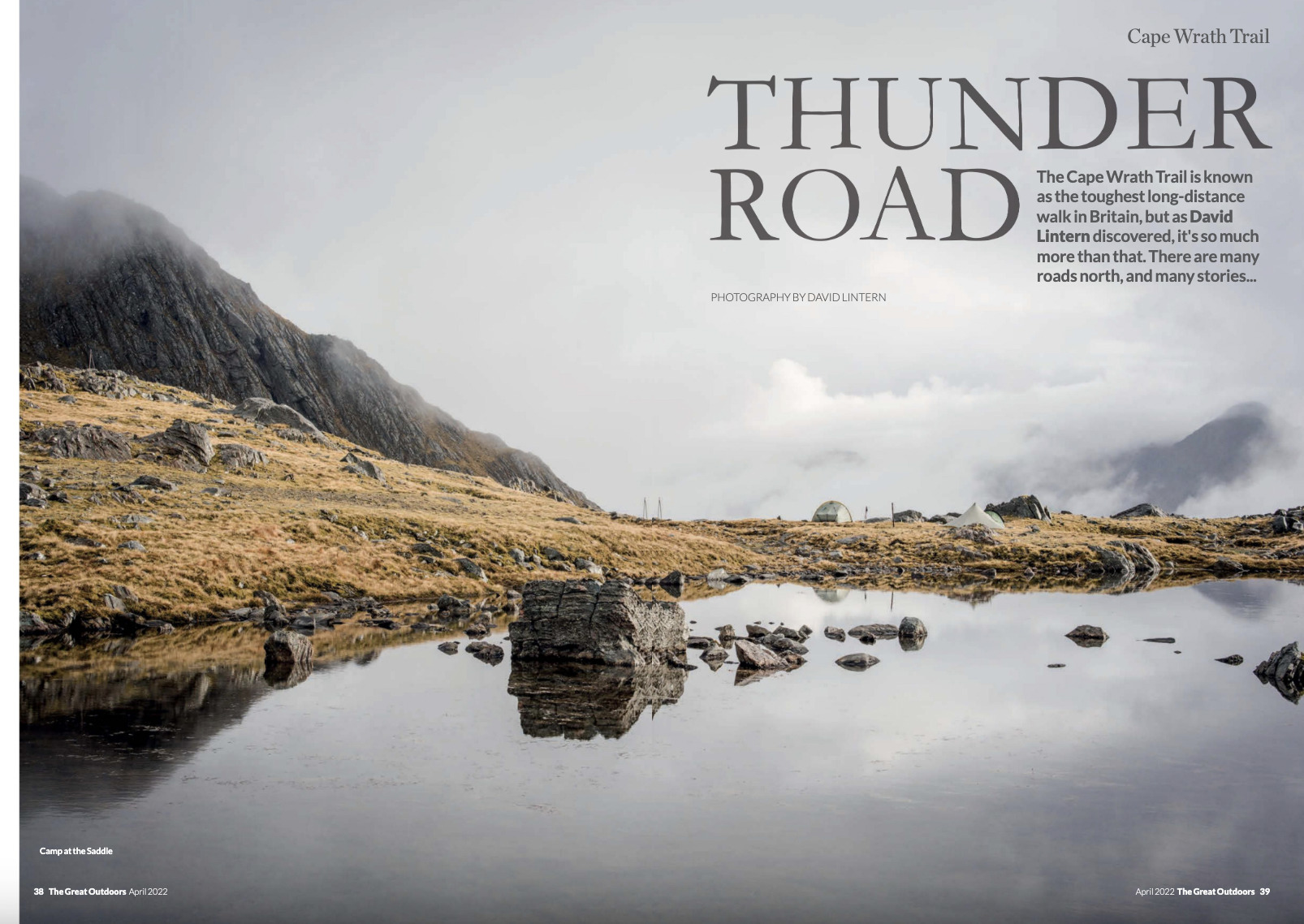 Thunder road: The Cape Wrath Trail is known as the toughest long-distance walk in Britain, but as David Lintern discovered, it's so much more than that. There are many roads north, and many stories…
"The Cape Wrath trail seems to be something of a Rubicon for British hillwalkers, a line that interrogates the limits of our outdoors passion. Reserves are tapped, world views are transformed. It turns out the same was true for me. I learnt that the long walk to the Cape is much more complex than the jackbooted machismo I'd previously associated with. Sure, it's hard to accomplish; but it's not remote or isolated in the least. It's full of people and their stories, both of which compelled me to the end."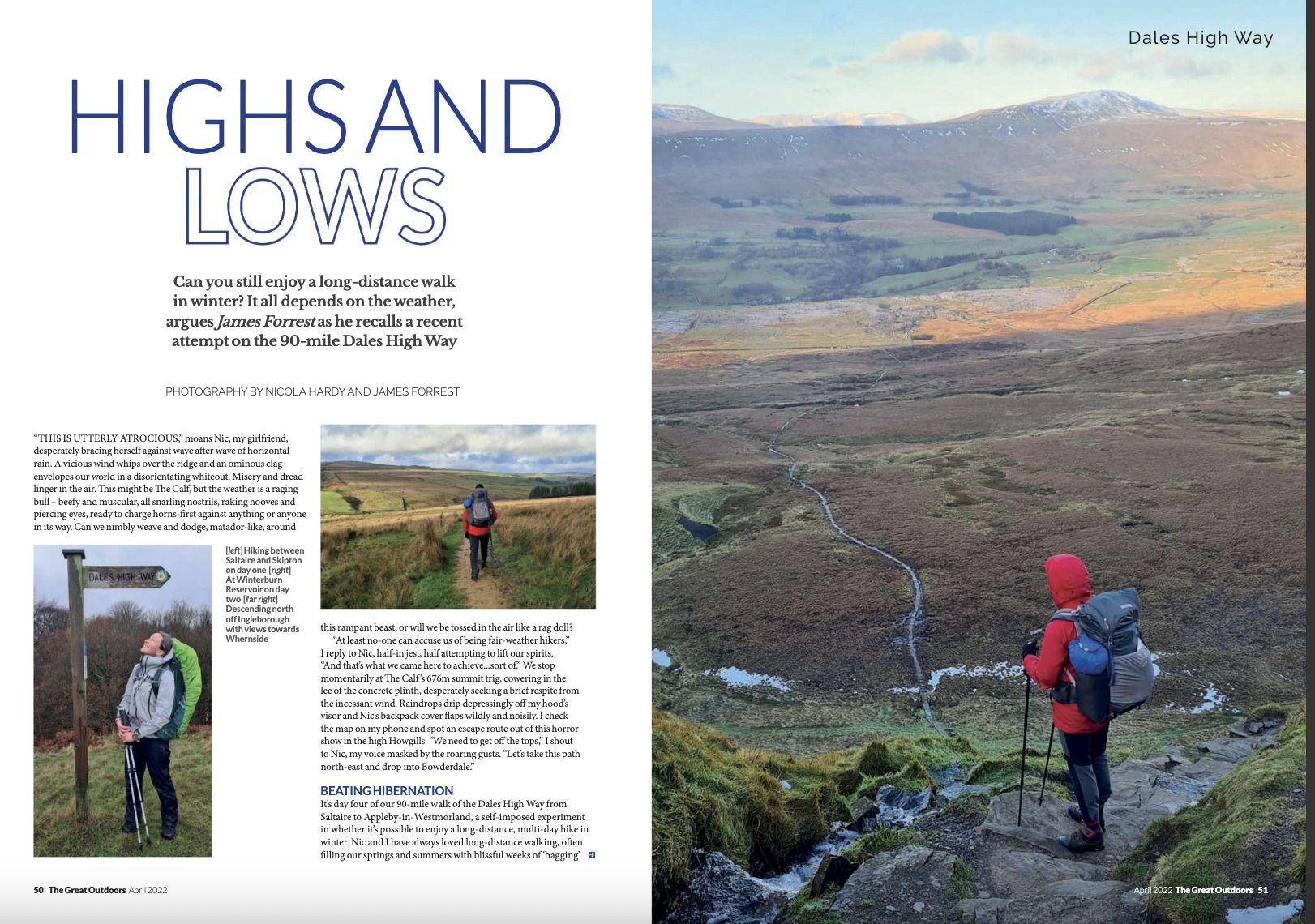 Highs and lows: Can you still enjoy a long-distance walk in winter? It all depends on the weather, argues James Forrest, as he recalls a recent attempt on the 90-mile Dales High Way
"Not to be confused with the more famous Dales Way – an 80-mile trail heading north-west from Ilkley in West Yorkshire to Bowness-on-Windermere in Cumbria – the Dales High Way is a newer trail, conceived in 2007 by husband-and-wife duo Tony and Chris Grogan. It's the perfect choice for our virgin winter voyage. It fits neatly into our five-day work break, the public transport links are excellent, and the terrain hits a sweet spot between challenging and achievable."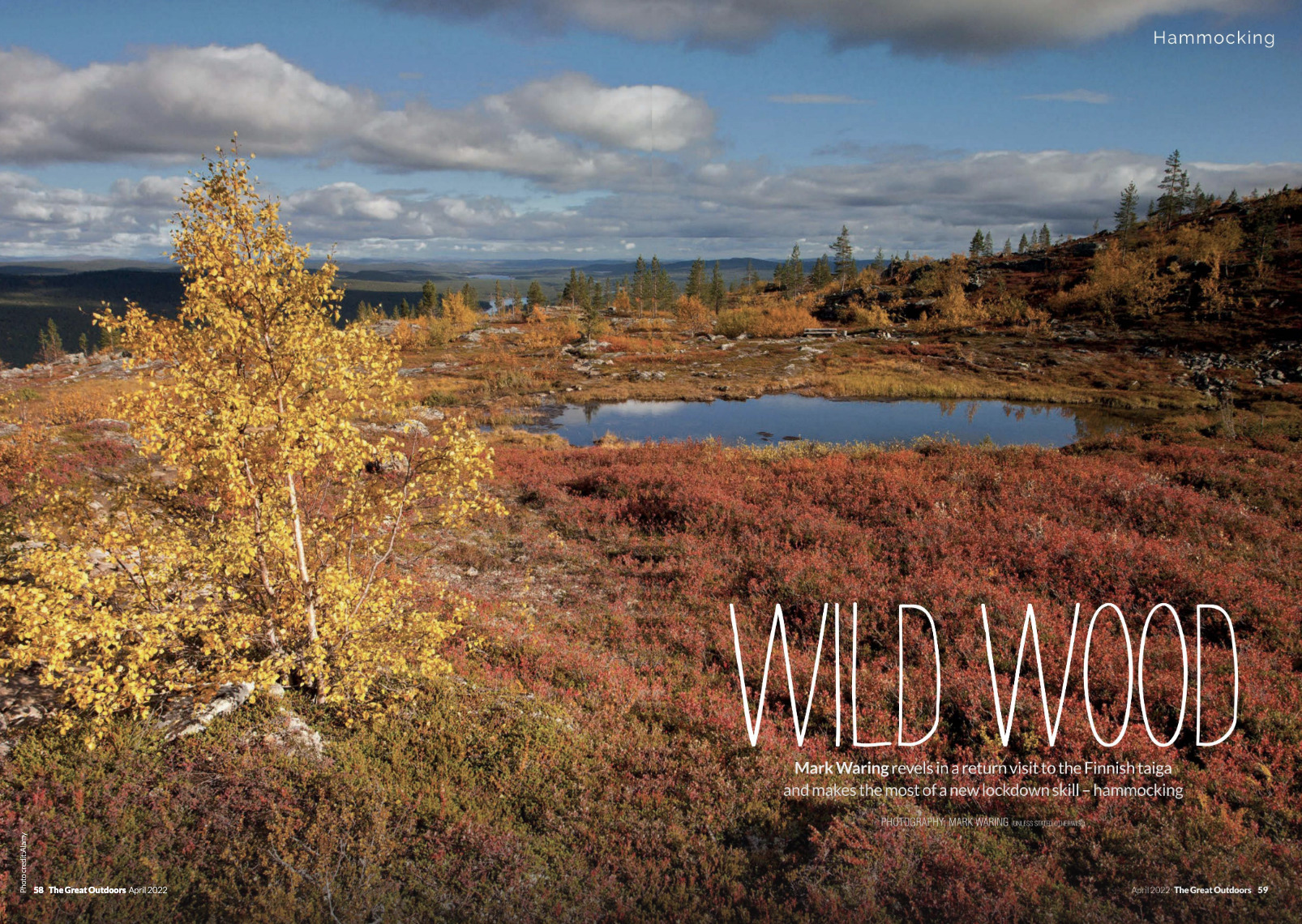 Wild Wood: Mark Waring revels in a return visit to the Finnish taiga and makes the most of a new lockdown skill – hammocking
"I fall into an agreeable camping routine. Fallen spruce and pine guarantees a campfire every evening. Hammock and tarp up, the gathering of wood and lighting of the fire becomes a ritual. And as darkness falls, it offers a primal reassurance, too. Wolves do wander here – the crack of something deep in the pines one night has them running around my imagination at least."
Order a single copy of this issue and get it delivered with free postage.