Sunshine, bogs, river crossings and blizzards: we take a deep dive into the wonders and hardships of the Cape Wrath Trail, Britain's toughest long-distance hike.
Over the last few weeks, we've published a number of features about the Cape Wrath Trail, with an emphasis on planning a winter trip (although we're moving into the summer season now, winter trips take a lot of planning!). But the vast majority of our readers are more interested in summer backpacking, and May is a prime time of year for this route.
We got in touch with several hikers who are either planning imminent hikes along the CWT or who have recently returned. This, in their words, is the Cape Wrath Trail.
---
Meet the hikers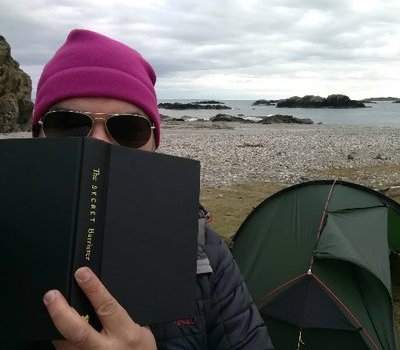 Alan James
Alan James is a 45-year-old software developer from Northampton. He started backpacking decades ago in the Scouts, but only since 2015 has he been doing it regularly. In recent years he's completed the Cateran Trail, West Highland Way, Kungsleden, and many shorter weekend routes. Alan started his Cape Wrath Trail on 19 April 2019 and completed on 4 May. Follow him on Twitter @alanjames.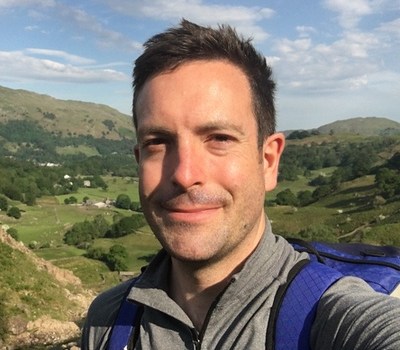 Andy Wasley
Andy Wasley is a travel photographer, videographer and writer based in London. He's been a long-distance walker for several years, and has hiked routes including the Pennine Way, WHW, Inca Trail, and the Annapurna Circuit. Andy begun his CWT attempt on 4 April 2019 and was forced to leave the trail on 7 April. Andy blogs at andywasley.com. Follow him on Twitter @andywasley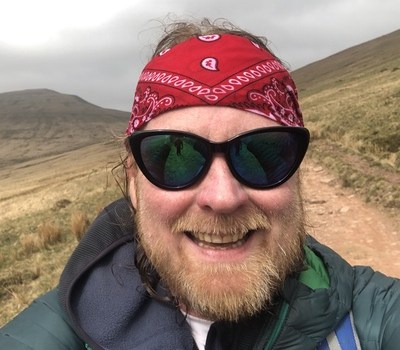 Martyn Wells
Martyn Wells is a 51-year-old IT director and a stage-four melanoma patient. In 2018 he walked the River Severn from source to sea and raised £46,000 for Macmillan Cancer Support. Martyn begins the Cape Wrath Trail on 31 August 2019. Read about Martyn's CWT adventure at capewrathtrail2019.com or on Facebook here.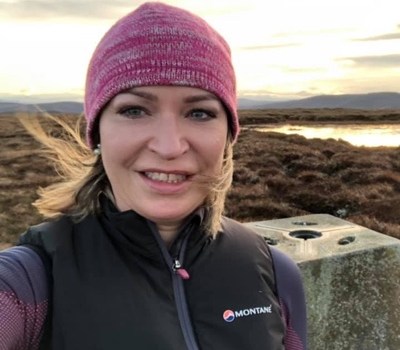 Rowena Hepple
Rowena Hepple works from home in the Highlands. She loves the Scottish outdoors and gets out every chance she can; she compleated the Munros a couple of years ago and is now enjoying walking the Corbetts and Grahams. Rowena started her CWT on 19 April 2019 and completed on 4 May. Check out Rowena's blog here.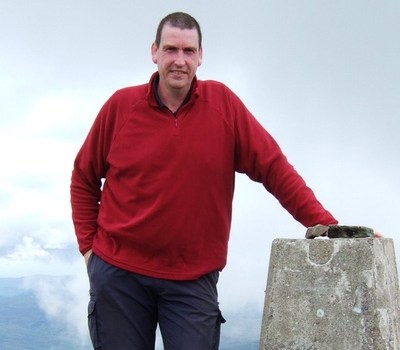 Stuart Greig
Stuart Greig is an IT consultant and long-distance walker. He lives for any long-distance walks he can shoehorn into his annual leave allowance, and has walked dozens of long routes over the past 15 years, including multiple Pennine Ways and Coast to Coasts as well as some of the Scottish Great Trails. Stuart will start his hike on 24 May 2019. Stuart blogs at lonewalker.net, and has published a guidebook to walking the Herriot Way here. Follow him on Twitter @LoneWalkerUK. 
Dreams and expectations
The long and meandering road to Cape Wrath begins long before the hiker takes the first step from Fort William. Every backpacking route begins as a dream, and the qualities that draw us to any particular objective can be nebulous.
Martyn: "After walking the Severn Way I wondered what I might be able to do next. I asked Google what Britain's hardest walk was and now I find myself facing the daunting prospect of hiking from Fort William to Cape Wrath, leading a team of expedition members on another fundraising jaunt for Macmillan. The bit I'm looking forward to most is also probably the hardest section, heading through Knoydart."
Andy: "I'm trying to walk some of the world's best long-distance paths, and wanted to find something that would match the gruelling grind of the Pennine Way and the mountain scenery of the Annapurna Circuit. The Cape Wrath Trail promised all of that and more: isolation, hard work, amazing scenery. I was expecting it to be the best walk of my life."
Rowena: "I hiked the CWT previously with a partner (I blogged about that here). I absolutely adored the experience and the route, and I remember getting to the Cape Wrath lighthouse and wanting to turn back and do it all over again. I was very keen to do it again solo one day. I particularly enjoyed the stretch from Inchnadamph last time, so am looking forward to that – and I hope I get good weather at Sandwood Bay for a camp there."
Stuart: "The CWT was actually chosen for me by my walking companion – it was he who wanted to walk the trail. I'm not an unwilling conscript, though. The remoteness of the walk, the break from civilisation, the need for self-reliance and the stretching of my own boundaries are all factors that made me jump at the chance to join him. The trail around the Beinn Eighe area looks epic, so I would say that's the section I'm most looking forward to."
Alan: "I wanted to see more of Scotland, and two weeks hiking in the remote Highlands sounds ideal. WalkHighlands describes the CWT as a route 'for very experienced long-distance backpackers'. That used to put me off, but I feel confident enough now to take it on. I also want to do it before it gets too popular – I like those hiking days when you don't see a single other person. As well as landmarks such as the Glenfinnan Viaduct, the Falls of Glomach, and the Cape Wrath Lighthouse, I'm looking forward to reaching Sandwood Bay and spending a night at the beach."
Planning and preparation
The CWT is a tough walk. Our hikers are taking the trail's challenges into account as they plan for their trips.
Alan: "One area that causes me concern is the section after Kinloch Hourn where my route climbs over Bealach Coire Mhalagain. There's no footpath to follow here, and if snow still covers the ground, it could be tough going."
Rowena: "I am worried about the river crossings – this is not one of my skills at the best of times. I also don't like walking past cows and feel vulnerable when I'm on my own walking past them, so hopefully there won't be any this time!"
Stuart: "I don't anticipate any single section being more difficult than any other, but I know how energy sapping and draining it can be bashing across trackless heather moors with a large pack, so I'm expecting that to be the toughest challenge."
Research is a crucial part of the process:
Andy: "I read up on the trail in the excellent Cicerone guide by Iain Harper; this formed the basis for my route plan, although I took time to plan everything out on OS Maps to make sure I was comfortable with daily distances and ascent. I decided to use 1:50,000 Landranger maps to save on weight, backed up with 1:25,000 Explorers saved on ViewRanger. I found lots of great info on the Cape Wrath Trail website and WalkHighlands – and plenty more from Alex Roddie as he prepared."
Stuart: "I've read every online blog I can find. Collectively they paint a good picture of what to expect and lessons that can be learned. By far the best vlog I've come across is from John, "Hounds of Howgate". He provides exactly the sort of information you want about the trail – bothies, terrain, camp sites, route options – and all done in an engaging and easy-to-watch manner."
Rowena: "I spent long evenings poring over maps and obsessing over route variants. I checked out potential hazards and long-range forecasts. I planned bothies I could stay in, scoped out camping spots, watched online videos on CWT and the kit I had, read up blogs. I am a planner!"
Alan: "I've done about as much research as I can on the conditions and the route. I've ended up with a spreadsheet with a plan for each day, including a place to camp in all but one case. This will likely not be adhered to but it'll give me a guide to keep me on pace. The CWT seems quite popular this year, so I'm following on Twitter anyone attempting it, and learning from their experience."
Fitness is also very important:
Stuart: "It's difficult to train for carrying 14kg across rough terrain for many days without actually doing it. We have a multi-day shake-down trip along the Cleveland Way planned before we leave, but I still expect this walk to be tough on my body. Preparing mentally for this walk is much more difficult; I'm pushing my own boundaries in many ways."
Martyn: "In February 2019 I was admitted to hospital with pneumonia. This turned to sepsis and then I spent two weeks in intensive care on a ventilator fighting for my life. It's fair to say that this has hampered my preparations, and it certainly put back my ability to hold and preserve oxygen in my bloodstream. Having spent a month in a hospital bed my muscles have also atrophied significantly so I'm currently focusing on restoring some muscle mass to my lower body and legs as well as improving my cardiovascular system via regular walks. Fortunately I have two energetic and bouncy Cocker Spaniels!"
Gear considerations
All of our hikers emphasised a need to keep weight down, and this has been a key focus on getting gear sorted for the trip.
Rowena: "I looked at my original kit list for the CWT and thought about where I felt I should upgrade. I went on several weekend backpacking trips and noted what I used and didn't use, what worked well or didn't. I then considered every single item and questioned the need for it. It is a fine balance between comfort vs need. Unfortunately I run cold so need layers, gloves and down to keep me warm."
Andy: "I had a tough time on the Pennine Way and wanted to reduce my pack weight significantly. I opted for a 70L pack (Osprey Aether) so that I had plenty of space for rations. I selected my layers and sleeping bag to cover a wide range of temperatures – I've been using my Rab Ascent 500 for some time now and find it offers a great balance between warmth and weight. I carried my Hilleberg Akto tent. Overall my base kit weighed in at around 18kg."
Martyn: "Hike light and fast are the keywords for our team as we are aiming to complete the trail in 10 days. This will mean walking for 14 hours a day. I've looked to save grams on everything from titanium cutlery down to inflatable lightweight pillows."
Stuart: "I've removed some 'luxury' items, and replaced a couple of others with lighter alternatives. I've spent more time on food selection than I would normally, looking for the best weight-to-calorie rations. Batteries for the two phones I use for navigation (one is a backup) and for my camera add some extra weight, but I'm not prepared to compromise on that."
Alan: "I'm happy with a 12–14kg load, but lightweight gear allows me to take a few more luxuries. I hiked in mesh trail-runners and quick-drying socks. I've got a bunch of new gear compared to previous trips: mostly minor upgrades, but new shoes and new tent too. My full gear list is here: https://lighterpack.com/r/9iic7r."
How things turned out
While some of the hikers we spoke to are still looking forward to their experiences in the future, others have now completed the CWT – or, in the case of Andy Wasley, sadly forced to cut the trail short. You can watch his 'Cape Wrath Fail' video here.
Andy: "Unfortunately I had an accident crossing the Bealach Coire Mhalagain and was unable to proceed beyond Shiel Bridge. Weeks later, I still can't shake off my disappointment. There was a lot of snow above 600m, and although conditions didn't call for crampons or an ice axe, I misstepped on a patch of snow covering a void between some rocks and badly wrenched my knee."
Some hikers have been appreciating the largely dry and benign conditions in late April.
Alan: "The first week was hot and sunny, the second more windy and overcast. One day near the end I hiked through wind, rain, sunshine, hail, and snow; all within a few hours! River crossings were easy in the dry conditions. But I had underestimated the time it took to traverse pathless areas – slow, tiring work. Dry conditions meant there were many more good places to wild camp than I'd anticipated."
Rowena: "April/May is often the driest and sunniest time of year in Scotland and this certainly proved to be the case during my fortnight (although of course it is always a gamble). The midgies are also not out yet and it is less busy too. "
And what would they do differently next time?
Alan: "I learned that many hiker-friendly places will accept resupply parcels even if you're not booked to stay with them. So I'd likely send more but smaller parcels and not even try to calculate when I'd arrive to collect them. I'd post those first class too. My one (second class) parcel arrived after I'd already left the hotel."
Rowena: "I would have walked from Barrisdale to Morvich over two days instead of one. I was absolutely shattered by the time I got to Morvich! "
But despite the hardships, the CWT provided some moments of magic.
Andy: "My best moment was a night in A' Chuil bothy, with an MBA volunteer, three guys I'd met en route, six German visitors and a husky. The three walkers and I arrived at twilight to find a roaring fire and an inexhaustible supply of whisky – just the ticket after a tough day."
Rowena: I enjoyed a perfect camp in Glen Dessary on a sunny, warm and still evening, listening to birdsong echoing around the glen. The entire stage from Kinlochewe was fantastic and as I approached Shenavall bothy the sun came out, making the water and hills come alive."
Alan: "Best moment: sitting in Strathchailleach bothy drinking whisky, with friends made along the way."
Header image © Alex Roddie
---
Return to the Cape Wrath Trail home page