Terry Abraham's latest mountain film, about the life of mountaineer Alan Hinkes, is an excellent biopic with some cracking mountain imagery
Terry Abraham has carved out a niche with his powerful, evocative mountain films. After visiting the Cairngorms with Chris Townsend, and documenting the lives of Scafell Pike and Blencathra, the independent filmmaker has turned his attention to British mountaineer Alan Hinkes OBE: the first Briton to climb all 14 8,000m peaks.
Teaser trailer

In some respects this feels like a typical Terry Abraham production, while in others the film brings something new to the table. There are distinct nods back to Life of a mountain: Blencathra – especially early in the film, where we see a few shots of Alan Hinkes climbing on Sharp Edge – but the star of this show is Alan himself, not the landscape (stunning as the landscape cinematography is throughout).
The film starts with Alan's early life in Northallerton, moving swiftly through milestones and places in his childhood. Roseberry Topping, one of Alan's favourite hills, features prominently early in the film. While it's commonly referred to as the Matterhorn of North Yorkshire, Alan Hinkes exclaims that the Matterhorn is the Roseberry Topping of Zermatt. This is a good example of the goofy sense of fun Alan brings to this film. I'm told that's what he's really like in person, but at times it does feel a shade overdone.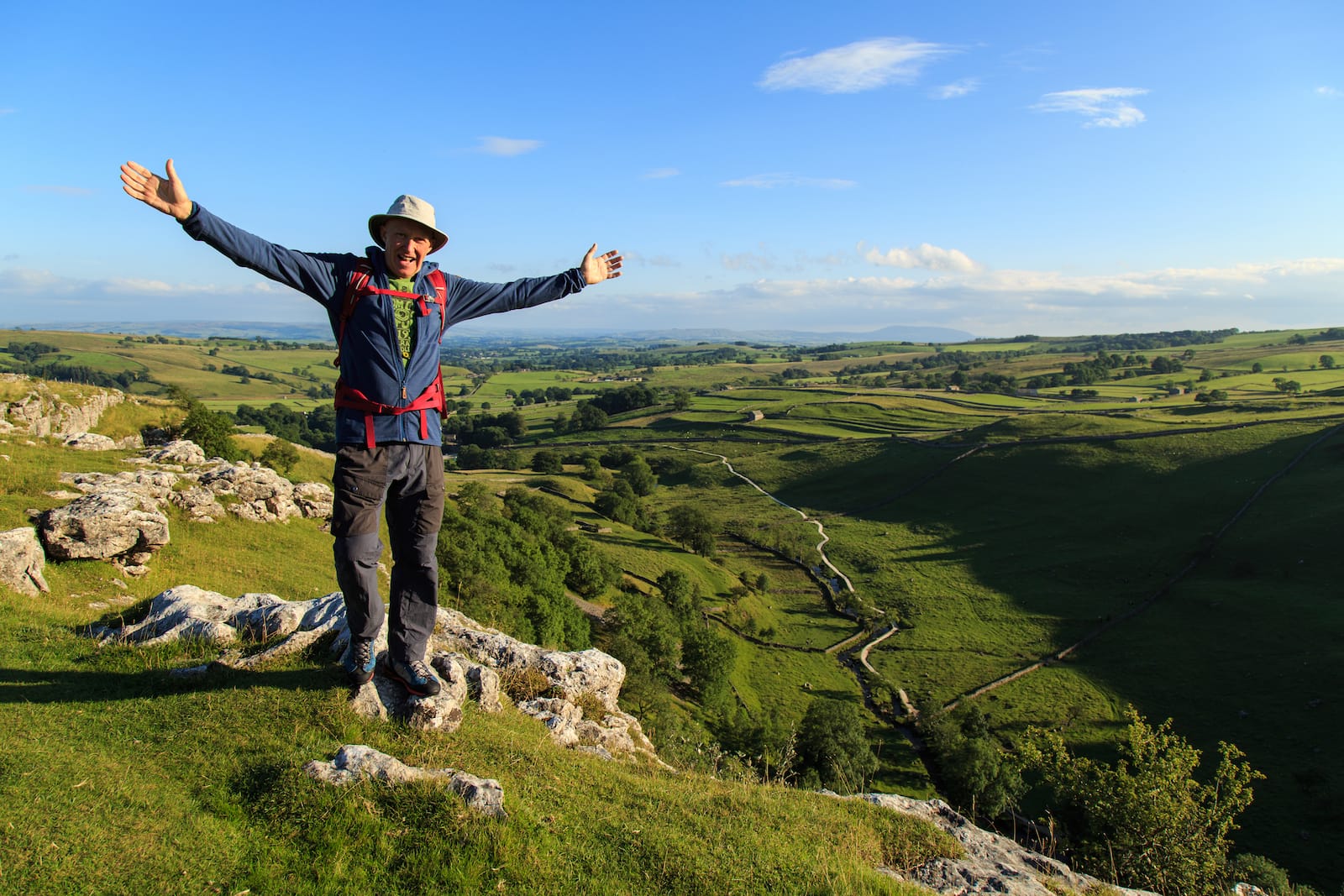 Early in the film, Alan heads into the woods with his grandchildren to light fires and learn about outdoor skills. This is a fantastic section that really helps to ground and humanise him before we're thrust headlong into his mountaineering career. As his grandson Jay says, he's "a crazy person that you tend to like, but who is also really funny."
The film whirls through many of Alan's favourite outdoor locations – the Lake District, Snowdonia (dropping in at the Pen-y-Gwryd Hotel to get a taste of the Everest history there), rock climbing with friends, a chat with Joss Naylor, examples of his outdoor voluntary work, even a brewery tour. I particularly enjoyed the bit where he's helping out on a Mountain Rescue exercise (he's an ambassador for Mountain Rescue England and Wales). The first part of the film is all about building up a picture of Alan Hinkes as a character. His generosity and breadth of knowledge really come through.
However, it's in this part that I feel some material could be cut. While each of these scenes is interesting, some contribute little to the overall narrative (for example, the Arctic dog-sledding). The movie is 1:46 hours – 1:30 would be a better fit.
There's a consistent message that Alan Hinkes doesn't have the recognition that he deserves, either in the UK or internationally, and that many people have no idea of his achievements. Very few people have climbed all 14 8,000m peaks, yet many more have died trying. I think this film will do much to inform people both of what he's done and what he continues to offer to the outdoor community and young people.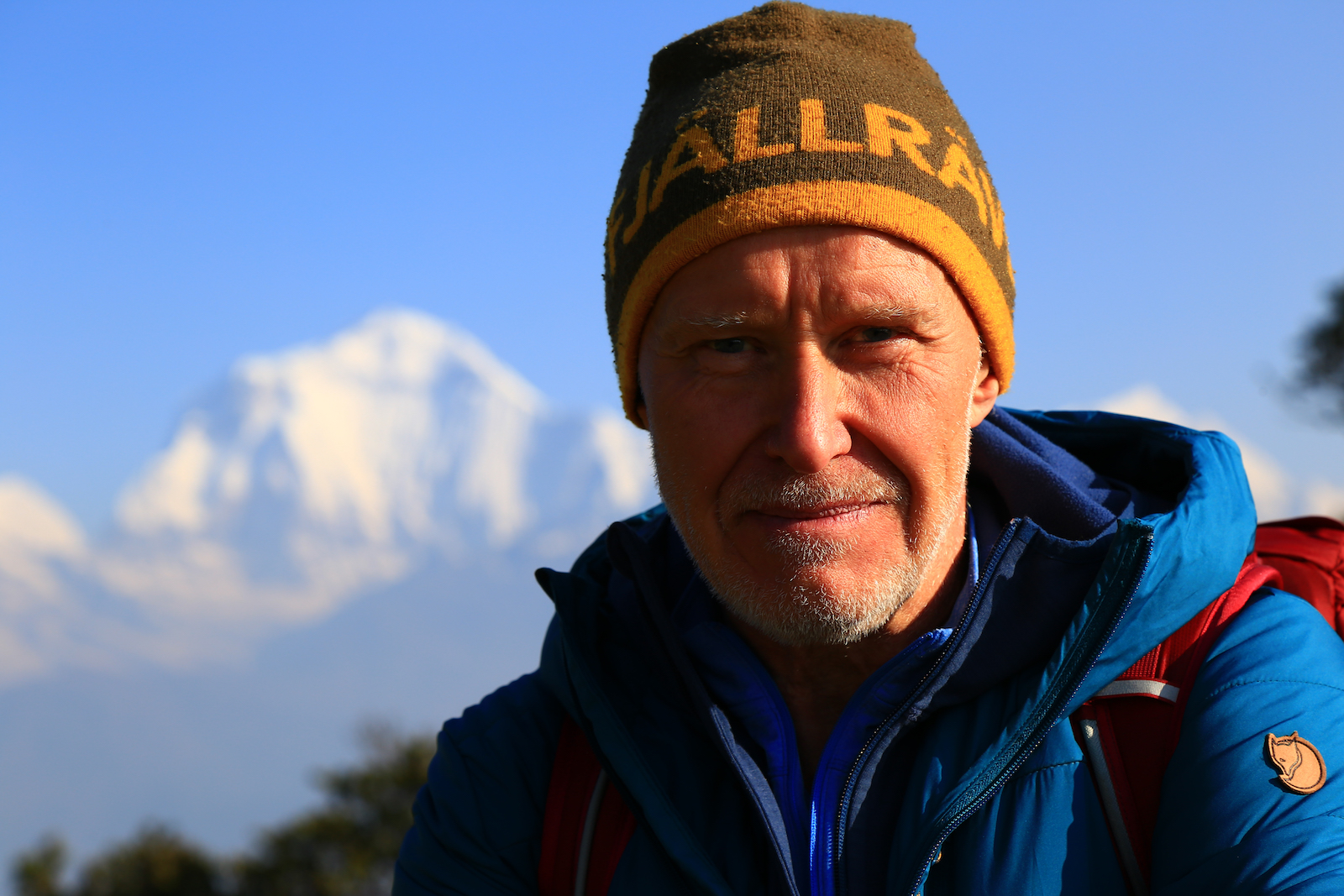 The second part of the film is concerned with Alan's mountaineering expeditions. The cinematography is fantastic here, and we're treated to classic Terry Abraham scenes of soaring pinnacles and swirling cloud over glaciers, but for me the archive footage from Alan's expeditions make the film. I'd seen a couple of these clips before, but to see the summit video from Kangchenjunga in context – Alan frozen and exhausted on the summit, contemplating his own death on the descent – was very powerful. Nobody can explain why mountaineers climb mountains, but this film does a pretty good job of showing why Alan Hinkes chose this path through life.
Much of the film is straightforward biographical fare, but we do see a few candid insights. At one point he drops the goofing around and tells us seriously that he's achieved what he wants to achieve, and that nothing would persuade him to climb an 8,000m peak again. He knows how lucky he is to still be alive.
Although there are few real surprises here, and it would benefit from a tighter cut, this is a great film that tells the story of Alan Hinkes and why he is significant to UK mountaineering culture. If you've enjoyed Terry Abraham's other mountain films, you'll love this one too.
Alan Hinkes – the first Briton to climb the world's highest mountains is available to buy in digital format on Steepedge.com now. The DVD will be available from Stridingedge.com from November 10.
All images © Terry Abraham