Help Ramblers Cymru encourage the Welsh Government to make their vision for a happier, healthier nation become a reality
Ramblers Cymru – part of the Ramblers, Britain's walking charity – is the representative body for walkers in Wales. They work to promote walking, open up new places to walk, and to develop path networks.
The organisation recently mapped out a new 10-year vision for walking in Wales. To help them achieve this goal, they now want your voice to encourage the Welsh Government to ensure Wales becomes a world-class country for walking.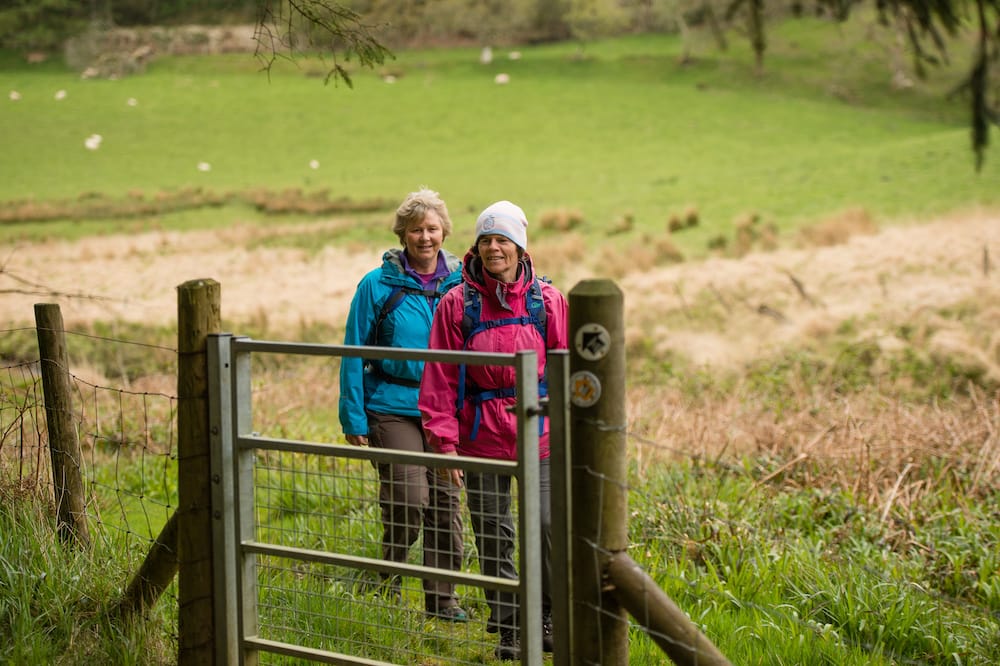 The Welsh Government is carrying out a consultation on the ways that people use and enjoy the landscape. Ramblers Cymru support many of the proposals being put forward, including extended access to coastline and cliffs, a statutory code for responsible access, and a digitised definitive map of paths covering the whole of Wales.
Angela Charlton, Director of Ramblers Cymru, said "It's really encouraging to see Welsh Government take on some of the changes we have been calling for as we believe they will make a real difference to how walkers enjoy the Welsh outdoors. For example, by creating a complete online map of Wales's paths people will find it so much easier to find out where they can walk, and the statutory code will help everyone understand how to behave responsibly. Opening up the coast and cliffs for more access is also a great step forward as it builds on the amazing success of the Wales Coast Path.
"We fully support opening up the countryside to more people, but we are concerned that some footpaths simply aren't suitable for bikes or horses. We are asking Welsh Government to consider each path on a case-by-case basis, with the help of local knowledge and, of course, Ramblers Cymru's volunteers."
That's where you come in. Ramblers Cymru ask people to put their name to the campaign at Taking Wales Forward. It only takes a few minutes but could have a big impact for the future of outdoor recreation in Wales.
Here are the proposals being put forward by Ramblers Cymru:
extending access to coast and cliffs;
a Welsh statutory code for responsible access;
an all-Wales digitised definitive map;
the revoking of some restrictions on the use of open access land;
the removal of the 2026 cut-off date for historical paths to be recorded.
How Ramblers Cymru is already making an impact
Ramblers Cymru believe that community should be at the heart of decisions about changing use, because outdoor spaces should be cherished community assets. Across Wales much of the path network – which is enjoyed by millions of people each year – is regularly maintained by Ramblers Cymru's volunteers, who take a hands-on approach to improving their local area.
Volunteer groups across Wales clear footpaths, fix and build fences, bridges, gates and boardwalks, all with the support of their local councils. One Ramblers volunteer maintenance group in Anglesey, the Silver Slashers, have clocked up 572 work days over the past 12 years, with an average of 12 people working per day. In this time they have cleared 48km of footpaths, and opened up 70 paths that were previously inaccessible to the public – in addition to building 375 gates, 78 bridges, and 3km of boardwalks.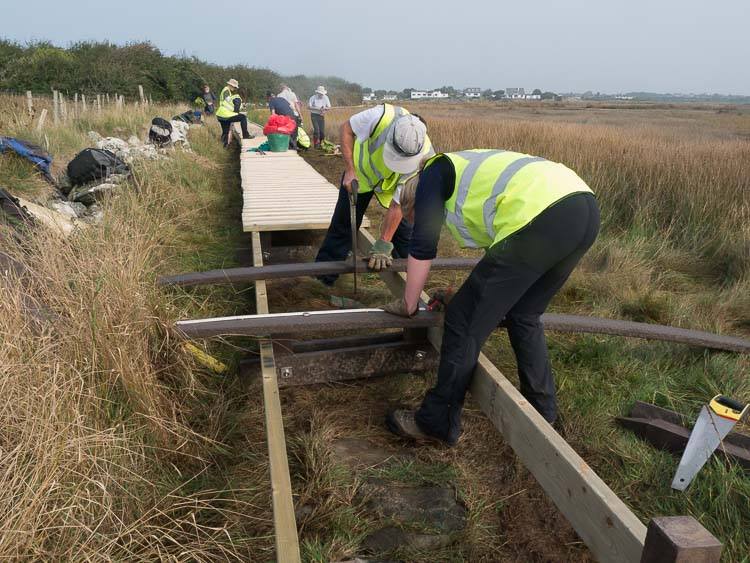 Local Ramblers Cymru volunteer John Stubbs said "Our path network is something to be treasured and we want everyone to recognise the value that it brings in connecting people to the places around them. As a walker all my life, I volunteer to maintain the footpaths as a simple way to give back to my local community and let the public enjoy our beautiful outdoors."
For further information about Ramblers Cymru's vision for walking in Wales, please visit http://www.ramblers.org.uk/walesforwards.