The outdoor writer Richard Gilbert died in January 2018, aged 80
By Roger Smith
Richard was best known for the series of books he wrote for Diadem in the 1980s including The Big Walks and Classic Walks, but he had a long and distinguished career as an author and mountaineer.
Richard first started climbing while at Oxford, and was President of the University Mountaineering Club. He then worked as a chemistry teacher at Ampleforth College in North Yorkshire, and while there received a Winston Churchill Fellowship for his pioneering work taking boys on expeditions. He continued climbing for a time, but moved to hillwalking after a fall while climbing in Wales, and the climbing death of a close friend.
He soon began to concentrate on Scotland, and is shown as number 101 on the Munros compleaters list, his last Munro being Bidean nam Bian in Glen Coe.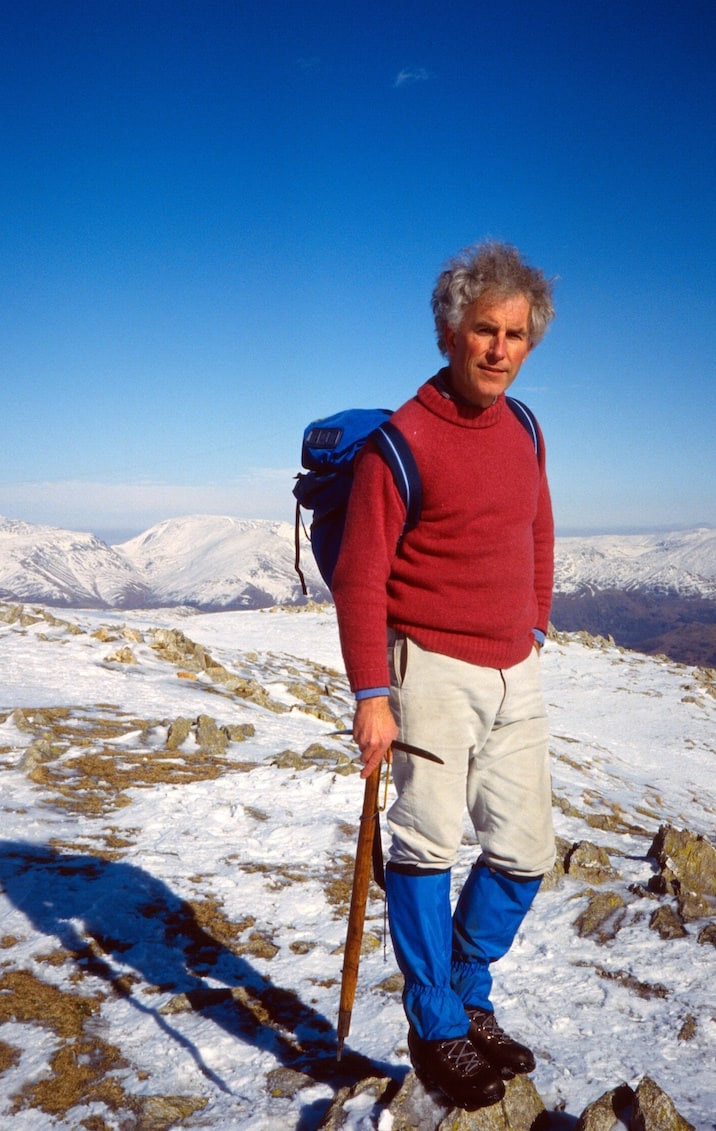 He started writing in the 1970s and was a columnist for High magazine. His first book was Memorable Munros (Diadem, 1976) and he went on to produce The Big Walks (1980), Classic Walks (1982) and Wild Walks (1988) all with the same publisher. He wrote 11 books altogether and his book Exploring the Far North West of Scotland (Cordee, 1994) was voted best guidebook of the year by the Outdoor Writers and Photographers Guild. He developed kidney disease in the 1990s but despite needing regular dialysis continued to enjoy the outdoors whenever he could. In 1997 Richard and his wife Trisha completed The Great Outdoors Challenge together.
Richard will be remembered as an articulate and passionate defender of the wild places and he was a long-term supporter of the John Muir Trust and the Scottish Wild Land Group. Walking with him was always a joy and he will be sadly missed by his many friends in the outdoor world. Our sincere condolences go to Trisha and their four children.