Wet weather hampered Dermot's GR10 hike, but he still succeeded in raising €2,000 for Irish Dogs for the Disabled
A few weeks ago, we spoke to Dermot Cosgrove, who was about to head to the Pyrenees to hike a section of the GR10 for charity – raising money for Irish Dogs for the Disabled, a charity that relies on donations to fund the considerable cost of training support dogs. You can read our original interview with Dermot  here. But how did he get on?
Tell us about how your GR10 hike went. How did the wet weather affect you?
"The trip went well despite extremely heavy rain that forced me to take shelter in a Gite d'Etape for two whole days. I had planned to make it as far as Borce / Etsaut for a total of 220km, however with the loss of time and slow going on other days I had to stop at the Gate de Kaskoleta and then walk back to Saint Jean Pied de Port in order to find transport back to Biarritz in sufficient time for my flight home.
"The total distance walked in 8 days was 174km, which all things considered wasn't bad."

What was the best moment on the trail?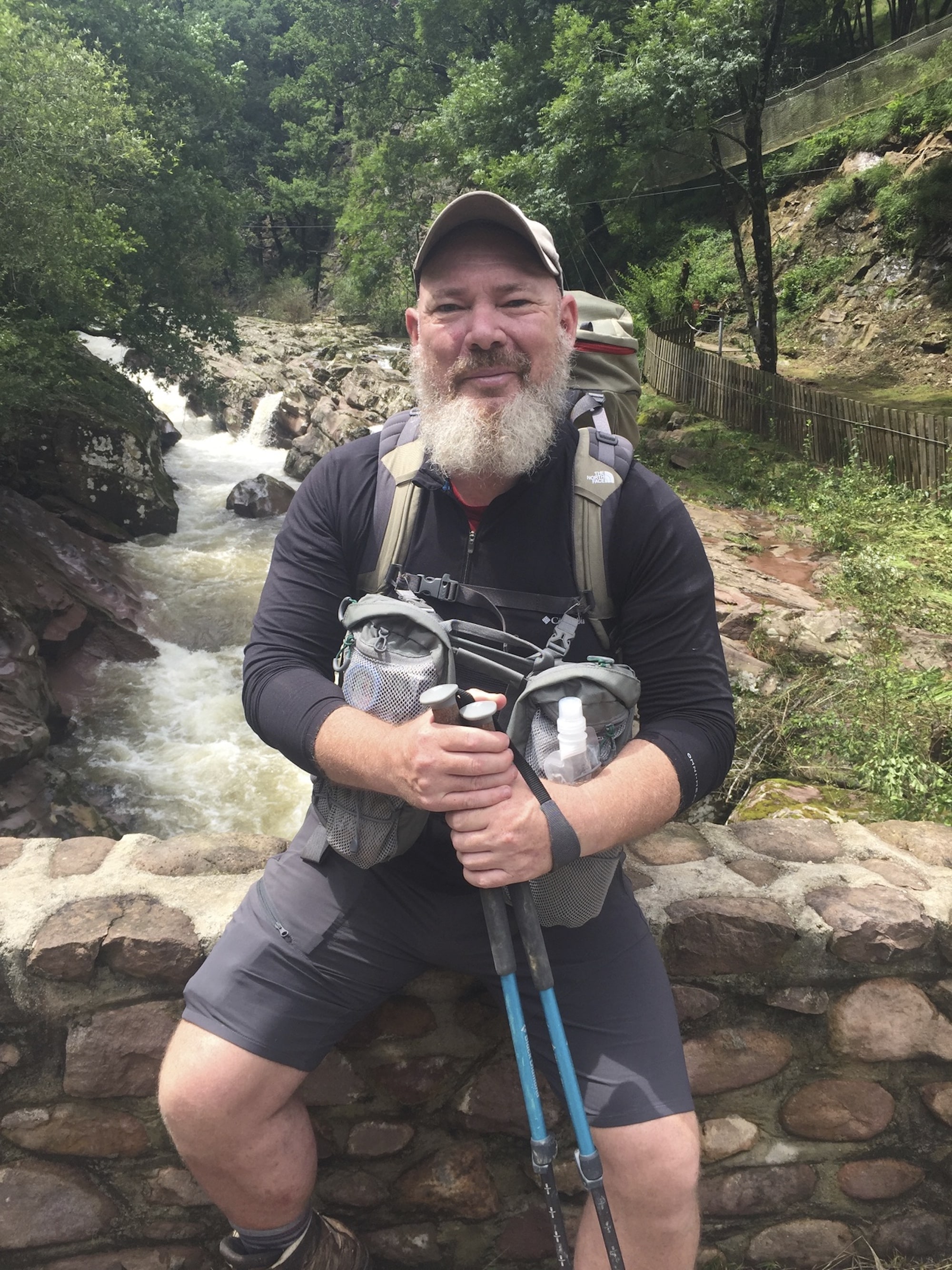 "The highlight for me was arriving at the Col des Veaux, after having been stuck in Ainhoa for two days, to see a dozen griffon vultures circling through the low cloud. They're absolutely immense birds and to see them in the wild and at such close range was amazing. Another highlight was meeting Bryan Johnson, who wrote the Cicerone guide to the GR10, and enjoying the company of Al Polden – a very experienced hiker from Manchester who definitely has some Sherpa DNA in him."
Any unexpected challenges?
"The amount of rain came as a shock. I had been expecting some, as that's the nature of the Basque Country, but it was real West Ireland winter levels that came bucketing down.
"Apparently on the first day of heavy rainfall the 50-year record for rainfall in France was broken. It's been an exceptionally bad year in the French Basque Country for rain, and it slowed my pace down immensely. It was a case of slogging through ankle-deep mud or negotiating tracks that had been scoured of earth by the flow of water, leaving loose rock."

What has the response to your fundraising efforts been like?
"Fundraising has gone really well – people have been fantastic with their donations, and in the week or so in the run up and the time in France there's been just short of €2,000 raised, which is a fantastic kick-off. The effort now will be to capitalise on that and work at raising the remaining €13,000 over the next year."
What's your next step?
"The next step is to start training for my solo unsupported crossing of Iceland, selecting which gear to bring and figuring out how much food to pack for roughly 21 days. The intent is to make the traverse from north to south in 17 days, factoring in 2-4 rest / bad-weather days. I'll be training with a view to doing between 25 and 30km a day so I'll be doing a lot of walking along with gym work on strength and fitness over the next 12 months."
Donate here: https://give.everydayhero.com/ie/walk-for-the-dogs-2