A fascinating new piece of research released today, on International Women's Day, reveals the huge positive impact of adventurous activity outdoors on the lives of women in the UK and around the world. 
Initiated and managed by adventurer and endurance athlete Hetty Key, the Women in Adventure Mental Wellbeing Survey was launched to investigate the association between the outdoors and mental wellbeing in women. A total of 2718 people responded, from 44 countries, but the majority (72.6%) were from the UK.
The survey investigated how respondents spend their time outdoors, the effect it has on mental wellbeing and which outdoor activities have the most significant benefit.
"As a community, instinctively we know that being outside is good for the soul – it makes us feel alive," says Hetty. "However, at the time the survey launched, we felt that there was a lack of accessible information investigating how and to what extent the outdoors impacts the lives of women who participate in adventure sports. We want to change this."
Asked to select the three adventure sports they participated in most, 1475 of the women who responded identified as hikers, with 664 also actively engaging in wild camping. Other sports cited included cycling (1103 respondents), running (1015), mountaineering, climbing, kayaking and skiing.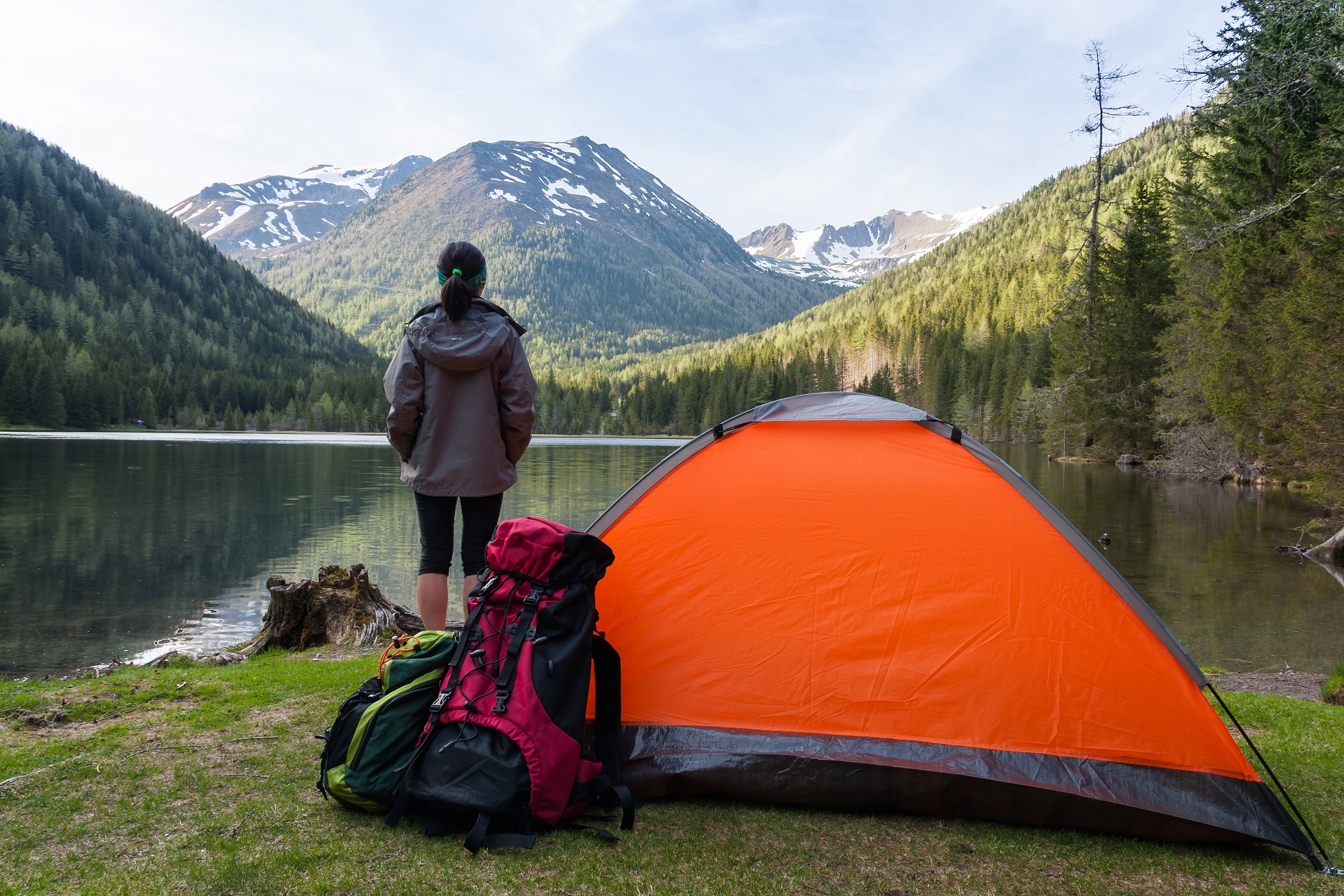 Alpine camp photo: Photomario/Shutterstock
Of the women surveyed, 99.6% said that the outdoors has a positive impact on their mental wellbeing, with 94.9 "strongly agreeing" and 4.7 "agreeing" with that statement. The same total said that it had a positive impact on their physical wellbeing.
The impact of outdoor adventure was also assessed in terms of women's self-esteem, resilience, and the way they look at life and future prospects.
Formerly employed by outdoor equipment brand RAB, Hetty Key will now be working full-time on her research, investigating opportunities to take it further, and to educate businesses and brands on the results and how they might help contribute to positive change.
Read the full results of the survey on the Women in Adventure website.
Top image of woman hiking in the Himalayas by Olga Danylenko/Shutterstock.