Fancy a career change? Plas y Brenin, the National Outdoor Centre, explains how you can professional job in the the outdoors, even without any prior experience! 
This advertising feature is sponsored by our friends at Plas y Brenin
New research shows that almost a quarter (24%) of Brits discovered a new appreciation for the outdoors and nature during coronavirus lockdowns.
The survey – conducted by Plas y Brenin, the National Outdoor Centre – also reveals that almost a third (32%) tried a new outdoor activity for the first time, whilst one in 10 people aged 18-34 have been inspired to have a career change and get a job in the outdoors with 7% wanting to form their own outdoor activities or walking club.
The driving force behind these trends?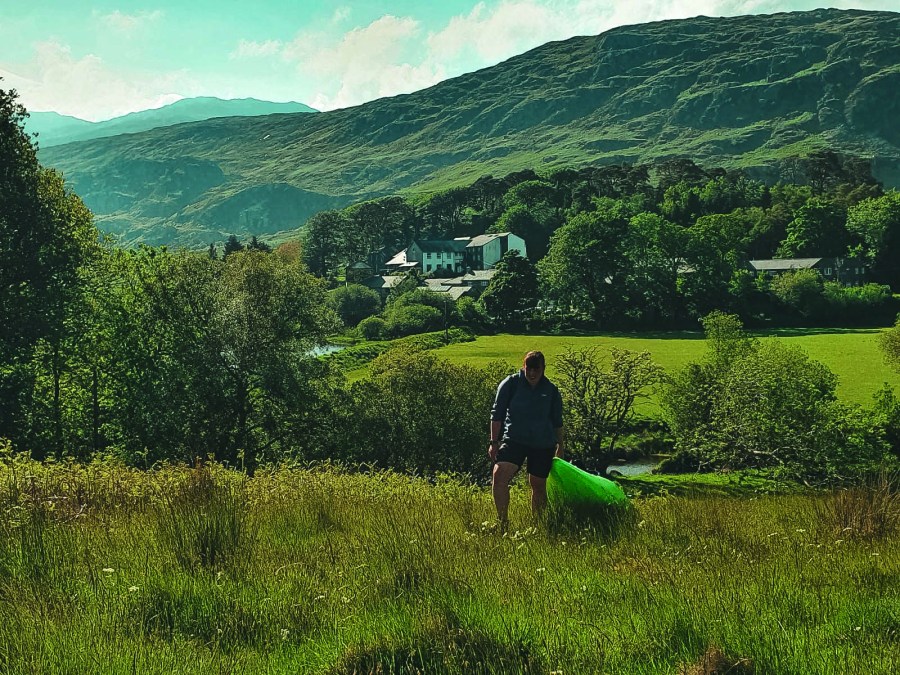 The pursuit of more freedom, flexibility and job satisfaction, leading to what has been termed 'The Great Resignation'. However, one of the biggest barriers is people not knowing how to get started – or what qualifications and jobs are available. So how do you get a job in the outdoors? Plas y Brenin believes it has the answer.
Since 1955, the centre has been providing coaching, training and leadership in mountaineering, climbing, paddle sports and mountain biking.
Nestled in the heart of Snowdonia National Park, it provides everything from family adventure days and skills courses through to national governing body (NGB) qualifications that enable a pipeline of talented outdoor professionals to service the sector. 
Its flagship offering – Fast Track – is a four-month course allowing individuals to gain NGB qualifications for getting a job in the outdoors.
Participants receive high-quality kit and equipment, on-site self-contained accommodation with en-suite bathrooms, and all meals (there is also a non-residential option).
No prior outdoor industry experience is required, and full mentoring and coaching, from some of the UK's most respected instructors, ensures  tailored learning.
Indeed, one-to-one mentoring sessions at the end of the course enable participants to focus their training to their specific requirements
For those who choose the residential option, living at Plas y Brenin provides on-the-doorstep access to Snowdonia's mountains and outdoor activities, as well as use of on-site facilities including a climbing wall and a kayak rolling pool.
Helen Barnard, chief instructor at Plas y Brenin, says: "Fast Track is our ultimate course. It enables people to work towards professional qualifications whilst being completely immersed in the outdoors industry over the four-month period."
"Each participant comes with their own personal ambitions, and we find this course has not only transformed careers and opened doors but it has often changed
lives whilst creating lasting friendships!"
"As the National Outdoor Centre at the forefront of professional development of the industry, our role is to support all our customers on their journey."
Why become qualified for a job in the outdoors?
Qualifications enable participants to find work as outdoor professionals, inspiring and introducing people to the outdoors safely and responsibly – an incredibly rewarding experience.
Potential career opportunities include running an outdoor business, working with school children, helping people with mental health issues
or disabilities, and leading expeditions.

A survey of previous Fast Track participants showed that of the 65 per cent now working in the outdoors, 60 per cent were employed as outdoor instructors, 25 per cent were self-employed instructors and 15 per cent were working as expedition leaders. 
Courses participants will complete include: mountain skills, summer mountaineering skills, winter mountaineering skills, rock climbing (single-pitch climbing and multi-pitch rock climbing), mountain biking and paddle sports (inland kayaking, open canoeing, sea kayaking, stand-up paddleboarding).
These courses are all professionally governed and administered by NGBs. Specific qualifications include Mountain Training's Mountain Leader course, Level 2 British Mountain Bike Leader Award, the Duke of Edinburgh's Assessor Accreditation Scheme and a first aid qualification, to name but a few.
The course also includes a credit system where participants can finish in mid-April instead of the end of April and carry across up to 10 days' credits (at no additional cost), which can be used for National Governing Body Qualification Training or Assessment courses.
Most people will use these on assessment courses, enabling them to have more time for consolidation after the training course. The credits must be used within 12 months following completion of the Fast Track Course (April to April the following year).
PARTICIPANT TESTIMONIALS
Grace Alsancak-Hay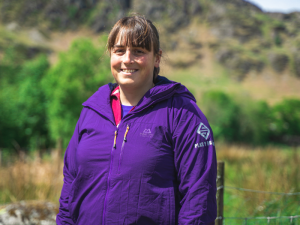 "I had been considering a career change for a while, and when the Covid-19 pandemic hit I used this as an opportunity to re-evaluate my goals. A Fast Track course seemed like a great first step into outdoors instructing, and Plas y Brenin's offer really stood out – especially for its incredible facilities and experienced staff."
"Joining a course with relatively small participant numbers was important to me as I knew I would gain more from a personal and tailored experience. Equally, being able to choose which qualifications I aimed for meant I could build it around my interests."
"Living in the heart of Snowdonia surrounded by lakes and mountains with a group of like-minded people meant there was always something to do and someone to do it with. I learnt so much from those on the course, but most importantly from the Plas y Brenin instructors, who are second to none in their knowledge and ability to impart this."
"Within days of finishing the course I started a new job as an outdoor instructor in the Lake District. It was always my intention to use Fast Track as a stepping-stone into a new career and to help me catch up on the years of climbing, paddling and mountaineering I hadn't done, so I could work towards NGB qualifications."
Adam Hodgson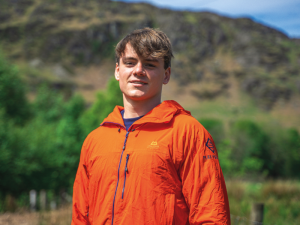 "I knew from a young age that I wanted to work in the outdoor industry and that a desk job wouldn't suit or appeal to me. After finishing school in 2019, I heard about the Fast Track programme at Plas y Brenin."
I attended the open day and knew that this would be an amazing opportunity to gain experience and start gaining NGB qualifications so that I could work in the outdoors. What better place to begin than at the National Outdoor Centre."
"I was informed that there would be a team of up to 12, who would all live together and who I would progress through the course with. Everyone came from different backgrounds and experiences, which was cool, especially as everyone was psyched about the outdoors and working towards being an outdoor instructor."
"We were situated in an amazing place in the Snowdonia National Park, meaning that we had everything on our doorstep – whether that was days when we received instruction or on our days off."
"I learned more than I ever could have anticipated, and came away with a valuable amount of experience I would never have been able to attain if I had not chosen the Fast Track course. As a result, I left with NGB qualifications that enabled me to get work within the outdoor industry."
"The best parts of the course were meeting new people who are equally as passionate about the outdoors, and having the best four months I could have asked for."
About Plas y Brenin
The National Outdoor Centre is a world-renowned provider of adventure sports training. Its work is focused on developing inspiring coaches, instructors and leaders in adventure sport – be they volunteers or working professionally in the sector – to better support people from all backgrounds to get active in the outdoors.
Owned by Sport England, Plas y Brenin is operated on its behalf by the educational body the Mountain Training Trust (MTT), a not-for-profit charity founded by the British Mountaineering Council, Mountain Training UK and Mountain Training England.