After a record-breaking number of applications, five environmental and conservation projects have received a total of €150,000 in funding from EOCA

The European Outdoor Conservation Association (EOCA) has held two annual funding rounds for the third year in succession, allocating funding to projects that aim to conserve threatened habitats and have a link to outdoor enthusiasts worldwide. During the latest autumn round, 131 conservation organisations applied for funding – and, after a round of public voting and then a members' vote, five have been selected.
The European Outdoor Conservation Association is an initiative from the European outdoor industry with the objective of protecting the wild areas it cares so passionately about.
Designed to harness the incredible power of the outdoor industry and to raise money to donate to grassroots conservation groups, the European Outdoor Conservation Association is funded by membership and other fundraising activities within the outdoor industry. 100% of membership fees go to the support of projects. Membership is open to anyone that can demonstrate an involvement in the European outdoor industry.
Catherine Savidge, Joint General Manager of EOCA, said: "The voting period is always an incredibly exciting time of year, with thousands of people getting involved to have their say. It is a valuable tool for all projects involved in helping to put their work and their environmental issues on an international platform. We are very excited to support these five new projects, in five different countries. We look forward to hearing about and sharing the progress they make with their vitally important projects."
The funded projects
SAS Coastal Environmental Regional Reps, UK
Organisation: Surfers Against Sewage
The aim of this project is to work with communities across the UK to rid our oceans & beaches of plastic pollution. Surfers Against Sewage (SAS) will train up to 175 volunteers over two residential weekends to act as Regional Representatives for its coastline. Each year these amazing volunteers will organise over 350 beach cleans, remove up to 30 tonnes of plastic pollution from the UK's beaches and engage over 10,000 local community volunteers.
They will deliver environmental education talks at beach cleans to community groups, businesses, schools and universities encouraging everyone to go 'Plastic Free'. Working together, plastic pollution will be removed from beaches, people will be taught about the damaging effects it has on habitats and species and stop it getting there in the first place. By working with communities, businesses & local government the project aims to have '175 Plastic Free Communities' committed to reducing single-use plastics.
sas.org.uk
Reducing single-use plastic at coastal community schools in Guatemala
Organisation: Semillas del Océano (Seeds of the Ocean)
Plastic is one of the main issues that threatens coastal and marine ecosystems such as mangroves, sea grass beds and coral reefs, which are a great source of biodiversity. The Refugio de Vida Silvestre Punta de Manabique is protected due to its great biodiversity of species and habitats but it is being increasingly threatened by plastic pollution. This threatens the species but also the potential for ecotourism in the area, which could be used as a solid argument to prevent extractive activities in the region.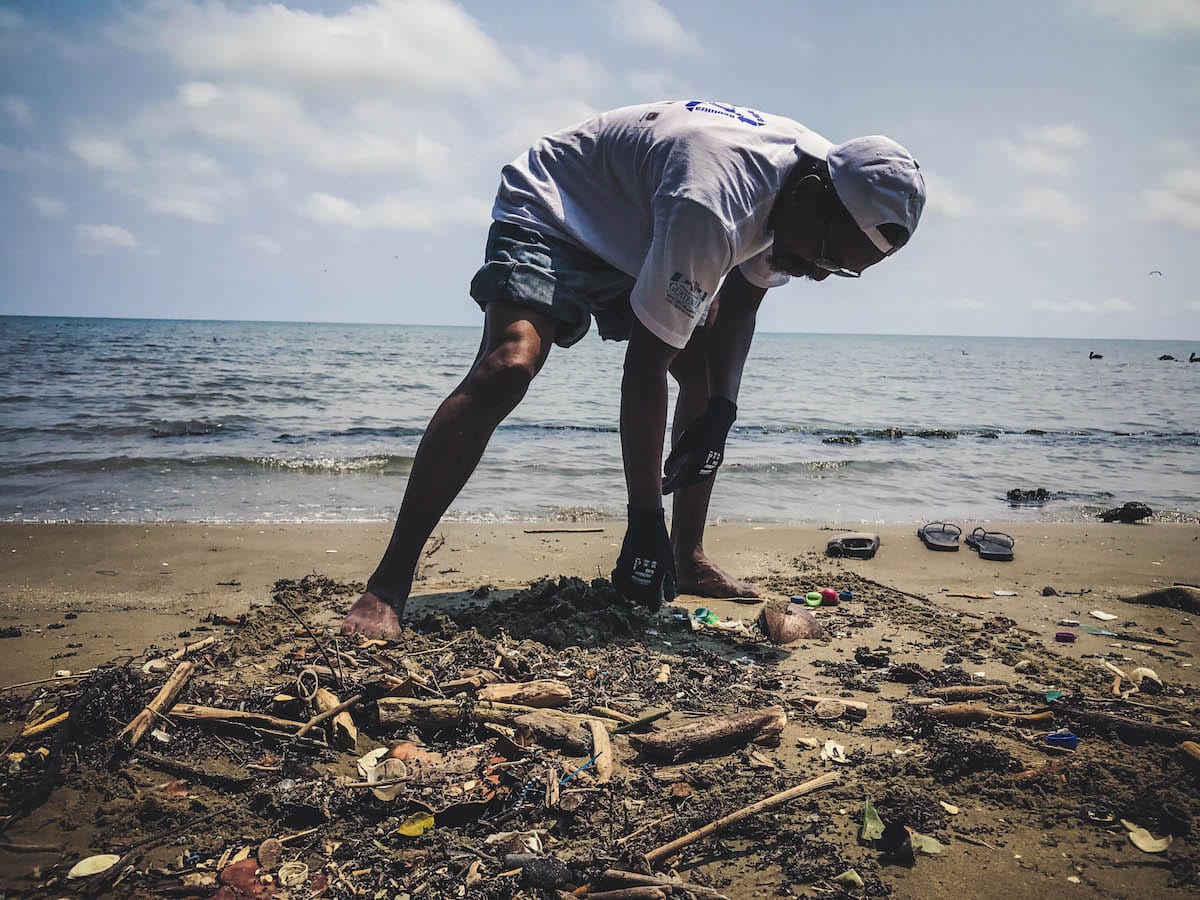 Semillas del Océano aims to reduce by at least 30% the consumption and emission of single use plastic at schools of the coastal communities of the Guatemalan Caribbean. Six schools that are located in communities settled in the protected area will each take 10 workshops about marine debris and solid waste. These workshops will include theory as well as practice activities such as beach clean-ups, classification of litter, creation of school gardens with recycled plastic and experiments about its characteristics and rate of degradation. The ultimate aim is for each school to become 100% plastic free.
semillasdeloceano.com
Conserving South Africa's Endangered Cranes
Organisation: Endangered Wildlife Trust
The heart of Drakensberg is a world heritage site – an incredibly beautiful and rugged landscape – the backbone of South Africa's Eastern Escarpment. Here Grey Crowned cranes, Blue Cranes and Wattled Cranes are all threatened with extinction due to very real and severe threats. Loss of habitat, conflict with farmers, fracking and illegal removal from the wild all take their toll.
The ambitious project will work with landowners and communities to expand the protected areas south of the world heritage site by at least 25,000ha. This will provide important safe spaces for these three crane species to thrive – through improved habitat management (by clearing at least 10 hectares of alien plants annually and implementing sustainable grazing) – and a buffer to the heritage site. The project will establish legal agreements with farmers, develop eco- and agri-tourism, create trails for running, walking and biking, and accommodation options, as well as a website for outdoor enthusiasts.
ewt.org.za
Let's Take Action for the Bear, Italy
Organisation: Salviamo l'Orso
The Marsican bear population is 50-60 individuals and considered Critically Endangered by the IUCN. Located in the Central Apennines, the subspecies of the brown bear is considered a wildlife symbol of the area in the mountain, woodland and prairie habitats in which it lives. However, human-caused mortality is still high due to conflict with bears and livestock, retaliation poaching, disturbance through human activities, habitat fragmentation, old fencing and barriers hampering bear movements, health problems caused by diseases caught from livestock and pets and vehicle-bear collisions.

This project will prune abandoned fruit trees to allow better access and more food for the bears, set up 672 acoustic and optical wildlife warning reflectors along an 11.2km stretch of the main road that passes through the area (which will make a noise when car lights reach them to scare the bears away), remove 4km of old and abandoned barbed wire and fencing from mountain areas to promote easier movement of the bears to new areas and improve the landscape, restore and improve signage on three trails in the area to prevent hikers wandering off trails getting lost and disturbing bears in their dens or natural habitat.
salviamolorso.it/en/
Habitat Restoration and Ecotourism for Chimpanzee Conservation, Uganda
Organisation: The Bulindi Chimpanzee and Community Project
Western Uganda's Hoima district is dominated by village and agricultural land but small forests occur along watercourses and valleys throughout the 1,000km2 region. These unprotected forests are owned by local village households and provide critical habitat for a population of 300 wild chimpanzees, as well as other primates including black and white colobus, vervets, baboons, and the endangered Ugandan mangabey. Hoima's small forests have additional conservation value as a wildlife corridor linking two large protected areas to the north and south.

The area is threatened by unregulated tourism, pressure for development, and agricultural expansion. The removal of forest leads to crop-raiding by chimpanzees, which are then trapped or killed. For many households the forest is their only source of income. This project will work with local communities to develop local livelihood alternatives from sustainable ecotourism alongside woodlots and 'chimp friendly' coffee farming to reduce pressure on natural forest. Tree nurseries will be established and 200,000 coffee trees, 200,000 native species for enrichment planting, and 200,000 fast-growing exotics for woodlots, will be grown.
A thorough biodiversity survey will be conducted, guidelines for best practice ecotourism and visitor enhancement will be drawn up, 150 energy-saving stoves will be constructed, and there will be local educational outreach for schoolchildren and adults.
bulindichimpanzees.co.uk
How the voting works
EOCA's General Managers and Scientific Advisors rigorously assessed applications, producing a shortlist of 15 projects that best fitted the funding criteria and were deemed the most worthwhile from a conservation point of view. The 15 shortlisted projects were then involved in a public vote on the Association's website. Fierce competition led to over 50,000 votes being cast. Following the public vote, members of the Association then had a week to select two more projects to be funded, via a private vote.
The projects were divided into three categories:
Projects addressing water-based issues and habitats;
Those conserving or restoring forests;
Those located in mountainous areas.