From Iceland to Nepal via Finland, Canada, the Scottish Highlands and more, let the February issue of The Great Outdoors inspire your hiking adventures for 2022.
It's a top time of year for adventure planning – and you'll find all the inspiration you need inside the February issue of The Great Outdoors.
We've scoured the globe to bring you 2022's best trips and hiking holiday ideas, picking out long-distance treks, new trails and epic expeditions from Scotland to the Himalaya. After something that combines a hiking challenge with a comfortable home base? You'll also find a roundup of the best base camps for European hiking holidays, along with top tips for single- and multi-day walks.
Also in this adventurous issue:
Trail hut warden Katie Featherstone revisits the Laugavegur, Iceland's best-loved backpack
Roger Butler explores the wintery wilds of the Carneddau
David Lintern hikes the snowy Loch Lochy Munros
The winners of The Great Outdoors Awards 2021 revealed
Alex Roddie and Judy Armstrong review the best down jackets for 2022
PLUS: tips to make your gear last longer, 5 wild walks, Route of the Month visits the Arrochar Alps, why 'corporate rewilding' isn't the best way to restore our landscapes – and plenty more.
How to get a copy
Order a single copy of this issue and get it delivered with free postage.
Take out an annual subscription and take advantage of our new subscriber offer (£15 for your first 6 issues).
Download the digital version to your tablet or smartphone and start reading straight away.
Take advantage of our special lockdown offer (3 issues along with the accompanying digital editions for just £9.99 plus free postage, with no ongoing commitment to subscribe.)
Buy it in shops across the UK.
Read more: a look inside the issue
Star Treks: Craving the freedom of the trail again? Meera Dattani picks out 2022's best big trips and hiking holiday ideas, in Britain and beyond.
"Here we've gathered some of the most interesting and varied hiking 'big trip' ideas across the world for the year ahead – the kind of adventures you can conceivably squeeze into a normal holiday window, give or take a week or two here or there if you can swing a bit of extra annual leave. These trails range from pristine pine forest to tropical jungle; from canal towpaths to alpine extremes; from coastal trails to desert landscapes."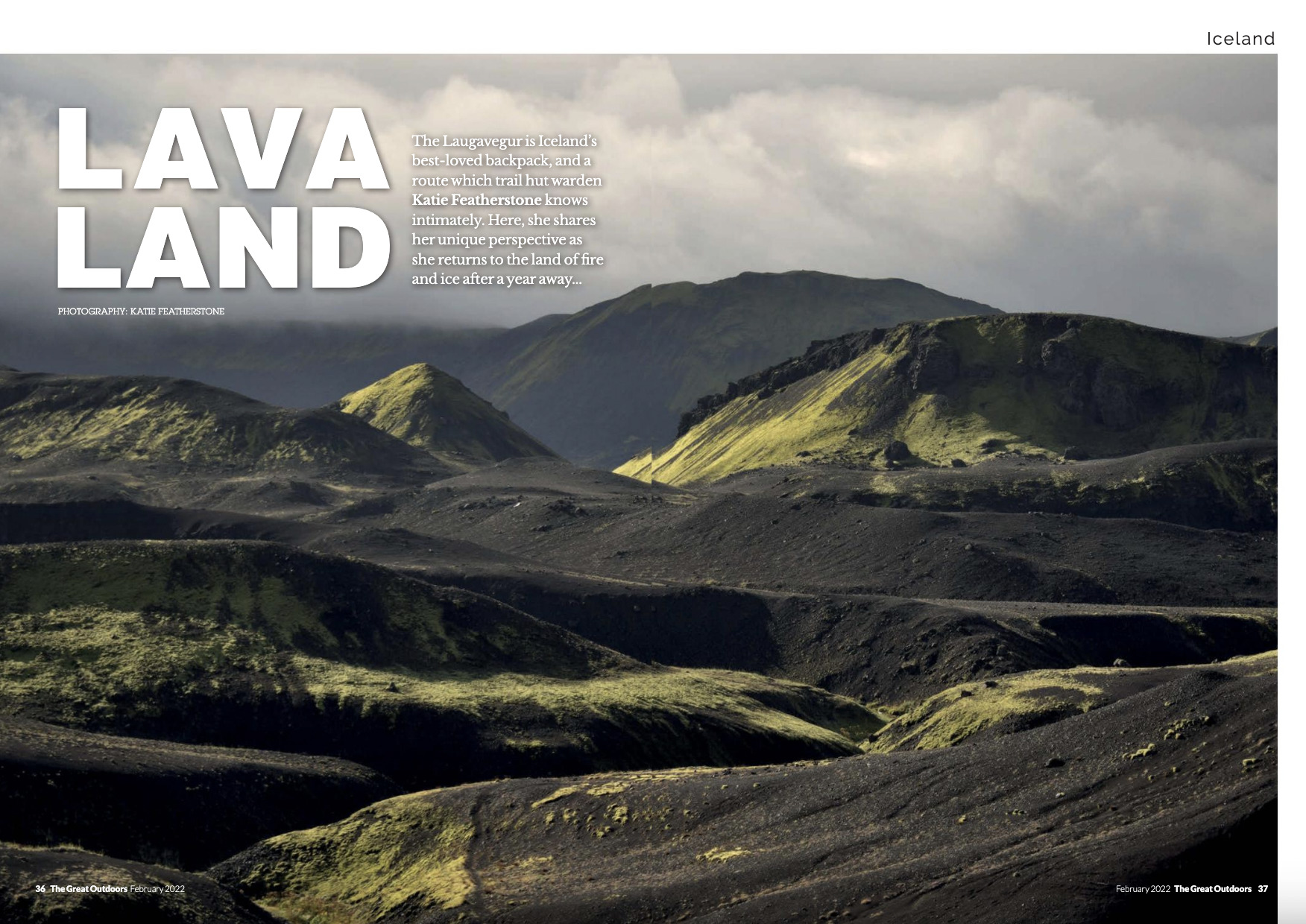 Lava Land: The Laugavegur is Iceland's best-loved backpack, and a route which trail hut warden Katie Featherstone knows intimately. Here, she shares her unique perspective as she returns to the land of fire and ice after a year away…
"A seemingly barren, black desert, Emstrur is an alien planet of sporadically placed mountains, the green backs of sea monsters breaking the surface of an ominous, sooty sea. We spoke little through the hoods of our waterproof jackets, but within a few hours the sky began to brighten. Each time I walked that stretch, I noticed more of the sturdy plants and animals that survived there: the twisted fronds of warped willow trees that grow horizontally outwards, rather than up; round colonies of moss on the sand like Pacific islands surrounded by water; a pair of Arctic skuas swooping overhead, piercing the silence with their raucous cries."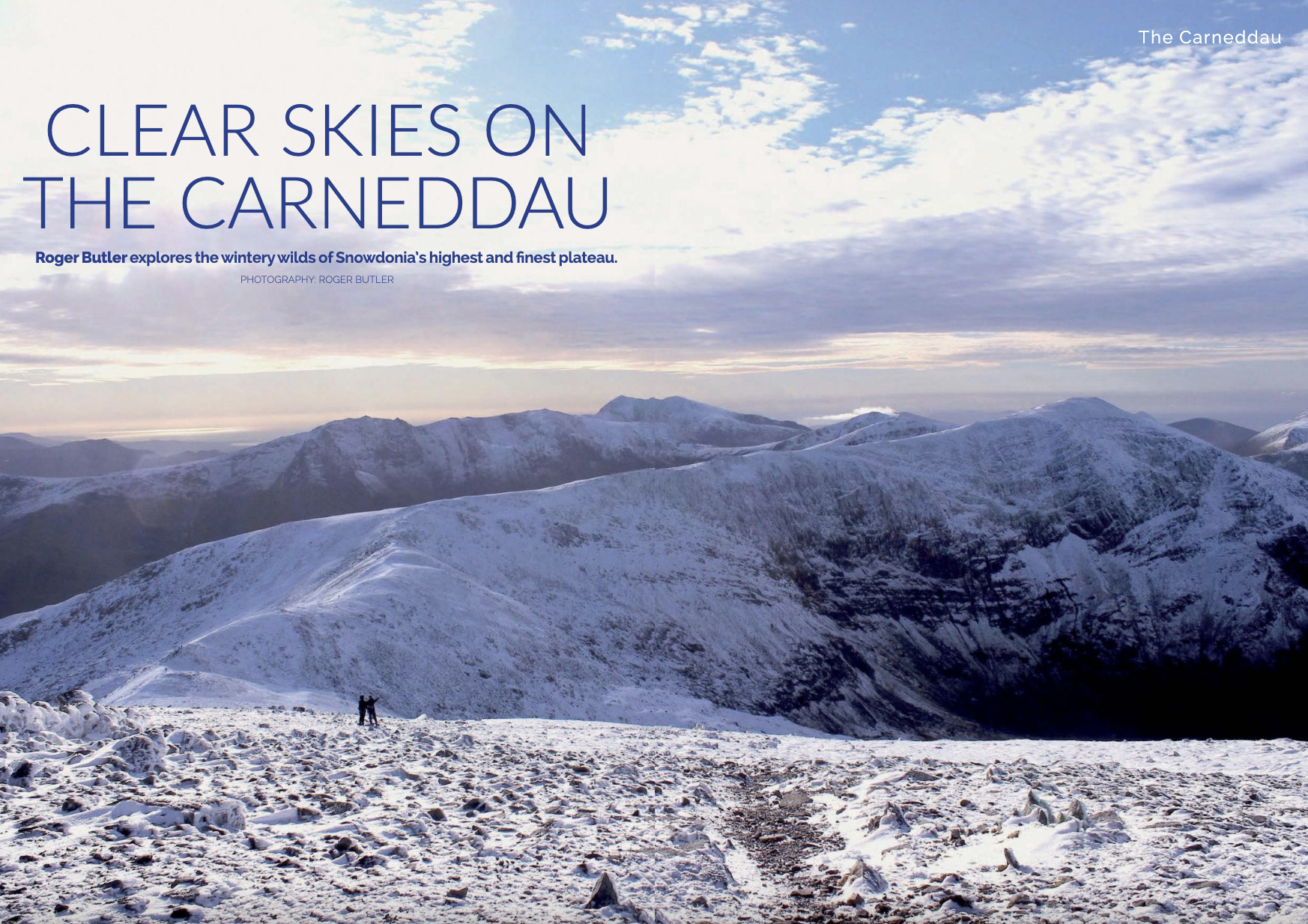 Clear Skies on the Carneddau: Roger Butler explores the wintery wilds of Snowdonia's highest and finest plateau
"Clumps of cotton wool cloud gently swayed in every valley between here and Cadair Idris and, marooned on the north coast of the Lleyn Peninsula, the trio of ocean-isolated hills known as the Rivals floated above drifts of satin mist before plunging into Caernarfon Bay at wild, unexpected angles. Further west, beyond the extraordinary Iron Age fort on Yr Eifl, a series of tops seemed to bar the way to the thundering waves at Hell's Mouth. No wonder the early pilgrims who travelled out to the spiritual isle of Bardsey thought their journeys were rather special undertakings."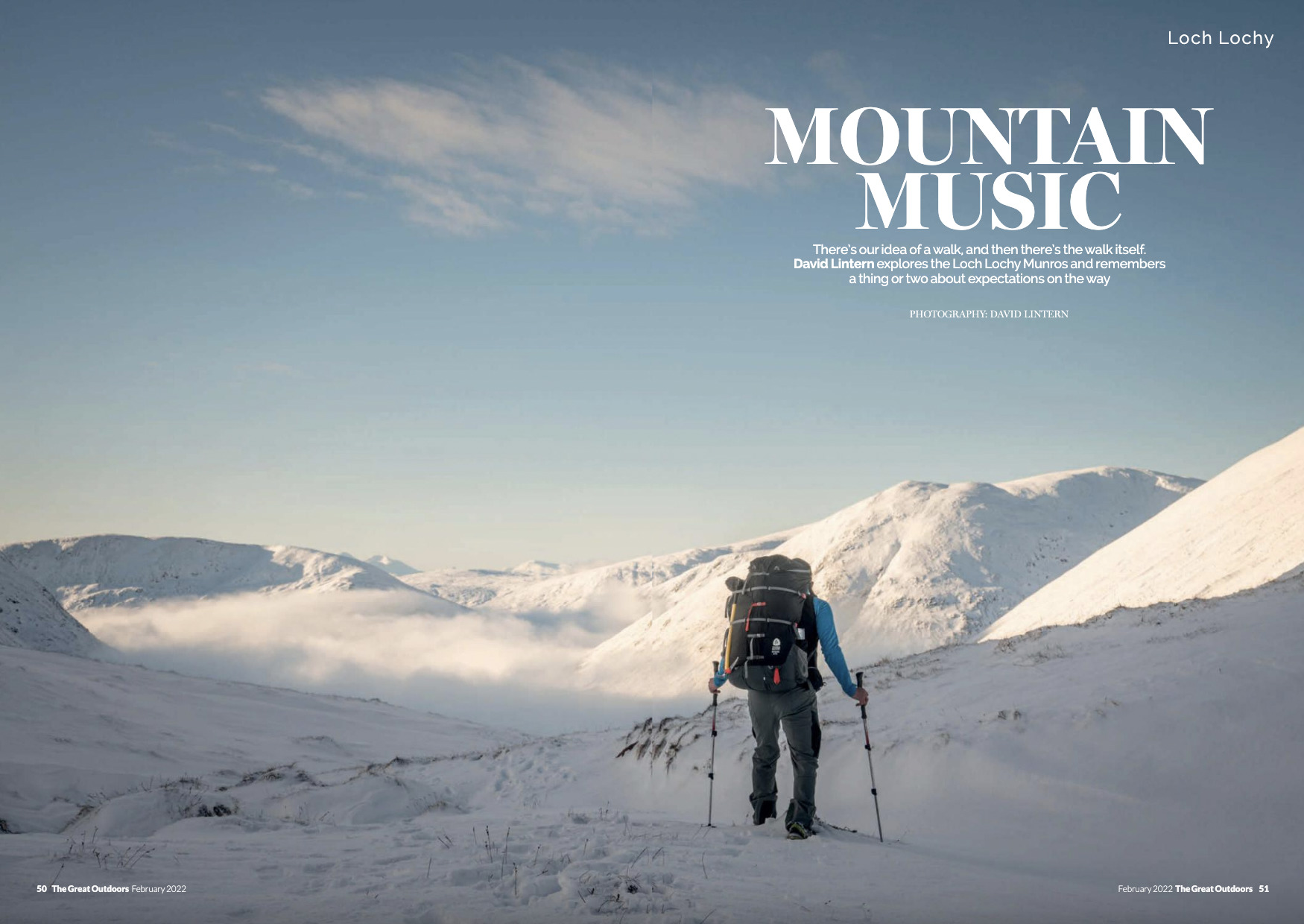 Mountain music: There's our idea of a walk, and then there's the walk itself. David Lintern explores the Loch Lochy Munros and remembers a thing or two about expectations along the way
"A long ridge stretched out to my left, as if by invitation. I dropped to the bealach again, and shortly after found myself on a narrow arete decorated with meringues of snow that curled away to frame Ben Tee perfectly. Here, in front of my nose, was the effortless elegance I'd been trying far too hard to achieve. Now that I wasn't trying to control the story, everything that had felt lumbering and awkward about the trip so far just fell away."
Order a single copy of this issue and get it delivered with free postage.