Walk the most scenic routes in Britain, get a local's view of Lakeland mountain highlights, plot a backpacking epic around the Isle of Man and read about a wild adventure on the Jordan Trail – all in the Spring issue of The Great Outdoors
Main image: Blea Water from High Street at sunrise, by Daniel Toal
Trying to pick out the best mountain views from Britain's superlative supply of vistas is a Munro-sized challenge – but who better to make the call than a professional landscape photographer? For the Spring issue of The Great Outdoors, we asked five of our favourite snappers to list their most loved high-level viewpoints. From high ridges to peak-encircled plains, you might just be surprised – and inspired – by their choices.
Also in this panorama-packed issue:
Tour the Lake District's scenic highlights with Cumbria-based photographer Daniel Toal
Join Nicola Hardy for a 150-mile walk around the Isle of Man
Follow the Jordan Trail across three wildly different ecosystems with Alice Morrison
PLUS: tips to beat your fear of heights, hydration and water treatment products tested, 5 wild walks, route of the month on Buchaille Etive Mor, Q&A with author Helen Mort, and much more.
How to get a copy
Order a single copy of this issue and get it delivered with free postage.
Take out an annual subscription and take advantage of our new subscriber offer (£15 for your first 6 issues).
Download the digital version to your tablet or smartphone and start reading straight away.
Take advantage of our special lockdown offer (3 issues along with the accompanying digital editions for just £9.99 plus free postage, with no ongoing commitment to subscribe.)
Buy it in shops across the UK.
Read more: a look inside the issue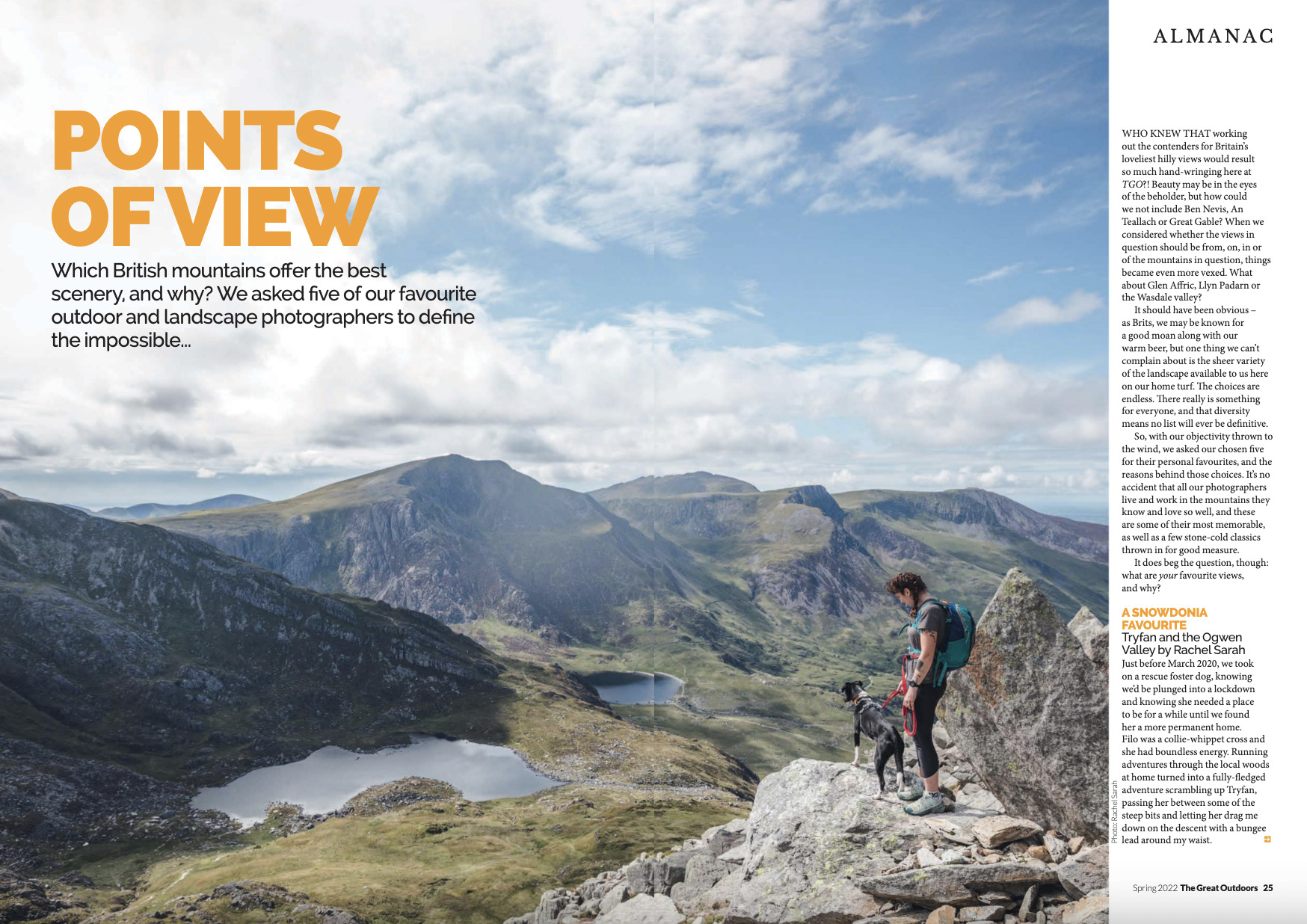 Point of view: which British mountains offer the best scenery, and why? We asked five of our favourite outdoor and landscape photographers to define the impossible.
"As Brits, we may be known for a good moan along with our warm beer, but one thing we can't complain about is the sheer variety of the landscape available to us here on our home turf. The choices are endless. There really is something for everyone, and that diversity means no list will ever be definitive. So, with our objectivity thrown to the wind, we asked our chosen five for their personal favourites, and the reasons behind those choices."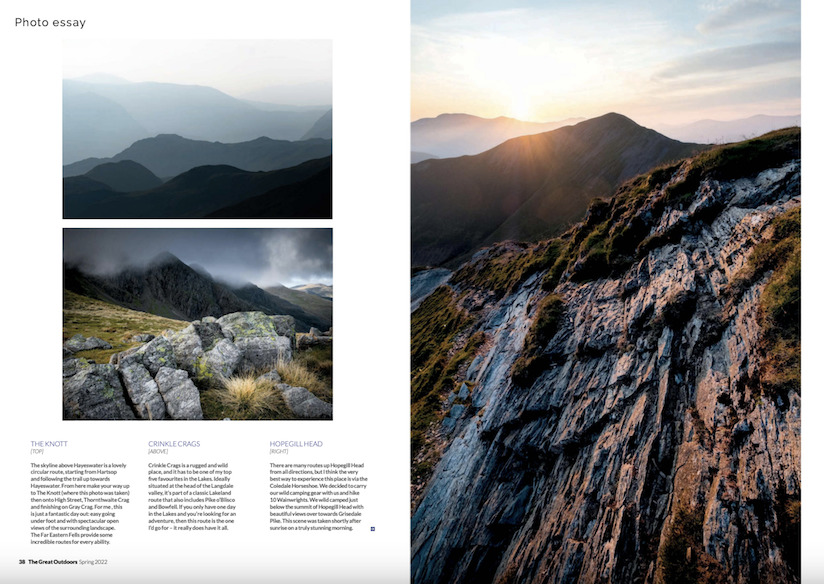 Lakeland: Cumbria-born mountain photographer Daniel Toal treats us to a tour of his favourite places to visit in his backyard of the Lake District, with camera in hand.
"The Lakes has so much packed into such a small area, and the landscape varies so much from valley to valley: some dominated by large bodies of water, woodland and farmland, and other sprinkled with rivers, becks or tarns. And, of course, each fell top offers a different perspective of the valleys and villages below, not to mention the other hills that surround it. This huge diversity crammed into a relatively small area is why I think the Lake District is unique when compared to other mountainous regions in the UK, and it's the reason I'm proud to call it home."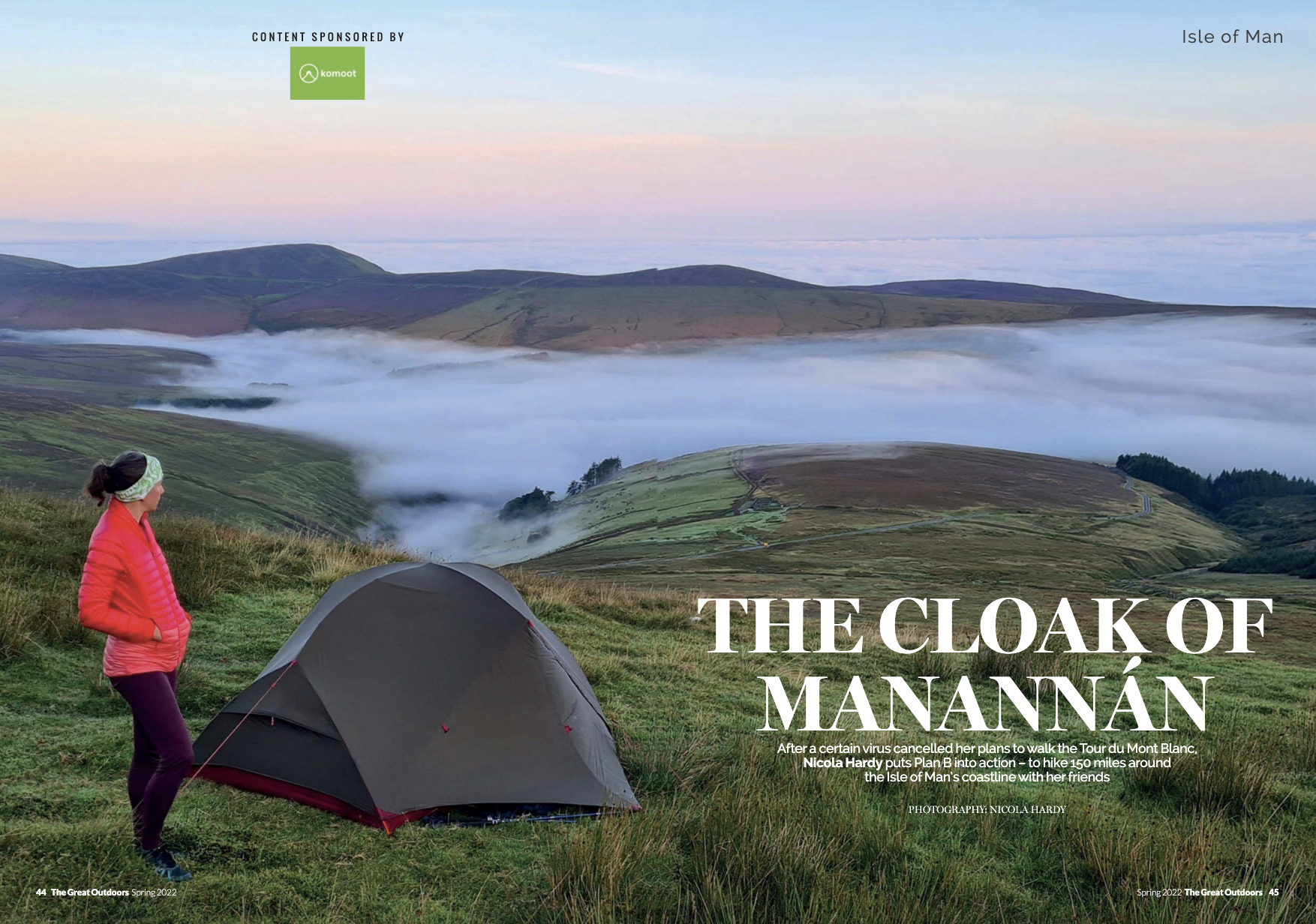 The cloak of Manannan: After a certain virus cancelled her plans to walk the Tour du Mont Blanc, Nicola Hardy puts Plan B into action – to hike 150 miles around the Isle of Man's coastline with her friends
"From our clifftop perches, we spot seals, porpoises and peregrine falcons, but it is actually the metronomic pulsating of the sea that I find most mesmerising – wave after wave lapping onto the craggy shore, soothing in its eternal rhythm. The Isle of Man's charm isn't limited to the natural world, either. Quaint fishing villages, seaside towns, quirky obelisks, prominent lighthouses, pristinely-tarmacked TT racing roads, and ice-cream-serving cafes all add a dollop of manmade allure to the walking."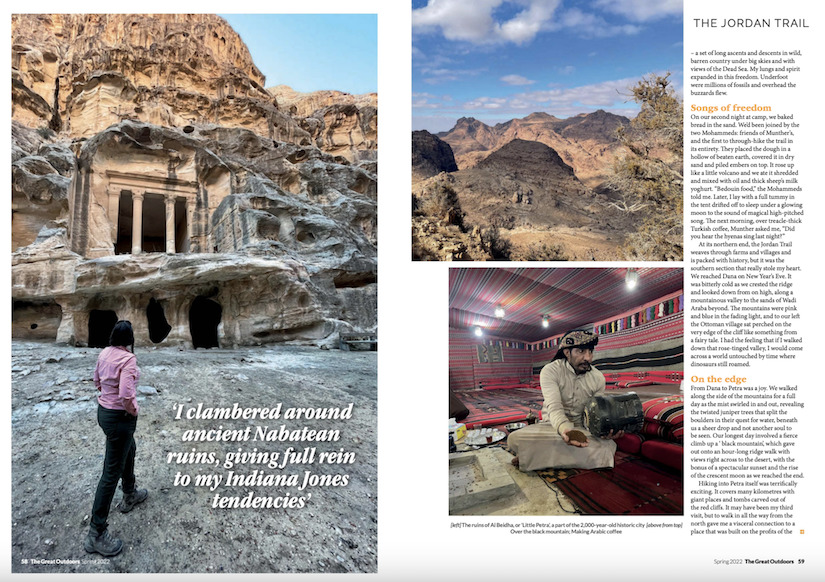 Where the hyenas sing: Alice Morrison imagined the Jordon Trail would be an easy walk in beautiful country with some history thrown in. Instead, she got wild landscapes, vertical drops, challenging weather and wild animals, across three wildly different ecosystems.
"We reached Dana on New Year's Eve. It was bitterly cold as we crested the ridge and looked down from on high, along a mountainous valley to the sands of Wadi Araba beyond. The mountains were pink and blue in the fading light, and to our left the Ottoman village sat perched on the very edge of the cliff like something from a fairytale. I had the feeling that if I walked down that rose-tinged valley, I would come across a world untouched by time where dinosaurs still roamed."
Order a single copy of this issue and get it delivered with free postage.