The new Countrystride podcast, with Mark Richards and David Felton, aims to celebrate the landscape, heritage and culture of Cumbria and the Lake District.
The Cumbrian landscape has been lived and worked in, explored and loved for centuries. Now a new podcast with a uniquely Cumbrian flavour gives expression to the county's iconic landscapes through the voices of its people.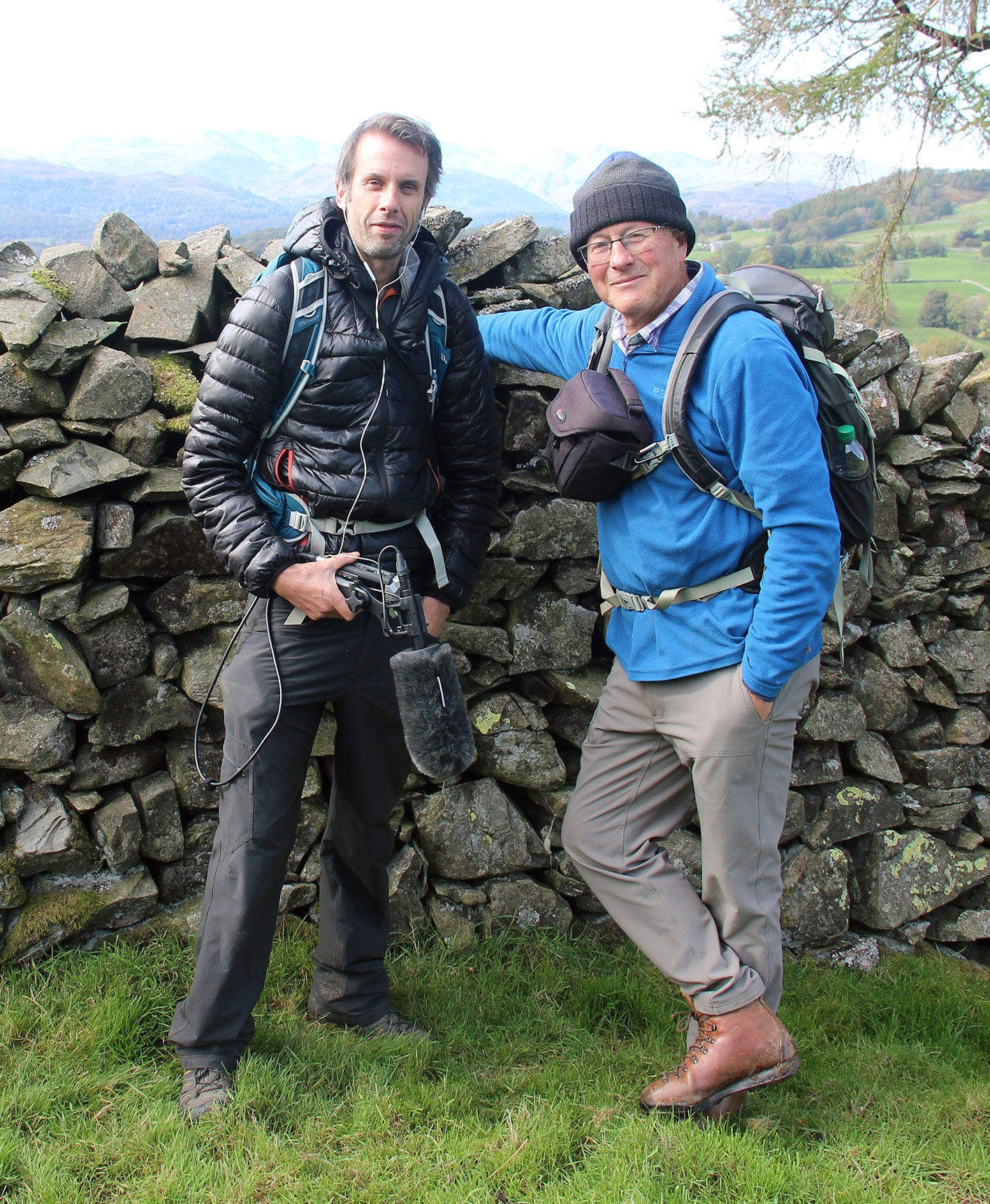 Countrystride will tell these stories through a blend of field recordings, commentary, light-hearted conversation and interviews, all shaped into a single walk presented by author, illustrator and ex-farmer Mark Richards. The podcast is an original collaboration with Keswick-based publisher and producer David Felton.
In episode 1 Mark climbs Scafell Pike with Fix the Fells' Iain Gray, discussing how path engineering has evolved over the last 30 years. Standing by the newly rebuilt summit cairn Mark reflects on the fact that the massif forms the largest war memorial in the world. He also delights in the excitement of people young and old atop England's highest peak.
Episode 2 shows the climb to Sheffield Pike from Glenridding, a village that owes its origins to the lead mining industry. Mark meets Eddie Pool, the last man in the valley to work down the Greenside Mine, and shares an appreciation of the importance of community empowerment with local resident Tim Clarke.
Episode 3 shows farmers' perspective on life close to Hadrian's Wall, where stockmen and women share their feelings on the age-old cycle of the seasons in a heritage landscape that stretches back long before the Romans imposed their frontier.
In forthcoming episodes Countrystride explores the talents of Alfred Wainwright; wanders through Cumbria's rich tapestry of woodland; and traces a corpse road through wild country.
Visit countrystride.co.uk or search iTunes for 'Countrystride'.