Whether it's escaping the crowds in Snowdonia's wild west, 'bumbagging' in the Lakes or bothying with the kids, the September issue of The Great Outdoors will inspire you to make the most of summer's swansong.
Long days, lush hillsides, plenty of sunshine and just a hint of autumn in the air. It's a wonderful time of year to be in the hills… the only downside being that everybody knows it.
If you shrink from the idea of sharing a summit with dozens of other holidaying hillwalkers then James Forrest has the answer: turn your back on popular peaks and find delicious solitude among our quieter ranges. This month's issue of The Great Outdoors sees him head for the rugged, remote Rhinogydd for a spot of off-the-beaten-track backpacking.
More summer inspiration inside our packed September issue:
Fell runner Norman Hadley takes the lightweight approach to backpacking one step further, ditching the backpack altogether with a spot of 'bumbagging' in the Lake District.
David Lintern whisks his kids off on a fabulous bothying adventure.
Ronald Turnbull walks hut-to-hut amidst the stunning scenery of the Austrian Alps.
PLUS: Read Sabrina Verjee's account of what it took to break a Wainwright record, meet the man who set out to walk the UK's perimetre with just a tenner in his pocket, check out our route guide to Buttermere Edge along with five more wild walking routes, read an inspiring account of how this year's TGO Challenge went ahead despite the odds, peruse Alex Roddie and Judy Armstrong's waterproof jacket test, hone your compass skills, and plenty more.
How to get a copy
Order a single copy of this issue and get it delivered with free postage.
Take out an annual subscription and take advantage of our new subscriber offer (£15 for your first 6 issues).
Download the digital version to your tablet or smartphone and start reading straight away.
Take advantage of our special lockdown offer (3 issues along with the accompanying digital editions for just £9.99 plus free postage, with no ongoing commitment to subscribe.)
Buy it in shops across the UK.
Read more: a look inside the issue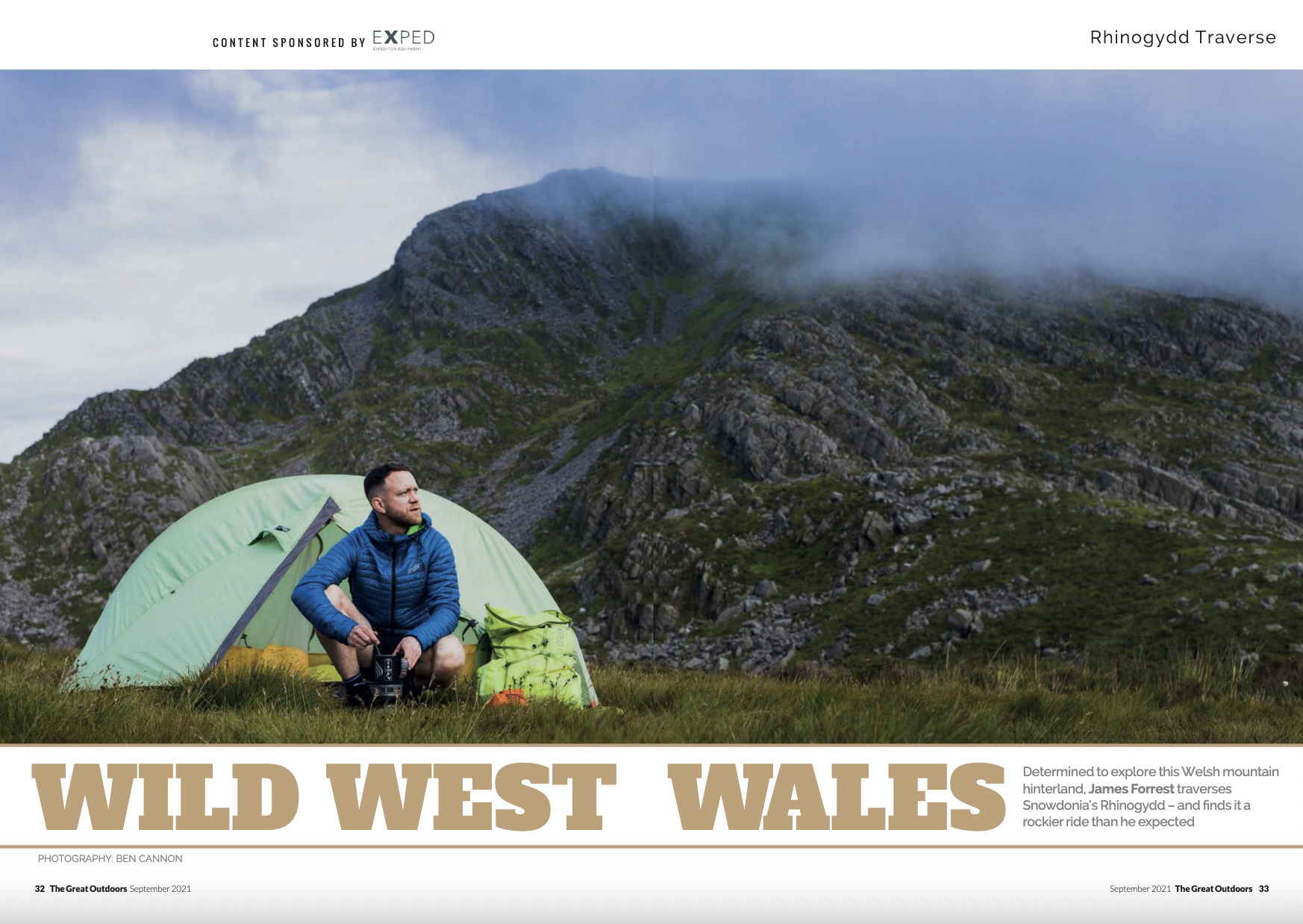 Wild west Wales: Determined to explore this Welsh mountain hinterland, James Forrest traverses Snowdonia's Rhinogydd – and finds it a rockier ride than he expected.
"Located in a hinterland between the sea and the heart of the Snowdonia National Park, bounded by Porthmadog, Barmouth and the A470, the Rhinogs are wild and remote with a world-apart feel. The kind of place you're more likely to see a harem of wild ponies than a group of fellow hillwalkers; the sort of landscape so quiet you can almost hear the billberries swaying in the breeze; and terrain so unkempt and chaotic that every summit feels hard-won."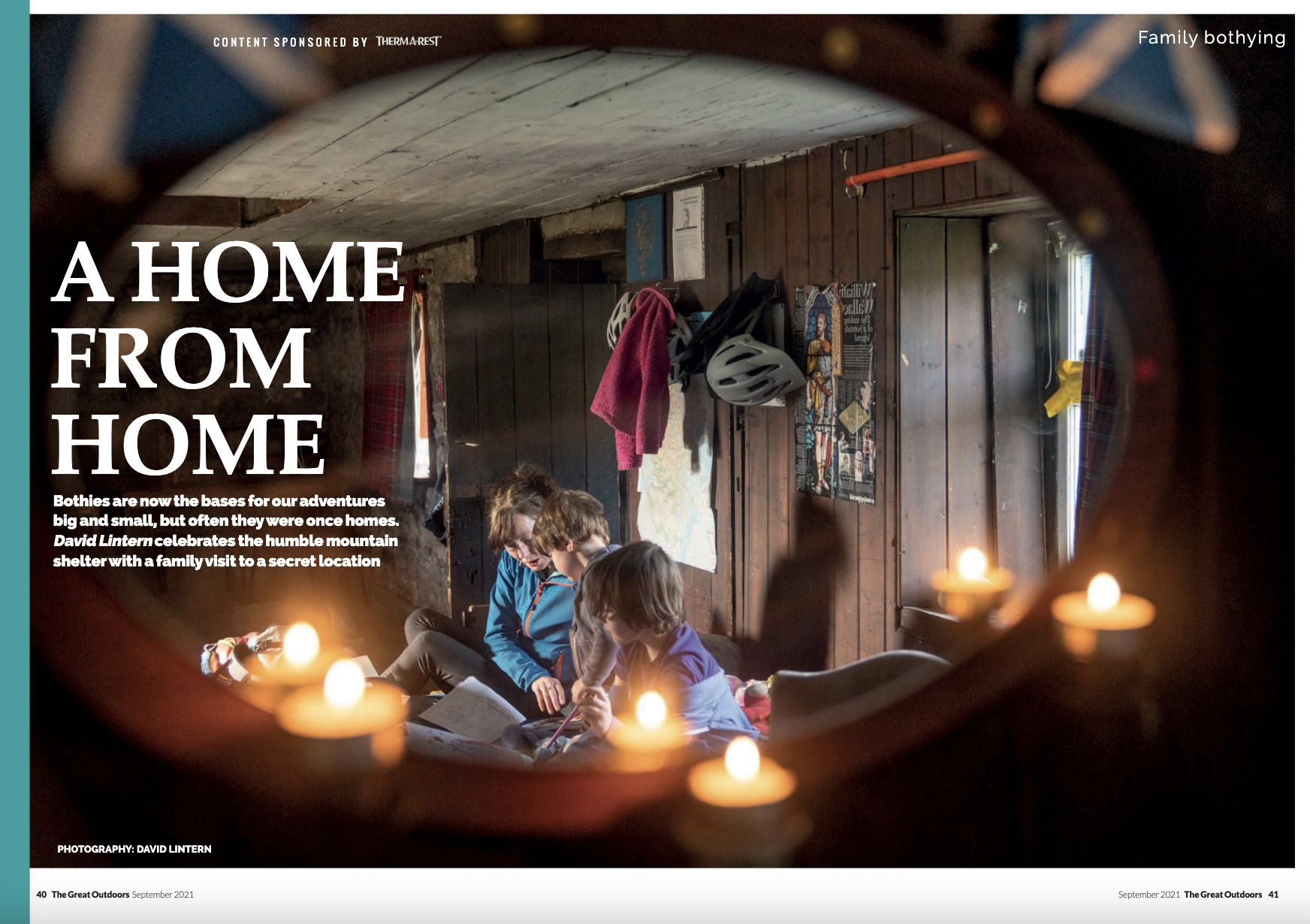 A home from home: Bothies are now the bases for our adventures, both big and small, but often they were once homes. David Lintern celebrates the humble mountain shelter with a family visit to a secret location.
"These halfway houses are also fantastic places for kids and others new to the outdoors. A 'stone tent' bridges the gap between camping and modern living, offering security and comfort for beginners. Compared to a tent, bothies are cooler in the summer and warmer in the winter, and keep the rain and the midges at bay. And in our increasingly digitised and fractious world, they offer a chance to step away, slow down and draw breath."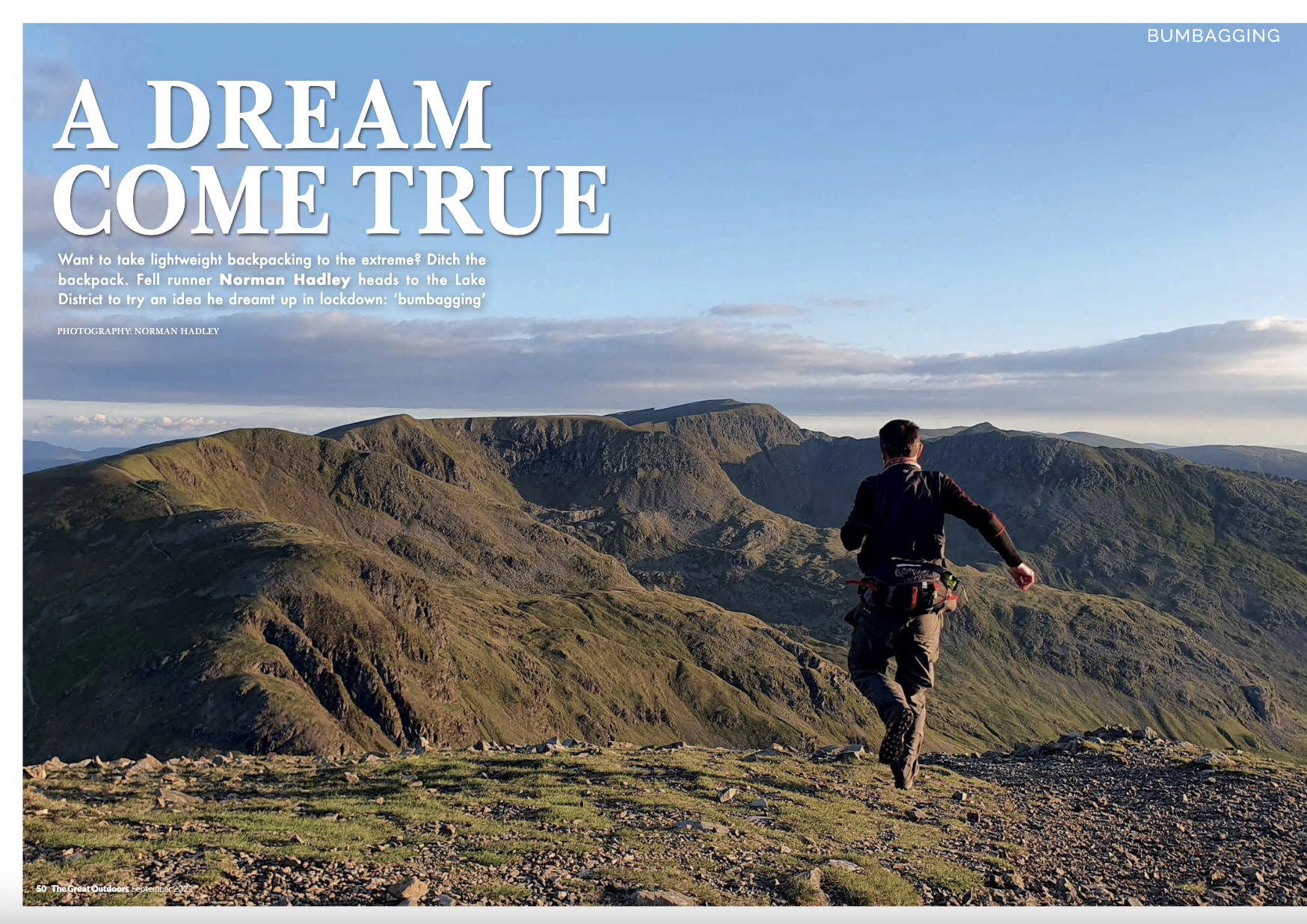 A dream come true: Want to take lightweight backpacking to the extreme? Ditch the backpack. Fell runner Norman Hadley heads to the Lake District to try an idea he dreamt up in lockdown: 'bumbagging'.
"The path led up the wiggly wall, with many a backward glance at the shimmering head of Ullswater. The gleaming steamer moored at Glenridding looked increasingly toylike as I gained height. At the top of Arnison Crag, a party was setting up camp just below the summit. Their tents looked solid and luxurious, and I wondered again whether the micro-shelter tucked into my waistband really was going to hold up at 800 metres."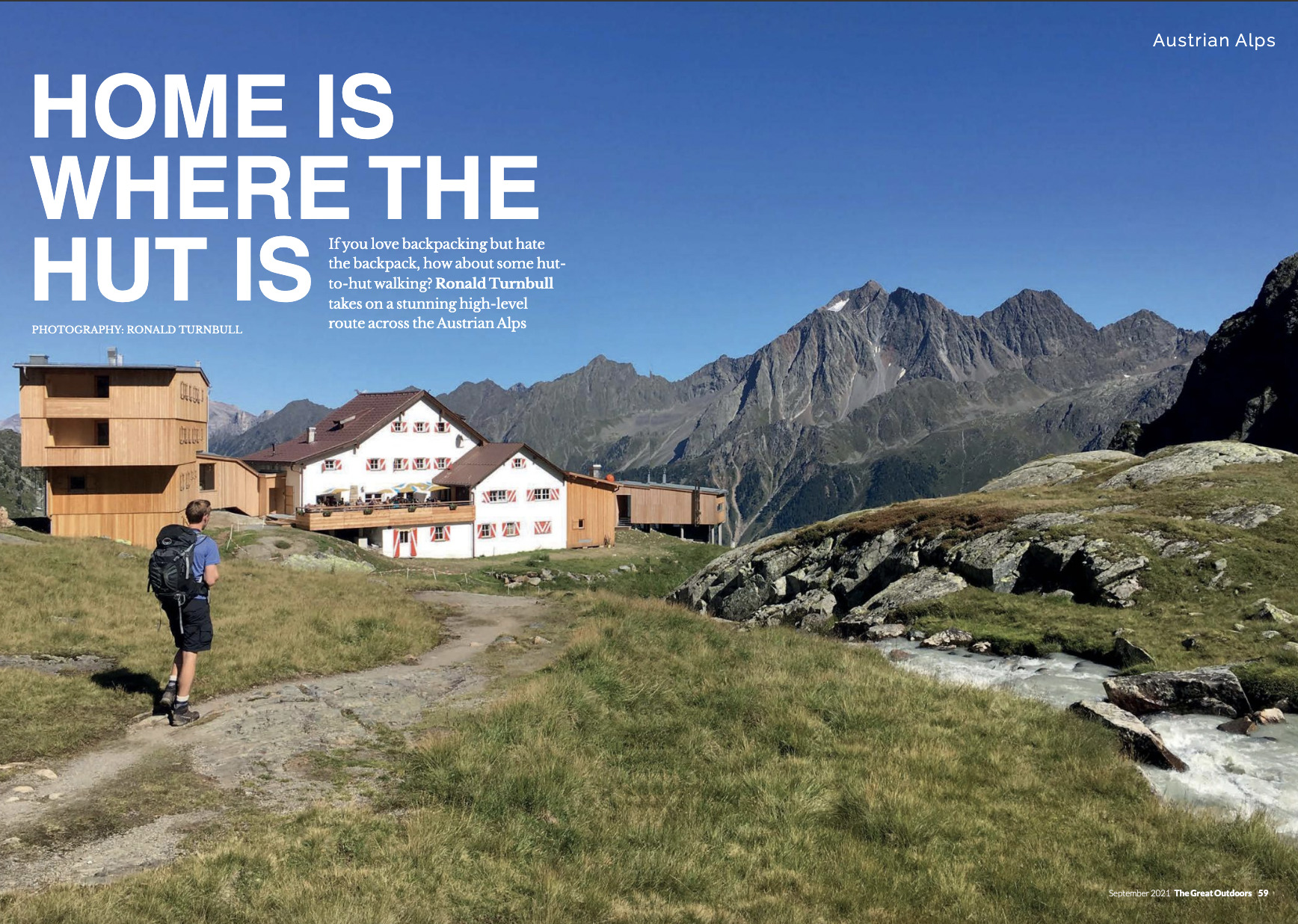 Home is where the hut is: If you love backpacking but hate the backpack, how about some hut-to-hut walking? Ronald Turnbull takes on a stunning high-level route across the Austrian Alps.
"This is the Stubai High-Level Route, or Stubaital Höhenweg, a walk in the mountains south of Innsbruck that's an ideal intro to the greater ranges of Europe and the whole game of hut-to-hut walking. Each day is equivalent to a good outing in the Lake District: up to 15km (9 miles) and 900m (2,950 feet) of ascent, on waymarked paths that wander high above blue foggy valleys, or up over a rocky pass, or around the snout of a glacier."
Order a single copy of this issue and get it delivered with free postage.