Did you know that many Hostelling Scotland Youth Hostels are open over the winter? Here are six of the best for outdoor enthusiasts
1. Glencoe Youth Hostel
This hostel is just up the road from the Clachaig Inn, Glen Coe (winner of The Great Outdoors Pub of the Year 2017) and is 11 miles from the Glencoe Mountain ski area. Other nearby visitor attractions include the Ice Factor indoor climbing centre in Kinlochleven, and the Nevis Range Mountain Resort in Fort William. But the stars of the show here, of course, are the dramatic mountains of Glen Coe on the hostel's doorstep. The hostel is at the foot of the Aonach Eagach ridge and within walking distance of the Pap of Glencoe.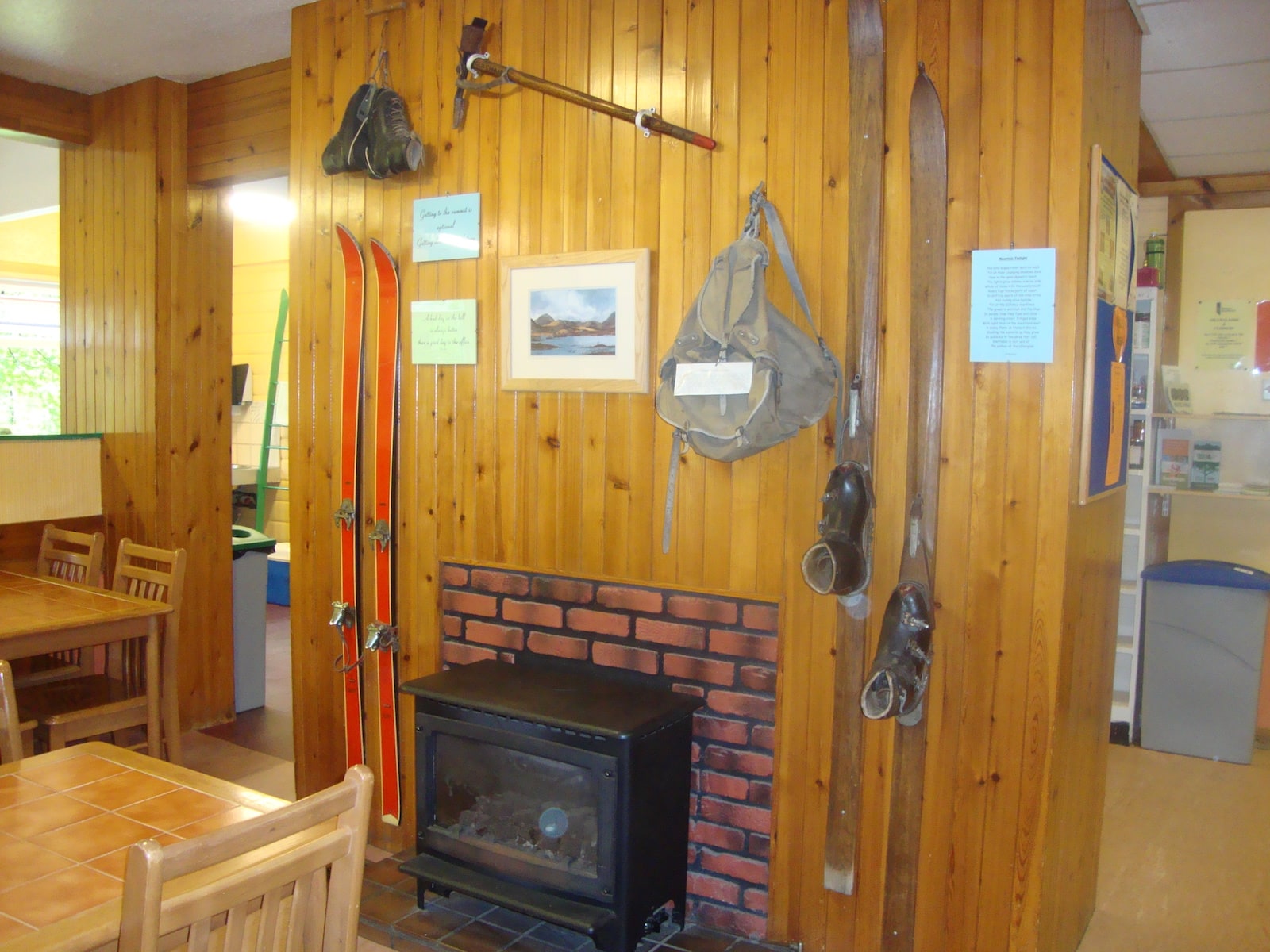 Situated just off the main A82 in the quiet countryside of Glen Coe, this hostel is surrounded by fields and trees with dramatic views of the surrounding mountains. The hostel is popular with walkers, climbers and families as it offers value accommodation from private, family en-suite rooms to shared dormitories.
Glencoe Youth Hostel has a large open-plan kitchen/dining room with ample cooking facilities and dining tables. According to one visitor, Glencoe Youth Hostel has one of the best drying rooms in the Highlands! It also offers great showers, comfy beds and – most important of all – dedicated staff.
Find out more: https://www.hostellingscotland.org.uk/hostels/glencoe/
2. Loch Ossian Youth Hostel
This place is a gem: a small, friendly eco youth hostel situated on the banks of Loch Ossian with exquisite views. For the first time in more than 85 years, this hostel now has hot showers! Other facility enhancements include a fridge, thanks to the development of locally sourced hydro power to complement the existing micro-generated solar-power supply. Hostel staff are very proud of the eco-hostel status, with other green initiatives including composting toilets and a reedbed to soak away grey water.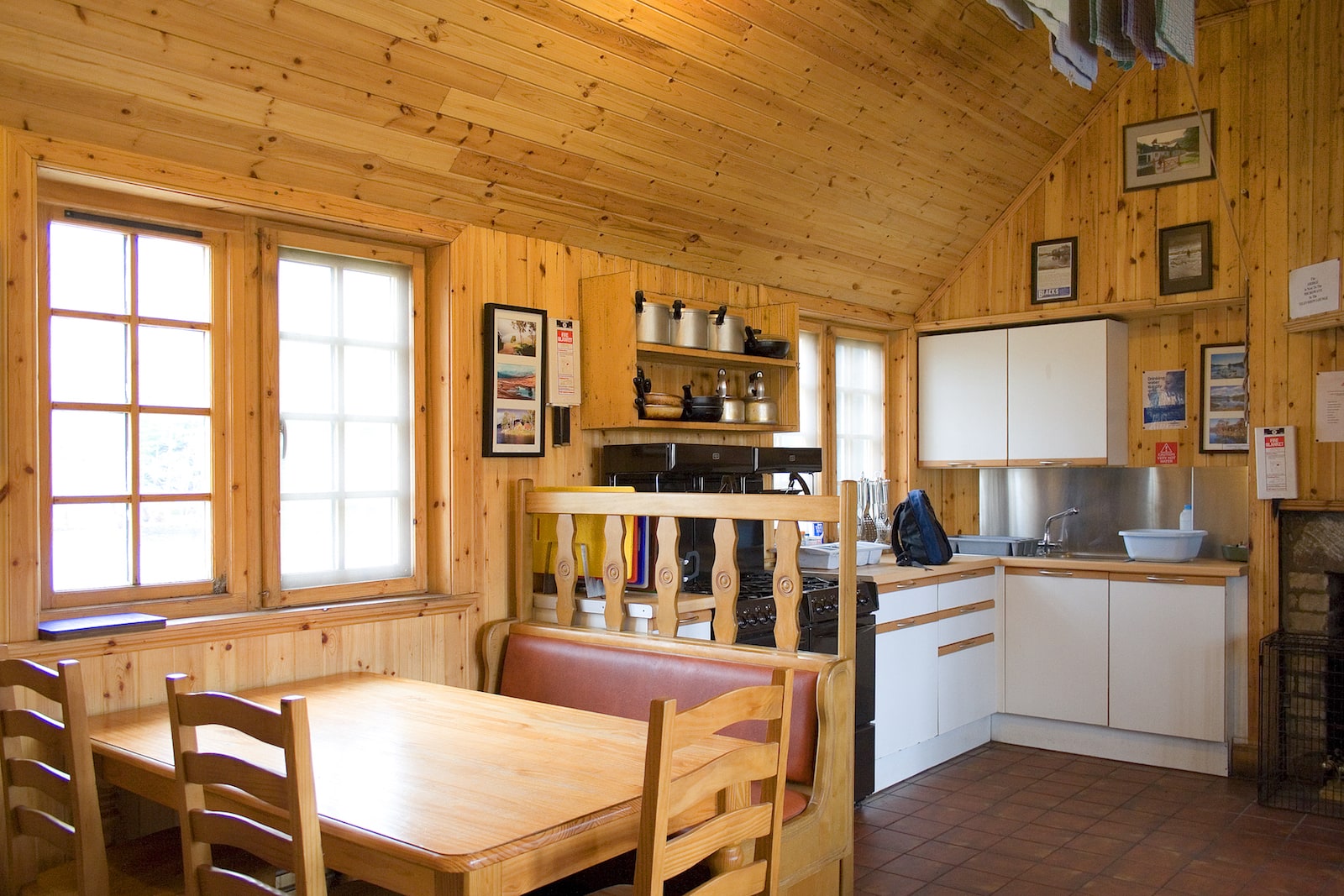 Accommodation at Loch Ossian is only available in shared rooms, but groups or families have the option of booking a dorm for exclusive use. Loch Ossian also has a small shop with ready meals, a range of snacks, postcards and sundries.
Loch Ossian Youth Hostel makes a great base for walkers and mountain bikers, with a number of Munros within striking distance. It's in a comparatively remote location and is only accessible  via rail, bike, or on foot. Corrour railway station, about 20 minutes' walk away, is on the West Highlands Glasgow to Fort William Line. There is no public car access to the youth hostel or to Corrour station.
Find out more:
https://www.hostellingscotland.org.uk/hostels/loch-ossian/
3. Portree Youth Hostel, Skye
This youth hostel is located in the heart of Portree, the capital of Skye, and one of the most famous destinations in Scotland. The bus station, town square, galleries, shops and restaurants are only a couple of minutes' walk away.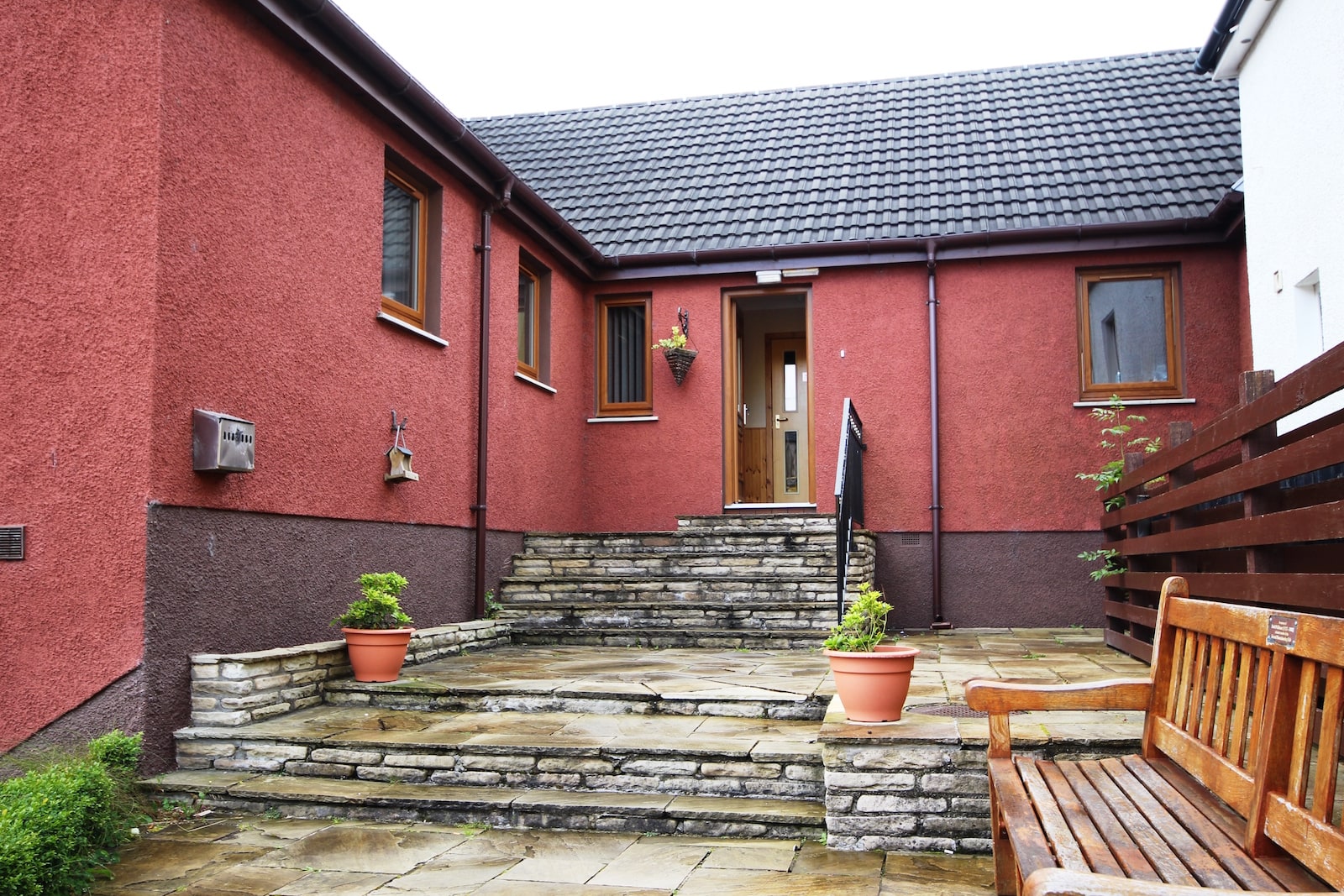 The youth hostel offers modern accommodation in an ideal location for outdoor enthusiasts or those wishing to use it as a base to explore the beautiful Isle of Skye. With a mix of private en-suite rooms and shared rooms there's something to suit independent travellers, couples, families and groups. Portree hostel has a refurbished lounge and dining area with fully equipped self-catering kitchen.
Walking objectives nearby include the famous Trotternish Ridge. If you have your own transport, Portree also makes a good base for forays into the Black Cuillin. It's well served by buses too.
Find out more:
https://www.hostellingscotland.org.uk/hostels/portree/
4. Crianlarich Youth Hostel
Open weekends only during winter months until 1 April 2018
Crianlarich Youth Hostel is a modern bungalow-style building nestled below a forest in the Strathfillan Glen.
This friendly hostel is just over an hour's drive from Stirling and provides a great base for families, groups and outdoor enthusiasts looking to explore the northern area of the Loch Lomond and Trossachs National Park.
It offers value accommodation, and facilities include a well-equipped self-catering kitchen, both private en-suite and shared rooms, a cosy lounge, large dining area and a drying room. There's also ramped access for wheelchair users, ample parking and a children's playground nearby.
The village of Crianlarich is the halfway point on the West Highland Way and provides a welcome rest for tired feet. Twenty Munros dominate the landscape; nearby favourites include Ben More and Ben Lui, but there are many other walks in the local community woodland.
Find out more: https://www.hostellingscotland.org.uk/hostels/crianlarich/
5. Aviemore Youth Hostel
Aviemore Youth Hostel is a short walk from Aviemore town centre, on the boundary of the Cairngorms National Park, and is an ideal base for outdoor activities.
Aviemore Youth Hostel is very popular with outdoor enthusiasts, activity groups and families looking for value-for-money accommodation. The hostel provides a good range of facilities from private en-suite rooms to shared accommodation, a well-equipped self-catering kitchen, a spacious dining area, a large drying room and ample parking for cars and buses. There's also a large open lounge with stunning views of the Cairngorms and surrounding forests.

At just nine miles from the CairnGorm Mountain funicular and snowsports area, the hostel provides an ideal base for year-round activities including walking, winter climbing, snowsports, mountain hiking, pony trekking, watersports and fishing. There's also the Rothiemurchus Forest nearby – an extensive area of comparatively wild woodland with many easy paths. This hostel makes a good starting point for self-powered journeys into the Cairngorms.
Find out more: https://www.hostellingscotland.org.uk/hostels/aviemore/
6. Oban Youth Hostel, Argyll
Oban Youth Hostel is a beautiful 19th-century building and one of Hostelling Scotland's five-star hostels. The youth hostel sits on a seafront location with views over the Firth of Lorne and to the Inner Hebrides. In addition to the original Victorian building, there's also a modern lodge to the rear and a self-contained flat which sleeps up to eight – ideal for families and small groups.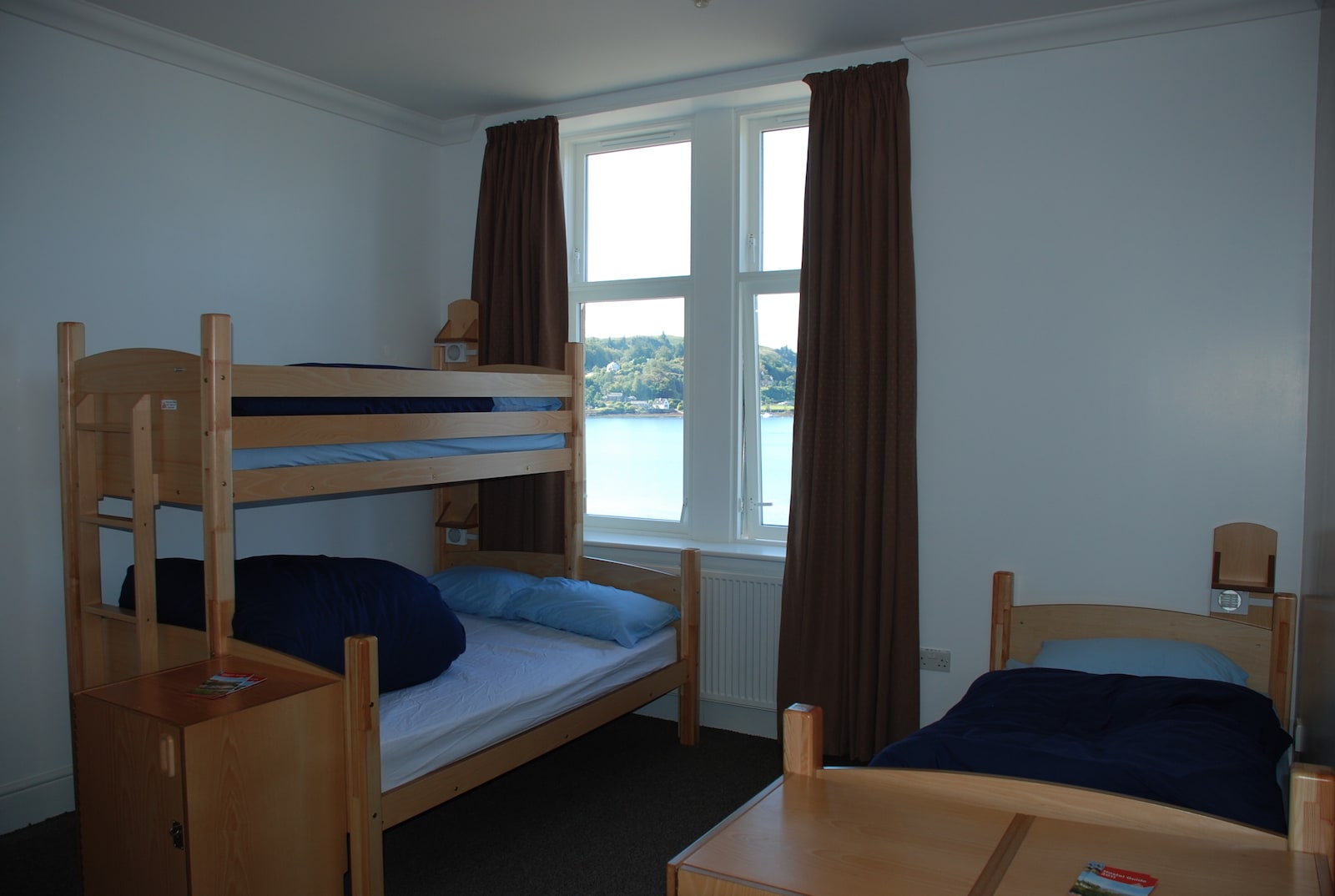 This hostel offers both traditional shared accommodation and private rooms – all of which are en suite. Oban Youth Hostel boasts two superb self-catering kitchens, but meals are also available in the beautiful Raasay Dining Room.
Oban is well situated for exploring the west coast of Scotland, and is renowned for its seafood. Treat yourself to some of Oban's finest seafood and dine out at Ee-usk or the Waterfront Fishouse, or grab some fresh scallops, mussels, prawns or crab from one of the seafood shacks on the North Pier.
Find out more: https://www.hostellingscotland.org.uk/hostels/oban/
All images courtesy of Hostelling Scotland. Header image: Hostelling Scotland Loch Ossian