Entry for the tenth annual Take a view Landscape Photographer of the Year Award is now open
The Landscape Photographer of the Year is one of the world's most exciting photography awards and the brainchild of renowned landscape photographer, Charlie Waite. The competition is open to everyone, with a special class for those younger than 17, and each entrant can submit 25 photographs across four categories.
The competition is unique in that it celebrates the United Kingdom only, offering photographers worldwide an opportunity to showcase their images of Britain. From stark moorland to angular cityscapes, and from rocky coastlines to lush woodland, Britain's remarkable landscape and volatile weather provides generous material to fire the imagination.
Last year's winner was Dorset-based photographer Andy Farrer who won with this striking shot of the Jurassic Coast under snow.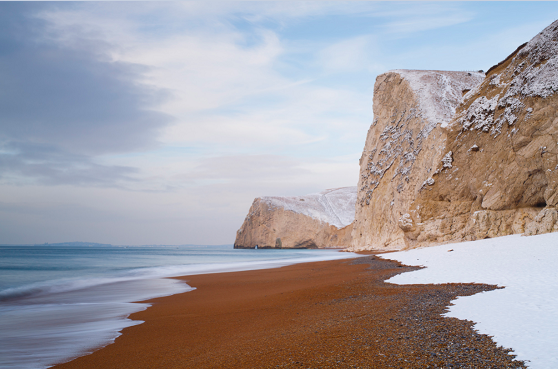 There is a prize fund worth £20,000, including £10,000 for the overall winner and additional special awards.
Entrants have until July 10th to submit their photographs of the British landscape. As in previous years, an exhibition of shortlisted and winning entries will premiere in the late autumn. Shortlisted entrants will also be published in stunning book, Landscape Photographer of the Year: Collection 10,
The Awards are again being held in association with VisitBritain as part of its #OMGB GREAT Britain 'Home of Amazing Moments' marketing campaign for 2016. The campaign aims to promote memorable 'moments' that can only be experienced on a trip across the nations and regions of the UK.
And in support of the campaign, this year's competition will include a special extra prize, the #OMGB 'Home of Amazing Moments' Award, for the photograph judged to show that the UK is truly the 'home of amazing moments.'
Awards founder, Charlie Waite, said "This is a very exciting year for us – the 10th Anniversary of the competition. When we started the Awards back in 2006, we hoped to provide a platform for landscape photographers. The talent of our entrants is beyond question and the photography that they produce makes my role as one of the competition's judges a challenge – albeit an enjoyable one!"
Will you be the next winner…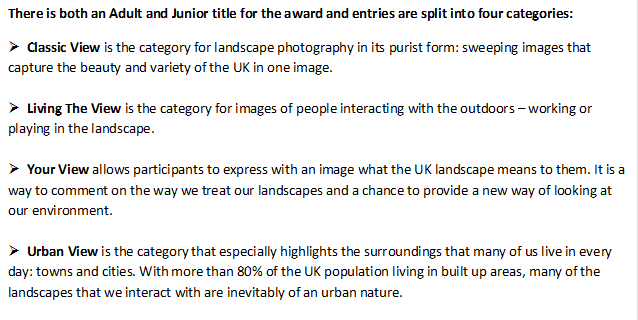 For more information head to the website