Alex Roddie tested out these ultralight waterproof trousers in the Pyrenees – and found them good for much more than impressing fellow backpackers with their low weight.
Selecting gear for long-distance backpacking in alpine environments isn't easy, especially if you're keen to keep pack weight down. When planning my thru-hike of the Haute Route Pyrenees in summer 2019, I wanted to keep my base weight (that's gear weight minus consumables such as food and water) to around 6kg, including a few luxuries such as a hardback journal. This meant that the rest of my gear had to go on a diet. But when trekking across the Pyrenees for more than a month I knew I'd encounter some bad weather, despite the area's reputation for sunshine.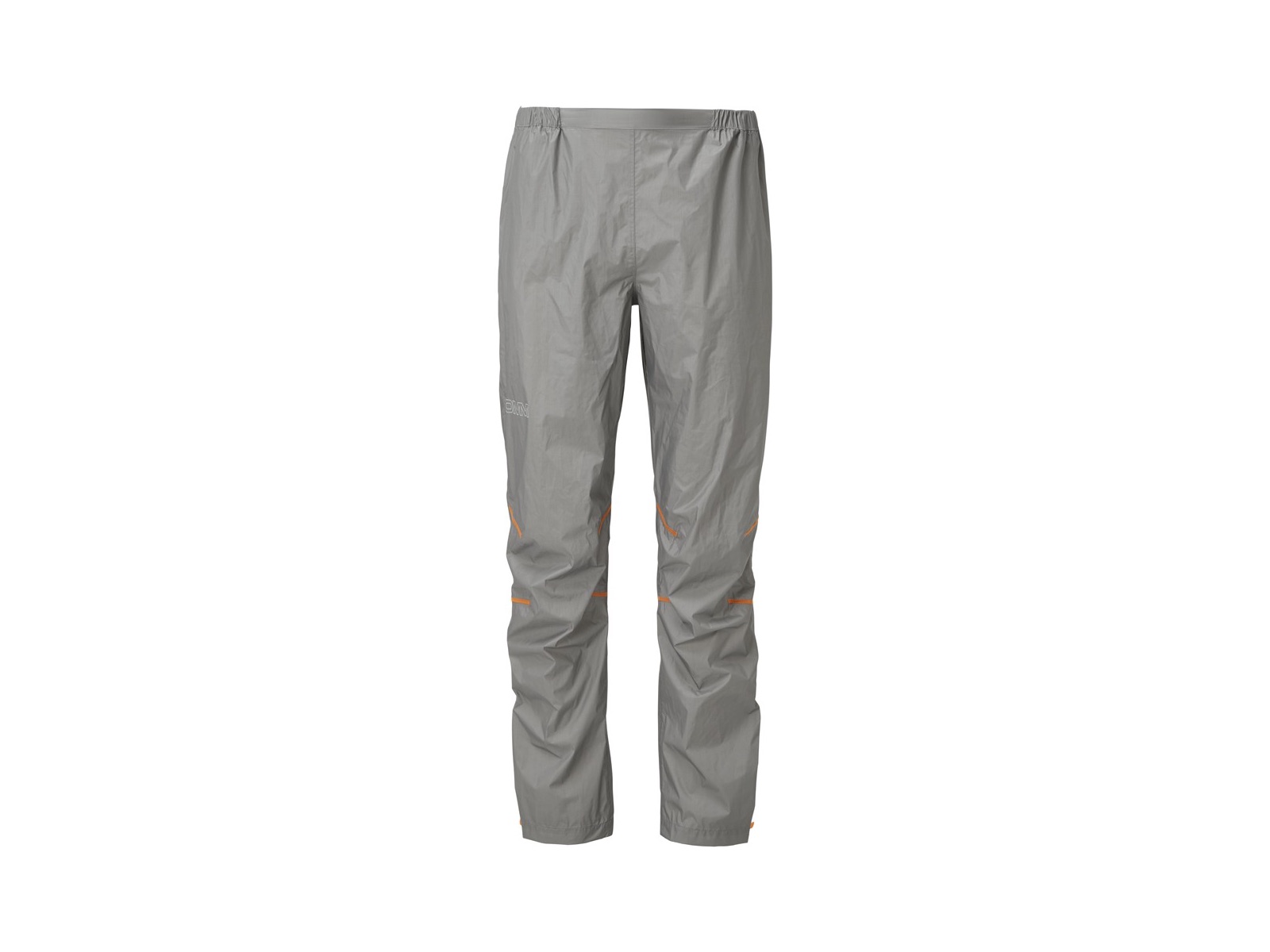 While a conventional pair of waterproof trousers might weigh 3–400g, complete with hard-wearing Gore-Tex fabric and side zips, the Halo Pants from OMM weigh less than a third of that – 88g to be precise for my pair (men's large). This is achieved partly through minimalist design. There are no side zips or built-in gaiters, although you do get Velcro tabs at the ankles for securing them over the cuffs of your shoes. You also get articulated knees and taped seams. The waist band is elastic and there's a simple pocket that the trousers pack away into. When stuffed into its pocket, the complete package is tiny, fitting in the palm of your hand – although it doesn't always completely pack away. The little flap at the opening could be more secure.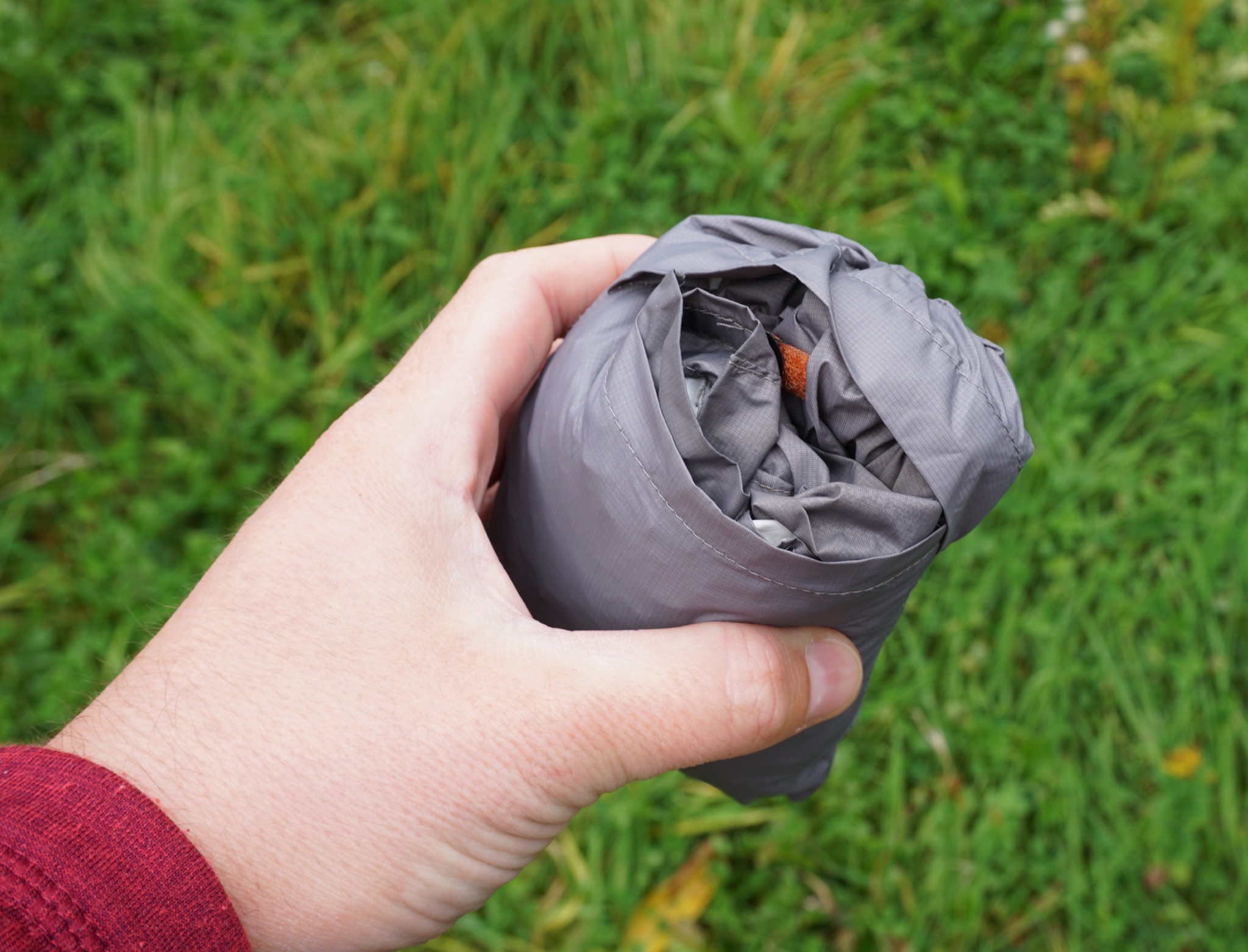 The material, which feels incredibly light and almost papery, is the other piece of the puzzle: it's OMM's Point Zero H20 2.5-layer waterproof/breathable fabric, rated to a decent hydrostatic head of 10,000 (that's its resistance to water penetration) and an MVTR of 10,000 (that's its breathability). These figures are not best in class, but they're about the same as other ultralight overtrousers and good enough for the intended use.
So what is the intended use? Overtrousers this light are never going to be your main pair for general hillwalking or backpacking, because they simply aren't durable enough for long-term hard use. They're designed for mountain marathons where every gram counts, but that makes them ideal for ultralighters heading to hot countries with generally settled weather – conditions where you rarely need waterproofs except for the odd thundery downpour.
The retail price of £75 is excellent value. Products in a similar class from other brands often cost much more.
On the trail
Despite optimistically thinking I'd hardly use the Halo Pants, I ended up wearing them more often than expected. Over the course of my 517-mile Pyrenean Haute Route, I encountered three or four spells of bad weather, one lasting for several days. I wore the Halo Pants for at least 30–40 miles of hard trail, and they performed excellently.
Getting them on without the side zips I'm used to was a bit of a faff, as I had to take my shoes off, but I think this is an acceptable compromise for the weight savings. Freedom of movement was excellent, but I'm glad I went for size large instead of my usual medium, as the cut is athletic – I think I'd have struggled on scrambly steps in a medium pair, because there's no stretch to the fabric. The articulated knees helped with the fit, though, and the elastic waist band worked fine.
They resisted heavy rain for several hours, but the fabric did visibly wet out after one prolonged downpour. I never really noticed dampness from condensation though. Breathability was better than expected and it was comfortable leaving them on for a while after the rain had stopped. They kept my legs warm in cold wind and driving sleet, and at no point did I wish I had heavier-weight overtrousers on. They also dried very quickly, and – so far at least – show no signs of wear. Given the delicate nature of the fabric, I'm pleasantly surprised at this. And, of course, when the trousers were packed away in my rucksack on sunnier days, I didn't notice the weight or bulk.
For the intended use, it's hard to find fault with the Halo Pants. They're ideal for summer alpine walking in settled weather for protection against the odd thunderstorm. Extended use will wear them out more quickly than heavier overtrousers, and the fabric's specs are not the very best, but if you need the lightest possible overtrousers for ultralight missions then the Halo Pants are a very good choice.
The Great Outdoors Transparency disclaimer
The products mentioned in this review were provided free of charge by the brands. However, this does not affect our impartiality in any way. Unlike some of our competitors, who only review items from brands that advertise with them, advertising relationships aren't a factor in our gear reviews here at The Great Outdoors.
We have a long and proud history of robust, authoritative and trustworthy testing. Our highly experienced testers know what works and what doesn't, and we aren't afraid to tell our readers the truth about a product. If an item has flaws, we'll tell you. Equally, if it's outstanding, we'll do our best to highlight its good qualities. Honest reviews are very important to us at TGO, and we take this responsibility seriously.