After the 2015 earthquake, access to Tibet from Nepal became a lot more difficult. But the Kerung border crossing has now been reopened to international visitors
The Nepal earthquake of 2015 was devastating. Around 9,000 lives were lost, countless more people were left injured, homeless, or at risk from disease, and even the mountains themselves were not immune. When the earthquake struck Everest, a massive avalanche hit Base Camp and killed at least 22 people there.
One of the more wide-reaching effects of the earthquake was the immediate and dramatic reduction in tourism after the disaster. Tourism is Nepal's largest industry, and the income from international travellers was needed more badly than ever when the country started to rebuild.
The famous Himalayan highway from Kathmandu to Lhasa was heavily damaged by the earthquake and closed to travellers at the Zhangmu border, Kodari. However, although the Kodari route remains too badly damaged, a new route has now been officially opened for all.
The Kerung border opened before the earthquake but was only used for trading purposes and passage of Nepalese and Chinese nationals.
After a visit by the Chinese Deputy Prime Minister in August, the Tibetan border at Kerung has been opened for travellers of all nationalities. This will make the journey to Tibet dramatically easier and cheaper.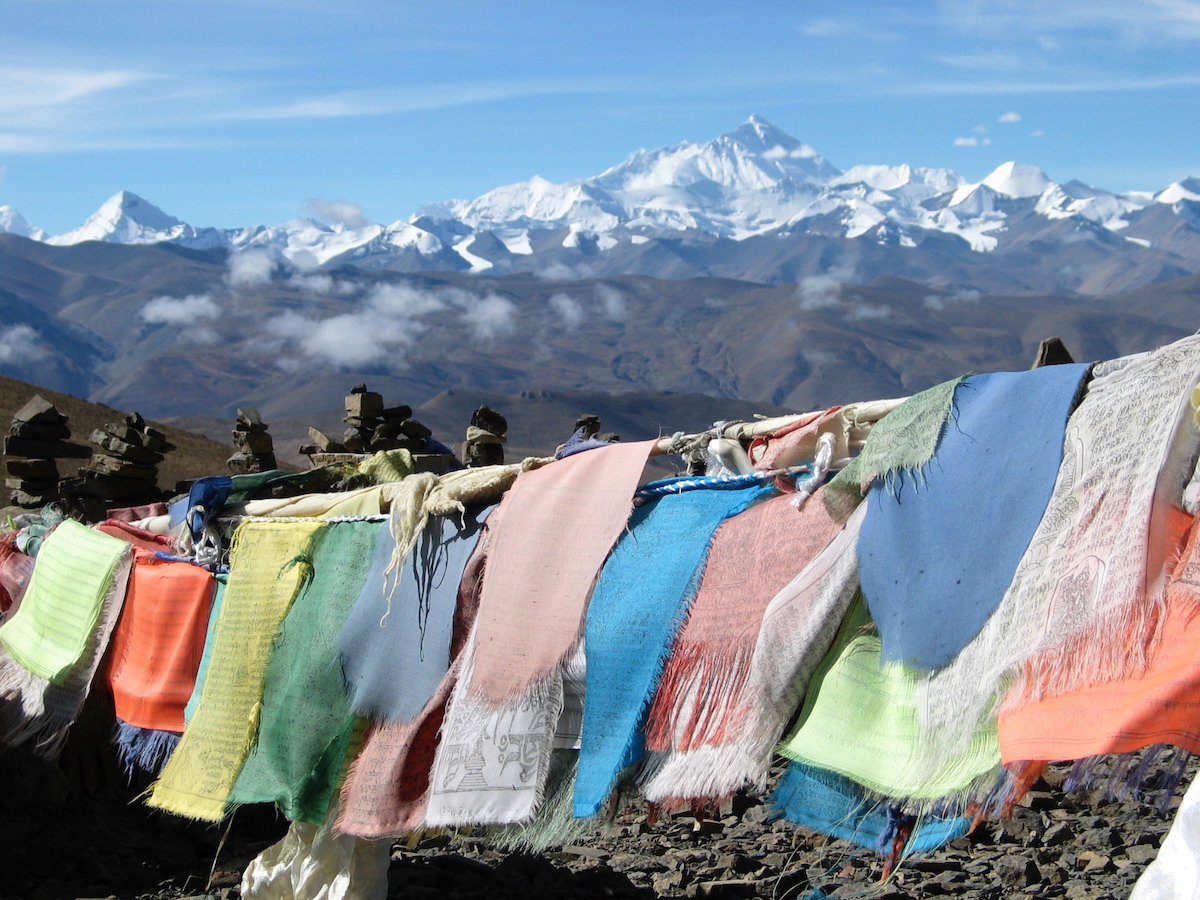 In the absence of a viable land route after the earthquake, travellers moving between Kathmandu and Lhasa were forced to fly on one of the Chinese airlines operating the route. Round trips were often priced between £300 and £700.
"Chinese government has attached high importance to this Rasuwagadi-Kerung border crossing. This border is important for us as the Chinese government is working to extend the railway line from Sigatse to Kerung," said Nepali consulate general        to Lhasa Govinda Bahadur Karki.
The road linking Nepal's capital Kathmandu to the Kerung border crossing is about 93 miles / 150km in length.
Thanks to KE Adventure Travel for the information and photos.