On a multi-day walk, you need tasty food that provides enough energy at a minimum pack weight. Alex Roddie tests out three off-the-shelf meals for backpacking.
Photography by Alex Roddie
I find that the importance of food increases in direct proportion with the length of my trip. I'm happy to make do with almost anything if just out for an overnighter, but by day five in the mountains food has increased in importance by a notch or two, and after a couple of weeks on the trail it's become an all-encompassing obsession.
I get weird cravings, hunger pangs, and suddenly go off things I previously liked. The challenge is ensuring maximum energy, a good variety of flavours, and decent nutritional balance – all for the minimum possible pack weight and bulk, and at a price you can afford.
This isn't an easy equation to solve and many backpackers favour specialist dehydrated meals. Although often expensive, they make a huge difference; in removing all moisture from a meal, the weight is dramatically reduced, as is the ease of cooking. No messy washing up; just pour boiling water into the pack, stir, and wait – though rehydration time varies depending on temperature, altitude, and other factors.
A vast range of flavours and varieties are available, too, catering for all nutritional and dietary needs. Although cheaper supermarket-bought options are viable alternatives, I often find that specialist backpacking meals have the edge in quality, flavour, and calorie-to-gram ratio.
In this review I've focused on main meals, as I usually eat snacks throughout the rest of the day for flexibility and to keep food costs down, but breakfasts and desserts are also available. Some brands offer high-energy meals. Consider these if tackling something unusually strenuous, such as a winter trip, where more calories are needed. Otherwise, look for at least 500 Kcal per meal. I also suggest choosing a range of different flavours. You may find your tastes shifting after a week or two on the trail.
Testing methodology
Due to the ongoing Coronavirus restrictions, I was unable to head into the mountains to test these meals in the field as planned. However, for maximum authenticity, I carried out a series of garden lockdown wild camps over the winter in between my usual walks through the local area. With a bit of imagination – and the added authentic touch of an exploding stove (no harm done, luckily) – it wasn't too difficult to imagine myself out there on the trail.
BEST BUY: Expedition Foods Thai Green Chicken Curry with Rice (High-Energy)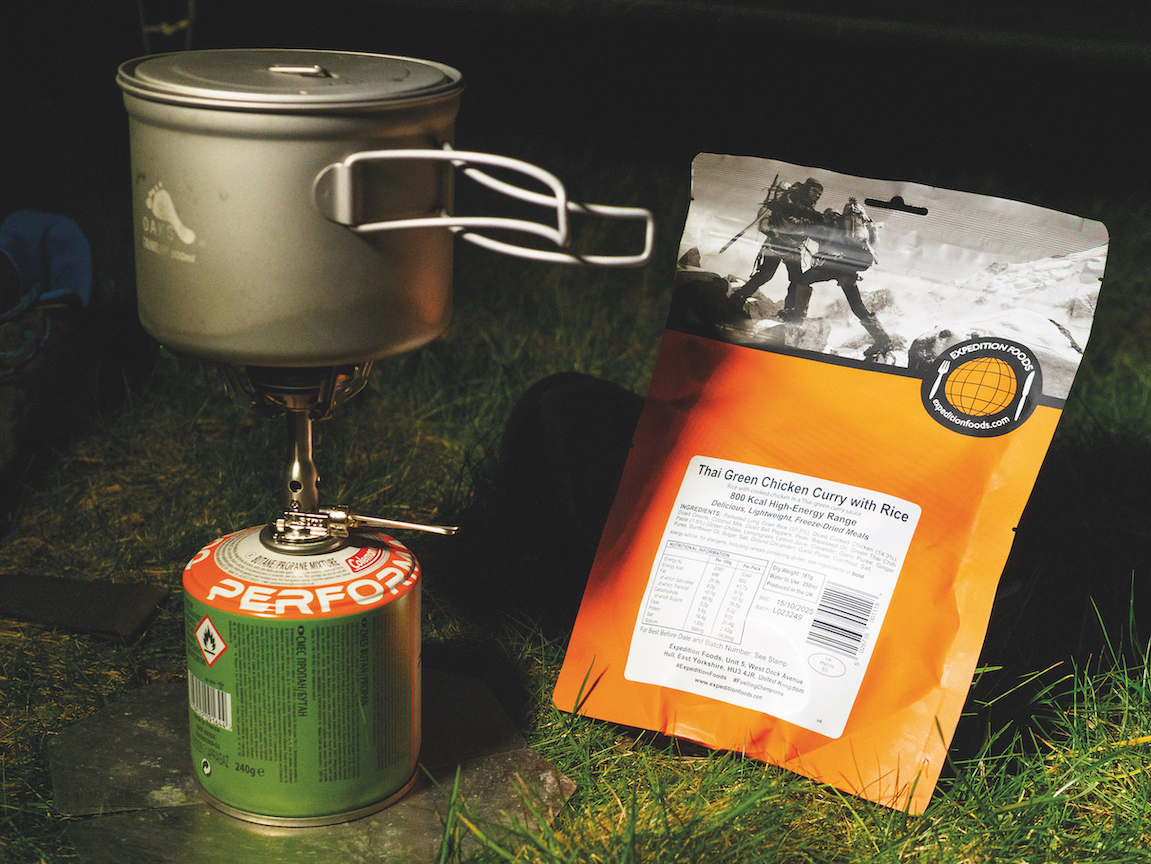 Rating: 4.5
Calories: 800 Kcal
Weight: 161g
Price: £7.99
Both flavour and texture are very nice, with a light, fresh, spicy taste and moist chunks of chicken. The vegetables rehydrated without losing their texture, too. Though the price is high, value is good when you look at calories per pound, and flavour is excellent. This is a superb option if you're looking for maximum energy.
Read full review: Expedition Foods Thai Green Chicken Curry with Rice (High-Energy)
RECOMMENDED: Firepot Barbequed Pulled Pork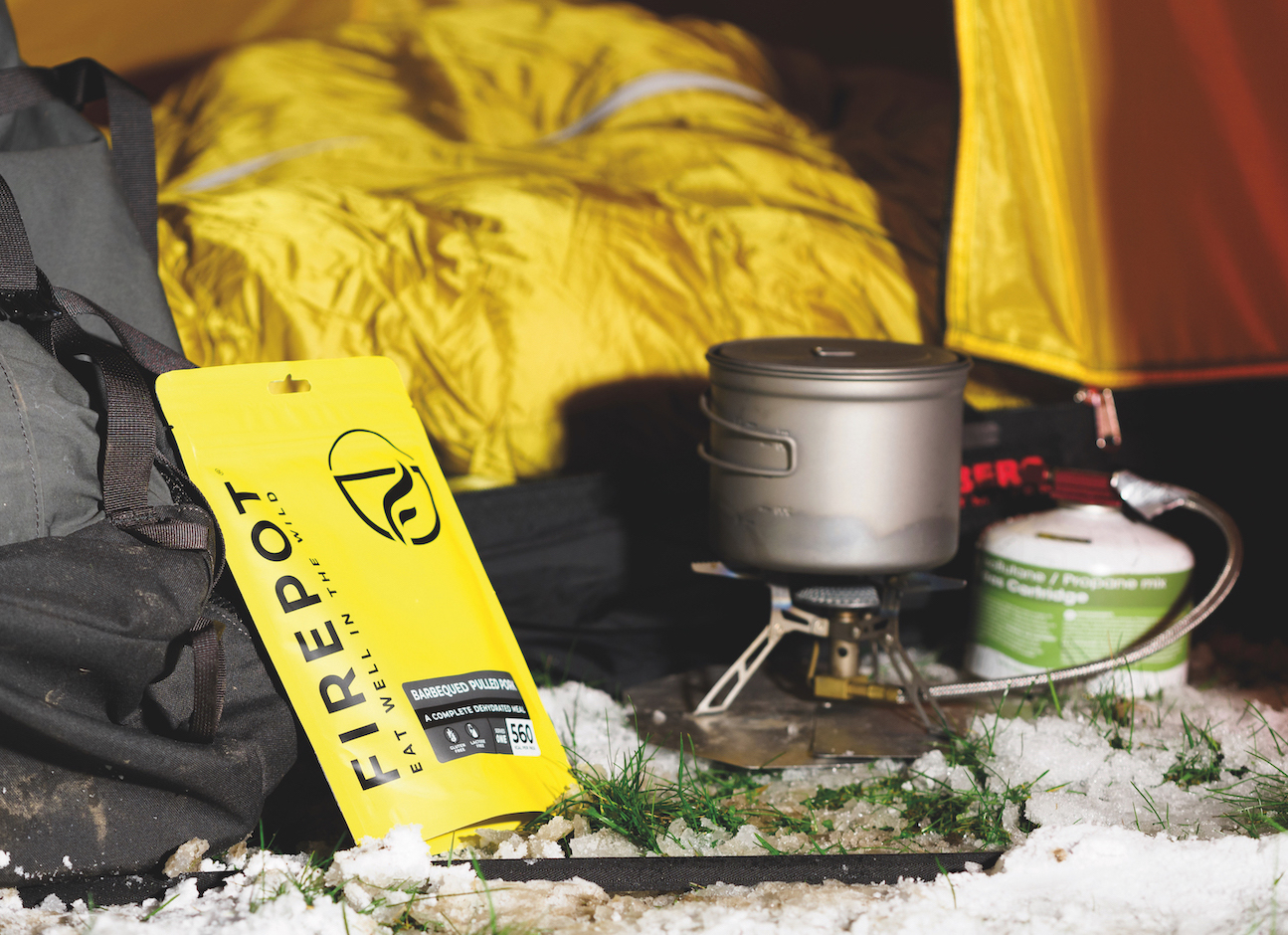 Rating: 4/5
Calories: 560 Kcal
Weight: 125g
Price: £6.95
I found the texture excellent, as you'd expect from real pulled pork, and the meal had quite a kick to it – it was spicier than expected, perhaps a little too spicy for my taste. I found it very filling and it certainly kept me warm on my sub-freezing camp. The price is a little high, and rehydration time is slow, but if you like your meals with some heat then this could be one to look out for.
Read full review: Firepot Barbequed Pulled Pork
RECOMMENDED: Trek 'n Eat Wild Mushroom Ragout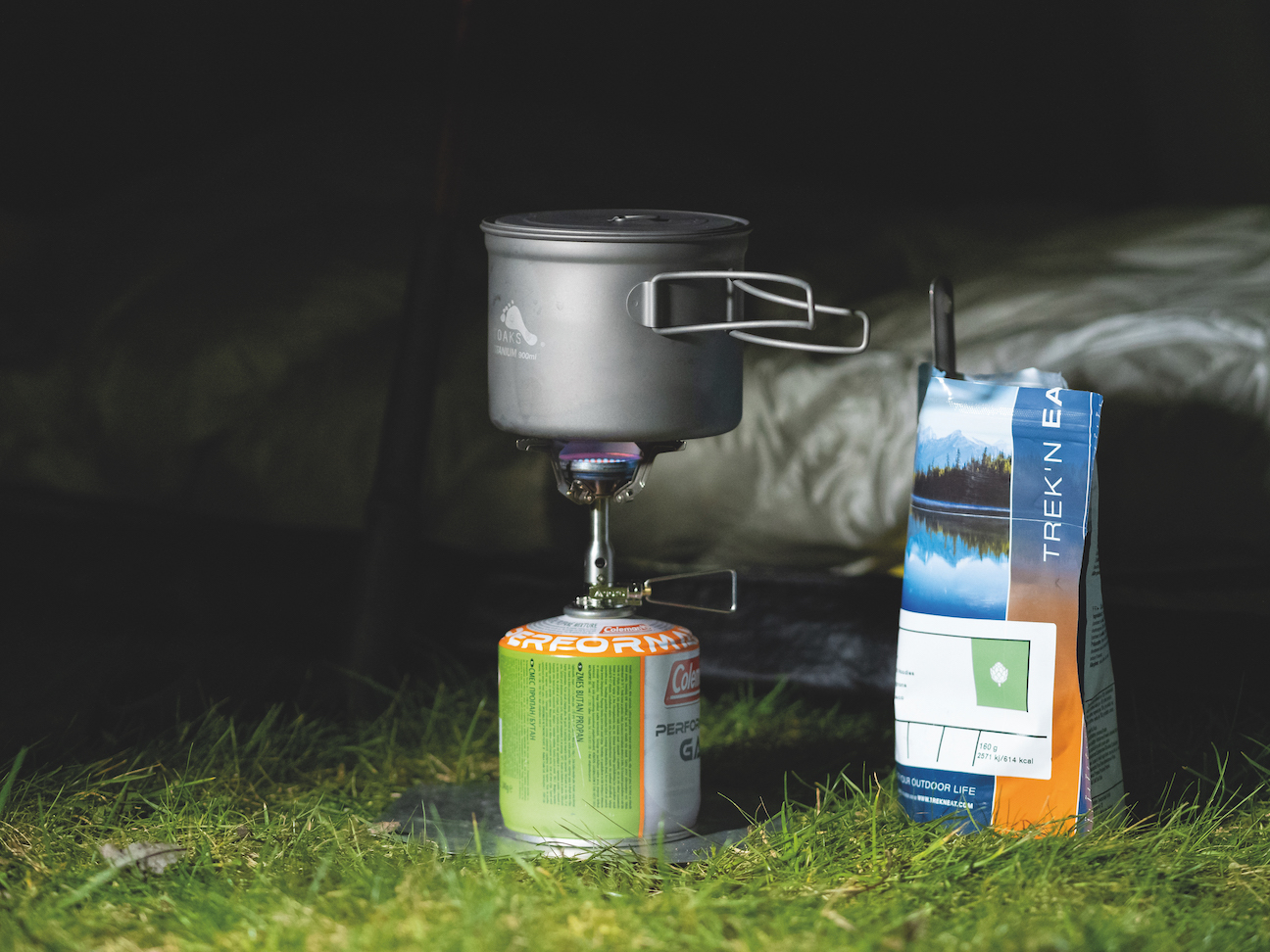 Rating: 4/5
Calories: 614 Kcal
Weight: 160g
Price: £6
The flavour here really surprised me. I wasn't expecting much at the price point, but I found it delicious, with a lovely mushroomy mouthfeel. At 620 Kcal, you get a decent amount of energy per pack, too, although it's worth mentioning that calories/weight ratio is the poorest of the meals tested.
Read full review: Trek 'n Eat Wild Mushroom Ragout